The Forgetting Tree: A Rememory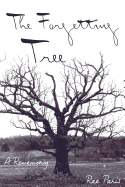 Flavored with both vulnerable hesitation and uncompromising resolution, poet and essayist Rae Paris's debut, The Forgetting Tree, is the memoir of a young black woman's search to understand her personal and racial past. In a journey of backwards migration, Paris leaves her past in the Los Angeles streets south of Compton on a road trip into her family's roots in New Orleans. From there she crisscrosses the South to uncover the raw truth of slavery, segregation and racism at former plantations, cemeteries, Klan meeting houses, civil rights battlegrounds, lynching trees and graves of both famous and unnamed black ancestors. With photos of sites, poems, letters, meditations and eulogies, The Forgetting Tree is a lyrical collage of the suffering and resilience of her ancestors. As Paris describes it, her writing is "about imagining a different future for our Black lives, our Black bodies, in a world whose daily operation depends on its shameless refusal to own its past and present role in our current and future terror."

During the course of the years covered in what she subtitles A Rememory, her father dies and she attends workshops and events like the Zora! Festival honoring Zora Neale Hurston. She also listens to white docents give plantation tours with faceless slave mannequin props, visits Harriet Tubman's grave and stops at monuments to Brer Rabbit and Uncle Remus. Her title comes from the place where slaves were branded and then forced to walk around a tree to forget their homes. Paris writes in an open letter to the people of Black Lives Matter: "Hold on, we say, to you, to us, because holding on to each other is everything, often the only thing." The Forgetting Tree is her fierce ode to holding on. --Bruce Jacobs, founding partner, Watermark Books & Cafe, Wichita, Kan.