From the Shelf
Reading the Royals
One would imagine that, having grown up with a Welsh mother (Cymru am byth!), I would be all about The Royals. That I would at least care about the royals. And yet.... However! These three recently published royals-related books (two YA and one adult with serious crossover potential) have me trying on fascinators and practicing my curtsy.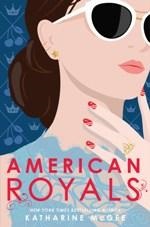 George Washington was America's first king. Now, in Katharine McGee's American Royals (Random House, ages 12-up, $18.99), the first female heir, Beatrice, prepares to take the throne. Before she is crowned, Beatrice must choose a noble husband (even though she loves her guard); when presented with a "terrifyingly slim folder" of suitors, she chooses Lord Teddy Eaton--who recently kissed her sister. Katharine McGee's YA alternate history gushes with electrifying emotion, mixing scandalous secrets and political intrigue for a thrillingly addictive read.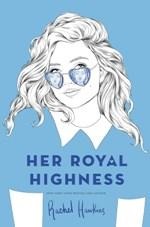 Millie Quint decides to spend her senior year of high school abroad after she discovers her kind-of-friend/kind-of-girlfriend kissing someone else. Her school of choice is Gregorstoun, a fancy boarding school in the Highlands of Scotland. Millie finds the school utterly entrancing but is less than enthused about her roommate, a literal Scottish princess. Friendly or not, Millie and Flora have to live together. Rachel Hawkins's Her Royal Highness (Putnam, ages 12-up. $17.99) is a sweet and funny enemies-to-lovers YA romance romp.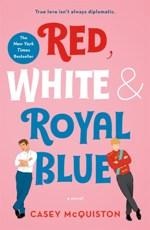 In Casey McQuiston's adult novel Red, White, & Royal Blue (St. Martin's Griffin, $16.99), 20-something national heartthrob and First Son Alex Claremont-Diaz gets into a scrap with the dashing but insufferable Prince Henry of Wales--destroying the cake at Henry's brother's wedding. Damage control means playing the incident off as friendly roughhousing. The operative word there being friendly. With clever comedic timing and a self-possessed charm, McQuiston constructs rich sexual tension between two young men who ostensibly hate each other. Passion characterizes every moment of this smart, mischievous novel. --Siân Gaetano, children's and YA editor, Shelf Awareness

In this Issue...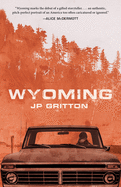 This shadowy novel of desperate acts, brothers, friends and grudges pulls readers relentlessly down a complicated and uncertain road.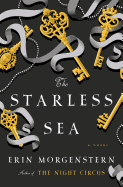 In Morgenstern's first novel since 2011's The Night Circus, an ordinary grad student stumbles into a battle over the fate of a magical world of stories.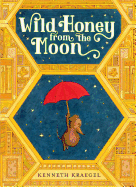 Nothing is going to stop this mama shrew on her "mother's errand to the moon" to save her son in this fanciful early-chapter book that may well become a family favorite.
Review by Subjects:
Fiction ⋅ Mystery & Thriller ⋅ Science Fiction & Fantasy ⋅ Romance ⋅ Biography & Memoir ⋅ Social Science ⋅ Psychology & Self-Help ⋅ Children's & Young Adult

Upcoming Events
Live Stream with Dan Hampton - Operation Vengence
08/11/2020 - 5:00PM
An Untold Story of WWII; A History Book Talk In 1943, the United States military began to plan one of the most dramatic secret missions of World War II. Its code name was Operation Vengeance. Naval Intelligence had intercepted the itinerary of Admiral Isoroku Yamamoto, the Commander-in-Chief of the Japanese Combined Fleet, whose stealth attack on Pearl Harbor precipitated America's entry into the war. Harvard-educated, Yamamoto was a close confidant of Emperor Hirohito and a...
Live Stream with Emily Levesque in conversation with Phil Plait
08/13/2020 - 5:00PM
The story of the people who see beyond the stars; A Science Book Talk From the lonely quiet of midnight stargazing to tall tales of wild bears loose in the observatory, The Last Stargazers is a love letter to astronomy and an affirmation of the crucial role that humans can and must play in the future of scientific discovery. In this sweeping work of narrative science, Emily Levesque shows how astronomers in this scrappy and evolving field are going beyond the machines to...
Book Candy
Quiz: Plays Based on Books
Pop quiz: "What books are these 21 Broadway shows based on?" Playbill challenged.

---
Today's sad news (via the Evening Standard): "Apostrophe society shuts down because 'ignorance and laziness have won.' "
---
Good Morning America featured Betty X. Davis, the 104-year-old woman who celebrated her birthday with a book drive to collect 104 children's books.
---
"French language guardians release guidelines on how to swear correctly," the Local reported.
---
"Found: a manuscript sloppily edited by Queen Elizabeth I," Atlas Obscura reported.
---
Hyperallergic examined "why libraries have a public spirit that most museums lack."

Schiffer Publishing: Cultivating Many Niches
Founded in 1974, Schiffer Publishing has four main imprints--Schiffer Publishing, Schiffer Military History, RedFeather Mind Body Spirit and Schiffer Kids--that all publish in depth in a variety of areas. They offer everything from beautiful decorating books and detailed titles about tanks and warships and fighter planes to cutting-edge tarot decks and striking children's titles that tenderly and entertainingly deal with developmental stages kids go through.

Schiffer Publishing focuses on five core categories: popular culture, art and design (including architecture), fine craft and technique (including quilting, fiber, and woodworking) and regional titles; it includes Cornell Maritime Press/Tidewater, which publishes professional maritime education books.
Among its bestselling recent titles are:
Fraver by Design: Five Decades of Theatre Poster Art from Broadway, Off-Broadway, and Beyond by Frank "Fraver" Verlizzo ($34.99) features the award-winning work of the designer and artist behind many major posters for Broadway shows. "It's perfect for everyone who loves theater," imprint head Jamie Elfrank says. "It's a resource about the shows themselves."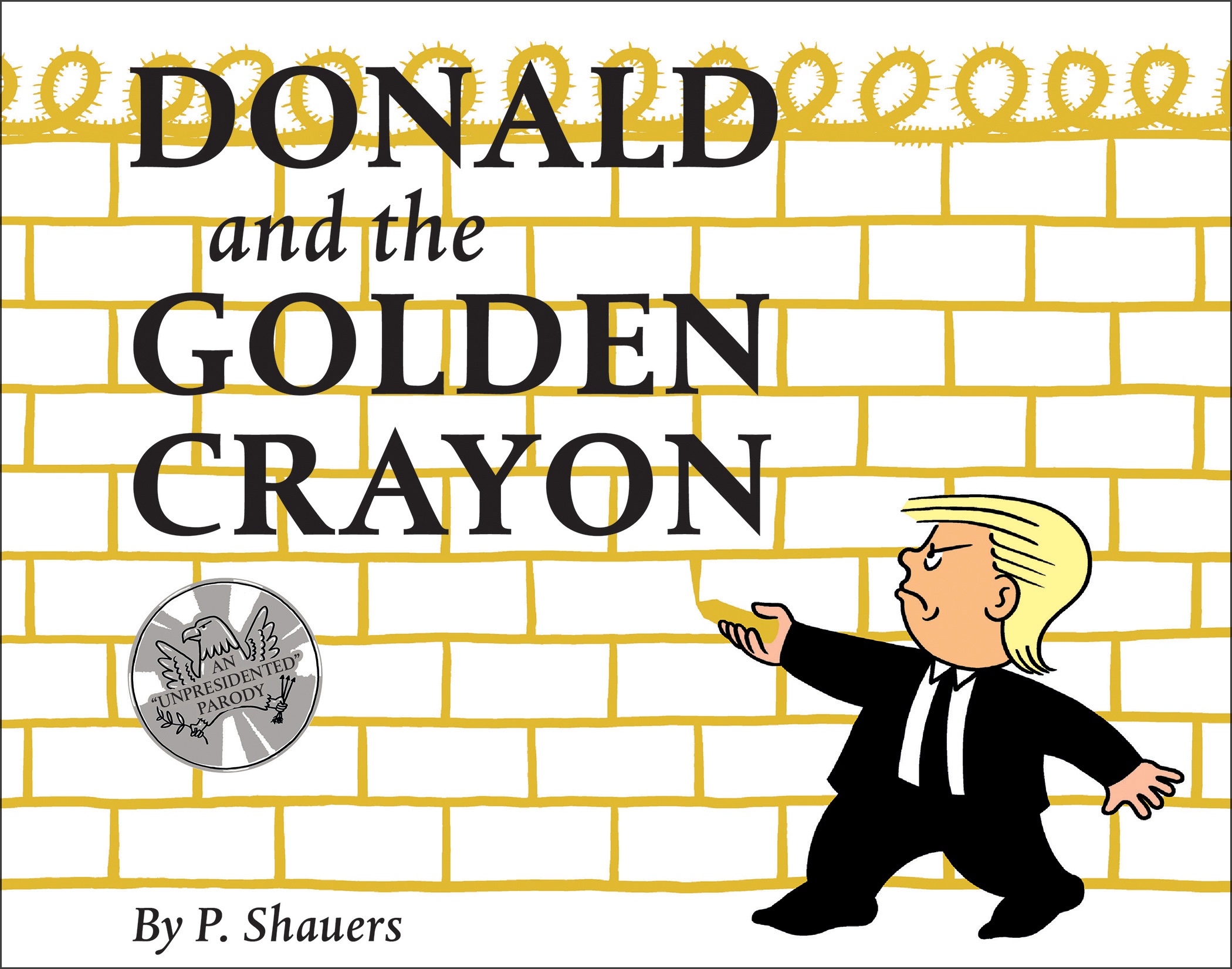 Donald and the Golden Crayon: An Unpresidented Parody: A Book That Uses the Best Words by P. Shauers ($16.99) was inspired by Harold and the Purple Crayon, but is not a kids' book. All the quotes are direct Presidential quotes, and the book was "a huge hit" with librarians at ALA, the team says. "It's great fun for those wishing to stir the pot during the holidays and a great gift to those with feelings in either direction," publisher Pete Schiffer adds.
Christmas by Design: Private Homes Decorated by Leading Designers by Patricia Hart McMillan and Katharine Kaye McMillan ($45) is the most recent in a series of Christmas design books by the authors and is "one of our favorite design books for the holidays," Elfrank says.
Four Seasons of Entertaining by Shayla Copas ($50) is a "fresh, wonderful, inspirational book with some recipes by an up-and-coming designer," managing editor Jesse Marth notes.
Regional titles include Sea Glass Publishing, LLC, which was acquired this year. They fit perfectly with Schiffer's focus on niche passions, with titles like Pure Sea Glass: Discovering Nature's Vanishing Gems by Richard LaMotte, photographs by Celia Pearson, which has sold more than 100,000 copies and has spawned a range of related calendars, notecards, journals and more. These titles, Pete Schiffer says, are perfect for coastline bookstores.
---

Schiffer Military History, which began using that name in 1988 and its own logo four years ago (the logo won an American Graphic Design Award from Graphic Design USA in 2018), is headed by Bob Biondi, a 32-year veteran of the company. The imprint has more than 1,300 titles in print. The line was initially based on books drawn from European archives, everything from histories of types of airplanes and tanks and weaponry to accounts of specific German army units during World War II to many large books on uniforms, which have been picked up fashion designers. "A lot of our titles look at the war from unique perspective and untold stories," Pete Schiffer notes.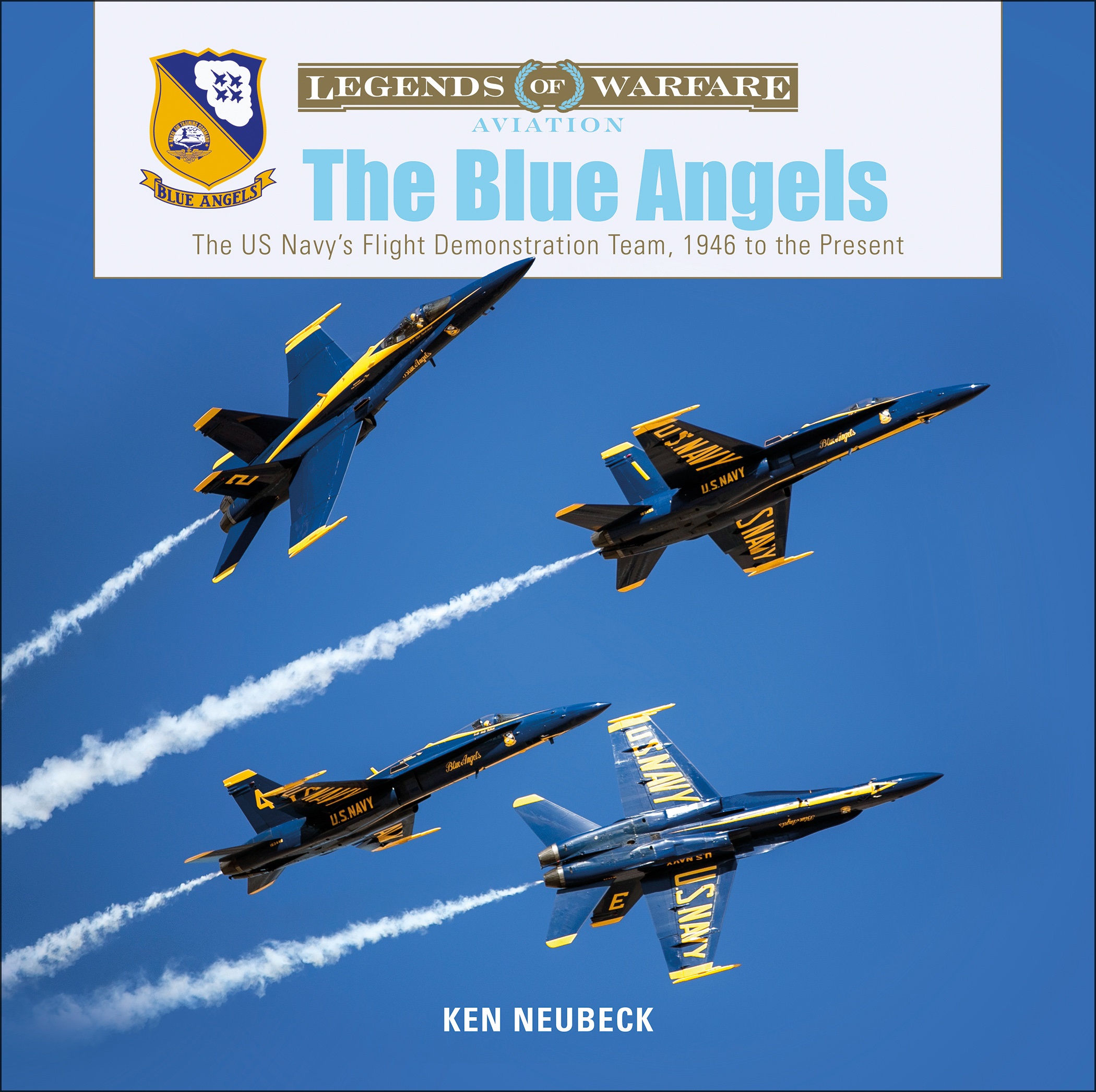 Schiffer Military History includes several popular series, such as the America in Space series, which focuses on "the operational, technical and human aspects of the space race and is very accessible," Biondi says. There is also a companion series on the Soviet space program. The books in the Classic Guns of the World series are deeply researched, with "superb illustrations that both new and veteran collectors will appreciate," Biondi adds.
The Legends of Warfare series is "a counterpoint to the big, expensive, exhaustive books we're known for in this area," Pete Schiffer says. The series focuses on specific aircraft, ships, tanks and more and has high production values, yet retails for only $19.99. "These are ideal for bookstore customers who are beginners in the area and looking to learn."
---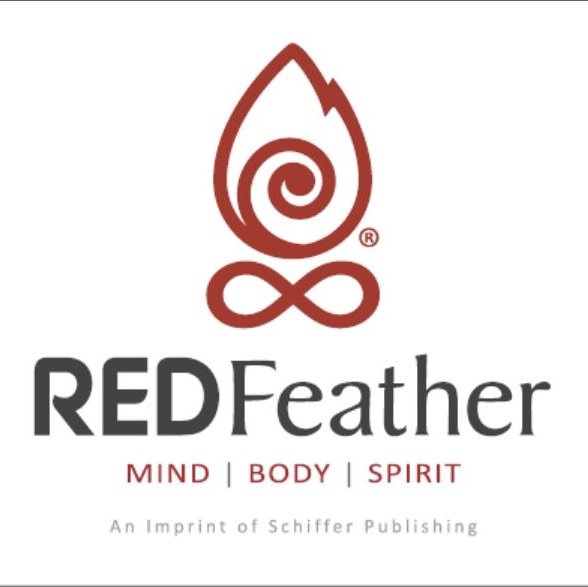 RedFeather Mind Body Spirit began quietly with metaphysical titles and took the RedFeather Mind, Body, Spirit name and logo three years ago. Headed by Christopher McClure (who is the author of the spiritually themed children's book The Legend of Papa Balloon and is a board member of the Coalition of Visionary Resources), the imprint's program has expanded rapidly. Its main categories now include tarot, astrology, numerology books, kits, decks and more, and channel material. "The market has exploded," McClure says. "Mind/body/spirit titles have become more acceptable and aren't just for metaphysical stores anymore."
RedFeather Mind Body Spirit responds quickly to trends, McClure says, which is among the reasons its list has become so diverse so quickly. One example: when pendulums became popular two years ago, RedFeather Mind Body Spirit came out with a pendulum kit.
Tarot decks are currently among the most popular titles, including The Transparent Tarot decks, which allows a user to see cards that are piled on top of one another. This was "one of our biggest splashes in the tarot world," McClure says. "It makes for different and unique readings."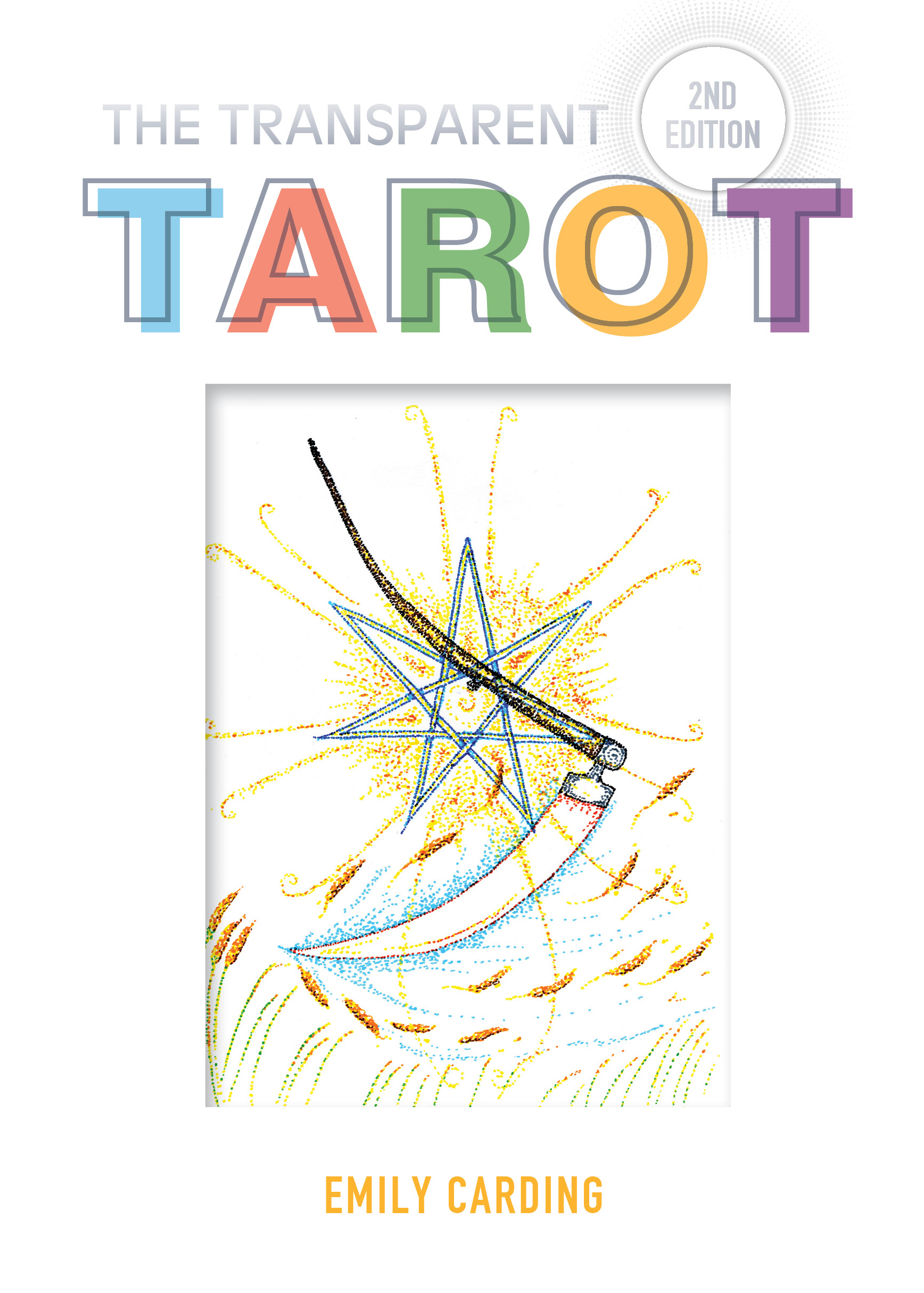 McClure notes that while traditionally metaphysical material has "trended female, guys have an interest, too." As a result, the imprint offers some tarot decks that are "more on the masculine side."
As with other Schiffer titles, RedFeather Mind Body Spirit's books and decks are marked by high production values. With the decks, for example, the company usually uses gilding and has a superior box with a magnet to "securely close" it. "We are honoring the cards with the housing," McClure says. "These are not throw-away boxes." Likewise the decks and books use high quality paper. "Every part of the package is a tactile experience for the reader," Pete adds. And the decks are different from one another, not cookie cutter, to emphasize their unique approaches.
RedFeather Mind Body Spirit also "cross pollinates with other Schiffer imprints," Elfrank notes. This happens particularly with children's and crafts. "Christopher is bringing out kids' books with a spiritual side."
One example of cross pollination is a kids' book coming out called Wee Witches by Beth Roth and Ted Enik, illustrated by Ted Enik (September, $16.99), which acknowledges there is "growing interest in that spiritual path" and respects wicca "as a faith, not a fringe group," McClure notes.
---

Schiffer Kids, which became a separate imprint two years ago and is headed by Tracee Groff, focuses on social and emotional development, which she calls "a passion of mine." She notes that as a parent of a child who struggles with anxiety, "I know there are not many books for parents to sit with at laptime and open a discussion on such topics." She emphasizes that she wants education to be fun and kids to have fun learning. She acknowledges that STEM and STEAM are important, but "the social and emotional side of life is a huge part of a child's SEED development. We hope to address some of the mental health issues we as a country are facing today."
She also emphasizes working with authors who value "fun in learning," too. "Several of our authors spend a good amount of time visiting schools and working with kids," she says. "Timothy Young (I Hate Picture Books, The Angry Puffin), for example, travels to different schools talking to kids about drawing and inspiring creativity."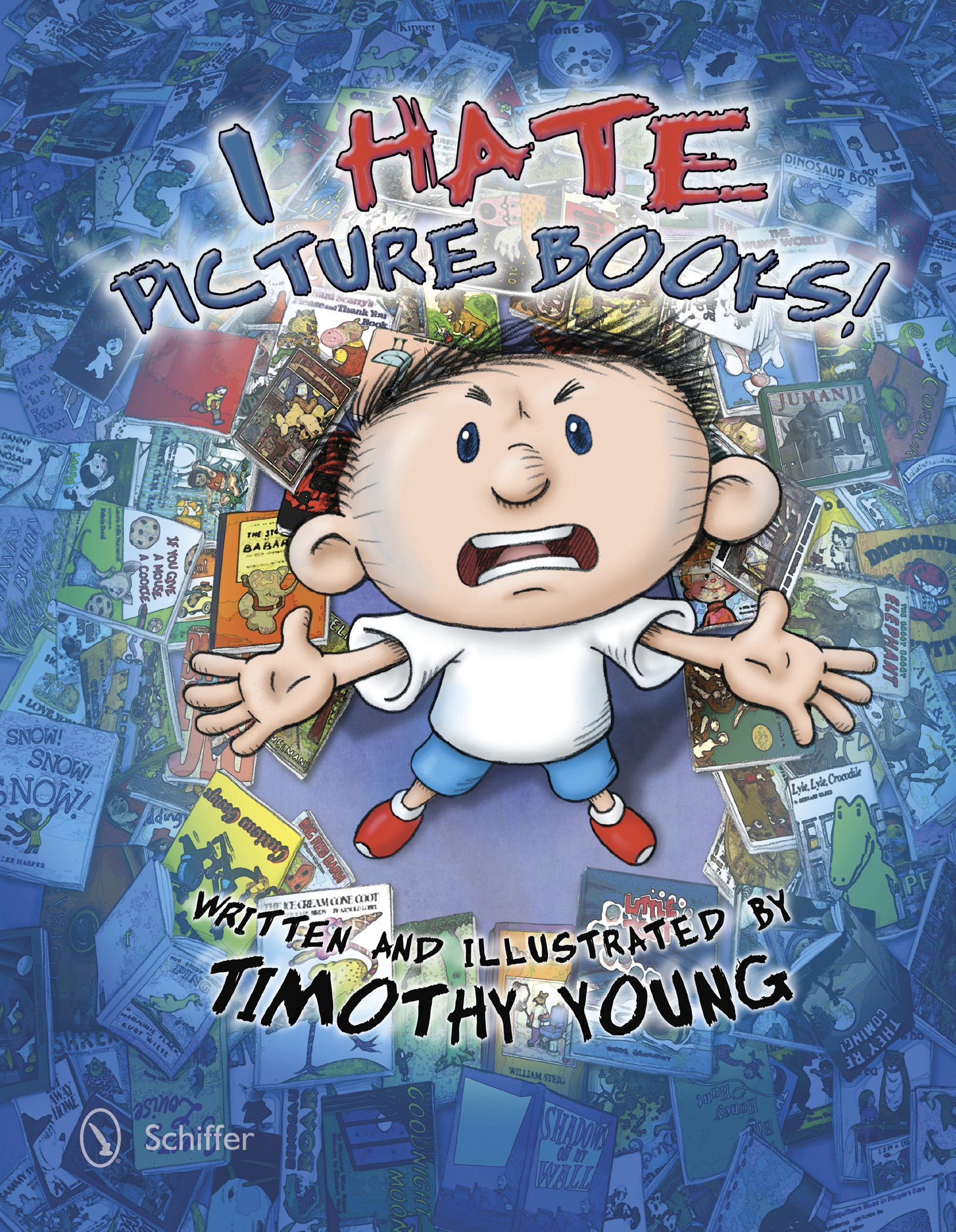 Like other Schiffer imprints, Schiffer Kids ties into other parts of the company, including crafts and regional interests. These include titles focused on paper folding as well as a series about crafting with plastics, woods and other materials. Its series include the popular Escape Game series as well as the Chadwick the Crab series that's been around for 30 years. It also includes toy and activity books as well as a range of board, picture and middle reader titles.
Schiffer Fall and Spring Titles: A Selection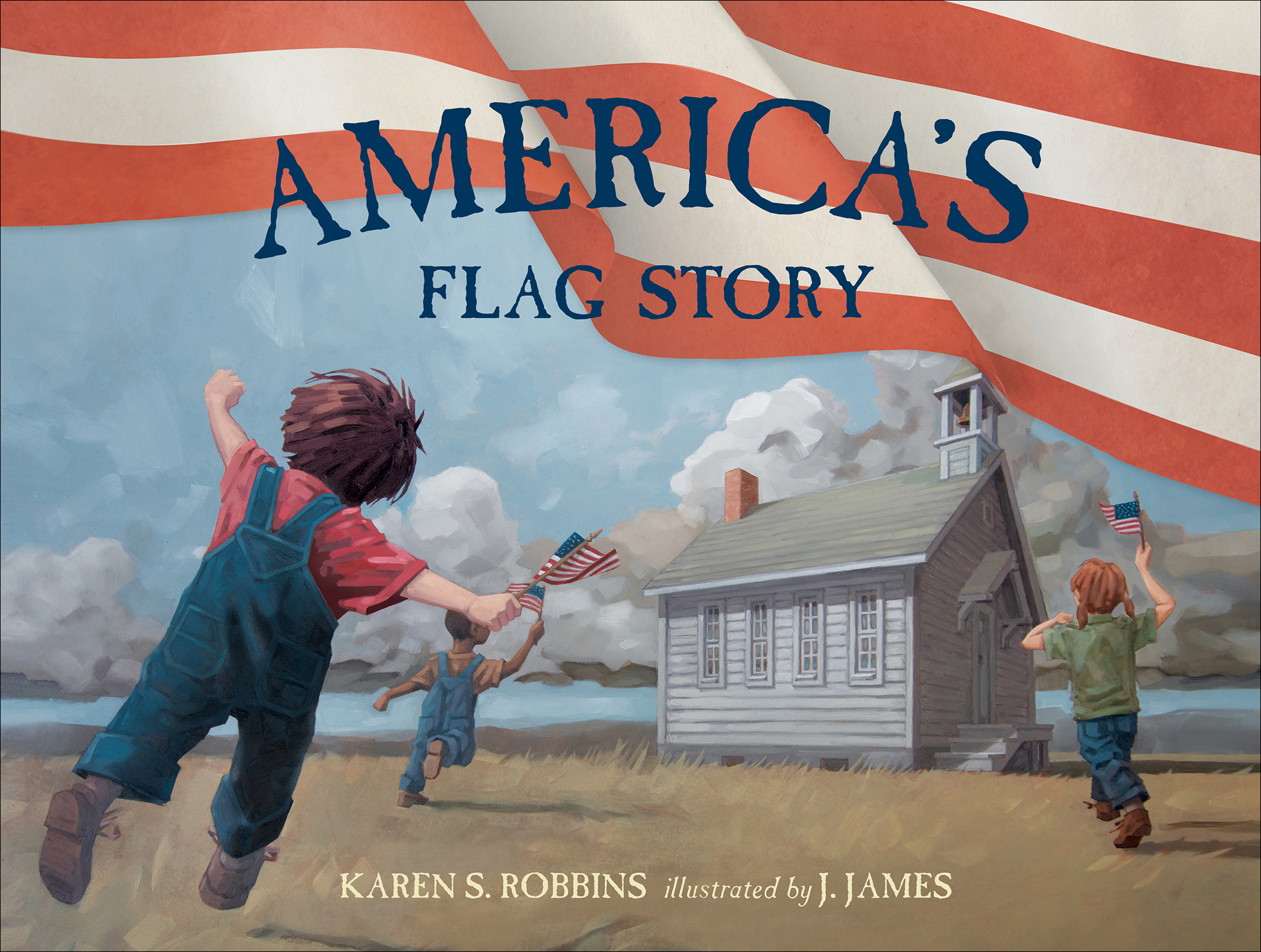 Schiffer Publishing's fall and spring lineup consists of a range of entertaining, educational, thought-provoking, cutting edge and challenging titles:
America's Flag Story by Karen Robbins, illustrated by J. James (Schiffer Kids, March 2020, $16.99). By the former Romper Room teacher and author of the award-winning Think series, this book for young readers aims to "unite the country under a common symbol," Tracee Groff notes. It celebrates the flag as a symbol of freedom, endurance, courage and the place where immigrants came and built a new nation.
Max's Box: Letting Go of Negative Feelings by Brian Wray, illustrated by Shiloh Penfield (Schiffer Kids, September, $16.99). "The author's first book, Unraveling Rose, helps parents deal with OCD in their children, and his new book offers a gentle way to talk to children about something difficult," says Groff. In Max's Box, Max puts everything in a box, including cherished toys and unwanted words as well as things said at school. A friend wonders why he's carrying such a big box, and eventually Max is able to let go of the box and its many negative contents. "It's a modern-day parable about healthy emotional development," Groff adds.
Little Box of Emotions: Matching and Memory Cards by Louison Nielman, illustrated by Marie Paruit (Schiffer Kids, April 2020, $19.99) is a boxed kit with 24 coaster-sized cards that portray eight common emotions, including love, anger, and sadness. The kit and guidebook offer an accessible way to describe and understand those feelings and includes exercises and yoga postures to work through the feelings.
King of Boredom by Ilaria Guarducci (Schiffer Kids, April 2020, $14.99). This book stars Ben, who "just likes to be bored," Groff says. His parents are worried, especially when Ben locks himself in his bedroom and declares himself the Supreme King of Boredom and builds an elaborate castle. "King of Boredom shows that sometimes if parents let kids be, great things happen," Groff adds. "In this plugged-in world, it's good to remember that it's OK to do nothing sometimes."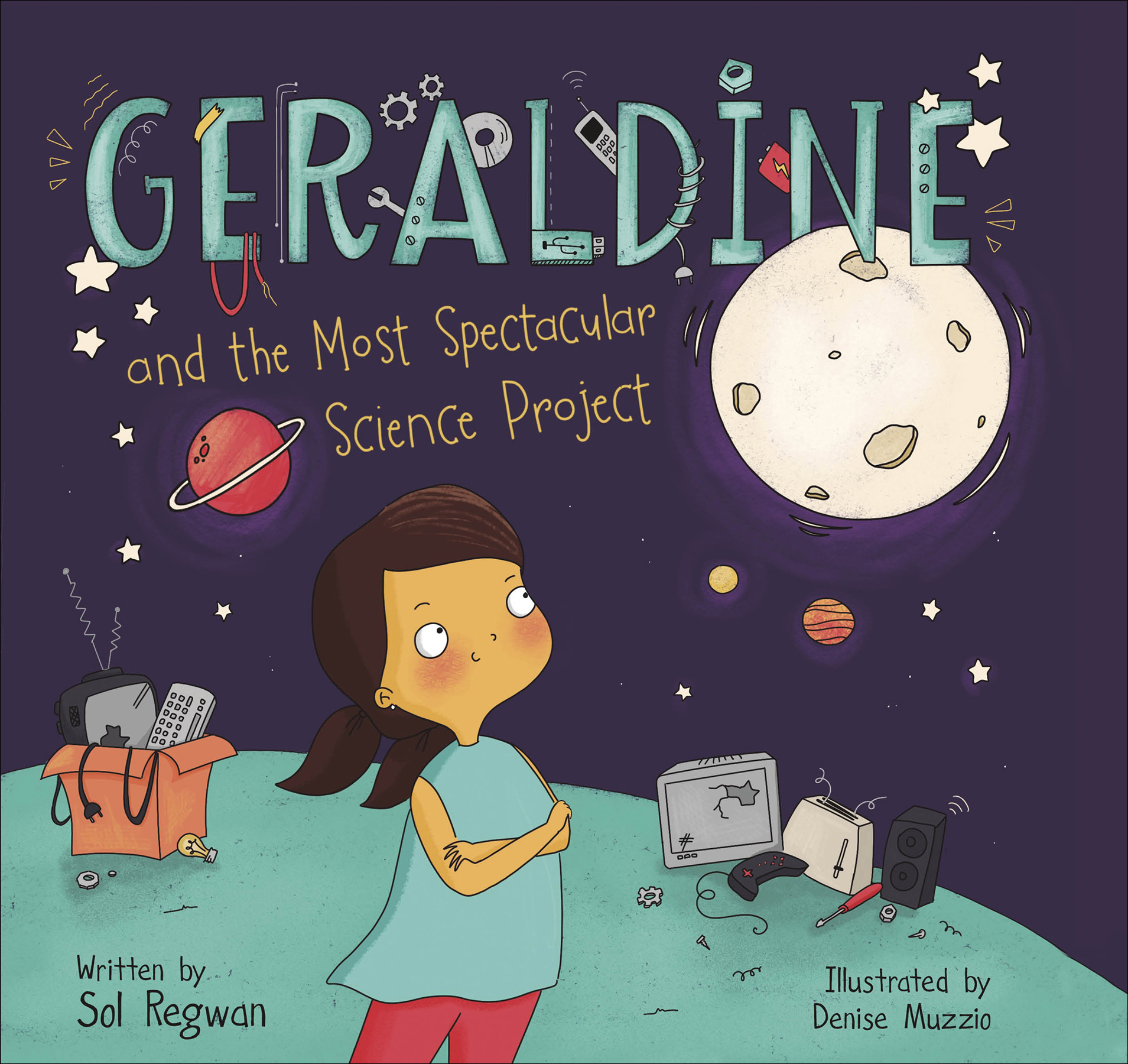 Geraldine and the Most Spectacular Science Project by Sol Regwan, illustrated by Denise Muzzio (Schiffer Kids, February 2020, $16.99) stars "the most tenacious second grader you've ever met," Groff comments. Geraldine loves to take electronics apart and build things, and she's constantly in trouble. When she wins the school science fair, creating glasses that can see Mars, "everyone sees her in a different light--as a brilliant scientist."
Knives and Needles: Tattoo Artists in the Kitchen by Molly A. Kitamura, photographed by John Agcaoili (Schiffer Publishing, October, $29.99) "intersects tattoo culture and foodie culture," Jamie Elfrank says. It's an invitation into the kitchens of some of the top artists in California today to talk about their favorite recipes and their tattoos.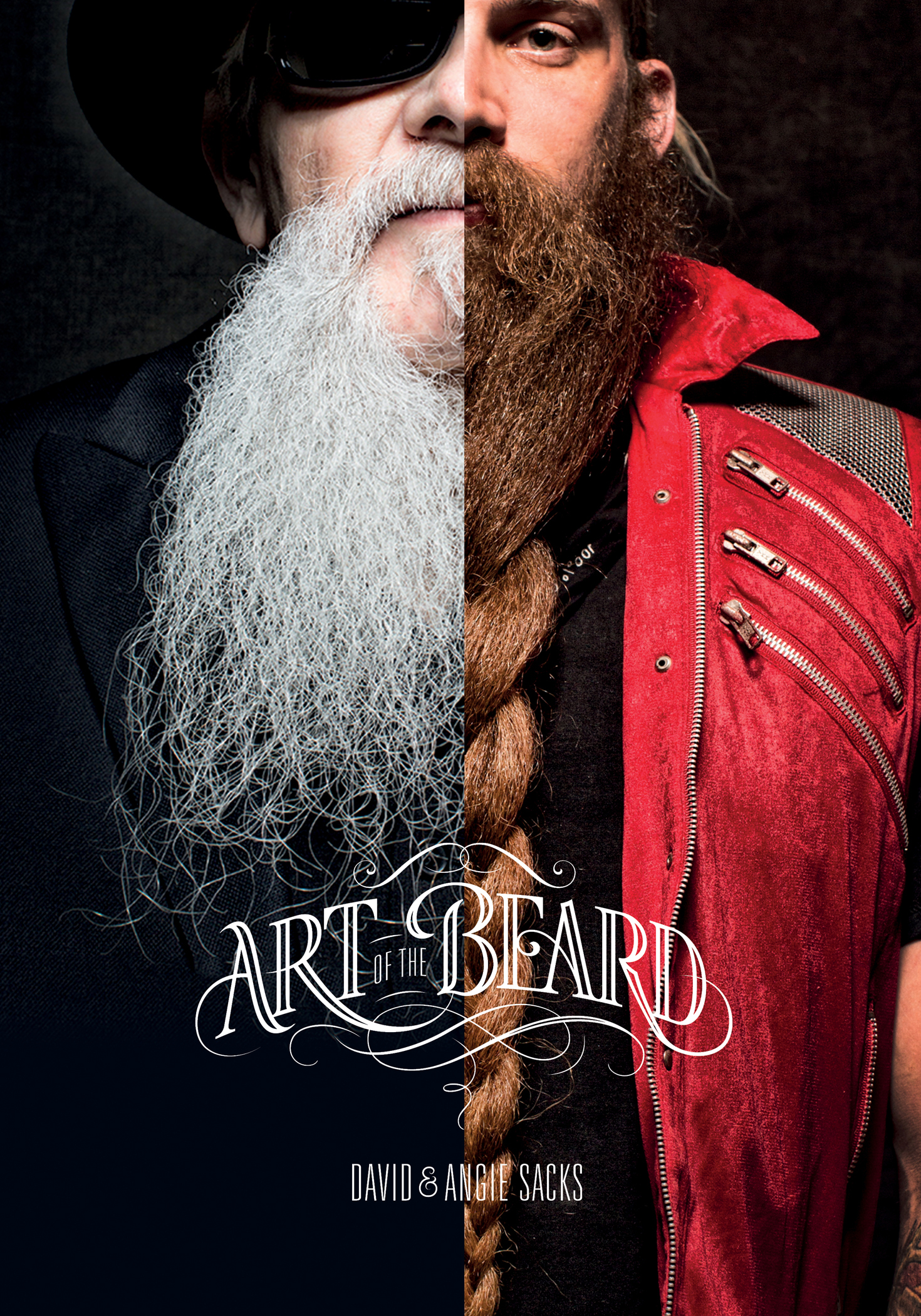 Art of the Beard by David Sacks and Angie Sacks (Schiffer Publishing, September, $26.99) is "a tribute to the wonderful world of the beard," Pete Schiffer says. "It's inspiring and shows many different ways of wearing them. It's the gift you get the person who has a beard everyone talks about."
The Art for Joy's Sake Journal: Watercolor Discovery and Releasing Your Creative Spirit (Artisan Series) by Kristy Rice (Schiffer Publishing, October, $24.99) is the latest in the author's line of watercolor books and focuses on creating "art for joy's sake." This guided journal features illustrations ready for readers to watercolor, creativity exercises, and inspirational artwork.
Conversations with Nell: The Discerning World of a Wise and Witty Labrador by Sara Martin (Schiffer Publishing, April 2020, $19.99) tells the story of the author's life in Devon through a series of conversations with her dog, Nell. Pete Schiffer describes the author and title as "delightfully British."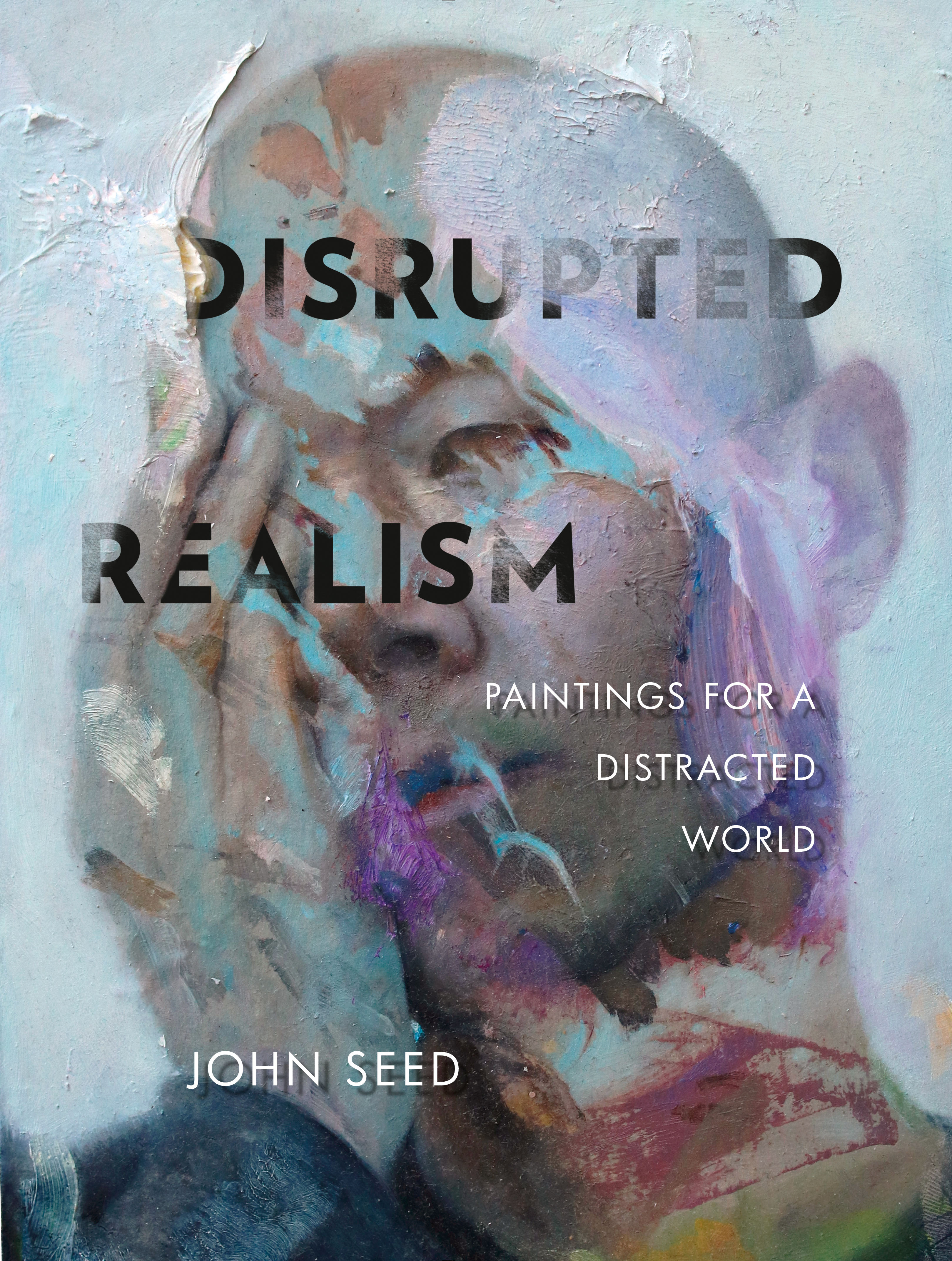 Disrupted Realism: Paintings for a Distracted World by John Seed (Schiffer Publishing, September, $50). Seed is an artist, curator and popular HuffingtonPost Arts & Culture blogger, who offers the first book to survey the works of contemporary painters who are challenging and reshaping the tradition of Realism. Seed believes that we are "the most distracted society in the history of the world," and in the book, he focuses on 38 artists he sees as visionaries in this developing movement.
Robbie Conal: Street Wise: 35 Years of Politically Charged Guerrilla Art by G. James Daichendt, foreword by Shepard Fairey (Schiffer Publishing, $45, April 2020) features Daichendt's storied poster campaigns.

I Love Happy Cats: A Guide for a Happy Cat by animal behaviorist Anneleen Bru (Schiffer Publishing, September, $24.99). A runaway bestseller in Belgium, I Love Happy Cats is "a great resource of information for cat lovers," Jesse Marth says, "and makes a really nice gift book."
American Hangman: MSgt. John C. Woods: The United States Army's Notorious Executioner in World War II and Nürnberg by Col. French L. MacLean, U.S. Army (ret.) (Schiffer Military, October, $29.99). This biography focuses on the man who executed 10 senior Nazis in 1946, and whose life was marked by several botched executions and his own mysterious death by electrocution.
The History of the American Space Shuttle by Dennis R. Jenkins (Schiffer Military, November, $59.99) is a comprehensive history of the program by someone who worked for NASA. It's "wonderfully digestible and recounts each mission in detail," Marth says. At $60, the book is an "investment" and "presents all the pertinent information in a beautiful way. You can't get this same interaction with a website."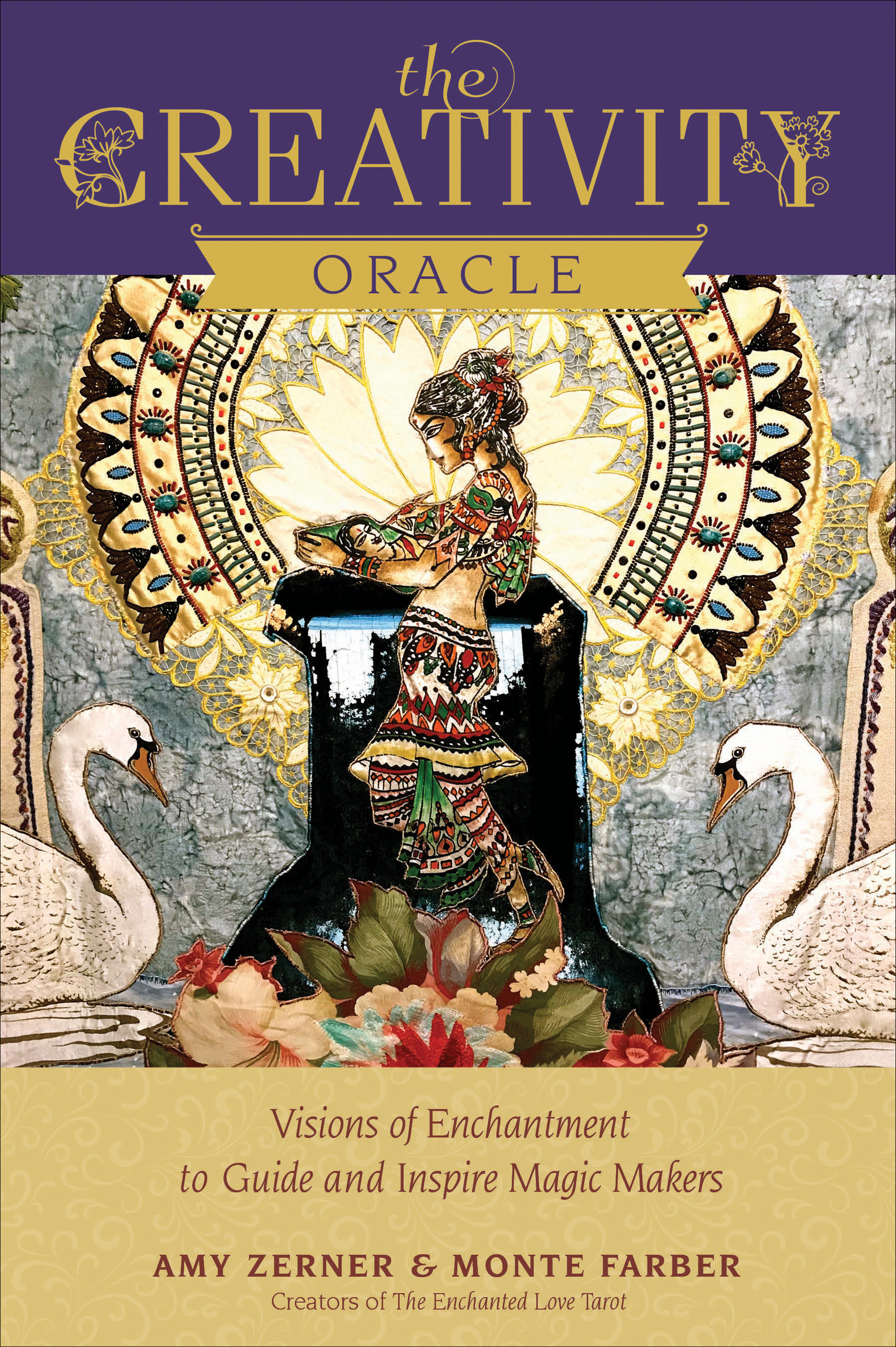 The Charles Dickens Tarot by Christopher Leach (RedFeather, November, $34.99) has a literary theme that will make it "a great crossover deck for people in bookstores," Christopher McClure notes.
The Transparent Tarot, Second Edition by Emily Carding (RedFeather, April 2020, $59.99) is a luxury deck featuring transparent tarot cards.
The Creativity Oracle: Visions of Enchantment to Guide & Inspire Magic Makers by Amy Zerner and Monte Farber (RedFeather, March 2020, $34.99) features an oracle deck and guidebook by the bestselling authors.

Book Reviews
Fiction

Tin House, $15.95, paperback, 246p., 9781947793446

Doubleday, $28.95, hardcover, 512p., 9780385541213
MCD, $26, hardcover, 224p., 9780374272661
Mystery & Thriller
Basic Books, $30, hardcover, 384p., 9781541644472
Science Fiction & Fantasy
Red Feather, $24.99, hardcover, 224p., 9780764358425
Romance
Berkley, $23, hardcover, 272p., 9780593099728
Biography & Memoir
Putnam, $26, hardcover, 288p., 9780735218772
St. Martin's Press, $29.99, hardcover, 368p., 9781250223883
Social Science
Potomac Books/Univ. of Nebraska Press, $29.95, hardcover, 320p., 9781640120976
Psychology & Self-Help
The Experiment, $16.95, hardcover, 256p., 9781615196104
Children's & Young Adult

Candlewick Press, $17.99, hardcover, 64p., ages 4-8, 9780763681692
Roaring Brook, $18.99, hardcover, 44p., ages 3-6, 9781250198334
Simon & Schuster, $17.99, hardcover, 40p., ages 4-8, 9781534429925
--- SPECIAL ADVERTORIAL OFFERINGS ---

May Saves the Day

by Laura Gehl, illustrated by Serena Lombardo

Dear Reader,

I love playing with words, just like May. A successful businesswoman who works alone, May saves the day again and again with her trusty bag of letters (Changing a swarm of BEES into harmless BEETS? No problem! Turning a SNAKE into a SNEAKER? Child's play!). But when a tornado threatens her town, May realizes that teamwork may actually be the word of the day.

"A clever presentation of literacy in action." --Kirkus

"This book is a terrific way to engage early readers in exploring letter knowledge and phonics." --School Library Journal

Please email me at laurameressa@gmail.com for the chance to win a free copy!

Thank you,
Laura Gehl
www.lauragehl.com






PUBLISHER:
Capstone Editions

PUB DATE:
Available Now

ISBN:
9781684461028

TYPE OF BOOKS:
Picture Book

AGE RANGE:
4-7

PRICE:
$17.99
---