From the Shelf
Gift Books: Let's Eat
Our annual food issue always presents the problem of choice. So many fabulous cookbooks, so little room. Below we have 15 reviews, and here we offer six reviewlets, because we love cookbooks.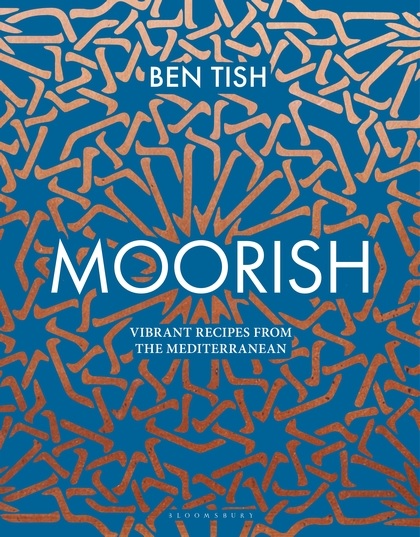 Moorish: Vibrant Recipes from the Mediterranean by Ben Tish (Bloomsbury, $36) is a lush, spicy collection of Spanish-Jewish-Arabic dishes, like Flamenco Eggs (his take on Shakshuka), Smoky Sardines with crushed fennel and sumac, and Spiced Gin with Blood Orange. Exotic recipes from halfway around the globe are in Fire Islands: Recipes from Indonesia (Apollo, $35) by Eleanor Ford. While some of the dishes require unfamiliar ingredients, like kencur or salam leaves, Ford explains the prep in detail, so Ayam Taliwang (smoky grilled chicken) or Spice Rice are as easy to cook as they are delectable.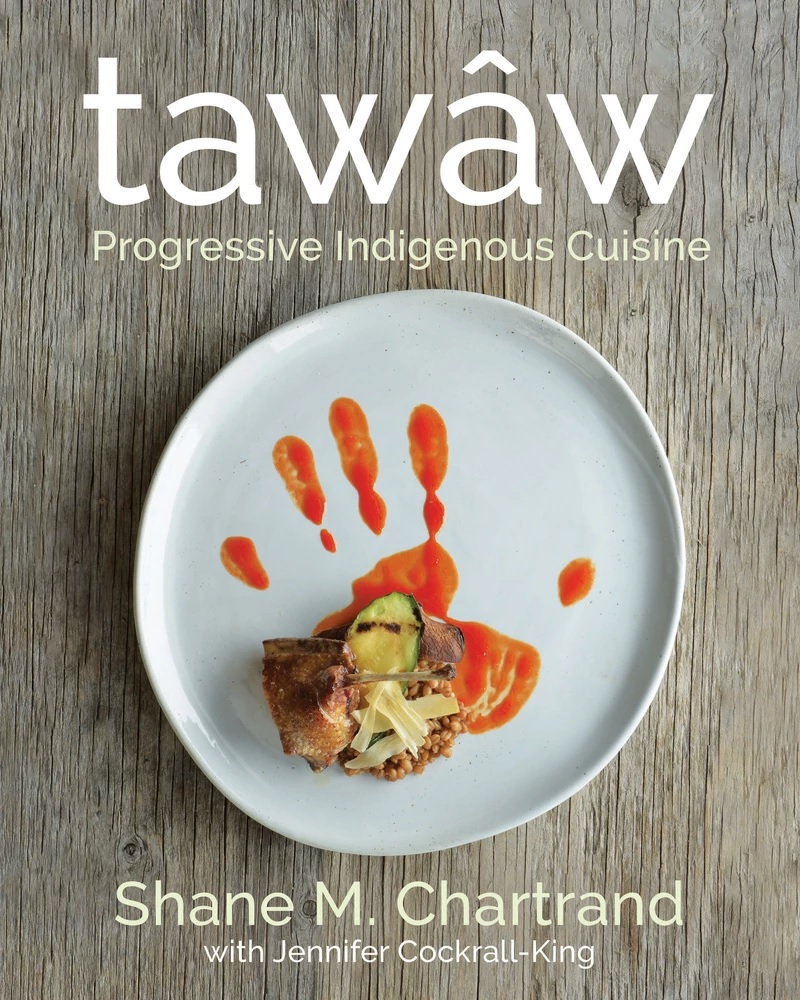 Shane M. Chartrand, with Jennifer Cockrall-King, explores his First Nations' heritage in Tawâw: Progressive Indigenous Cuisine (Ambrosia, $29.95). Tawâw (pronounced ta-WOW) showcases his culinary journey from childhood in Alberta to becoming an executive chef, with recipes arranged by season: Fried Smelts with Wild Rice, Carrots and Leeks; Seared Salmon; Beet-stained Potatoes with Horseradish Cream. Northern America comfort food.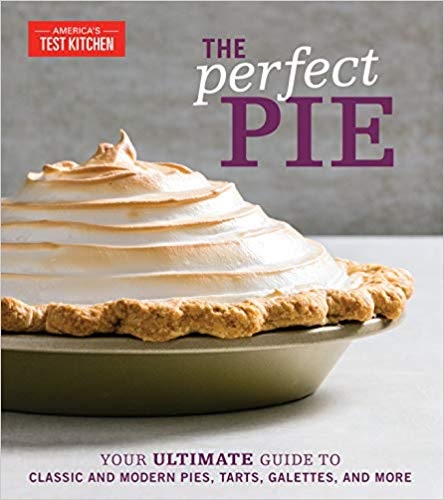 Lest we forget dessert: The Perfect Pie (America's Test Kitchen, $35) has such luscious photos that you will immediately want to try Blueberry Earl Grey Pie, or Chocolate Cream Pie in a Jar, or my grandfather's favorite, Buttermilk Pie. Smaller bites can be found in Cookies for Everyone by Mimi Council (Life Long, $30). Sea Salt Dark Chocolate Chunk Cookies, Crack Butter Cookies, Cinnamon Honey French Macarons--yum. The recipes include instructions for gluten-free and high-altitude cooking, a boon to cooks.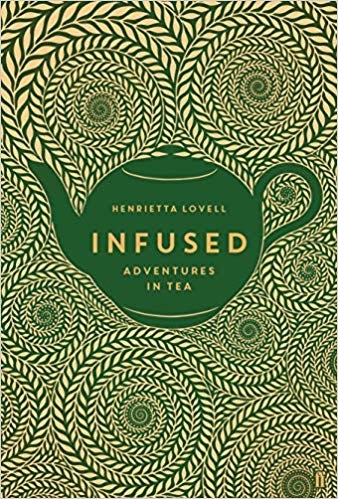 Finish off all these great meals with tea. Henrietta Lovell, in Infused: Adventures in Tea (Faber, $26.95), chronicles her love affair with tea. She wants to change the way we drink tea, and explains how to make a perfect cup, with specifics about different types of leaves. "The good stuff is loose and lovely and will flood your life with happiness." --Marilyn Dahl, Shelf Awareness
In this Issue...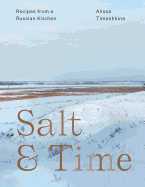 A Russian expat updates classic regional dishes for modern kitchens in this stunning cookbook.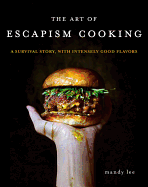 Mandy Lee collects some of the best essays, recipes and photographs from Lady and Pups, her no-holds-barred, mostly Asian-inspired cooking blog.
Review by Subjects:

Upcoming Events
Maureen Johnson - The Hand on the Wall
01/23/2020 - 7:00PM
Truly Devious #3, Young Adult Book Talk & Signing Maureen Johnson is the bestselling author of several novels, including 13 Little Blue Envelopes and the Truly Devious series. Johnson will discuss and sign The Hand on the Wall (Truly Devious #3) ($18.99 Katherine Tegen Books), the witty and pulse-pounding conclusion to the Truly Devious series as Stevie Bell solves the mystery that has haunted Ellingham Academy for over 75 years. Ellingham...
Scott Ortman - Painted Reflections
01/24/2020 - 7:00PM
Isomeric Design in Ancestral Pueblo Pottery, an Art Book Talk & Signing Scott Ortman, author and contributor, will discuss and sign Painted Reflections : Isomeric Design in Ancestral Pueblo Pottery ($37.50 Museum of New Mexico Press). This book examines design in Ancestral Pueblo pottery from various museum collections in the Southwest. The concept of isomeric design is based on an analogy with isomers in chemistry, which refers to compounds that are chemically...
Book Candy
Sci Fi 'Where Women Steal the Show'
Following the release of Terminator: Dark Fate, Quirk Books featured "other sci fi books and movies to watch where women steal the show."
---
Mental Floss shared "10 strange questions people asked NYPL librarians before Google."
---
The Conversation explained "why French poet Charles Baudelaire was the godfather of Goths."
---
From Alice's Adventures in Wonderland to The Hitchhiker's Guide to the Galaxy, author Catherine Chung picked her top 10 books about mathematics for the Guardian.
---
With Xue Feng's rotating bookshelf, "children can get books from suitable position easily," Bookshelf noted.

Great Reads
Rediscover: The Joy of Cooking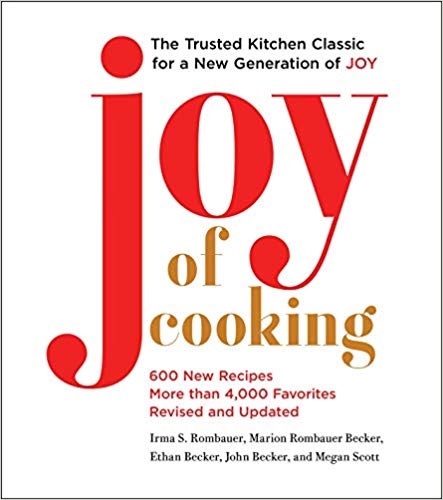 In 1931, after losing her husband to suicide the previous year, Irma S. Rombauer self-published 3,000 copies of
The Joy of Cooking: A Compilation of Reliable Recipes with a Casual Culinary Chat
(the printer, A.C. Clayton, had only ever printed shoe and mouthwash labels before). All of those copies had sold by 1936, when Rombauer found a real publisher, the Bobbs-Merrill Company, to release a new version. Unfortunately for Rombauer, she acted as her own agent during negotiations and signed away the copyright for this new edition and her 1931 work, which caused problems in decades to come. By the fifth edition in 1964, Rombauer's daughter, Marion Rombauer Becker, was in charge of editing the book, which had expanded from 500 recipes in the original to more than 4,000. The last version Becker edited was the sixth in 1975, which sold six million copies and can still be found in many kitchens. Rombauer's grandson, Ethan Becker, has overseen editing since then.
Today, Scribner is publishing a ninth edition of
The Joy of Cooking
, featuring 600 new recipes and 4,000 updated ones. Rombauer's great-grandson, John Becker, and wife Megan Scott have expanded the cookbook's vegetarian and gluten substitute options while exploring new cooking techniques such as sous vide, fermentation and pressure cookers. At 1,200 pages, this edition ($40, 9781501169717) is the most comprehensive yet. --
Tobias Mutter

Book Reviews
Food & Wine

Interlink, $35, hardcover, 240p., 9781623719210

Morrow, $35, hardcover, 400p., 9780062802378
Artisan, $40, hardcover, 376p., 9781579657161
Murdoch, $29.99, hardcover, 256p., 9781760527730
Interlink, $30, hardcover, 208p., 9781623719203
Storey Publishing, $24.95, hardcover, 176p., 9781635861587
Ten Speed Press, $50, hardcover, 352p., 9781607748748
Simon & Schuster, $35, hardcover, 304p., 9781501189876
83 Press, $39.95, hardcover, 400p., 9781940772592
The Experiment, $18.95, paperback, 336p., 9781615195732
Grand Central, $30, hardcover, 304p., 9781538763186
Voracious/Little, Brown, $35, hardcover, 336p., 9780316423052
Quercus, $30, hardcover, 224p., 9781473674264
4th Estate, $29.99, paperback, 240p., 9781460757802
Hardie Grant, $29.99, hardcover, 224p., 9781743795002

Hunter Killer:
A Pike Logan Novel
by Brad Taylor
isbn:

9780062886026


William Morrow
January 7, 2020



an exclusive interview with
bestselling author Brad Taylor

In HUNTER KILLER, Pike Logan is headed to a very dangerous part of the world called the Triple Frontier—the three-way border region where Argentina, Brazil, and Paraguay meet. The Taskforce books are certainly character driven but, how important is setting to your novels?
"I'm a reader first, and one of the reasons I read is to escape my world and enter another one. Because of that, I try to capture the settings in my novels away from what the usual reader knows. Give them a bit of an escape, as it were. Every culture is different, and every country is different, and exploring that on the page is something I strive to do. To that end, if I can get there, I most certainly do. Sometimes that's not possible, of course. For instance, I didn't travel to North Korea or Syria for portions of Daughter of War, but I did travel everywhere else in the novel."

ALSO FEATURED ON THE
the big THRILL…
| | | | | |
| --- | --- | --- | --- | --- |
| | | | | |
GOOD GIRLS LIE by J. T. ELLISON: In GOOD GIRLS LIE, bestselling author J. T. Ellison takes readers down the hallowed halls of The Goode School and shows us that even the privileged aren't safe from expert liars. Not everything is as it seems. Find out more here.
BOXING THE OCTOPUS by TIM MALEENY: Real life can get in the way of writing—and for author Tim Maleeny, "real life" created an almost 11-year gap between his last Cape Weathers novel, Greasing the Piñata, and his latest series installment, BOXING THE OCTOPUS. Read more at The Big Thrill.
LET JUSTICE DESCEND by LISA BLACK: Three days before a key election, US Senator Diane Cragin is electrocuted on her own doorstep—a shocking twist in an already brutal political race. More on Lisa Black's LET JUSTICE DESCEND in this The Big Thrill author interview. Find out more here.
DEEP STATE by CHRIS HAUTY: Chris Hauty's debut thriller, DEEP STATE, takes readers on an unnerving ride through a plot to overthrow the government and the fight to protect American democracy. Visit The Big Thrill for more.
THE LAST SISTER by KENDRA ELLIOT: Until Kendra Elliot immersed herself in Diana Gabaldon's work, she really didn't see herself as a writer. But after reading Gabaldon's books over and over she noticed how satisfied she felt—and that ignited her career. THE LAST SISTER is her 16th novel. Read more here.