From the Shelf
Gift Books: Let's Eat
Our annual food issue always presents the problem of choice. So many fabulous cookbooks, so little room. Below we have 15 reviews, and here we offer six reviewlets, because we love cookbooks.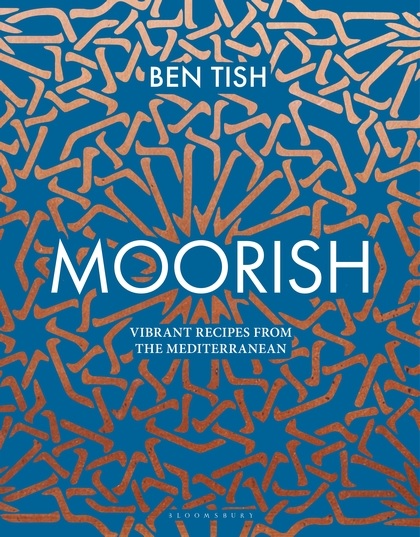 Moorish: Vibrant Recipes from the Mediterranean by Ben Tish (Bloomsbury, $36) is a lush, spicy collection of Spanish-Jewish-Arabic dishes, like Flamenco Eggs (his take on Shakshuka), Smoky Sardines with crushed fennel and sumac, and Spiced Gin with Blood Orange. Exotic recipes from halfway around the globe are in Fire Islands: Recipes from Indonesia (Apollo, $35) by Eleanor Ford. While some of the dishes require unfamiliar ingredients, like kencur or salam leaves, Ford explains the prep in detail, so Ayam Taliwang (smoky grilled chicken) or Spice Rice are as easy to cook as they are delectable.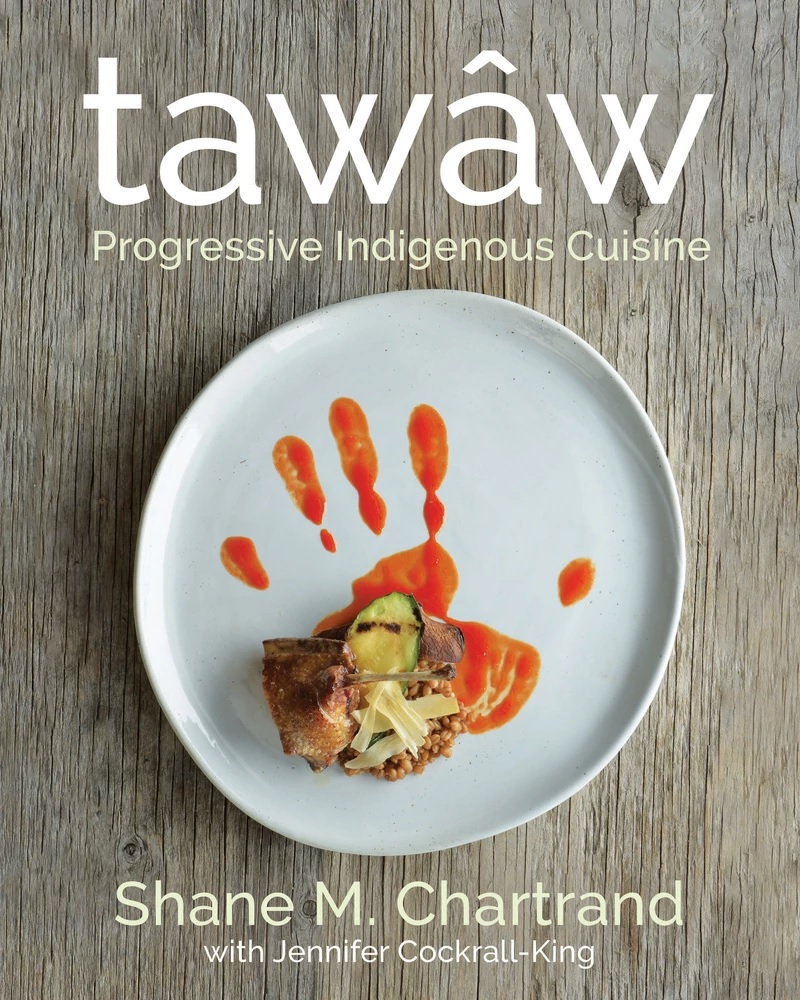 Shane M. Chartrand, with Jennifer Cockrall-King, explores his First Nations' heritage in Tawâw: Progressive Indigenous Cuisine (Ambrosia, $29.95). Tawâw (pronounced ta-WOW) showcases his culinary journey from childhood in Alberta to becoming an executive chef, with recipes arranged by season: Fried Smelts with Wild Rice, Carrots and Leeks; Seared Salmon; Beet-stained Potatoes with Horseradish Cream. Northern America comfort food.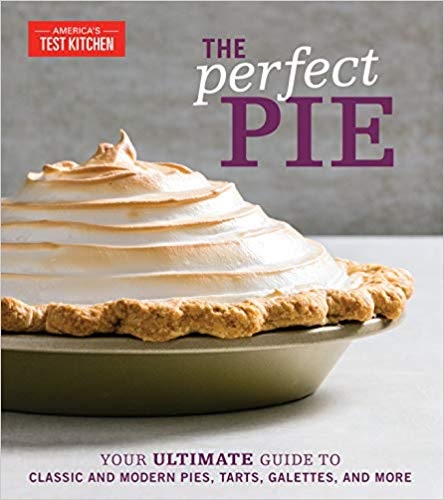 Lest we forget dessert: The Perfect Pie (America's Test Kitchen, $35) has such luscious photos that you will immediately want to try Blueberry Earl Grey Pie, or Chocolate Cream Pie in a Jar, or my grandfather's favorite, Buttermilk Pie. Smaller bites can be found in Cookies for Everyone by Mimi Council (Life Long, $30). Sea Salt Dark Chocolate Chunk Cookies, Crack Butter Cookies, Cinnamon Honey French Macarons--yum. The recipes include instructions for gluten-free and high-altitude cooking, a boon to cooks.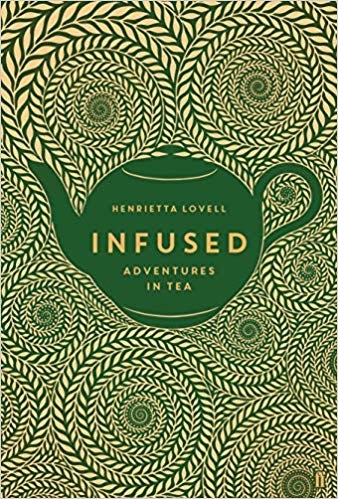 Finish off all these great meals with tea. Henrietta Lovell, in Infused: Adventures in Tea (Faber, $26.95), chronicles her love affair with tea. She wants to change the way we drink tea, and explains how to make a perfect cup, with specifics about different types of leaves. "The good stuff is loose and lovely and will flood your life with happiness." --Marilyn Dahl, Shelf Awareness

In this Issue...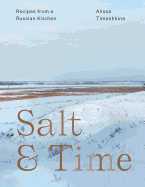 A Russian expat updates classic regional dishes for modern kitchens in this stunning cookbook.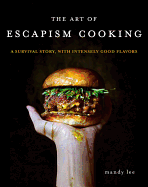 Mandy Lee collects some of the best essays, recipes and photographs from Lady and Pups, her no-holds-barred, mostly Asian-inspired cooking blog.
Review by Subjects:
Upcoming Events
Jan Brett - The Tale of the Tiger Slippers
12/12/2019 - 5:30PM
A Reimagining of a Powerful Middle Eastern Folk Tale, a Picture Book Talk & Signing CLICK HERE TO BUY TICKETS! Jan Brett is the beloved bestselling author and artist of many books for children including The Mitten, The Hat, and The Mermaid. Brett will discuss and sign The Tale of the Tiger Slippers ($18.99 Putnam Books for Young Readers), which reimagines a powerful Middle Eastern folk tale that celebrates hard work and appreciating your roots. Set in India, this...
Book Candy
Sci Fi 'Where Women Steal the Show'
Following the release of Terminator: Dark Fate, Quirk Books featured "other sci fi books and movies to watch where women steal the show."
---
Mental Floss shared "10 strange questions people asked NYPL librarians before Google."
---
The Conversation explained "why French poet Charles Baudelaire was the godfather of Goths."
---
From Alice's Adventures in Wonderland to The Hitchhiker's Guide to the Galaxy, author Catherine Chung picked her top 10 books about mathematics for the Guardian.
---
With Xue Feng's rotating bookshelf, "children can get books from suitable position easily," Bookshelf noted.

Great Reads
Rediscover: The Joy of Cooking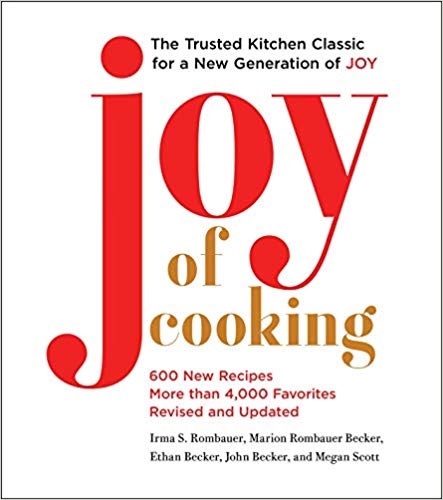 In 1931, after losing her husband to suicide the previous year, Irma S. Rombauer self-published 3,000 copies of
The Joy of Cooking: A Compilation of Reliable Recipes with a Casual Culinary Chat
(the printer, A.C. Clayton, had only ever printed shoe and mouthwash labels before). All of those copies had sold by 1936, when Rombauer found a real publisher, the Bobbs-Merrill Company, to release a new version. Unfortunately for Rombauer, she acted as her own agent during negotiations and signed away the copyright for this new edition and her 1931 work, which caused problems in decades to come. By the fifth edition in 1964, Rombauer's daughter, Marion Rombauer Becker, was in charge of editing the book, which had expanded from 500 recipes in the original to more than 4,000. The last version Becker edited was the sixth in 1975, which sold six million copies and can still be found in many kitchens. Rombauer's grandson, Ethan Becker, has overseen editing since then.
Today, Scribner is publishing a ninth edition of
The Joy of Cooking
, featuring 600 new recipes and 4,000 updated ones. Rombauer's great-grandson, John Becker, and wife Megan Scott have expanded the cookbook's vegetarian and gluten substitute options while exploring new cooking techniques such as sous vide, fermentation and pressure cookers. At 1,200 pages, this edition ($40, 9781501169717) is the most comprehensive yet. --
Tobias Mutter
Book Reviews
Food & Wine

Interlink, $35, hardcover, 240p., 9781623719210

Morrow, $35, hardcover, 400p., 9780062802378
Artisan, $40, hardcover, 376p., 9781579657161
Murdoch, $29.99, hardcover, 256p., 9781760527730
Interlink, $30, hardcover, 208p., 9781623719203
Storey Publishing, $24.95, hardcover, 176p., 9781635861587
Ten Speed Press, $50, hardcover, 352p., 9781607748748
Simon & Schuster, $35, hardcover, 304p., 9781501189876
83 Press, $39.95, hardcover, 400p., 9781940772592
The Experiment, $18.95, paperback, 336p., 9781615195732
Grand Central, $30, hardcover, 304p., 9781538763186
Voracious/Little, Brown, $35, hardcover, 336p., 9780316423052
Quercus, $30, hardcover, 224p., 9781473674264
4th Estate, $29.99, paperback, 240p., 9781460757802
Hardie Grant, $29.99, hardcover, 224p., 9781743795002
--- SPECIAL ADVERTORIAL OFFERINGS ---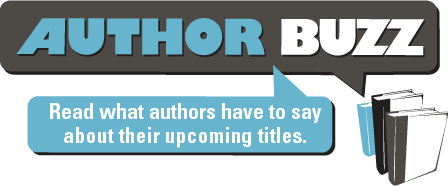 Dear Reader,

In a small Pennsylvania city, one girl goes missing just as another is found alive. With more questions than answers, Detective Josie Quinn follows the dark trail of a series of disappearances in her community. Every turn in her investigation uncovers a disturbing new revelation and brings her closer to unearthing her town's most shocking secret. Two things are certain: a killer is on the loose and Josie can trust no one.

I'm giving away five copies of Vanishing Girls. Email me at lisareganauthor@hotmail.com to win!

Lisa Regan
www.lisaregan.com








Publisher:
Grand Central Publishing

Pub Date:
November 26, 2019

ISBN:
9781538734117

List Price:
$12.99

Dear Reader,

This year, I had the opportunity to return to one of my favorite couples, JC and Gwen from the Found Duet. They are some of my most passionate characters, people who love each other deeply and have the most amazing chemistry. The foundation of their relationship's based on sex, so I wondered what came next—after kids, when life got the better of them.

The Open Door is a sexy, edgy, very romantic story about two people, anchored to each other in every way, who want to explore the boundaries of that love in a safe, consensual setting. I loved writing it and think you'll love reading it. It's not necessary to have read anything previously.

Please write to 1001DarkNights@gmail.com to enter to win one of five copies.

Xoxo,
Laurelin
www.1001darknights.com/authors/collection-six/laurelin-paige-the-open-door
www.laurelinpaige.com




Publisher:
Evil Eye Concepts, Inc.

Pub Date:
December 2, 2019

ISBN:
9781948050982

List Price:
$2.99

Dear Reader,

Success carries a price, as everyone in this sweeping, suspenseful saga must learn. Boundaries are tested, souls are opened, passions are unlocked…enemies are confronted. Every story brings a journey of scandals, a ride of revelations, and a push to the very limits of what hearts can endure—until every character learns fate's biggest lesson of all.

The edge is just the beginning.

Email robyn@waterhousepress.com with "Shark's Edge Giveaway" in the subject line for a chance to win one of 10 paperback copies of Shark's Edge!

Angel Payne and Victoria Blue
www.angelpayne.com
www.victoriablue.com
www.waterhousepress.com/collection/book/sharks-edge








Publisher:
Waterhouse Press

Pub Date:
December 10, 2019

ISBN:
9781642631494

List Price:
$15.99

Dear Reader,

I am giving away five signed copies of my debut novel, Against the Wind. Please write to jimtilley@optonline.net to enter the contest.

Ralph and Lynn, former high school and college sweethearts, are brought together again on opposite sides of a wind farm dispute. Ralph is an environmentalist at heart, but he has built a successful law practice representing big energy companies. Lynn, a high school English teacher separated from her politically ambitious French-Canadian husband Jean-Pierre, struggles to raise her brilliant transgender grandchild Jules. The stories of these four characters and two others thread together to weave what Kirkus Reviews has called a "resonant and humanistic novel."

Jim Tilley
www.jimtilley.net








Publisher:
Red Hen Press

Pub Date:
September 24, 2019

ISBN:
9781597098359

List Price:
$16.95