From the Shelf
Gift Books: Let's Eat
Our annual food issue always presents the problem of choice. So many fabulous cookbooks, so little room. Below we have 15 reviews, and here we offer six reviewlets, because we love cookbooks.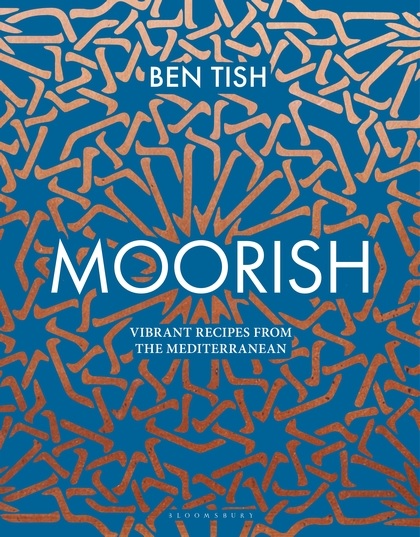 Moorish: Vibrant Recipes from the Mediterranean by Ben Tish (Bloomsbury, $36) is a lush, spicy collection of Spanish-Jewish-Arabic dishes, like Flamenco Eggs (his take on Shakshuka), Smoky Sardines with crushed fennel and sumac, and Spiced Gin with Blood Orange. Exotic recipes from halfway around the globe are in Fire Islands: Recipes from Indonesia (Apollo, $35) by Eleanor Ford. While some of the dishes require unfamiliar ingredients, like kencur or salam leaves, Ford explains the prep in detail, so Ayam Taliwang (smoky grilled chicken) or Spice Rice are as easy to cook as they are delectable.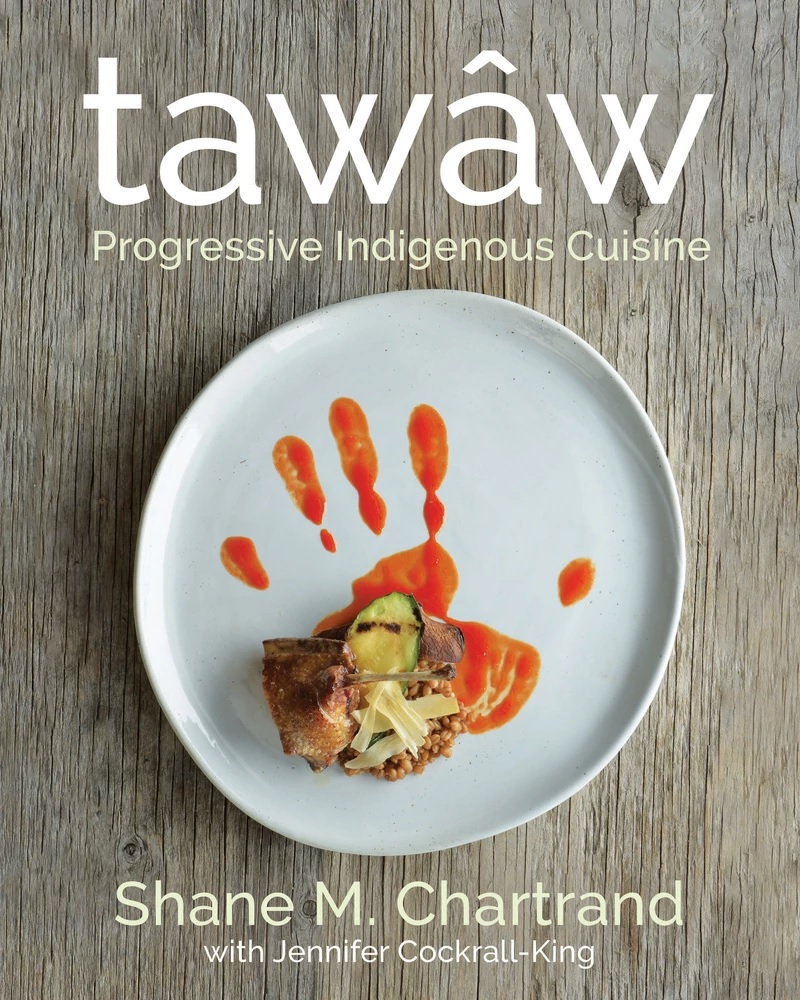 Shane M. Chartrand, with Jennifer Cockrall-King, explores his First Nations' heritage in Tawâw: Progressive Indigenous Cuisine (Ambrosia, $29.95). Tawâw (pronounced ta-WOW) showcases his culinary journey from childhood in Alberta to becoming an executive chef, with recipes arranged by season: Fried Smelts with Wild Rice, Carrots and Leeks; Seared Salmon; Beet-stained Potatoes with Horseradish Cream. Northern America comfort food.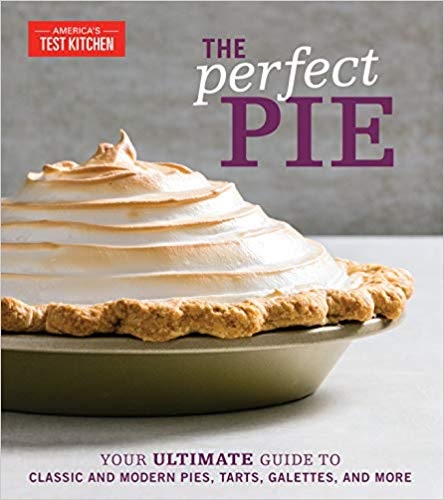 Lest we forget dessert: The Perfect Pie (America's Test Kitchen, $35) has such luscious photos that you will immediately want to try Blueberry Earl Grey Pie, or Chocolate Cream Pie in a Jar, or my grandfather's favorite, Buttermilk Pie. Smaller bites can be found in Cookies for Everyone by Mimi Council (Life Long, $30). Sea Salt Dark Chocolate Chunk Cookies, Crack Butter Cookies, Cinnamon Honey French Macarons--yum. The recipes include instructions for gluten-free and high-altitude cooking, a boon to cooks.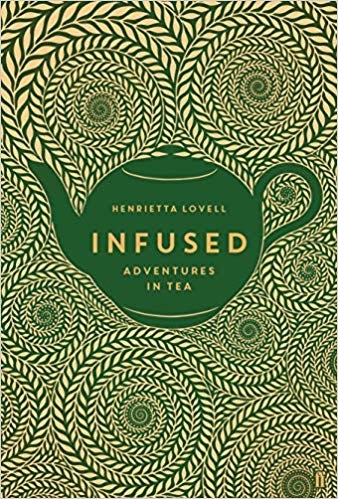 Finish off all these great meals with tea. Henrietta Lovell, in Infused: Adventures in Tea (Faber, $26.95), chronicles her love affair with tea. She wants to change the way we drink tea, and explains how to make a perfect cup, with specifics about different types of leaves. "The good stuff is loose and lovely and will flood your life with happiness." --Marilyn Dahl, Shelf Awareness

In this Issue...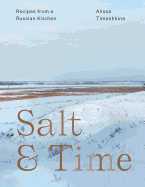 A Russian expat updates classic regional dishes for modern kitchens in this stunning cookbook.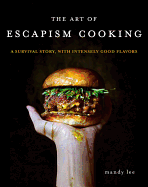 Mandy Lee collects some of the best essays, recipes and photographs from Lady and Pups, her no-holds-barred, mostly Asian-inspired cooking blog.
Review by Subjects:

Upcoming Events
Live Stream with Dan Hampton - Operation Vengence
08/11/2020 - 5:00PM
An Untold Story of WWII; A History Book Talk In 1943, the United States military began to plan one of the most dramatic secret missions of World War II. Its code name was Operation Vengeance. Naval Intelligence had intercepted the itinerary of Admiral Isoroku Yamamoto, the Commander-in-Chief of the Japanese Combined Fleet, whose stealth attack on Pearl Harbor precipitated America's entry into the war. Harvard-educated, Yamamoto was a close confidant of Emperor Hirohito and a...
Live Stream with Emily Levesque in conversation with Phil Plait
08/13/2020 - 5:00PM
The story of the people who see beyond the stars; A Science Book Talk From the lonely quiet of midnight stargazing to tall tales of wild bears loose in the observatory, The Last Stargazers is a love letter to astronomy and an affirmation of the crucial role that humans can and must play in the future of scientific discovery. In this sweeping work of narrative science, Emily Levesque shows how astronomers in this scrappy and evolving field are going beyond the machines to...
Book Candy
Sci Fi 'Where Women Steal the Show'
Following the release of Terminator: Dark Fate, Quirk Books featured "other sci fi books and movies to watch where women steal the show."
---
Mental Floss shared "10 strange questions people asked NYPL librarians before Google."
---
The Conversation explained "why French poet Charles Baudelaire was the godfather of Goths."
---
From Alice's Adventures in Wonderland to The Hitchhiker's Guide to the Galaxy, author Catherine Chung picked her top 10 books about mathematics for the Guardian.
---
With Xue Feng's rotating bookshelf, "children can get books from suitable position easily," Bookshelf noted.

Great Reads
Rediscover: The Joy of Cooking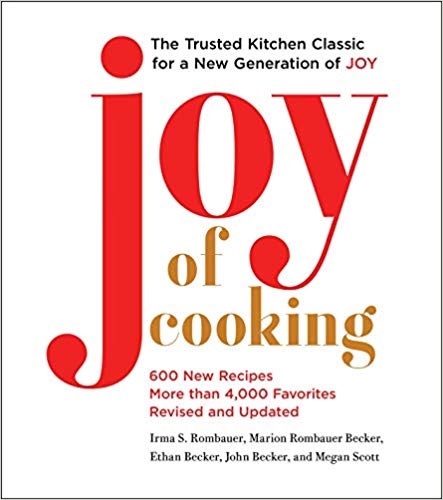 In 1931, after losing her husband to suicide the previous year, Irma S. Rombauer self-published 3,000 copies of
The Joy of Cooking: A Compilation of Reliable Recipes with a Casual Culinary Chat
(the printer, A.C. Clayton, had only ever printed shoe and mouthwash labels before). All of those copies had sold by 1936, when Rombauer found a real publisher, the Bobbs-Merrill Company, to release a new version. Unfortunately for Rombauer, she acted as her own agent during negotiations and signed away the copyright for this new edition and her 1931 work, which caused problems in decades to come. By the fifth edition in 1964, Rombauer's daughter, Marion Rombauer Becker, was in charge of editing the book, which had expanded from 500 recipes in the original to more than 4,000. The last version Becker edited was the sixth in 1975, which sold six million copies and can still be found in many kitchens. Rombauer's grandson, Ethan Becker, has overseen editing since then.
Today, Scribner is publishing a ninth edition of
The Joy of Cooking
, featuring 600 new recipes and 4,000 updated ones. Rombauer's great-grandson, John Becker, and wife Megan Scott have expanded the cookbook's vegetarian and gluten substitute options while exploring new cooking techniques such as sous vide, fermentation and pressure cookers. At 1,200 pages, this edition ($40, 9781501169717) is the most comprehensive yet. --
Tobias Mutter

Book Reviews
Food & Wine

Interlink, $35, hardcover, 240p., 9781623719210

Morrow, $35, hardcover, 400p., 9780062802378
Artisan, $40, hardcover, 376p., 9781579657161
Murdoch, $29.99, hardcover, 256p., 9781760527730
Interlink, $30, hardcover, 208p., 9781623719203
Storey Publishing, $24.95, hardcover, 176p., 9781635861587
Ten Speed Press, $50, hardcover, 352p., 9781607748748
Simon & Schuster, $35, hardcover, 304p., 9781501189876
83 Press, $39.95, hardcover, 400p., 9781940772592
The Experiment, $18.95, paperback, 336p., 9781615195732
Grand Central, $30, hardcover, 304p., 9781538763186
Voracious/Little, Brown, $35, hardcover, 336p., 9780316423052
Quercus, $30, hardcover, 224p., 9781473674264
4th Estate, $29.99, paperback, 240p., 9781460757802
Hardie Grant, $29.99, hardcover, 224p., 9781743795002
--- SPECIAL ADVERTORIAL OFFERINGS ---

May Saves the Day

by Laura Gehl, illustrated by Serena Lombardo

Dear Reader,

I love playing with words, just like May. A successful businesswoman who works alone, May saves the day again and again with her trusty bag of letters (Changing a swarm of BEES into harmless BEETS? No problem! Turning a SNAKE into a SNEAKER? Child's play!). But when a tornado threatens her town, May realizes that teamwork may actually be the word of the day.

"A clever presentation of literacy in action." --Kirkus

"This book is a terrific way to engage early readers in exploring letter knowledge and phonics." --School Library Journal

Please email me at laurameressa@gmail.com for the chance to win a free copy!

Thank you,
Laura Gehl
www.lauragehl.com






PUBLISHER:
Capstone Editions

PUB DATE:
Available Now

ISBN:
9781684461028

TYPE OF BOOKS:
Picture Book

AGE RANGE:
4-7

PRICE:
$17.99
---