From the Shelf
Halloween Treats for Toddlers
Halloween is only two days away! Little ones picking up on the treat vibe--but who are nowhere near ready for the tricks--may enjoy some of these spooky board books.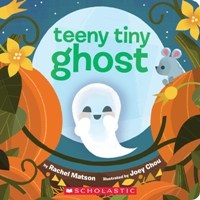 Rachel Matson and Joey Chou's Teeny Tiny Ghost (Cartwheel Books, $5.99) brings pre-readers into "the teeny tiny barn/ of a teeny tiny house" where two creatures live: "a teeny tiny ghost/ and a teeny tiny mouse." The teeny tiny mouse goes about its mousy business; the teeny tiny ghost works up the nerve to "cause alarm." (It turns out that teeny tiny ghosts aren't all that scary but they do make great friends.)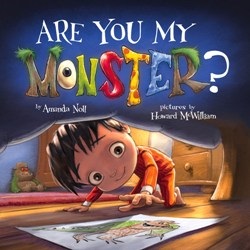 In Are You My Monster? by Amanda Noll, illustrated by Howard McWilliam (Flashlight Press, $8.99, ages 0-3), a boy draws the monster he wishes lived under his bed. The monster is green and brown and has "sharp teeth, scratchy claws, and a long tail." One by one, creatively concocted, not-too-scary monsters audition for the role. When none fit all the criteria (allowing for toddlers learning colors and shapes to judge the monsters along with the boy), the young artist worries he'll never find his monster.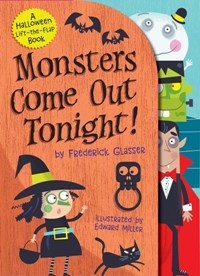 Children knock on themed lift-the-flap doors in Monsters Come Out Tonight! by Frederick Glasser, illustrated by Edward Miller (Abrams Appleseed, $8.99, ages 3-5), inviting ghosts, witches, mummies and other monsters to join them at the Monster Ball.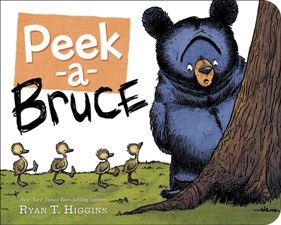 Finally, if you know a little reader who really wants some trickery, caretakers can turn to Peek-a-Bruce by Ryan T. Higgins (Disney-Hyperion, $7.99) for children ages zero to three. The cantankerous bear, Bruce, tries to hide from his friends--in a tree, behind some rocks, under the water in a bubble bath--but the tiny geese find him everywhere. It's up to readers to decide who is doing the tricking in this amusing board book.
--Siân Gaetano, children's and YA editor, Shelf Awareness

In this Issue...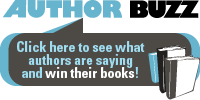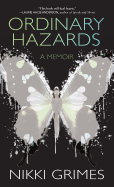 In this stunning YA memoir-in-verse, Nikki Grimes tells the harrowing story of her childhood, out of which she rose, against all odds, to become an award-winning poet and author.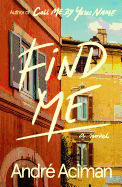 André Aciman's sequel to the phenomenally received Call Me by Your Name stands apart as a generous study of time's effect on desire.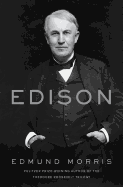 The United States' foremost inventor gets his due in this magisterial biography by the late Edmund Morris.
Review by Subjects:
Fiction ⋅ Mystery & Thriller ⋅ Science Fiction & Fantasy ⋅ Biography & Memoir ⋅ History ⋅ Social Science ⋅ Children's & Young Adult

Upcoming Events
CANCELLED: Chris Guillebeau - The Money Tree
04/10/2020 - 7:00PM
Unfortunately, this event has been CANCELLED. A Story About Finding the Fortune in Your Own Backyard, a Business Book Talk & Signing Chris Guillebeau is the New York Times bestselling author of The $100 Startup, Side Hustle, The Happiness of Pursuit, and other books. He will discuss and sign The Money Tree: A Story About Finding the Fortune in Your Own Backyard ($26.00 Portfolio), engaging story about the power you have to create your own...
The Bookshop Band - Live Concert
04/10/2020 - 1:30PM
The Bookshop Band - A concert of book-recommendations for lockdown reading The Bookshop Band is teaming up with Mr B's Emporium of Reading Delights (England), The Bookshop, The Wigtown Book Festival & The Open Book (Scotland), Tattered Cover (USA), The Booksellers' Association (UK) to bring you a LIVE musical taster concert with songs inspired by five books the band absolutely loves that you may enjoy during lockdown. Tune in this Friday April 10th, at 1:30pm MDT to find...
CANCELLED: Nina Chapman - Micah McKinney and the Boys of Summer
04/11/2020 - 6:00PM
Unfortunately, this event has been CANCELLED. A Middle Grade Novel About the Summer Before Middle School, a Book Talk & Signing Author Nina Chapman will discuss and sign Micah McKinney and the Boys of Summer ($16.95 Capstone Editions). With equal parts humor and heart, Micah McKinney and the Boys of Summer tells the story of young girl as she embarks on the summer before middle school. Twelve-year-old Micah hopes for a miracle transformation before starting...
CANCELLED: Robert Kolker - Hidden Valley Road
04/13/2020 - 7:00PM
Unfortunately, this event has been CANCELLED. Inside the Mind of an American Family, a Biography Book Talk & Signing Robert Kolker is the award-winning and New York Times bestselling author of Lost Girls: An Unsolved American Mystery, named one of the New York Times's 100 Notable Books. He will discuss and sign Hidden Valley Road: Inside the Mind of an American Family ($29.95 Random House Canada). This is the heartrending story of a mid-century American...
CANCELLED: Tara Conklin - The Last Romantics
04/13/2020 - 7:00PM
Unfortunately, this event has been CANCELLED. A Sweeping & Intimate Tale About an American Family, a Fiction Book Talk & Signing Tara Conklin is the author of the New York Times bestseller The House Girl. She will discuss and sign The Last Romantics ($17.99 William Morrow Paperbacks). A sweeping yet intimate epic about one American family, The Last Romantics is an unforgettable exploration of the ties that bind us together, the...
CANCELLED: Cody Simpson - Prince Neptune
04/13/2020 - 7:00PM
Unfortunately, this event has been CANCELLED. Life, Love, Fame, Escapism, Environmentalism, & More, a Poetry Reading & Signing CLICK HERE TO BUY TICKETS! Join Tattered Cover for a special evening with Cody Simpson as he presents his new book Prince Neptune: Poetry and Prose ($16.99 Andrews McMeel Publishing). Jack Kerouac meets Arthur Rimbaud for the millennial generation. This is a debut poetry collection from LA-based Australian writer, singer, songwriter...
Live Stream with Mary Pauline Lowry - The Roxy Letters
04/13/2020 - 5:00PM
Tattered Cover is excited to host Mary Pauline Lowry on Monday April 13th at 5pm MST. Join us live on our Instagram page (@tatteredcoverbookstore) where Mary Pauline will join us. Mary Pauline will be in conversation with Director of Marketing and Events, Mikaley Osley. You can order pre-order copies of The Roxy Letters at TatteredCover.com. Born and raised in Austin, Texas, Mary Pauline is the author of the novel The Roxy Letters, which will be...
Book Candy
Halloween Costume Ideas--And More
Brightly shared "23 book-inspired Halloween costumes for kids and parents."
---
Seventeen magazine showcased the "27 best Harry Potter costume ideas that only true fans will get."
---
"Plan your literary Halloween costume with our handy chart," Electric Lit advised.
---
Quirk Books conjured up pairings of "books we'd love to Frankenstein together."
---
Mental Floss scared up "10 blood-curdling facts about Dracula."
---
"Everyone has a Stephen King character who matches their personality--here's yours," Buzzfeed promised.

Great Reads
Rediscover: Nick Tosches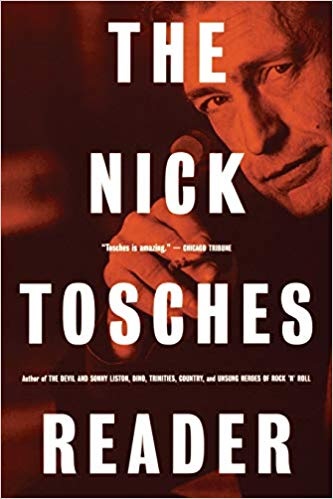 Music journalist, biographer, poet and novelist Nick Tosches died October 20 at age 69. His eclectic career began as a 19-year-old with an article published in Fusion magazine. He went on to write for Creem and Rolling Stone and was the reviews editor for Country Music magazine. Tosches is often cited alongside Lester Bangs and Richard Meltzer as writers whose work on rock and roll elevated the field of music journalism. Later, he was a contributing editor with Vanity Fair and appeared in Esquire and Open City. In 1977, Tosches published his first book, Country: The Biggest Music in America. He followed that up with Hellfire (1982), a biography of Jerry Lee Lewis, and Unsung Heroes of Rock 'n' Roll: The Birth of Rock in the Wild Years Before Elvis (1984).

In 1986, Tosches turned to non-musician biographies with Power on Earth, which chronicles the life of Michele Sindona, an Italian Mafia-linked murderer, banker and member of a secret neofascist Masonic lodge called Propaganda Due. Tosches also profiled Dean Martin in Dino: Living High in the Dirty Business of Dreams (1992) and Sonny Liston in The Devil and Sonny Liston (2000). He turned to fiction with the novels Cut Numbers (1988), In the Hand of Dante (2002) and Under Tiberius (2015), among others. In 2000, Da Capo Press published a collection of his journalism titled The Nick Tosches Reader ($24, 9780306809699). --Tobias Mutter

The Writer's Life
Jeannie Vanasco: As if Those Things Don't Matter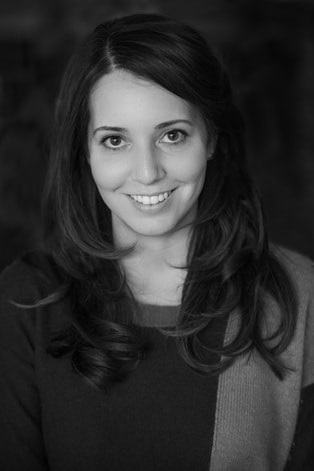 photo: Theresa Kell
Jeannie Vanasco is the author of the memoirs The Glass Eye and Things We Didn't Talk About When I Was a Girl (both published by Tin House Books). Her work has appeared in the Believer, the New York Times Modern Love column, Tin House and elsewhere. She lives in Baltimore, Md., and is an assistant professor at Towson University.
Both your books give the impression that you leave it all on the page, that Jeannie Vanasco the person is the same as the character.
A lot of memoirists talk about the character on the page as a persona. It's something I talk with my students about. It can be helpful to see oneself as a character. The idea is that people are capable of change, so the person who writes the book two, five years later might be very different from the character who experienced these events. With The Glass Eye, the meta sections were where I felt the distance between the writer and the character narrowed. I wanted that immediacy. With this book, I feel like more of my personality came through, maybe because there aren't isolated meta sections. The moments where we're inside my head run throughout the narrative. With The Glass Eye, I was sectioning off narratives and scenes, and then present-tense craft sections preceded each chapter.
I don't see the character on the page in this book as being different from who I am. Obviously it was deliberately crafted, and edited, and I wanted it to have that feel of immediacy, as if it were occurring in real time (and a lot of it was). But I think there was less of a persona with this book. And that's what was so scary about writing it.
Even without considering the subject matter, that does sound scary.
Absolutely. I approached it as an interesting intellectual exercise: I will examine the nuances of the language surrounding sexual assault. I went in with that very craft-y mindset, and then as I was working on it, I would be out somewhere and suddenly start crying. What's going on with me? I think it was because I was pushing away the emotions, intellectualizing. This book became a lot more emotional than I thought it would.
But it did give me control over the narrative, to see Mark as a character on the page. I came to see him as three different characters: the very close friend he'd been, and then the 19-year-old boy who carried me down into his basement room and raped me, and then the 34-year-old who felt, it seemed, remorse for what he did. What I realized in working on it is I wanted so badly to see the 34-year-old Mark and the teenaged Mark I'd been friends with as the same. And the guy who committed that act--he was a character, not the Mark I'm in conversation with. Having that craft perspective helped me work on it. But then I would have to remember that this happened to a real person, not a character. It happened to me. I think that's what made the book so difficult. Trying to have mastery over the material and then also being able to let go. To recognize that this is a messy thing that I'm writing about. It's difficult to find that balance between the writing of the book and the living of it.
What impact has writing the book had upon your mental health?
I think writing the book was therapeutic. It's interesting because as a student of nonfiction writing, I was told this is not therapy, what we're doing, it's not therapeutic, as if it makes something not artistic to even think about it in those terms. I do think this gave me some, maybe not resolution, but what happened doesn't obsess me the way it did. I used to have nightmares. I definitely feel like I can talk about it in a way that I didn't think I could before.
Part of the reason I wanted to talk to Mark is that women are so rarely believed. I wanted him on record. Because when I was on tour for The Glass Eye, I was occasionally asked, "How do you know that what happened really happened?" Because I write about psychosis. That became a little frustrating. I understand where the question was coming from, but I was feeling very much dismissed as a narrator. Part of the reason for the meta-ness in that first book is to show that I get that concern; but are any of us really reliable narrators? So I wanted to preempt that, because if I have him on record then hopefully I won't get those questions, how do you know it happened this way, because I'd have him admitting to it. I'm sure there will be some questions that may be upsetting, but I'm not sure they'll be questions I haven't already asked myself.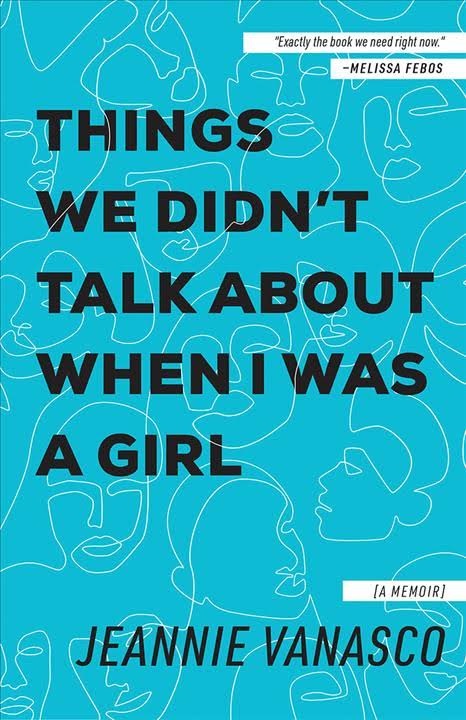 There is that self-referential quality, that meta-ness, to both your books.
For so long I was afraid to tell. Thinking of the balance between showing and telling, I knew that telling was important. I feel that to just show can lead to a tonally cold narrative. You need some of that intimacy of telling. The meta-ness helped me feel more comfortable outside of writing scenes. This is such a difficult subject, and I didn't even know all my thoughts and feelings. I really need to think on the page.
With nonfiction, I think sometimes people are resistant to that self-referential meta-layering. I think of meta-ness as just telling. Because unless you're doing something really experimental, you're not trying to pull one over on the reader, trying to get the reader to forget that you exist. So it doesn't seem to be really risky with nonfiction, because of course the reader knows I'm working on this book. To pretend that that process isn't a part of writing this book seems artificial.
The Glass Eye arose out of a promise to write a book. So writing the book seemed relevant to the plot. And with this book, the book's very existence was a huge part of reaching out to Mark. And so that meta-ness made sense. There were other ways I could have done it, but it would have felt artificial to me to try to avoid acknowledging the existence of the book. So I think given the starting points of both these books, it made sense to weave in the process of writing them.
Women seem the most obvious readers of this book, but it feels like one men need. What audience do you have in mind?
I would love it if men and boys would read this book. With The Glass Eye, the readers I would most often hear from were women in their early 20s who would tell me, "I love The Bell Jar and Girl, Interrupted and this book," and I was like, okay. Twenty-something sensitive bookish women undergraduates? That's my audience. But I am hoping this reaches a male audience. Recently I was on a plane going to a book festival, and I was seated next to this couple. And he saw that I had a pen and a notebook open and he said "Oh, are you a poet? You're staring off very thoughtfully!" And I said, "No, I write nonfiction." And I thought, I know the perfect way to shut down this conversation. I'll tell him about the second book. And he got really engaged--they both did. We were talking, they were asking me questions, and then at some point he said [referring to his partner], "She's really into #metoo." And he's not? It's interesting. I think some men see themselves as outside thinking about the #metoo movement or feminism, that they don't fully see themselves as playing an active role. So I'm hoping that men will read this and think about the way they should be more active. To think about their own past experiences, and looking the other way when a friend of theirs makes a sexist joke. As if these things don't matter. --Julia Kastner, librarian and blogger at pagesofjulia

Book Reviews
Fiction

Farrar, Straus and Giroux, $27, hardcover, 272p., 9780374155018
Mystery & Thriller
Bloomsbury, $17, paperback, 304p., 9781635574234
Biblioasis, $14.95, paperback, 192p., 9781771962759
Berkley, $16, paperback, 304p., 9780451492470
Science Fiction & Fantasy
Harper Voyager, $16.99, paperback, 336p., 9780062867735
Biography & Memoir

Random House, $38, hardcover, 800p., 9780812993110
Lookout Books, $17.95, paperback, 224p., 9781940596327
Arsenal Pulp Press, $15.95, paperback, 144p., 9781551527758
History
Basic Books, $35, hardcover, 528p., 9781541644366
Social Science
Riverhead, $28, hardcover, 304p., 9780525534228
Children's & Young Adult

Wordsong/Boyds Mill, $19.99, hardcover, 336p., ages 12-up, 9781629798813
Holt, $19.99, hardcover, 304p., ages 10-14, 9781627795548
--- SPECIAL ADVERTORIAL OFFERINGS ---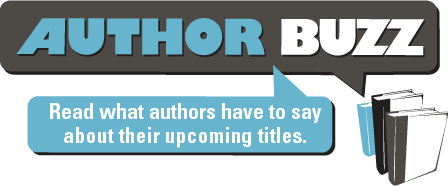 Dear Reader,

Did you know that Napoleon had a Jewish nickname? He earned it during his 1796-1797 campaign through Italy, when he liberated the Jews from their centuries-old incarceration in the ghettos. Based on this little-known slice of Italian Jewish history, BEYOND THE GHETTO GATES tells the story of two women--Jewish Mirelle, torn between love for a dashing French soldier and duty to her faith and family, and Francesca, tied by her Catholic belief to an abusive, murderous husband.

Please write to mcameron19@gmail.com for a chance to win one of five copies.

P.S. Napoleon's Jewish nickname? It plays on his last name: Helek Tov, a Good Part (Bonaparte).

Michelle Cameron
www.michelle-cameron.com




Publisher:
She Writes Press

Pub Date:
April 7, 2020

ISBN:
9781631528507

List Price:
$16.95

Dear Reader,

Ready for a heart-warming tale of three sisters coming of age on a Midwestern farm during the throes of the Great Depression? One that will end on a note of hope?

Opening with young Nellie digging for pirate treasure in the woods, and instead, discovering a dead baby, THREADS: A DEPRESSION ERA TALE promises to captivate your imagination with mystery, romance, and the sheer struggle to survive.

"Fast-paced and incredibly well-written, this is a story that will have you sitting on the edge of your seat and wanting more" (Readers' Favorites)

Email cwhitney@umich.edu with the subject line "Threads Giveaway" to win one of five books being given away.

Charlotte Whitney
www.charlottewhitney.com




Publisher:
Self-Published

Pub Date:
November 19, 2019

ISBN:
9781704019901

List Price:
$15.00