From the Shelf
An Open Cage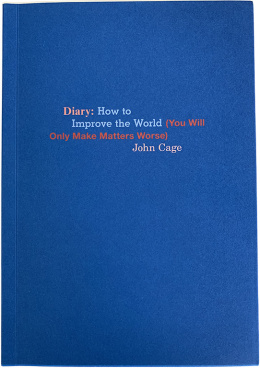 The first time esteemed 20th-century composer John Cage came to life for me, I was listening to the Bang on a Can studio album Field Recordings. On the track "An Open Cage," bassist Florent Ghys transfigures a recording of Cage reading aloud from his diary into an avant-garde musical performance to match and enhance the elder composer's prosody.
Immediately I tracked down a copy of Diary: How to Improve the World (You Will Only Make Matters Worse) at my local library and devoured its kaleidoscopic text; it's now available in an expanded paperback edition from Siglio Press ($24). "Continue," the diary begins, "I'll discover where you sweat (Kierkegaard). We are getting rid of ownership, substituting use. Beginning with ideas. Which ones can we take? Which ones can we give?"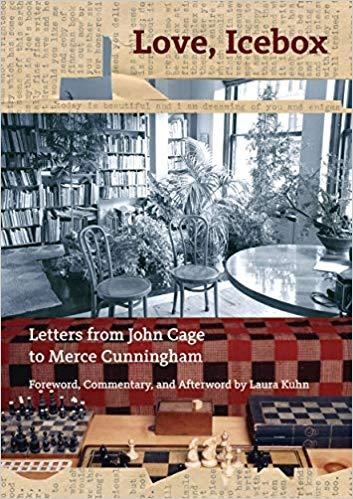 Only such a curious, contrary mind as Cage's might seize on substitution after the fashion his experimental compositions took. An early work, 1939's Imaginary Landscape No. 1, relies on turntables, static and test tones. "This was a prescient endeavor," editor Laura Kuhn writes in the introduction to the John Cage Trust's Love, Icebox: Letters from John Cage to Merce Cunningham ($24.95). For other pieces, he used a grand piano he had outfitted with sound-altering objects placed on and between the strings.
What becomes apparent, however, in both his diary and letters, is Cage's deep sense of vulnerability, the emotional force guiding him through his craft and relationships and a world fraught with political unease. In a letter to Cunningham, Cage blurts out, "i want more neurotic love-songs. or don't you feel neurotic?" It is one of many moments throughout both books when the irrationalities of desire, art and society converge and leave him flayed. To see how Cage's brilliant mind transposed disparate elements around him into an ongoing legacy inspires me to keep returning to his challenging, nonlinear work. --Dave Wheeler, associate editor, Shelf Awareness

In this Issue...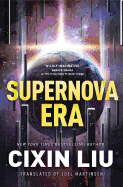 When a star eight light years away goes supernova, the radiation kills Earth's adult population and leaves its children to start a world of their own.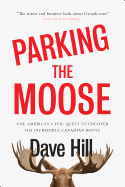 Comedian Dave Hill hilariously reports on the time he spent exploring his Canadian roots.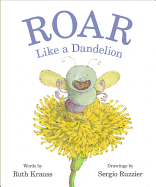 Roar Like a Dandelion is a picture book abecedary that concentrates on verbs and action phrases that encourage writing, thinking and speaking.
Review by Subjects:
Fiction ⋅ Mystery & Thriller ⋅ Science Fiction & Fantasy ⋅ Biography & Memoir ⋅ History ⋅ Psychology & Self-Help ⋅ Humor ⋅ Children's & Young Adult

Upcoming Events
02/21/2020 - 7:00PM
What Wit Is, How It Works, and Why We Need It, a Book Talk & Signing James Geary is the author of multiple books, including the New York Times bestseller The World in a Phrase. He will discuss and sign Wit's End: What Wit Is, How It Works, and Why We Need It ($14.95 W. W. Norton & Company), which explores every facet of wittiness, from its role in innovation to why puns are the highest form of wit. Adopting a different style for each chapter,...
CANCELLED: Book Battles Trivia Night
02/21/2020 - 7:00PM
**Unfortunately, this event has been cancelled. Please join us next month! Tattered Cover Book Store and BookTuber KalesKorner are proud to present Book Battles Trivia Night! Join us for an evening of team-style trivia, prizes, and light refreshments. Trivia Night is reserved for guests 21 and older. ABOUT THE EVENT This event has been cancelled.
Colorado Dragon Film Festival - Best Tasting Wild Foods of Colorado
02/21/2020 - 1:00PM
​2020 Creative Conversations Hosted by Tattered Cover Book Store CLICK HERE TO REGISTER! Introduction to foods and medicines found in the backcountry of Colorado. Learn how to identify wild plants and utilize them in some basic recipes! This event is presented by Katrina Blair, author of The Wild Wisdom of Weeds: 13 Essential Plants for Human Survival ($29.95 Chelsea Green Publishing) and founder of the non-profit Turtle Lake Refuge. Blair will introduce you to some of her...
Colorado Dragon Film Festival - Healthcare & Mental Health Forum
02/22/2020 - 10:00AM
​2020 Creative Conversations Hosted by Tattered Cover Book Store CLICK HERE TO REGISTER! ​Join us in a discussion with Asian American physicians and health professionals on topics that cover health, mental health, and challenges faced by Asian American professionals in the health field. Members from the health industry and the public are all invited! ABOUT THE EVENT The Colorado Dragon Film Festival will offer three additional opportunities to engage with community and field...
02/23/2020 - 2:00PM
A Collection of Comics about Dating Your Best Friend, a Book Talk & Signing CLICK HERE TO BUY TICKETS! Catana Chetwynd is a self-taught traditional artist and the enthusiastic author of Catana Comics. She will discuss and sign Snug: A Collection of Comics about Dating Your Best Friend ($14.99 Andrews McMeel Publishing). Why bother getting out of bed when you could stay bundled up with that special someone and a book of cozy, cute comics? Chetwynd's second book has...
Colorado Dragon Film Festival - Modern Forager
02/23/2020 - 11:00AM
​2020 Creative Conversations Hosted by Tattered Cover Book Store CLICK HERE TO REGISTER! Trent and Kristen Blizzard, founders of Modern Forager, will open your eyes to our fungal friends. Join them as they share pictures, advice, tips and maybe even a few secret spots to help you find baskets of foraging success in 2020. Learn how to find choice edible mushrooms in Colorado's high country: Porcinis, Chanterelles, Morels, and more. Bring in your own mushrooms for...
Blair Imani - Making Our Way Home
02/24/2020 - 7:00PM
The Great Migration and the Black American Dream, a History Book Talk & Signing Blair Imani is a historian and author of Modern HERstory: Stories of Women and Nonbinary People Rewriting History. She will discuss and sign Making Our Way Home: The Great Migration and the Black American Dream ($18.99 Ten Speed Press). This is a powerful illustrated history of the Great Migration and its sweeping impact on Black and American culture, from...
Book Candy
Glamorous Women in Crime Fiction
"Bright lights, dark shadows: glamorous women in crime fiction" were showcased by CrimeReads.
---
Safari, for one. Mental Floss considered "9 words that were borrowed from one language, transformed, then borrowed back."
---
Consider "50 fictional librarians, ranked" by Lit Hub.
---
A veteran of the London Review of Books demonstrated "how magazine pages were created before computers." (via Open Culture)
---
How does Elton John organize his bookshelves? "Very well!" he told the New York Times (via Bookshelf). "I'm very meticulous about things like that."

The Library of the Unwritten
by A.J. Hackwith
"Whenever she read a book in a binge, cover to cover in a day with little break, she always found it stuck in her brain like a haze. The narrative voice stuck in her head, and for a bit after, it was always like a waking dream, living someone else's thoughts. The book haunted like a ghost in her head, coloring moods until she shook herself from it."
Thus Claire, the Librarian at the Library of the Unwritten, describes a book hangover--a feeling many readers will recognize. In the smart, extraordinary world that A.J. Hackwith has created, The Library of the Unwritten makes for an irresistible waking dream.
The Library, unfortunately housed in Hell, is where books that authors haven't finished writing go to languish for eternity, under the dominion of Claire, herself an unpublished author. Claire and Brevity, the muse who assists her, work hard to keep the books in order; make sure that all the demons turn in books by their due date; and, most importantly, coax characters into staying contentedly in the library. Claire takes her job seriously, risking life and limb to protect the books. After a scene where some books catch fire, Claire bemoans that it's not just damaged books, "She saw a thousand lives on each cindered page. Here, a band of adventurers, suffocating in a forest. There, a pair of lovers, entombed in the moment before a kiss."
When a hero manages to escape his book and find his way to a coffee shop in his author's hometown of Seattle, Claire is dismayed, because in her experience, "Nothing folded like a hero without a story. Even damsels were sturdier." Claire, Brevity and a demonic messenger named Leto reluctantly leave the underworld, traveling via a phenomenon known as a "ghostlight," which allows them 24 hours out of Hell, in order to catch the hero. When they arrive planetside, they realize to their horror that the hero is already making his author fall in love with him. As Claire works to return him to his book, she encounters Ramiel, a fallen angel, who's been commissioned by the archangel Uriel to acquire something known as the Devil's Bible in exchange for permission to reenter Heaven. In the confrontation between Claire and Ramiel, Leto manages to grab a fragment of the Devil's Bible, and Claire and Brevity instantly realize how important this scrap of paper is. Heaven will stop at nothing to acquire the Devil's Bible, and war between the dominions is bound to happen, unless the Librarians can find the volume first.
Grabbing Hero--much to his author's woe--and acquiring a few more allies along the way, Claire finds herself leading a ragtag band as they race between realms, from Hell to Valhalla to Earth and back again, in a quest to beat the angels. Unfortunately for the team, they overstay their ghostlight limit, causing even more chaos as the hounds of Hell begin baying in pursuit.
Not only does Hackwith nimbly manage multiple storylines within the gorgeous, theatrical world of the Librarians, but she has also written characters with whom readers are sure to identify. Along with Claire, the determined guardian with memories she suppresses, we get to know Brevity, the happy-go-lucky muse who longs to please her demanding boss; Hero, who just wants to be the star of his own story; Leto, who lingers somewhere between his current and his past lives, struggling to reconcile the two; and Ramiel, who regrets the past and wishes to make amends.
Clever and full of sly, bookish humor, The Library of the Unwritten is a delightful paean to knowledge and its power. Readers will particularly enjoy a verbal duel in Valhalla, where Claire faces off with Bjorn the Bard, who has gone to his eternal rest after spending several centuries as the Librarian in the Middle Ages. Claire strikes first with "Cowards die many times before their deaths; the valiant never taste of death but once," and Bjorn returns scornfully, "Shakespeare.... A beginner's move." The duel moves on to Shelley, Nabokov, Atwood and Tolkien, with the words becoming sharper and spikier as each librarian strikes, eventually drawing blood.
Hackwith explores the bite and power of words both literally and metaphorically. She shrewdly pokes fun at a number of bookish tropes, and spins the very idea of right and wrong topsy-turvy, as angels persecute demons for trying to save a book. As Claire grumpily snaps after she realizes what's going on with the angels and demons battling over the Devil's Bible, "Demons, angels... politics ruins everything." Funny, insightful and wildly magical, The Library of the Unwritten is sure to charm many readers, even those who don't often venture into fantastical realms. --Jessica Howard
Ace Books, $16, paperback, 384p., 9781984806376
---
A.J. Hackwith: Hell, Seattle and Beyond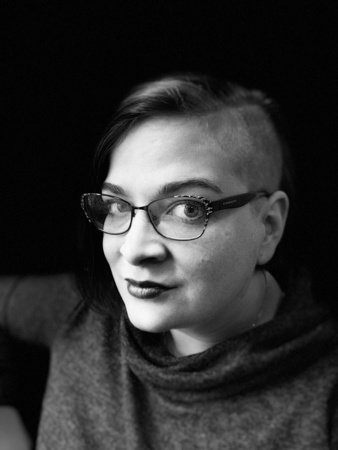 A.J. Hackwith is a queer writer of science fiction and fantasy living in Seattle. She has written two science fiction romances under the name Ada Harper. The Library of the Unwritten (out now from Ace, $16 paperback) is the first entry in her new fantasy series about stories that aren't finished. These books are kept in the Library of the Unwritten, which just happens to reside in Hell.
What were your initial inspirations for creating The Library of the Unwritten?
Ideas are a bit like ants. One day your kitchen is clean and spotless; the next, you turn on the lights and gosh, there they are. You most probably left all kinds of crumbs that caused them, but they seem to appear on their own.
I was caught in a tech career that had begun to wear on my soul, and I was feeling it when I started writing The Library of the Unwritten. Though I'd always been a writer, for the last decade most of my brain cells had gone to a graduate program, and then writing on the tech/nonfiction side in my day job. There's a lot of glamour in our industry about being the brilliant young talents that turn out novels at 20, and that can lead to the feeling that you've missed your chance. I might have brooded over the books that never got written quite a bit.
By that time, I had been carrying a library of unwritten books around with me for years--it was almost a relief to start writing a story about them.
Occasionally fictional characters escape from the Library and head to Earth to try to convince their authors to finish writing their stories. As an author yourself, do you have characters that you can imagine coming to plead with you?
I can't imagine many of my characters being so polite as to plead, rather than show up in the dark of night and rifle my pockets for prose. That is usually how my books get written, anyway--persistence, and ideas that won't leave me alone.
The ones I would feel the most guilt seeing are the characters from my earliest stories--well-loved but now deeply buried in the trunk. There was that deeply earnest urban fantasy I wrote in college, or the apocalyptic politics vampire half-a-book I attempted. They were shelved for a reason.
There are still ideas I love in there, and may mine for bits and pieces later. But if those characters showed up at my door? You know the sound you make when you get a bad sunburn? Yeah, that.
At one point, Claire, the Librarian, says, "Stories are, at the most basic level, how we make sense of the world." How does writing help you make sense of the world?
Writing is how I string together hard moments to reach the other side. Writing can be meditative. It is a way to parse down and simplify the world. You don't have to act on the enormity of the problem--just find the next word, next sentence.
Stories, however, stories are how we chain together the whole package deal. If writing is the beads--gemstones, pearls, sometimes just mostly polished turds--then stories are the continuous thread we string them on.
We're storytelling creatures. I think, in some ways, evolution took a look at us, realized we were grumpy, hairless apes with absolutely no skill for listening to survival instincts, and decided to give us stories instead. Stories keep us alive. Want something to be remembered, to protect your children when you're not there? Wrap it in a story.
It doesn't matter if it's fiction. Even stories with no overt "lesson" teach us something. Stories are truer than true. There's a quote from Neil Gaiman's Coraline: "Fairy tales are more than true: not because they tell us that dragons exist, but because they tell us that dragons can be beaten." We absorb that, and it makes the next dragon a little more survivable.
One of the most handy tools for survival, to me, is a narrative sense of self. Being able to place yourself in relation to a story is one way of reminding yourself that the story isn't over yet. It has its dangers--thinking your current relationship is Act One of a quirky romance when it is actually Act Three of a cautionary tale is a mistake we've all made--but stories, stories keep us going.
The characters in the Library of the Unwritten visit Hell, Seattle, Heaven, Valhalla and Malta, among other locations. If you could pick one fictional realm to visit yourself, which would you choose?
Oh, what a choice. Am I limiting myself only to realms that exist in my book's world? If so, I think I'm going to pick one that actually readers don't see until book two: the Dust wing. It is the wing of the Library that contains books and stories which were written (thus not in the Unwritten wing) and shared with the world--but then lost to time via any number of circumstances. (War and dogma are popular historical culprits.) There's a shared sense of magic in getting to read something other people loved and lost. I want to read the works of marginalized voices that were erased, or never amplified in the first place. Not just the lost works of Sappho--but the thousands of other women of her time that we don't have records for.
I'd only stay for a visit, mind you. Time in the Dust wing makes the Unwritten wing look like afternoon tea. Being unwritten might turn a story restless, but being forgotten can turn a story into something else entirely.
Can you give us a glimpse into your writing process?
Every idea starts as a prolonged daydream for me. When I think I've got the big bits in my head, I shape up a rough outline. On the scale of plotter versus pantser, I lean heavily on the plotting side. I usually start with a general idea and some big "cinematic" scenes in my head, then work on filling in the connective bits of plot and scenes between them. That usually produces an initial list of scenes/chapters for me to start drafting, but I also discover more necessary bits as I go. Outlines, like any plans, do not survive contact with the enemy.
Any sneak peeks as to what's next?
I just turned in a revision on the sequel to The Library of the Unwritten, and I'm starting to draft the third and final book in the series. It's a weird sensation trying to write a satisfying ending for a bunch of characters readers haven't met yet!
This trilogy certainly isn't the only one in my own personal unwritten library, however. There are projects-in-waiting that I am right now internally referring to as "Shrinepunk-heist book" and "Map! Magic book." I hope readers will enjoy the journey of The Library of the Unwritten enough to join me on the next one. --Jessica Howard
---
Shelf vetted, publisher supported.

Book Reviews
Fiction
Random House, $27, hardcover, 304p., 9780812996548
Mystery & Thriller
Mulholland Books, $27, hardcover, 384p., 9780316485883
Morrow, $25.99, hardcover, 384p., 9780062271662
Science Fiction & Fantasy

Tor, $27.99, hardcover, 352p., 9781250306036
Biography & Memoir
Grand Central, $28, hardcover, 256p., 9781538732403
Harper, $35, hardcover, 736p., 9780062427649
History
Little, Brown, $29, hardcover, 400p., 9780316439152
Psychology & Self-Help
Apollo, $22.99, hardcover, 256p., 9781948062466
Humor

Doubleday Canada, $24, hardcover, 304p., 9780385690041
Gallery Books, $28, hardcover, 272p., 9781982130855
Children's & Young Adult

HarperCollins, $17.99, hardcover, 48p., ages 4-7, 9780062680075
Caitlyn Dlouhy/Simon & Schuster, $17.99, hardcover, 208p., ages 10-14, 9781481438285
Holt, $18.99, hardcover, 208p., ages 10-up, 9781627795319