From the Shelf
LGBT Pride Month: Books for Kids & Teens
June is LGBT Pride Month, and there are lots of new, wonderful works by and about GLBTQIAP+ individuals for young readers. Here are only three of the many edifying, entertaining and/or affecting books for kids and teens with a GLBTQIAP+ focus.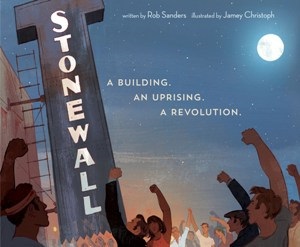 Rob Sanders chooses an ingenious perspective to tell the Stonewall story in Stonewall: A Building. An Uprising. A Revolution (illus. by Jamey Christoph, Random House, $17.99): the buildings, acting together as plural narrator, tell their own story. This allows for the inviting, inclusive use of "our" and "we" throughout, while their enduring existence becomes an emphatic statement about permanence. Backmatter includes supplemental history, photographs and an interview with Uprising participant Martin Boyce, adding further validity to this nonfiction picture book for readers ages 5-8.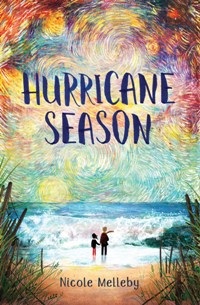 Nicole Melleby's debut middle-grade novel, Hurricane Season (Algonquin, $16.95), is a delicate storm. Fig's dad was once a famous pianist and composer; now, though, he lives in extremes, buzzing with frantic energy or barely able to get out of bed, leaving Fig to fend for herself. When his erratic behavior leads Fig's teacher to call the state child protection agency, Fig is terrified--what if they "take him away from her?"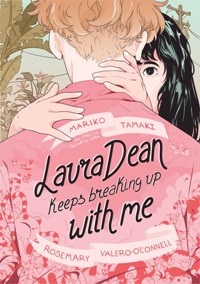 Laura Dean has broken up with Freddy Riley three times. Freddy can tell that her "friends are struggling to muster sympathy for [her] increasingly ridiculous situation," so she writes to an advice columnist. The e-mails work as the graphic novel's exposition while giving readers an idea of how Freddy perceives the world. Laura Dean Keeps Breaking Up with Me (First Second/Macmillan, $24.99) is almost too real. Mariko Tamaki and illustrator Rosemary Valero-O'Connell get the ache, desire and humiliation of being in a relationship that has moved past love into compulsion, creating an uncomfortable but very true read.

In this Issue...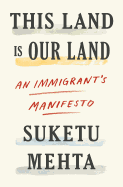 An account of immigration and migration across the world explores why people migrate, why they are feared and what can be done to change the narratives around immigration.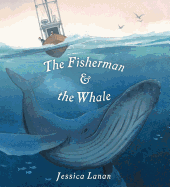 This wordless picture book, with its breathtaking paintings of the sea, does a splendid job of helping young readers realize that our planet must be shared.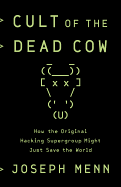 This account of one of the world's greatest hacking groups reveals the new frontiers of cyber security and geopolitics.
Review by Subjects:
Fiction ⋅ Science Fiction & Fantasy ⋅ Romance ⋅ History ⋅ Current Events & Issues ⋅ Political Science ⋅ Social Science ⋅ Children's & Young Adult

Upcoming Events
06/17/2019 - 7:00PM
The Sequel to the In The Floyd Archives Comic, a Humor Book Talk & Signing Sarah Boxer is a cartoonist, a contributing writer for The Atlantic, and a critic who writes for The New York Review of Books, The L.A. Review of Books, The New York Times Book Review, and more. Boxer published her first cartoon in a local Colorado newspaper at age 12. She will discuss and sign Mother May I? ($17.95 IP Books), the sequel to the comic In the Floyd Archives. Mother May I?, a comic...
Sue Hinkin & Mark Stevens for Gary Reilly
06/17/2019 - 7:00PM
Fiction Book Talks & Signings Mark Stevens is currently president of Rocky Mountain Mystery Writers of America and hosts a regular podcast, The Rocky Mountain Writer, for Rocky Mountain Fiction Writers. He will present The Legend of Carl Draco ($14.95 Running Meter Press) for Gary Reilly. This book tells the story of a quietly fearless young man whose existence is consumed in ruthlessly dispatching nameless enemies who dog his every move. He doesn't know who these men are, but...
06/17/2019 - 7:00PM
Forty Seasons of Mountain Living, a Memoir Book Talk & Signing Karen Auvinen is a poet, mountain woman, lifelong westerner, writer, and the author of the memoir Rough Beauty: Forty Seasons of Mountain Living. Auvinen will discuss and sign Rough Beauty: Forty Seasons of Mountain Living ($17.00 Scribner). Determined to live an independent life on her own terms, Auvinen flees to a primitive cabin in the Rockies to live in solitude as a writer and to embrace all the...
Booktropolis with Connie Shoemaker & Nisren
06/18/2019 - 7:00PM
"Wonderfully written, full of humanity and heartfelt, a potent antidote to the rising nativism that now engulfs America." -- Helen Thorpe, award-winning author of The Newcomers: Finding Refuge, Friendship and Hope in an American Classroom Join the conversation with Connie Shoemaker, author of Taste the Sweetness Later: Two Muslim Women in America, and Nisren, one of the women featured in the book. Taste the Sweetness Later is the story of Two Muslim women from countries...
Nancy Atherton - Aunt Dimity and the Heart of Gold
06/18/2019 - 7:00PM
An Aunt Dimity Mystery, a Fiction Book Talk & Signing Nancy Atherton is the bestselling, local author of twenty-four Aunt Dimity Mysteries. She will discuss and sign Aunt Dimity and the Heart of Gold ($26.00 Viking), in which a dreary Christmas leads to hidden treasure and new friendships. During Emma's annual Christmas bash, a car appears in the driveway and slides off the slick pavement into a ditch. Tilly, the scatterbrained driver, is unhurt and...
06/19/2019 - 7:00PM
The Vegetarian meets Heathers, a Fiction Book Talk & Signing Mona Awad is the author of 13 Ways of Looking at a Fat Girl, which won the Colorado Book Award and an Honorable Mention from the Arab American Book Awards. She will discuss and sign Bunny ($26.00 Viking), a darkly funny, seductively strange novel about a lonely graduate student drawn into a clique of rich girls who seem to move and speak as one. Samantha is an outsider in her small...
06/19/2019 - 7:00PM
The New Space Race, a Science Book Talk & Signing Leonard David has been reporting on space science and exploration for more than 50 years. His writing has appeared in the Financial Times, Foreign Policy, Private Air, Sky and Telescope, Astronomy, and Aerospace America. He has been a consultant to NASA and other government agencies. David will discuss and sign Moon Rush: The New Space Race ($26.00 National Geographic). In...
Scott Jeffrey Miller - Management Mess to Leadership Success
06/19/2019 - 7:00PM
30 Challenges to Become the Leader You Would Follow, a Business Book Talk & Signing Author Scott Jeffrey Miller will discuss and sign Management Mess to Leadership Success: 30 Challenges to Become the Leader You Would Follow ($24.99 Franklin Covey). In this book, you'll find 30 leadership challenges, honed by Franklin Covey through years of research that illustrate how to rise when you fall and how to survive and even thrive as an unfiltered leader. ...
Mark Jackson with Mandy Connell & Ross Kaminsky - Greed. Survival. Redemption.
06/20/2019 - 7:00PM
How Dying in Prison Saved My Life, a Memoir Book Talk & Signing Author Mark Jackson will discuss and sign Greed. Survival. Redemption.: How Dying in Prison Saved My Life ($19.95 Walden Press). Written behind prison walls, Jackson takes us through his story from a greedy stock market trader making millions of dollars operating a Ponzi scheme to surviving Colorado's most notorious and violent prisons. Jackson memorialized his prison experiences by writing in a...
B.A. Shapiro - The Collector's Apprentice
06/20/2019 - 7:00PM
Art Fraud, Theft, Scandal, Murder, & Revenge, a Historical Fiction Book Talk & Signing B. A. Shapiro is the New York Times bestselling author of The Muralist and the award-winning The Art Forger. Shapiro will discuss and sign The Collector's Apprentice ($15.95 Algonquin Books), a historical art thriller about a woman determined to prove her innocence and recover what was stolen from her family. Accused of helping her fiancé steal her...
Ebony Flowers with Julia Torres - Hot Comb
06/20/2019 - 7:00PM
A Collection of Stories Offering a Glimpse Into the Lives of Black Women, a Graphic Novel Book Talk & Signing Ebony Flowers, award-winning cartoonist and ethnographer, will discuss and sign her debut graphic novel Hot Comb ($22.95 Drawn and Quarterly), which offers a poignant glimpse into black women's lives and coming-of-age stories as seen across a crowded, ammonia-scented hair salon while ladies gossip and bond over the burn. Throughout Hot Comb,...
Book Candy
The Return of Merriam Webster's Challenging Vocabulary Quiz

Great Reads
Rediscover: Taking Woodstock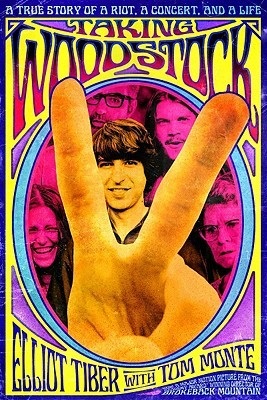 On August 15-18, 1969, 400,000 people descended on Max Yasgur's 600-acre dairy farm in Bethel, N.Y. (43 miles southwest of the town of Woodstock) for what was billed as "An Aquarian Exposition: 3 Days of Peace & Music." Thirty-two performers took the stage that weekend, including Jimi Hendrix, Jefferson Airplane, the Grateful Dead, the Who, Creedence Clearwater Revival, Janis Joplin, Sly and the Family Stone, the Band and Crosby, Stills, Nash & Young. The event became a major component of '60s counterculture, music history and pop culture in general.

In 1969, Elliot Tiber was a young gay man who split his time between New York City and his parents' motel in Bethel. After witnessing the Stonewall riots, Tiber heard that the forthcoming Woodstock festival had been kicked out of Walkill, N.Y., and needed a new venue. He got in touch with the organizers and offered his parents' 15-acre property. When that proved inadequate, he introduced them to Yasgur and the rest is history. Taking Woodstock: A True Story of a Riot, a Concert and a Life, co-written with Tom Monte, gives a biography of Tiber and recounts how the family motel became the logistical epicenter of a once-in-a-generation event. In 2009, Ang Lee directed a comedy-drama adaptation of Taking Woodstock starring Demetri Martin as Tiber. Taking Woodstock is available from Square One ($15.95, 9780757003332). --Tobias Mutter
The Writer's Life
Joanna Shupe: Secrets and Romance in New York City's Gilded Age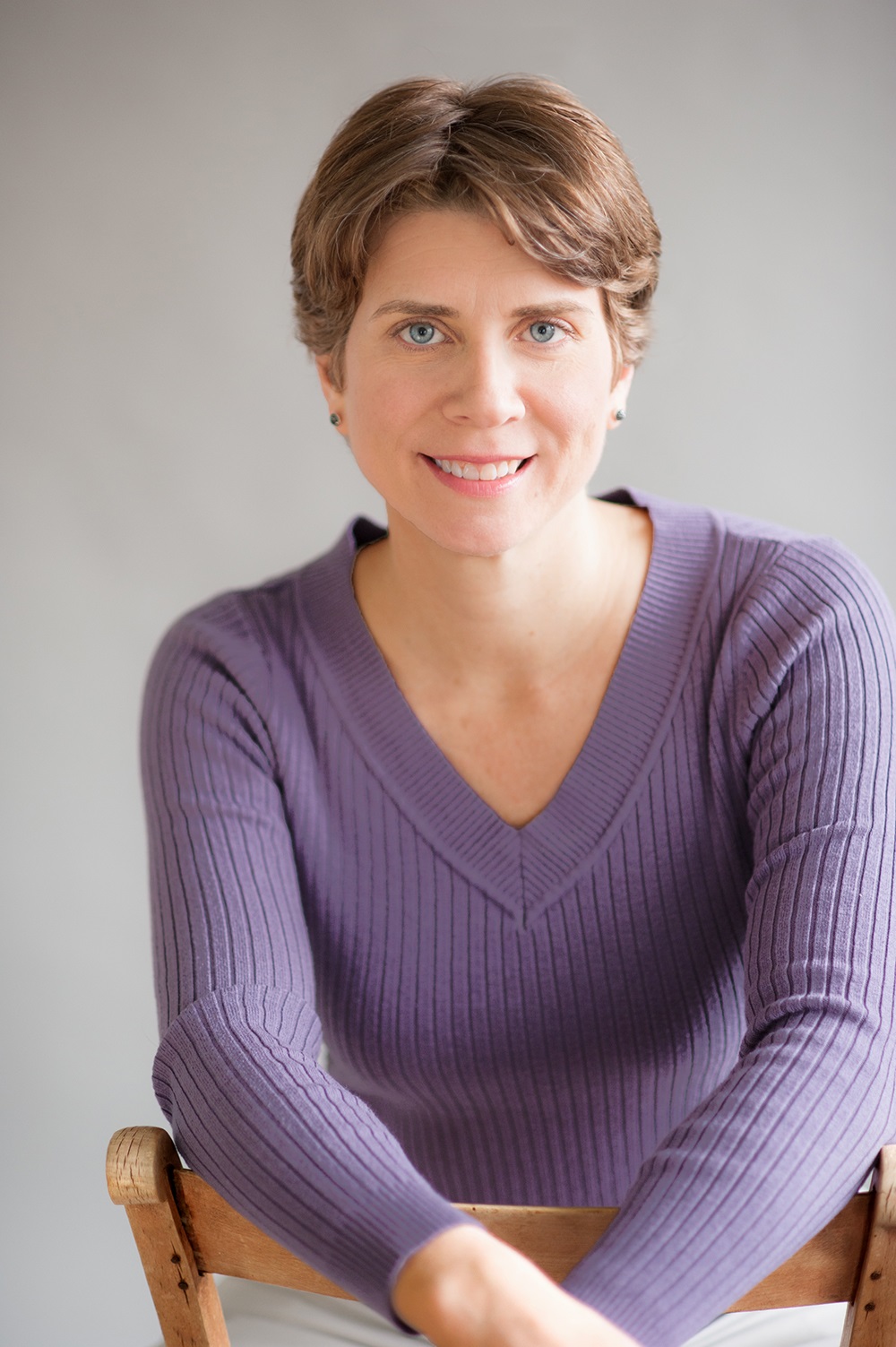 photo: Kathryn Huang Photography
Historical romance author Joanna Shupe has received the Romance Writers of America's coveted Golden Heart Award, and her novels have appeared on multiple bestseller lists. In the start to a new series, The Rogue of Fifth Avenue (reviewed below), society heiress Mamie Green longs for a more meaningful existence and befriends tenement families in 1890s New York City. When her father's attorney, Jack Tripp, attempts to stop her, life quickly becomes very complicated for both of them. Shupe lives in New Jersey with her family.
Tell us about how you research and what led you to set this and earlier works in 1890s New York City.
I've been obsessed with the Gilded Age since I read Edith Wharton's The Age of Innocence as a teenager, and soon started visiting New York City every chance I got. After college, I moved to Chicago (another great Gilded Age city) and then to New York a few years later. I've stayed in the area ever since. Luckily, I get to take lots of research trips into the city.
New York City was such a fascinating place in the late 19th century. It was the first stop for millions of people as they arrived from Europe, including my Dad's grandparents. On the other end was the old guard of high society, with its rigid rules and social hierarchy, along with the captains of industry who were transforming America's banking and transportation. So much of what we are as a country today comes from the Gilded Age, and New York City was really the epicenter of finance and invention. It's all of these different extremes that make storytelling in those years so interesting.
The contrast between the wealthy families of Fifth Avenue and the grindingly poor in the city lend depth to the novel. Did you base your characters' situations on actual people from the era?
Not specific people, no. But the Tenement Museum on the Lower East Side of New York is one of my favorite places. The restored tenement apartments give a detailed glimpse of what it would have been like to live there at the turn of the 20th century. Jacob Riis's How the Other Half Lives is a book I've often referenced for inspiration as well. He was a photographer who chronicled the city's struggling neighborhoods in 1890. I also read criminal court transcripts from that era, which gave me a good idea of the types of cases that were tried.
Mamie's views on women's rights are certain to resonate with today's readers. Did you set out to write a novel about contemporary issues in an historical setting or was this a natural evolution for your characters?
Women were a lot more progressive in history than we give them credit for. Domestic violence, substance abuse and the rights of women were very much topics of the day in the late 19th century. It's heartening to see how far we've come in some areas, but sad how little we've moved the needle in others.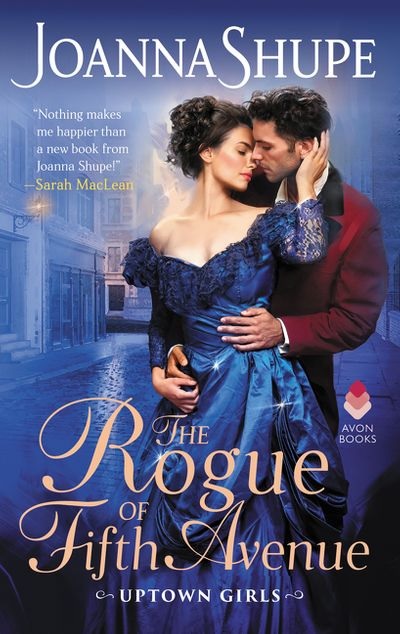 Your heroine's sisters are so intriguing. Might we see future books featuring them?
Yes! Florence is getting her own story next in The Prince of Broadway. That book takes place concurrently with Mamie and Frank's story. Justine will be the third story, tentatively titled The King of Manhattan, which unfolds a few years later.
What's your writing process like?
I sit and figure out the major arc of the story--or the tent poles, as I call them--before I start writing. But I don't write a detailed synopsis or outline first. My brain just doesn't work that way. I'm much better figuring it out through my fingertips as I type out the story.
What drew you to write romance novels?
I grew up reading mysteries, then discovered my grandmother's romance novels around 12. I was hooked after my first Johanna Lindsey novel. I always loved writing and got a journalism degree in college. When I graduated, my older sister dared me to write a romance and I absolutely loved the process.
Can you tell us about your next project?
The next book in the Uptown Girls series is The Prince of Broadway, featuring Florence Greene and Clayton Madden, the owner of the poshest casino in Manhattan. Florence wants to open a casino just for women and goes to Clay for lessons on how to operate a casino. Clay sees Florence as a way to get revenge against her father. He's not prepared for how Florence gets under his skin and she upends his carefully constructed world of vice. There's plenty of gambling, police corruption and sexy times in the story. --Lois Faye Dyer, writer and reviewer
Book Reviews
Fiction
Text Publishing, $26.99, hardcover, 386p., 9781925773811
Berkley, $16, paperback, 368p., 9780399583131
Knopf, $25.95, hardcover, 288p., 9780525521891
Science Fiction & Fantasy
Morrow, $35, hardcover, 896p., 9780062458711
Romance
Avon, $7.99, mass market paperbound, 400p., 9780062906816
History
Twelve, $29, hardcover, 384p., 9781455566679
Basic Books, $26, hardcover, 240p., 9781541673588
Current Events & Issues

PublicAffairs, $28, hardcover, 272p., 9781541762381
Political Science

Farrar, Straus and Giroux, $27, hardcover, 320p., 9780374276027
Social Science
Scribe, $18, paperback, 304p., 9781947534582
Children's & Young Adult

Simon & Schuster, $17.99, hardcover, 48p., ages 4-8, 9781534415744
Candlewick, $15.99, hardcover, 32p., ages 2-5, 9780763678289
Disney-Hyperion, $17.99, hardcover, 336p., ages 12-up, 9781368039703