From the Shelf
Polar Fever
Before space exploration and the moon landing captivated millions, earthbound explorers became famous by journeying to the coldest places on earth. The body of polar literature is vast, but a few recent books have captured the drama--and horror--of these life-and-death journeys.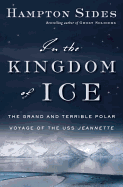 Some of the most lasting and eerie images of polar expeditions are those of ships caught in the ice. In the Kingdom of Ice (Anchor, $17) recounts the plight of the USS Jeanette, which was stuck in the ice for nearly two years after failing to penetrate to a mythical "Open Polar Sea" in the late 19th century. When the ship finally sank off the coast of Siberia, the surviving crew underwent further harrowing trials before only a lucky few were finally rescued.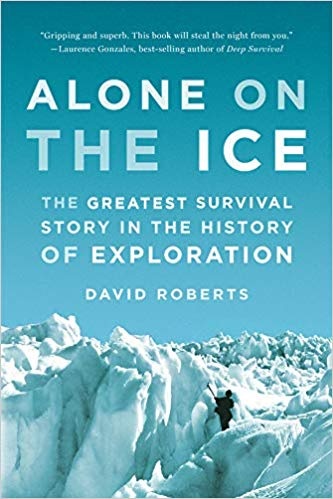 One of the more grimly fascinating aspects of polar exploration is the thin line between success and catastrophe. Alone on the Ice (W.W. Norton, $16.95) is a more southerly illustration of that fact, telling the story of an expedition leader named Douglas Mawson, who in 1913 plunged through a snow bridge into an Antarctic chasm. His eventual survival was as miraculous as it was gruesome, rendering him unrecognizable to fellow team members.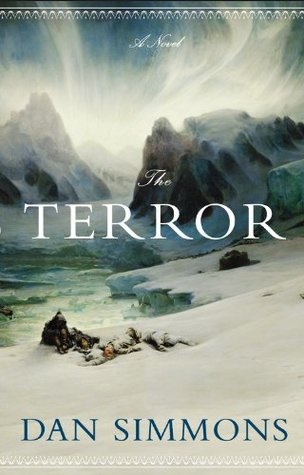 Dan Simmons cleverly mixes real and supernatural horror in his novel The Terror (Back Bay, $18.99). Later adapted into an equally powerful television series, The Terror provides a fictional explanation for a real-life expedition's famous disappearance in the Arctic, adding a monstrous creature to Captain Franklin and crew's many worries. These fictional and nonfictional narratives capture how quickly the promise of the poles could curdle into terrible misfortune.
In this Issue...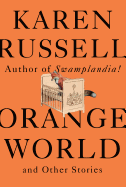 Karen Russell's Orange World offers a collection of magical realist short stories that will fascinate and captivate fans of Aimee Bender, Angela Carter and Margaret Atwood.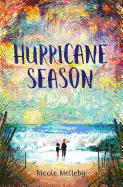 Nicole Melleby's middle-grade debut features sixth-grader Fig, who discovers the world of art through trying to connect with her troubled father.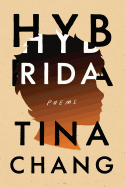 Tina Chang's haunting poems explore motherhood, inheritance and fearing for the safety of one's children in a dangerous and predatory world.
Review by Subjects:
Fiction ⋅ Mystery & Thriller ⋅ Biography & Memoir ⋅ Social Science ⋅ House & Home ⋅ Poetry ⋅ Children's & Young Adult

Upcoming Events
Maureen Johnson - The Hand on the Wall
01/23/2020 - 7:00PM
Truly Devious #3, Young Adult Book Talk & Signing Maureen Johnson is the bestselling author of several novels, including 13 Little Blue Envelopes and the Truly Devious series. Johnson will discuss and sign The Hand on the Wall (Truly Devious #3) ($18.99 Katherine Tegen Books), the witty and pulse-pounding conclusion to the Truly Devious series as Stevie Bell solves the mystery that has haunted Ellingham Academy for over 75 years. Ellingham...
Scott Ortman - Painted Reflections
01/24/2020 - 7:00PM
Isomeric Design in Ancestral Pueblo Pottery, an Art Book Talk & Signing Scott Ortman, author and contributor, will discuss and sign Painted Reflections : Isomeric Design in Ancestral Pueblo Pottery ($37.50 Museum of New Mexico Press). This book examines design in Ancestral Pueblo pottery from various museum collections in the Southwest. The concept of isomeric design is based on an analogy with isomers in chemistry, which refers to compounds that are chemically...
Book Candy
Best Cities for Book Lovers to Visit

Great Reads
Rediscover: Herman Wouk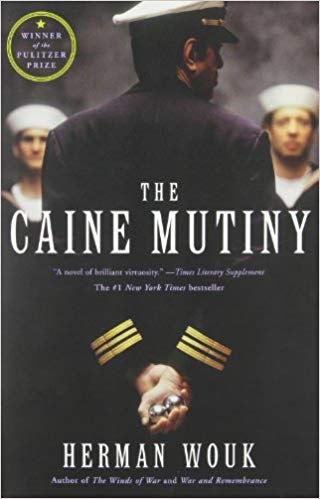 Historical fiction author Herman Wouk died last week at age 103. He is best known for The Caine Mutiny (1951) and the two-part World War II epic The Winds of War (1971) and War and Remembrance (1978). Wouk's first novel, Aurora Dawn, was published in 1947 and his memoir, Sailor and Fiddler: Reflections of a 100-Year-old Author, was released in 2016, the year he turned 100. The Caine Mutiny was based partly on Wouk's own experiences as a sailor in the Pacific Theater of World War II. It sold more than three million copies in the U.S., won the Pulitzer Prize for fiction in 1952 and was adapted into a movie in 1954 starring Humphrey Bogart as Philip Francis Queeg, the incompetent leader of a destroyer relieved of command by disgruntled officers. Wouk also adapted the courtroom sections of the novel into a hit Broadway play, The Caine Mutiny Court-Martial, which opened the same year as the film. The Winds of War and War and Remembrance were adapted into successful television miniseries in the 1980s. Marjorie Morningstar, about a young Jewish woman who dreams of becoming an actress, was made into a 1958 movie starring Natalie Wood and Gene Kelly.

In 1995, the Library of Congress honored Wouk's 80th birthday with a symposium featuring David McCullough, Robert Caro and Daniel Boorstin, among others. Wouk received the first ever Library of Congress Award for Lifetime Achievement in the Writing of Fiction in 2008. His longevity inspired Stephen King to title one story "Herman Wouk Is Still Alive."

The Writer's Life
Reading with... Juliet Escoria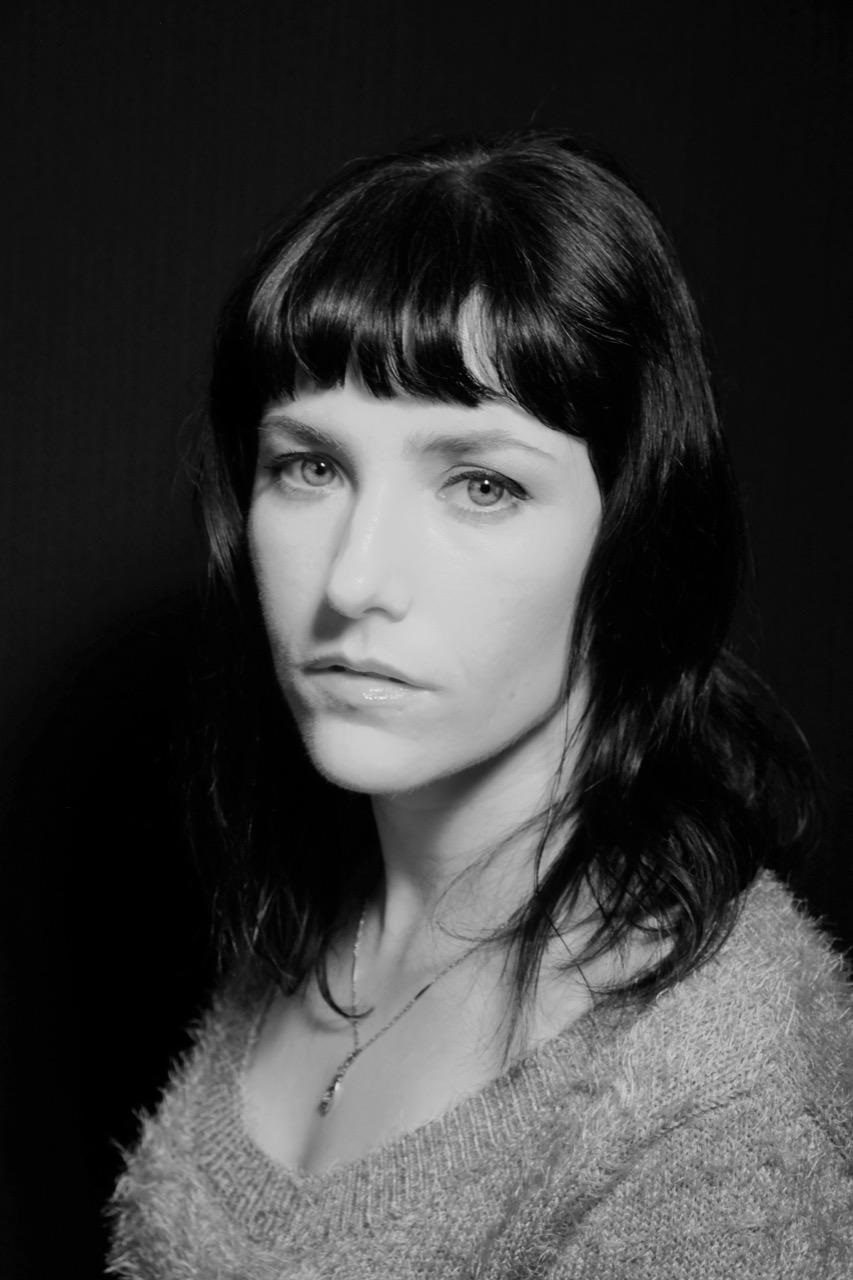 photo: Saja Montague
Juliet Escoria is the author of the poetry collection Witch Hunt and the story collection Black Cloud. She lives in West Virginia with her husband, the writer Scott McClanahan. Her new novel, Juliet the Maniac, was just published by Melville House.
On your nightstand now:
The Bible and The Kingdom by Emmanuel Carrère.
I was raised without religion. Last year, I decided I wanted to read the Bible because it seemed negligent to be a writer and an English teacher and to not have read what is possibly the most influential book of all time. I am following a year-long Bible reading plan with some friends. Because I am incapable of having a normal degree of interest in things, I also decided that I needed "supplemental" biblical-themed readings, hence the Carrère book. It's fu*king great.
Favorite book when you were a child:
The Dangerous Angels series by Francesca Lia Block. Witch Baby is my idol.
Your top five authors:
So many ways to answer this question. I'll go with the canned answer that helps explain my own work:
Mary Gaitskill
Denis Johnson
Lucia Berlin
Sylvia Plath
Joan Didion
Book you've faked reading:
Maybe this is one of the positive things about getting your GED? I don't feel the need to do this because I can always blame it on the gaps in my education instead.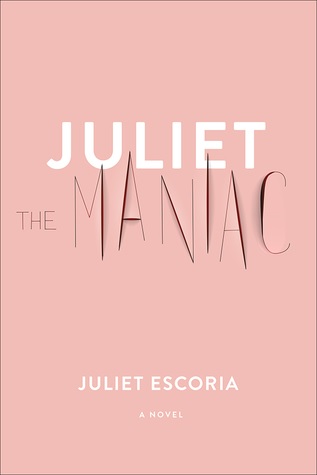 Book you're an evangelist for:
The Sarah Book by Scott McClanahan
Person/A by Elizabeth Ellen
Cherry by Nico Walker
Liveblog by Megan Boyle
Bipolar Cowboy by Noah Cicero
All of these books are completely uncompromising in portraying emotional truth, which should be the highest goal of literature (or art in general).
Book you've bought for the cover:
Young God by Katherine Faw Morris. The book is just as good as the cover.
Book you hid from your parents:
I stole a water-themed erotica anthology from Barnes & Noble that was printed on waterproof paper so you could take it in the bathtub. That book lived under my bed for years.
Books that changed your life:
I read Cruddy by Lynda Barry, Geek Love by Katherine Dunn and The Heart Is Deceitful Above All Things by JT LeRoy around the same time--I was maybe 18--and it made me really want to write weird, beautiful, troublesome fiction.
Favorite line from a book:
"...and the dogs licked up his blood while the harlots bathed" --I Kings 22:38
Five books you'll never part with:
Signed galley copy of Hill William by Scott McClanahan (my husband--he gave it to me before we were even dating).
Rock Dreams by Nik Cohn, which is out of print and was given to me by my beloved dead uncle.
I'll leave it at that. All the others are replaceable.
Book you most want to read again for the first time:
My Ántonia by Willa Cather. That was the dream reading experience--I laughed, I cried, I envied the beauty of the writing, I couldn't put it down.
Other 2019 books that you're excited about:
Sugar Run by Mesha Maren
Essays & Fictions by Brad Phillips
The New Me by Halle Butler
Biloxi by Mary Miller
Meander Belt by M. Randal O'Wain
The Book of X by Sarah Rose Etter
Teenager by Bud Smith
Hard Mouth by Amanda Goldblatt
Book Reviews
Fiction

Knopf , $25.95, hardcover, 288p., 9780525656135
Coffee House Press, $16.95, paperback, 152p., 9781566895460
Mystery & Thriller
Little, Brown, $28, hardcover, 400p., 9780316294003
Graydon House, $26.99, hardcover, 368p., 9781525835148
Biography & Memoir
Morrow, $27.99, hardcover, 352p., 9780062846815
Atria, $24, hardcover, 208p., 9781501196867
Knopf, $26.95, hardcover, 336p., 9781101947869
Social Science
Da Capo Lifelong, $28, hardcover, 272p., 9780738220161
House & Home
Algonquin, $24.95, hardcover, 256p., 9781616208363
Poetry

Norton, $26.95, hardcover, 144p., 9781324002482
Children's & Young Adult

Algonquin, $16.95, hardcover, 288p., ages 9-12, 9781616209063
Roaring Brook, $24.99, hardcover, 128p., ages 10-14, 9781596434776

Hunter Killer:
A Pike Logan Novel
by Brad Taylor
isbn:

9780062886026


William Morrow
January 7, 2020



an exclusive interview with
bestselling author Brad Taylor

In HUNTER KILLER, Pike Logan is headed to a very dangerous part of the world called the Triple Frontier—the three-way border region where Argentina, Brazil, and Paraguay meet. The Taskforce books are certainly character driven but, how important is setting to your novels?
"I'm a reader first, and one of the reasons I read is to escape my world and enter another one. Because of that, I try to capture the settings in my novels away from what the usual reader knows. Give them a bit of an escape, as it were. Every culture is different, and every country is different, and exploring that on the page is something I strive to do. To that end, if I can get there, I most certainly do. Sometimes that's not possible, of course. For instance, I didn't travel to North Korea or Syria for portions of Daughter of War, but I did travel everywhere else in the novel."

ALSO FEATURED ON THE
the big THRILL…
| | | | | |
| --- | --- | --- | --- | --- |
| | | | | |
GOOD GIRLS LIE by J. T. ELLISON: In GOOD GIRLS LIE, bestselling author J. T. Ellison takes readers down the hallowed halls of The Goode School and shows us that even the privileged aren't safe from expert liars. Not everything is as it seems. Find out more here.
BOXING THE OCTOPUS by TIM MALEENY: Real life can get in the way of writing—and for author Tim Maleeny, "real life" created an almost 11-year gap between his last Cape Weathers novel, Greasing the Piñata, and his latest series installment, BOXING THE OCTOPUS. Read more at The Big Thrill.
LET JUSTICE DESCEND by LISA BLACK: Three days before a key election, US Senator Diane Cragin is electrocuted on her own doorstep—a shocking twist in an already brutal political race. More on Lisa Black's LET JUSTICE DESCEND in this The Big Thrill author interview. Find out more here.
DEEP STATE by CHRIS HAUTY: Chris Hauty's debut thriller, DEEP STATE, takes readers on an unnerving ride through a plot to overthrow the government and the fight to protect American democracy. Visit The Big Thrill for more.
THE LAST SISTER by KENDRA ELLIOT: Until Kendra Elliot immersed herself in Diana Gabaldon's work, she really didn't see herself as a writer. But after reading Gabaldon's books over and over she noticed how satisfied she felt—and that ignited her career. THE LAST SISTER is her 16th novel. Read more here.