From the Shelf
My Cats Told Me to Write This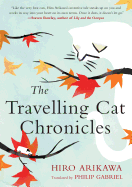 "Sometimes, I get the feeling he can understand what people are saying. He's pretty bright," Satoru tells a friend in Hiro Arikawa's The Travelling Cat Chronicles (translated by Philip Gabriel; Berkley). Nana, the feline narrator, has his own opinion: "Humans who think we don't understand them are the stupid ones."
My cats told me to write this: The Travelling Cat Chronicles is a wonderful tale that rings true with their own experiences. Actually, they didn't have to say anything. I'd read portions of the book aloud to my wife and they overheard. I sensed their rave review.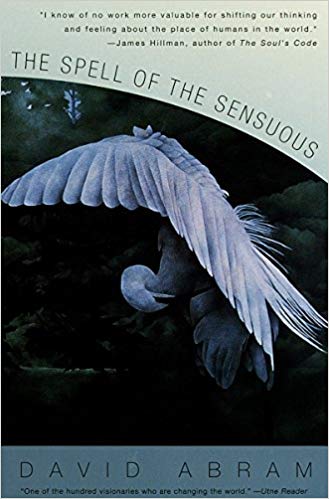 The possibility for humans and animals to communicate, with or without a mutual language skill set, has long fascinated us. In one of my favorite books, The Spell of the Sensuous: Perception and Language in a More-Than-Human World (Vintage), there's a scene in which author, cultural ecologist, philosopher and sleight-of-hand magician David Abram is rolling a coin over his knuckles--a magician's exercise--on a cliff's edge in Nepal. He notices a magnificent condor responding as the sun flashes against the coin. The condor approaches closer and closer and... another sort of communication.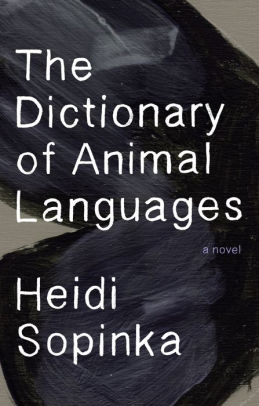 "Fairy tales and nursery lore are crammed with creatures," Heidi Sopinka writes in her intricate and mind-bending novel The Dictionary of Animal Languages (Scribe US). "Coded reminders that we once knew animals to be on the same footing as us."
And Lindsay Stern's novel The Study of Animal Languages (Viking) shows us how even the most basic communications between humans have their own impenetrable layers of complexity.
Peter Wohlleben observes in The Secret Wisdom of Nature (translated by Jane Billinghurst; Greystone Books) that he wants to "communicate one thing above all: the joy our fellow creatures and their secrets can bring us."
Is there any hope for communication? My cats would say yes, there is. At least that's what I hear. --Robert Gray, contributing editor
In this Issue...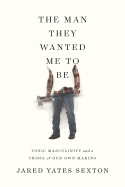 A reporter who covered the 2016 presidential race turns his eye to the people he grew up with: angry white males.

In S.K. Ali's YA novel, two Muslim teens struggle to control what can't easily be controlled, wanting to right the wrongs of the world while being true to their deepest selves.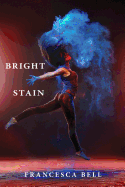 In this stunning debut poetry collection, Francesca Bell touches upon taboo subjects.
Review by Subjects:
Fiction ⋅ Science Fiction & Fantasy ⋅ Biography & Memoir ⋅ History ⋅ Social Science ⋅ Parenting & Family ⋅ Performing Arts ⋅ Poetry ⋅ Children's & Young Adult

Upcoming Events
Maureen Johnson - The Hand on the Wall
01/23/2020 - 7:00PM
Truly Devious #3, Young Adult Book Talk & Signing Maureen Johnson is the bestselling author of several novels, including 13 Little Blue Envelopes and the Truly Devious series. Johnson will discuss and sign The Hand on the Wall (Truly Devious #3) ($18.99 Katherine Tegen Books), the witty and pulse-pounding conclusion to the Truly Devious series as Stevie Bell solves the mystery that has haunted Ellingham Academy for over 75 years. Ellingham...
Scott Ortman - Painted Reflections
01/24/2020 - 7:00PM
Isomeric Design in Ancestral Pueblo Pottery, an Art Book Talk & Signing Scott Ortman, author and contributor, will discuss and sign Painted Reflections : Isomeric Design in Ancestral Pueblo Pottery ($37.50 Museum of New Mexico Press). This book examines design in Ancestral Pueblo pottery from various museum collections in the Southwest. The concept of isomeric design is based on an analogy with isomers in chemistry, which refers to compounds that are chemically...
Book Candy
15 'Pop Culture Bookshops'

Michele R. Wells: Appealing to Kids Who Love Super Heroes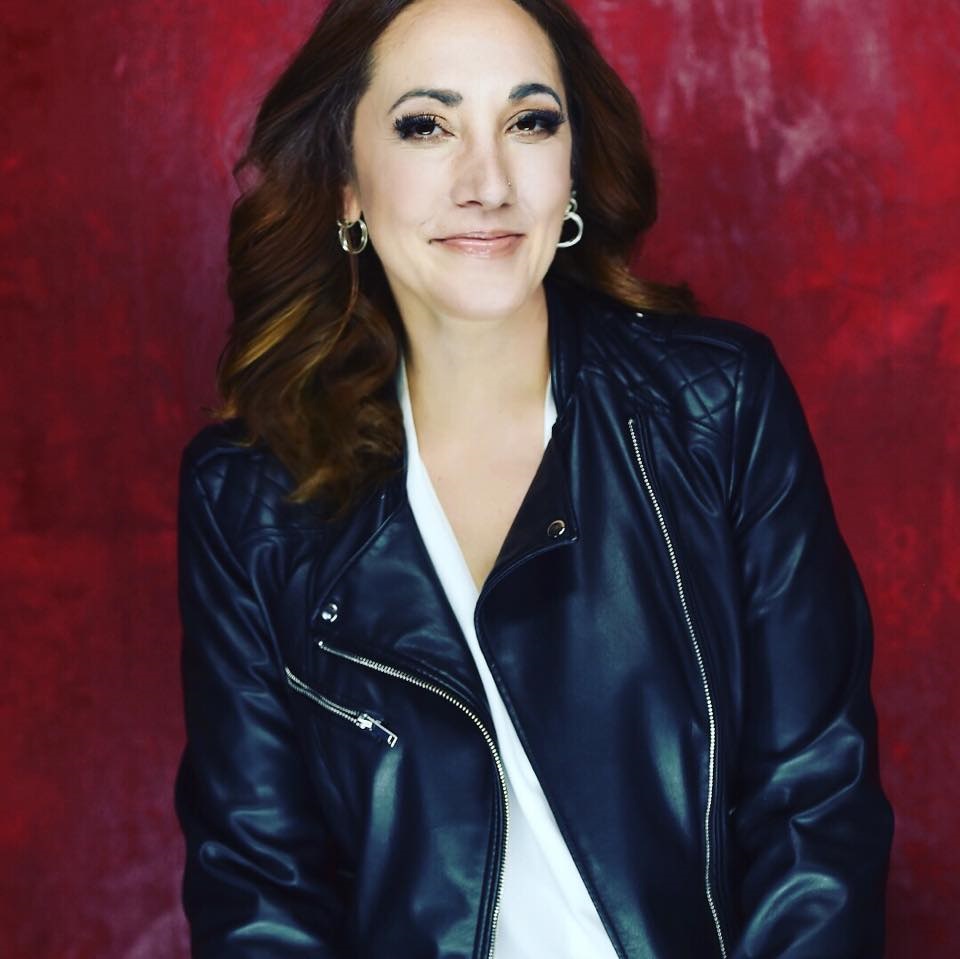 photo: Bjoern Kommerell
Michele R. Wells is the Vice President of Content Strategy at DC. Wells is charged with building the talent and title lineup for the company's new young reader graphic novel imprints, DC Ink and DC Zoom. The author of several books for children and young adults, she now lives in Los Angeles... but her heart remains in Brooklyn.
Tell Shelf readers about DC Zoom and DC Ink.
DC Zoom (targeted to middle grade readers, ages 8-12) and DC Ink (for young adult readers, ages 13-up) are two new young reader graphic novel imprints from DC. Both lines will introduce DC's most iconic Super Heroes to a new generation of fans with stories told by some of the most successful authors from the middle grade and young adult publishing space. While the books will star popular DC characters, the stories will not necessarily fit the typical "superhero" storytelling mold. We'll see many of these superheroes and original characters as relatable middle school and high schoolers, dealing with the typical struggles and real-world issues that young people face today. DC Zoom and DC Ink titles will also be standalone stories, not part of DC's ongoing continuity, and completely accessible to new readers who have no previous knowledge of DC characters.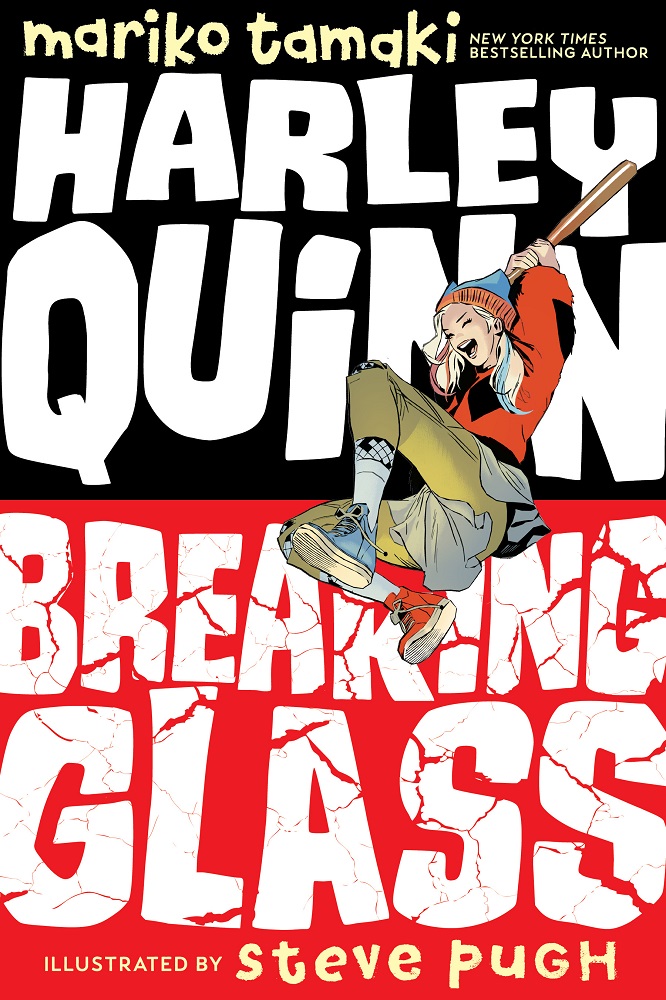 What are some of the advantages of telling these stories as graphic novels rather than prose novels?
I've worked with literacy organizations for most of my career in publishing. And in this time, whenever I have had the opportunity to distribute books directly to librarians and educators, almost always the first request has been for graphic novels. Graphic novels appeal both to kids who love to read and to those who might find novels daunting. They appeal to kids who love action and adventure stories, and those who enjoy intimate coming-of-age stories. And, of course, they appeal to kids who love superheroes!
DC has also received consistent feedback from librarians, educators and parents that graphic novels serve reluctant readers and those with learning disabilities. Graphic novels are a powerful format because the combination of art and text allows readers to tackle reading material that might otherwise be too difficult for them. With DC Ink and DC Zoom, we work with educators to help us ensure that the stories we're telling are not just appropriate for the age group, but that they are complex and layered, and that they challenge and engage our readers.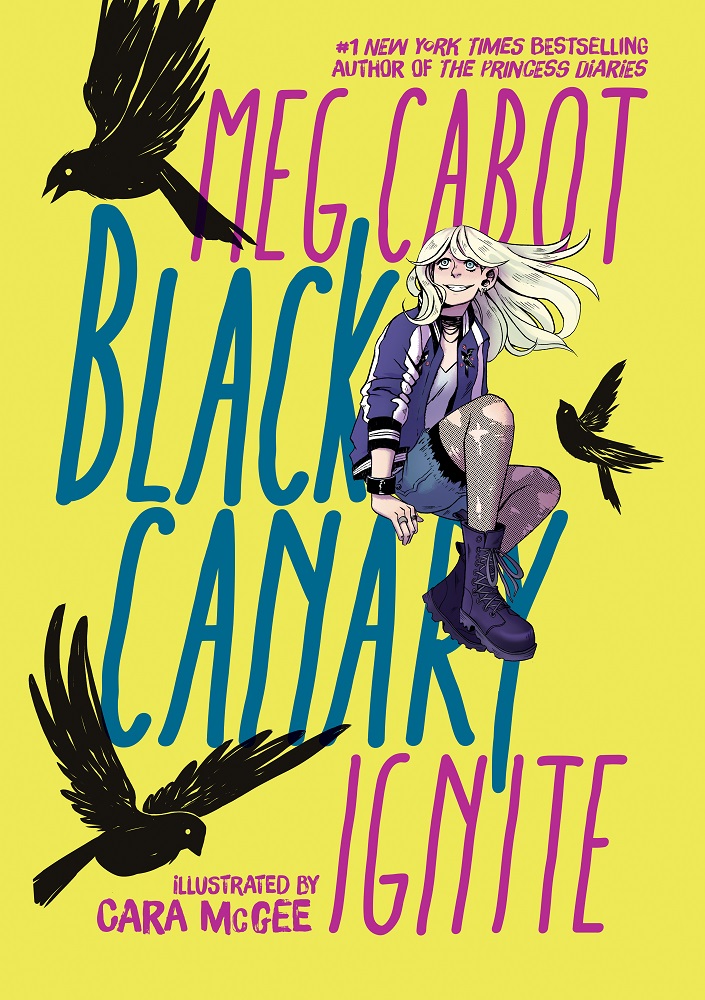 What do you hope readers will take away from DC Zoom and DC Ink titles?
I hope that all readers find in these stories a reflection of themselves, either as they are, or as they hope to be. The stories we're publishing in DC Ink and DC Zoom are varied, diverse and unique, but the one thing readers will find to be true across the board is that they are all, at the end of the day, stories of what it means to be a hero. Whatever your background, whoever you are, wherever you come from, if you stand up for what you believe is right, you are a hero.
New & Upcoming Titles from DC Ink & DC Zoom
From DC Ink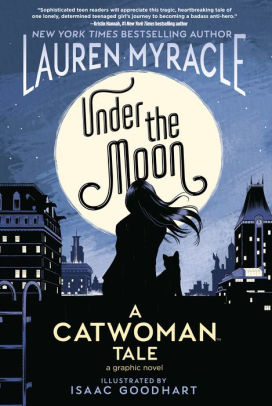 Under the Moon: A Catwoman Tale by Lauren Myracle, illustrated by Isaac Goodhart ($16.99, 9781401285913, May 7, 2019)
From Lauren Myracle, the New York Times bestselling author of books like ttfn and ttyl, comes the story of a teenage Catwoman, 14-year-old Selina Kyla, who struggles to find her own identity while living on the streets of Gotham City.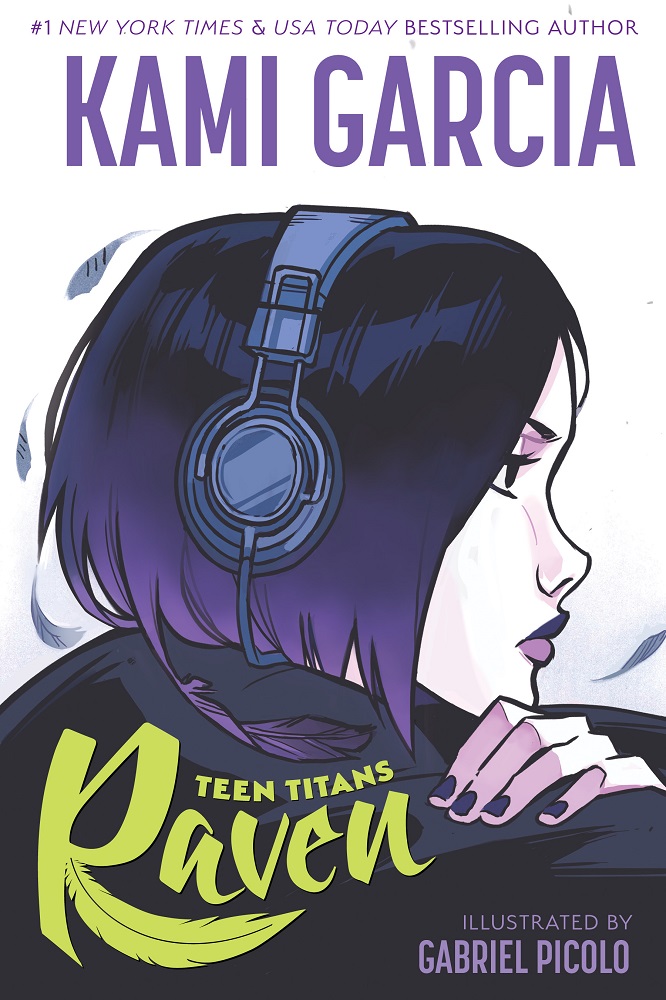 Teen Titans: Raven by Kami Garcia, illustrated by Gabriel Picolo ($16.99, 9781401286231, July 2, 2019)
From the #1 New York Times bestselling co-author of Beautiful Creatures, Kami Garcia, comes this first book in the Teen Titans series. A tragic accident takes the life of 16-year-old Raven's family, as well as her memory, and she is sent to New Orleans where she discovers that she can hear the thoughts of others... as well as another, more disturbing, voice in her head.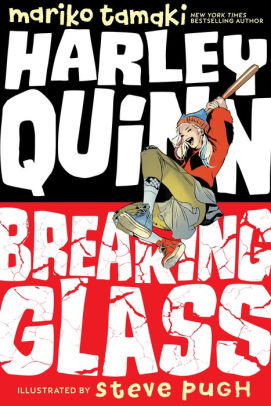 Harley Quinn: Breaking Glass by Mariko Tamaki, illus. by Steve Pugh ($16.99, 9781401283292, September 3, 2019)
Mariko Tamaki, the Caldecott Honor-winning author of This One Summer and Supergirl: Being Super, writes about Harleen, a tough, outspoken, rebellious kid who lives in an apartment above a drag queen karaoke cabaret. When the cabaret becomes the next victim in the wave of gentrification, Harleen gets mad. Will she join Ivy, who's campaigning to make the neighborhood a better place to live, or The Joker, who plans to take down Gotham one corporation at a time?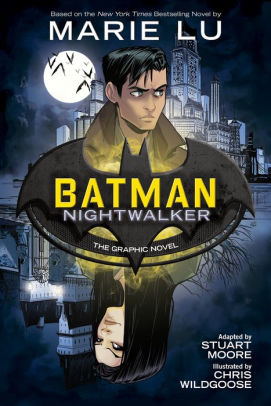 Batman: Nightwalker adapted by Stuart Moore from Marie Lu's prose novel, illustrated by Chris Wildgoose ($16.99, 9781401280048, October 1, 2019)
Nightwalkers are terrorizing Gotham City and 18-year-old Bruce Wayne is next on their list. Based on the New York Times-bestselling novel by Marie Lu, this graphic novel brings to life the dark mysteries behind the gates of Arkham Asylum.
From DC Zoom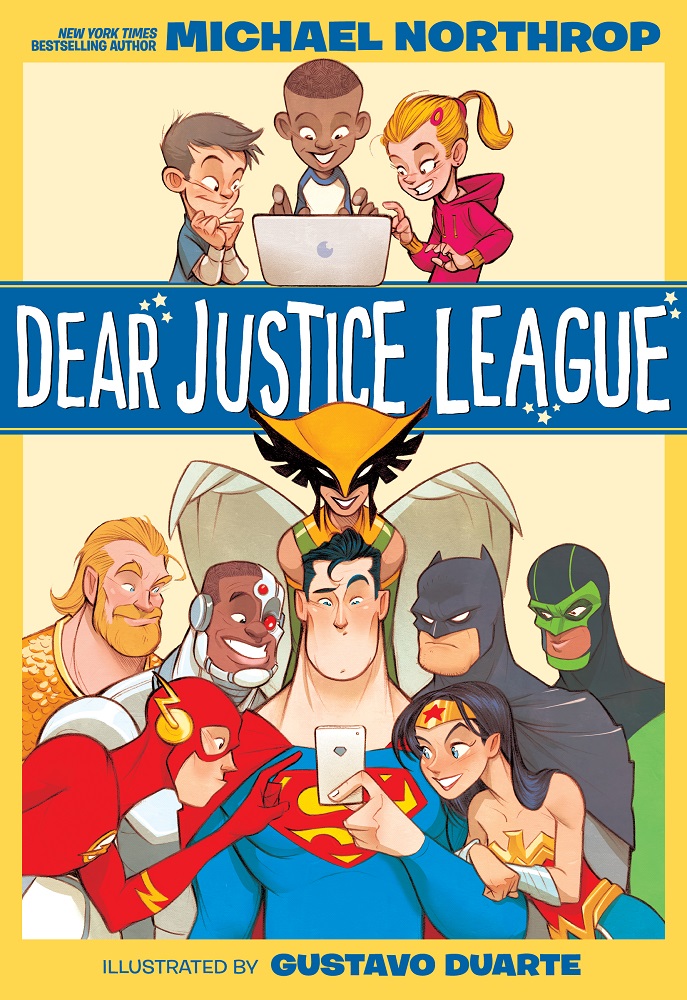 Dear Justice League by Michael Northrop, illustrated by Gustavo Duarte ($9.99, 9781401284138, August 6, 2019)
The greatest Super Heroes in the DC universe, the Justice League, answer mail from their biggest fans--kids! Written by Michael Northrop, New York Times bestselling author of TombQuest, Dear Justice League showcases illustrated stories perfect for young readers with burning questions about the heroes they know and love.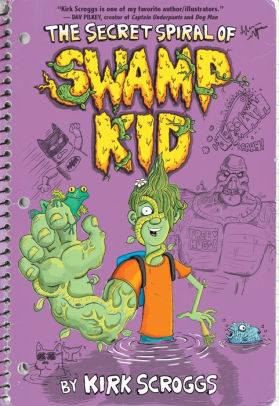 The Secret Spiral of Swamp Kid written and illustrated by Kirk Scroggs ($9.99, 9781401290689, October 1, 2019)
Warning! Unless you have express permission from young Russell Weinwright to access his personal journal, do not read any further. This blurb is strictly off-limits! Seriously, we mean it. In this notebook, Russell details, in both hilarious text and green-tinted illustrations (complete with ketchup stains!), what it's like to be different, to be comfortable in his own skin (no matter how slimy), to discover his true talents, to avoid the intense stare of Mr. Finneca (his suspicious science teacher), and to find humor in the everyday weird.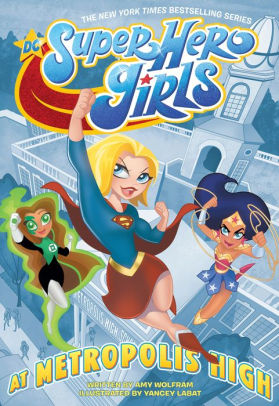 DC Super Hero Girls: At Metropolis High written by Amy Wolfram and illustrated by Yancey Labat ($9.99, 9781401289706, October 15, 2019)
A new era of DC Super Hero Girls begins in DC Super Hero Girls: At Metropolis High! When Batgirl, Wonder Woman, Supergirl, Green Lantern, Bumblebee, and Zatanna are continually late to class because of their crime-fighting, they are sentenced to finding an after-school club for a whole week... or else they'll be suspended!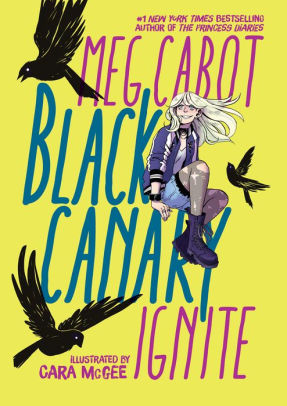 Black Canary: Ignite by Meg Cabot, illustrated by Cara McGee ($9.99, 9781401286200, October 29, 2019)
Meg Cabot is the bestselling and award-winning author of The Princess Diaries, the Mediator series and the Heather Wells mystery series. In Black Canary, she creates Dinah Lance, who wants to join the Gotham City Junior Police Academy and become a crime-fighting cop like her dad. But when her glass shattering vocal powers begin to manifest, she learns she's more like her former vigilante mother, Black Canary. Dinah must learn to master her powers to defeat the mysterious person following her and to perform in the Battle of the Bands with her two best friends.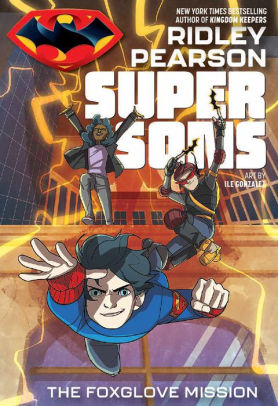 Super Sons: The Foxglove Mission written by Ridley Pearson and illustrated by Ile Gonzalez ($9.99, 9781401286408, October 29, 2019)
New York Times bestselling author Ridley Pearson returns to the world of Super Sons, where the adventure increases and the mystery deepens as the heroes investigate The Foxglove Incident!

Book Reviews
Fiction
Berkley, $27, hardcover, 448p., 9780451472984
Gallery, $16, paperback, 432p., 9781501128035
Milkweed Editions, $16, paperback, 152p., 9781571311207
Science Fiction & Fantasy
Harper Voyager, $22.99, hardcover, 304p., 9780062853998
Biography & Memoir
Houghton Mifflin Harcourt, $25, hardcover, 256p., 9781328577993
History
Penguin Books, $26, hardcover, 320p., 9780525505174
Social Science

Counterpoint, $26, hardcover, 288p., 9781640091818
Parenting & Family
Celadon Books, $20, hardcover, 224p., 9781250207791
Performing Arts
Da Capo Press, $29, hardcover, 416p., 9780306921483
Poetry

Red Hen Press, $16.95, paperback, 104p., 9781597098618
Children's & Young Adult

Salaam Reads/Simon & Schuster, $18.99, hardcover, 352p., ages 14-up, 9781534442726
HarperTeen, $17.99, hardcover, 400p., ages 13-up, 9780062662835

Hunter Killer:
A Pike Logan Novel
by Brad Taylor
isbn:

9780062886026


William Morrow
January 7, 2020



an exclusive interview with
bestselling author Brad Taylor

In HUNTER KILLER, Pike Logan is headed to a very dangerous part of the world called the Triple Frontier—the three-way border region where Argentina, Brazil, and Paraguay meet. The Taskforce books are certainly character driven but, how important is setting to your novels?
"I'm a reader first, and one of the reasons I read is to escape my world and enter another one. Because of that, I try to capture the settings in my novels away from what the usual reader knows. Give them a bit of an escape, as it were. Every culture is different, and every country is different, and exploring that on the page is something I strive to do. To that end, if I can get there, I most certainly do. Sometimes that's not possible, of course. For instance, I didn't travel to North Korea or Syria for portions of Daughter of War, but I did travel everywhere else in the novel."

ALSO FEATURED ON THE
the big THRILL…
| | | | | |
| --- | --- | --- | --- | --- |
| | | | | |
GOOD GIRLS LIE by J. T. ELLISON: In GOOD GIRLS LIE, bestselling author J. T. Ellison takes readers down the hallowed halls of The Goode School and shows us that even the privileged aren't safe from expert liars. Not everything is as it seems. Find out more here.
BOXING THE OCTOPUS by TIM MALEENY: Real life can get in the way of writing—and for author Tim Maleeny, "real life" created an almost 11-year gap between his last Cape Weathers novel, Greasing the Piñata, and his latest series installment, BOXING THE OCTOPUS. Read more at The Big Thrill.
LET JUSTICE DESCEND by LISA BLACK: Three days before a key election, US Senator Diane Cragin is electrocuted on her own doorstep—a shocking twist in an already brutal political race. More on Lisa Black's LET JUSTICE DESCEND in this The Big Thrill author interview. Find out more here.
DEEP STATE by CHRIS HAUTY: Chris Hauty's debut thriller, DEEP STATE, takes readers on an unnerving ride through a plot to overthrow the government and the fight to protect American democracy. Visit The Big Thrill for more.
THE LAST SISTER by KENDRA ELLIOT: Until Kendra Elliot immersed herself in Diana Gabaldon's work, she really didn't see herself as a writer. But after reading Gabaldon's books over and over she noticed how satisfied she felt—and that ignited her career. THE LAST SISTER is her 16th novel. Read more here.