From the Shelf
It's 5 o'clock Somewhere!
Our readers are scattered all over the world, which means it has to be 5 o'clock for at least one person reading this. If that means happy hour to you, we've got some book recommendations!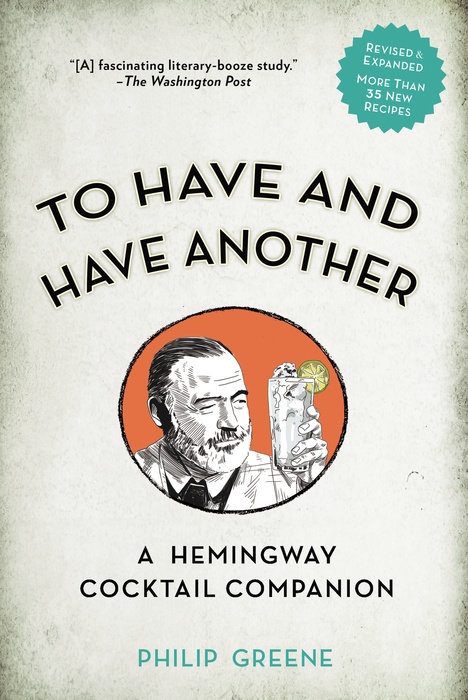 It's hard not to love a book that merges cocktail culture with literary history. That's just what Philip Greene's To Have and Have Another (Tarcherperigee, $26.50) provides, with an exploration of Hemingway's favorite cocktails and the histories of each (and the characters who drank them in the pages of his novels). For more cocktail history, The Lost Recipes of Prohibition (Countryman Press, $19.95) takes a fascinating look at Prohibition-era mixology. Complete with images of pages from a bootlegger's manual, Matthew Rowley offers insights into how cordials, bitters, spirits and other drinks were made in a time when all of the above were quite illegal.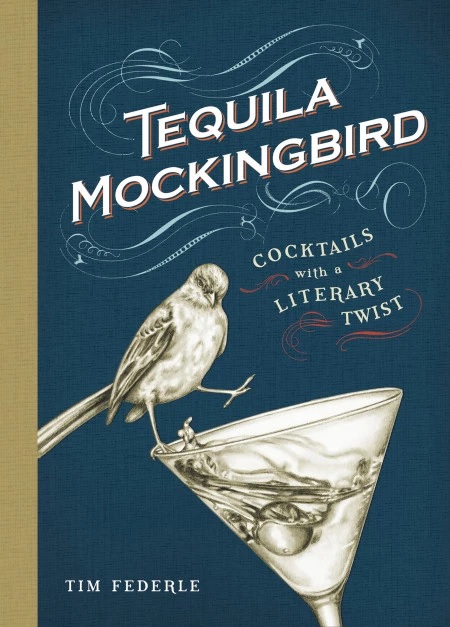 There's no shortage of cocktail recipe books (and indeed, the books mentioned above include recipes as well as histories), but we have a few favorites to share. To keep with the literary theme, Tim Federle's Tequila Mockingbird (Running Press, $15) is a quirky and fun compendium of cleverly named literary drinks (think "Romeo and Julep"). For a more serious all-around cocktail companion, David Wondrich's Imbibe! (Tarcherperigee, $28) promises a comprehensive guide to classic American cocktails. And capitalizing on the modern craft cocktail movement, there's Death & Co (Ten Speed Press, $40), a collection of more than 500 drink recipes from the famous New York City bar. --Kerry McHugh, blogger at Entomology of a Bookworm

In this Issue...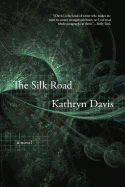 Kathryn Davis's The Silk Road is a stirring metaphysical journey across time and place.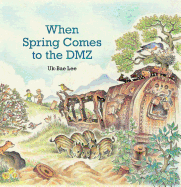 Throughout the seasons, Grandfather journeys to Korea's DMZ to gaze upon the northern lands he cannot visit in Uk-Bae Lee's hopeful picture book.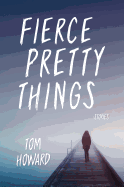 With poetic prose and hauntingly insightful settings, Tom Howard's short stories pack an emotional punch.
Review by Subjects:
Fiction ⋅ Mystery & Thriller ⋅ Science Fiction & Fantasy ⋅ Biography & Memoir ⋅ Children's & Young Adult

Upcoming Events
03/24/2019 - 2:00PM
A Political and Spiritual Trek through India, Tibet and Afghanistan, a Biography Book Talk & Signing Susan Murphy never planned to write a book, but a chance meeting with Sudha Johorey and His Holiness the Dalai Lama in 2005 led to nearly 12 years of research, interviewing, writing, editing, and countless trips to India. She will discuss and sign Toppled World: A Political and Spiritual Trek through India, Tibet and Afghanistan ($15.95 Bedazzled Ink Publishing). It was...
03/25/2019 - 7:00PM
Waking Up to the Facebook Catastrophe, a Book Talk & Signing Roger McNamee has been a Silicon Valley investor for 35 years. He is the author of The New Normal and The Moonalice Legend: Posters and Words, Volumes 1-9. He will discuss and sign Zucked: Waking Up to the Facebook Catastrophe ($28.00 Penguin Press). This is the story of how a noted tech venture capitalist, an early mentor to Mark Zuckerberg and investor in his company, woke up to...
Samira Ahmed with Sandhya Menon - Internment
03/25/2019 - 7:00PM
An Emotional Story About an Internment Camp for Muslim American Citizens, a Young Adult Fiction Book Talk & Signing Samira Ahmed is the New York Times bestselling author of Love, Hate & Other Filters. She will discuss and sign Internment ($17.99 Little, Brown Books for Young Readers). Set in a horrifying near-future United States, seventeen-year-old Layla Amin and her parents are forced into an internment camp for Muslim American citizens. With the help...
03/26/2019 - 6:30PM
Poets and poetry lovers are invited to join us for a Poetry Open Mic. Come and read your own poetry, or read from one of your favorite published works. We'll have a sign-up sheet with 5 minute time slots available at 6:30 pm. Reserve your spot to read, or just come and enjoy an evening of diverse poetry! ABOUT THE EVENT
03/26/2019 - 5:00PM
Since the formation of India and Pakistan in 1947, both countries have fought over the region known as Kashmir. Containing a Muslim majority, but ruled by Hindu dominated India, Kashmir has been the trigger of two separate wars between India and Pakistan, and even drawn China into the conflict. Add to the mix, the nuclear arsenal of both countries and it's not difficult to see the potential flashpoint that Kashmir represents in the region. Join Active Minds as we explore Kashmir and seek to...
Ally Condie - The Last Voyage of Poe Blythe
03/27/2019 - 7:00PM
A Young Captain's Journey to Move Beyond the Grief & Anger, a Young Adult Book Talk & Signing Ally Condie is the author of the #1 New York Times bestselling Matched trilogy and co-author of the Darkdeep middle grade series. She is also the author of the novel Summerlost, an Edgar Award Finalist. Condie will discuss and The Last Voyage of Poe Blythe ($18.99 Dutton Books for Young Readers). There is something Poe Blythe, the seventeen-...
Elaine Weiss - The Woman's Hour
03/27/2019 - 7:00PM
The Great Fight to Win the Vote, a Book Talk & Signing Elaine Weiss is an award-winning journalist and writer whose work has appeared in The Atlantic, Harper's, The New York Times, and The Christian Science Monitor, as well as in reports and documentaries for NPR and Voice of America. She will discuss and sign The Woman's Hour: The Great Fight to Win the Vote ($18.00 Penguin Books). Following a handful of remarkable women who led their respective forces...
03/27/2019 - 7:00PM
Join Tattered Cover Book Store and Denver7 Meteorologist Lisa Hidalgo for light refreshments and a lively discussion as Lisa's monthly book pick becomes an exciting new book club! The Denver7 Book Club's March pick is The Clockmaker's Daughter by Kate Morton. Pick up your copy of the book and mention the Denver7 Book Club for 20% off this title in any Metro Area Tattered Cover location, excluding DIA locations. The Denver7 Book Club is reserved for guests 21 and over. For additional...
Book Candy
Books About Hollywood

Beautiful Bad
by Annie Ward
Readers who like unreliable narrators are in luck with Annie Ward's deliciously unsettling Beautiful Bad, which contains not one, but two unreliable narrators to keep everyone on edge until the very last page. And the third lead character can't be trusted, either.
The psychological thriller opens 12 weeks before the main event, with wife and mother Maddie, her face badly damaged from a recent incident, planning to see a therapist without her husband's knowledge.
Cut to the next chapter, titled "Day of the Killing," which unfolds like a scene in a spine-tingling suspense movie--character tiptoeing down the stairs into a dark basement; something horrifying is ahead but you can't look away. The chapter starts with a call to 911. When the dispatcher answers, a child is shrieking while a woman whispers for him to go upstairs. And then the woman screams for help and the line goes dead.
An officer races to the address where the call originated, hears yapping dogs in the backyard, peeks through the front door--and sees "a red mess in the middle of the room." The officer knows she's supposed to wait for backup before entering, but her priority is the child inside who's possibly in danger. She enters the house alone, "to see what unspeakable thing has happened here."
Back to Maddie, now 10 weeks earlier, giving her therapist a long list of her fears: whenever her young son, Charlie, cries; when her husband, Ian, drinks or doesn't wake up; ISIS; drowning; "the darkness in some people"; and finally "[t]hat something is wrong with me."
Maddie is currently residing in Kansas with her family. But back in 2001, she lived in Sofia, Bulgaria, teaching English to students and writing travel books. Maddie often visited her best friend Jo, who worked with refugees in nearby Macedonia. That's where Maddie and Jo met Ian, a bodyguard for the British ambassador. Ian was always texting his girlfriend back home, but from the start, chemistry sizzled between him and Maddie. Maybe with Jo, too?
Throughout the years, as the conflict in the Balkans intensifies, Maddie, Jo and Ian navigate the ups and downs of their relationships, the pressure of their jobs and devastating personal losses, trying to hang on to their sanity and humanity amid horror. All three eventually leave Eastern Europe, bringing home ghosts that won't stop haunting them.
After the early chapter with the officer at the house that portends nothing but dread, Ward takes her time unfolding the histories of her three lead characters, starting at the beginning of their friendships and bringing them up to the day of the killing. Against the vivid backdrop of the Balkans--readers can almost feel the heat and taste the dust--Maddie and Jo get high on danger. The more the Macedonian border guards warn Maddie to stay away, the more she keeps coming back. But she wasn't born intrepid. Ward reveals a harrowing incident in Maddie's childhood that made her defiant toward death, though perhaps the experience damaged Maddie more than she realizes.
Her friendship with Jo becomes strained at one point, each woman feeling betrayed. The reason for Jo's behavior is eventually explained--and it's a shattering one. Jo and Maddie are prickly and mercurial and sometimes make questionable choices, but they're always believable as they deal with the obstacles in their lives.
Ian's behavior after being in war zones is no joyride, either. He's desperate to move on, to build a picture-perfect domestic life with Maddie in her Kansas hometown. He buys them a house and takes up painting miniature models. But Maddie knows there's a darkness and unspeakable depth to his pain: "With trembling hands and squinting eyes, he gathered up the tiny parts of those dismembered soldiers and carefully glued them together... and painted them with bright colors to bring them to life. And then splattered them with blood."
This scene unnervingly captures the complicated nature of post-traumatic stress disorder. Ian is big and unpredictable; when triggered, he can transform from loving to menacing on a dime. Ward is careful, and skillfully so, to portray him as someone in need of sympathy and care. Maddie's heart breaks for him, but at the same time she's scared of her own husband. Her feelings expertly illustrate the beautiful and the bad in their relationship.
It's this combination of crime and psychological study that makes Beautiful Bad so memorable. It asks questions there are no easy answers for, and depicts a chilling scenario for when trauma goes untreated. Sometimes love isn't enough, and sometimes too much of it can lead to tragedy. --Elyse Dinh-McCrillis
Park Row, $26.99, hardcover, 368p., 9780778369103
---

---
Annie Ward: Living on the Edge of Danger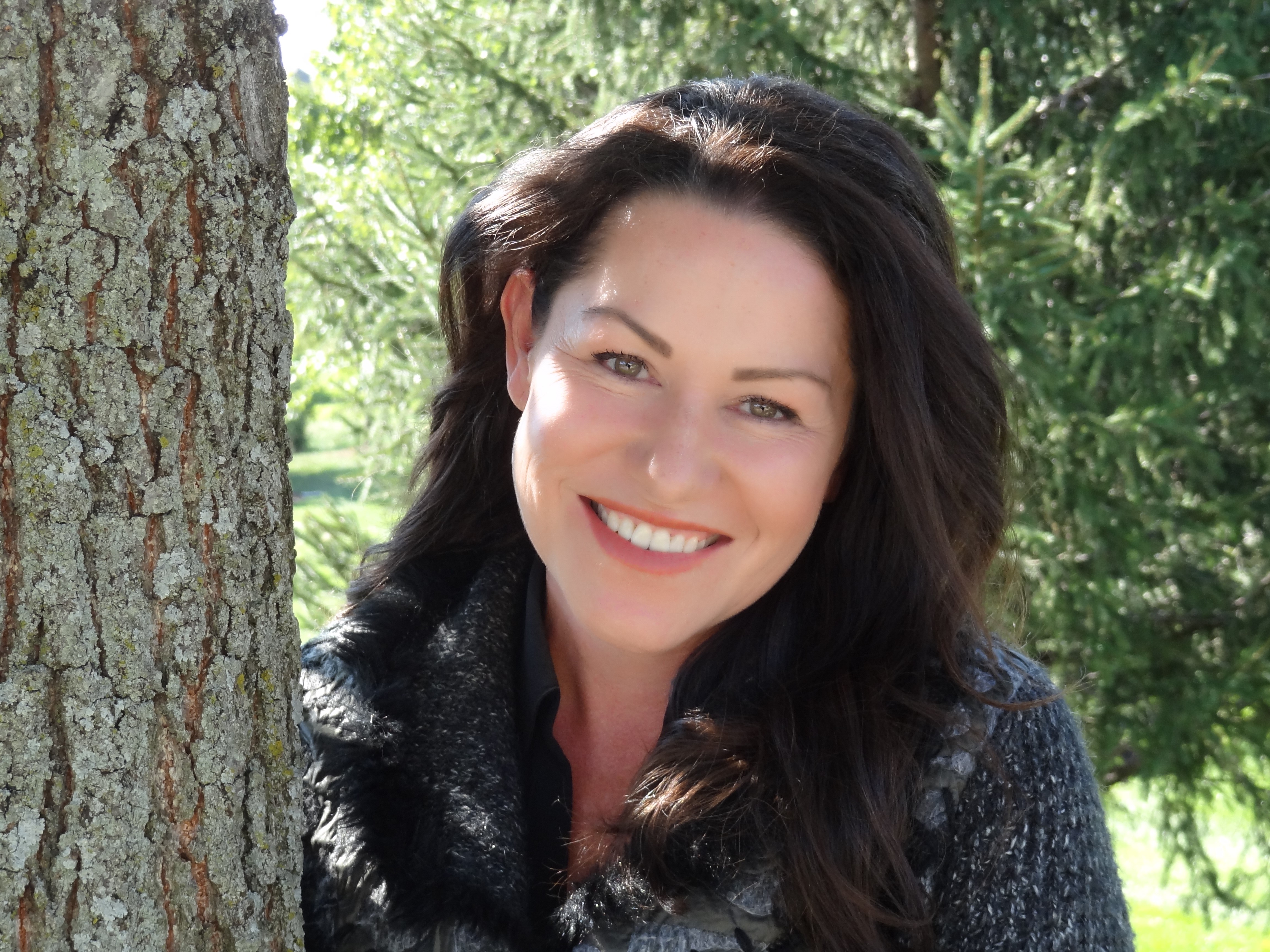 photo: Josiah Richards
After earning a BA in English Lit from UCLA and an MFA in screenwriting from the American Film Institute, Annie Ward lived in Bulgaria for five years, teaching English, writing Fodor's travel guides and script-doctoring for movies. Beautiful Bad, just published by Park Row, is a psychological thriller based on her experiences. Ward lives in Kansas City, Kans., with her family.
Beautiful Bad started out as a memoir. How different was that from the final version?
The original manuscript was called The British Body Guard and it was an honest account of how I met my husband, the many war zones he had seen throughout his life and the extremely rocky path we traveled trying to become a real couple. My agent found the book troubling in its original form. I had no idea that a frank description of how difficult it is to love someone with PTSD would be so controversial.
What was your first reaction when your then-agent suggested you fictionalize it?
When he told me the book was very raw and that maybe it would be more palatable if it were not "real," I decided to take a break from the project and hopefully develop a different perspective. I stopped writing and focused on being a stay-at-home mom to two toddlers while my husband traveled for work. Strangely enough, it worked, and a few years later I felt ready to take another crack at it.
Maddie likes living on the edge of danger. How was your experience there?
I can't hold back here. I LOVED EVERY HORRIBLE, DIRTY, CRAZY, SCARY, HEART-POUNDING MINUTE! And I'm not alone. If you could gather 20 people in a room who lived in Sofia, Bulgaria, in 1998, you would find successful filmmakers, New York Times bestsellers, world-renowned journalists and a bunch of intelligent criminals. They would all hug each other and yell nazdrave ("cheers") while they toasted to that era in that part of the world. I don't know anyone who lived there then who doesn't miss the endless nights where you could eat, drink and dance and barely a spend a penny.
What do you think people would find most surprising about that region during that time?
There were famous actors from Hollywood everywhere. Nu Image, an Israeli-American film production company, was making tons of low-budget movies in Sofia, starring the likes of Jean-Claude Van Damme, Ron Perlman, Harvey Keitel and Steve Buscemi. I was the local screenwriter they used when they didn't want to pay to fly someone over from Los Angeles, and because I spoke Bulgarian, I was asked to take the Americans out to dinner and to clubs. It was crazy. Bulgarian mafia thugs at nightclubs do not always mix well with American stars.
My most popular story from back then is the time I got a bloody nose after being punched in the face for daring to introduce my girlfriend to Jean-Claude Van Damme while he was sitting with a very jealous companion.
What made you stay five years?
The reason I stayed five years? Honestly? It was cheap, it was exciting and Americans were given rock-star treatment because we could pay the bill. I'd spent my first 18 years in Kansas. Sure, I'd lived in Los Angeles for six years, but I was never the person allowed to cut the line at the club or buy a round for the whole bar. I was able to be that person for a brief amount of time. It went to my head. I'm ashamed, but it's true. We felt special and it was addictive.
Did you think you'd write about your experience there someday, outside of travel books?
Everyone who lived there knew they were going to write about their experiences. Lindsay Moran wrote the bestseller Blowing My Cover: My Life as a CIA Spy. She is a character in my book, and I'm a character in hers. My friend Danielle Trussoni was in Sofia as well, and she wrote about Bulgaria in her Angelology series as well as in her poignant memoir, The Fortress. I write about what I find fascinating, and I could not have had better material.
One of the characters in your book struggles with PTSD. What kind of research did you do to write those scenes realistically?
Oh, boy. Towards the end of Beautiful Bad, Ian and Maddie get in an argument and he says something to the effect of, "What? You don't think I know about your little PTSD library?" That was me. I had my own library on the subject.
When I married my husband, I did it knowing what he had been through in Iraq, Bosnia and Rwanda. A couple of nights ago my husband said to me, "The equation that worked was patience plus time." That was how he got better. I was patient and we gave it time. He will always have PTSD, as will I. The boating accident in the book is real and I have been struggling with that memory every day of my life.
My empathy for his trauma and his for mine has brought us closer, and probably enabled us to put up with things most people would find untenable. So, to answer the question, I did do research on PTSD, but it was just to get the right words and terms. I knew what it was and how it felt on my own.
Film rights have been bought and you have an MFA in screenwriting. How involved will you be with the adaptation?
My plan is to have absolutely nothing to do with the film adaptation. Nothing. I want to stay as far away as possible. I would really trust Sue Kroll, Warner Brothers producer, with my life. I wish the best to the person who writes the screenplay and I promise to stay out of their hair. I've got other fish to fry.
Which elements would you hope to see included?
My guess is that a film adaptation will have to pull back from the political and historical elements in the book to focus on the crime scene. As a screenwriter, I completely understand why that would be necessary. My hope is that the adaptation doesn't abandon the past altogether. The thriller genre is formulaic, and formulas exist for a reason. They are satisfying. I don't mind if the book is crafted differently for film. That's inevitable. --Elyse Dinh-McCrillis
---
Shelf vetted, publisher supported.
Book Reviews
Fiction

Indiana University Press, $12, paperback, 144p., 9780253041494

Graywolf Press, $24, hardcover, 144p., 9781555978297
Soft Skull Press, $15.95, paperback, 192p., 9781593763091
Viking, $26, hardcover, 320p., 9780525522713
Astoria/House of Anansi, $16.95, paperback, 288p., 9781487003661
Mystery & Thriller
Pegasus Books, $25.95, hardcover, 320p., 9781643130583
Science Fiction & Fantasy
Tin House Books, $24.95, hardcover, 324p., 9781947793248
Biography & Memoir
Knopf, $30, hardcover, 432p., 9780307957290
Pegasus Books, $27.95, hardcover, 352p., 9781643130187
Crown Archetype, $25, hardcover, 272p., 9781984822987
Children's & Young Adult

Plough Publishing, $17.95, hardcover, 40p., ages 4-8, 9780874869729
Groundwood Books, $17.95, hardcover, 32p., ages 4-7, 9781773060187
Atheneum, $17.99, hardcover, 56p., 9781534421677