From the Shelf
Know Thyself
Many people view January as a time to start fresh and make improvements in their lives. A good way to take steps toward that goal? Pick up some helpful guides to getting to know yourself and adjusting habits, career and relationships to fit your personality better.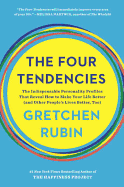 Gretchen Rubin--the self-help maven who wrote The Happiness Project--turns her attention to self-knowledge as a path to greater happiness. The Four Tendencies: The Indispensable Personality Profiles That Reveal How to Make Your Life Better (and Other People's Lives Better, Too) (Harmony, $24) offers a framework of four types based on how people respond to expectations: Upholder, Obliger, Questioner and Rebel. A quiz helps to identify your type (and that of the people around you) to enable sounder decisions about your life and interactions with others.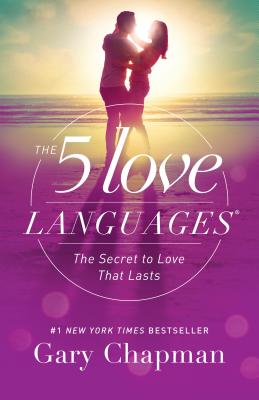 Gary Chapman's approach focuses on romantic relationships in The Five Love Languages: The Secret to Love That Lasts (Northfield Publishing, $15.99). His quiz identifies how partners give and receive love, with options like quality time, words of affirmation and physical touch. Written more than 25 years ago but recently updated, this eye-opening and insightful book provides guidance to recognize what's important to your partner--and yourself--as a way to deepen and improve relationships.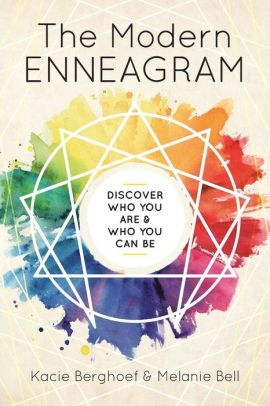 The enneagram is an ancient system, dating back to the 14th century, with nine different personality types. The Modern Enneagram: Discover Who You Are and Who You Can Be (Althea Press, $15.99) by Kacie Berghoef and Melanie Bell provides an updated and contemporary guide to applying the complex personality typing system in our modern world. This process can lead to greater self-awareness (and perception of others) when navigating the choices in your life. --Suzan L. Jackson, freelance writer and blogger at Book By Book

In this Issue...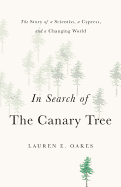 When a group of scientists study a rare tree in remote Alaska, they discover it can teach them as much about hope as science.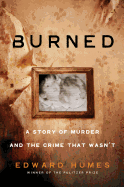 A mother's conviction of murdering her children by arson is reconsidered in this powerful true crime tale that questions the authority of forensic science.
Review by Subjects:
Fiction ⋅ Romance ⋅ Political Science ⋅ Social Science ⋅ Essays & Criticism ⋅ Science ⋅ Children's & Young Adult

Upcoming Events
03/24/2019 - 2:00PM
A Political and Spiritual Trek through India, Tibet and Afghanistan, a Biography Book Talk & Signing Susan Murphy never planned to write a book, but a chance meeting with Sudha Johorey and His Holiness the Dalai Lama in 2005 led to nearly 12 years of research, interviewing, writing, editing, and countless trips to India. She will discuss and sign Toppled World: A Political and Spiritual Trek through India, Tibet and Afghanistan ($15.95 Bedazzled Ink Publishing). It was...
03/25/2019 - 7:00PM
Waking Up to the Facebook Catastrophe, a Book Talk & Signing Roger McNamee has been a Silicon Valley investor for 35 years. He is the author of The New Normal and The Moonalice Legend: Posters and Words, Volumes 1-9. He will discuss and sign Zucked: Waking Up to the Facebook Catastrophe ($28.00 Penguin Press). This is the story of how a noted tech venture capitalist, an early mentor to Mark Zuckerberg and investor in his company, woke up to...
Samira Ahmed with Sandhya Menon - Internment
03/25/2019 - 7:00PM
An Emotional Story About an Internment Camp for Muslim American Citizens, a Young Adult Fiction Book Talk & Signing Samira Ahmed is the New York Times bestselling author of Love, Hate & Other Filters. She will discuss and sign Internment ($17.99 Little, Brown Books for Young Readers). Set in a horrifying near-future United States, seventeen-year-old Layla Amin and her parents are forced into an internment camp for Muslim American citizens. With the help...
03/26/2019 - 6:30PM
Poets and poetry lovers are invited to join us for a Poetry Open Mic. Come and read your own poetry, or read from one of your favorite published works. We'll have a sign-up sheet with 5 minute time slots available at 6:30 pm. Reserve your spot to read, or just come and enjoy an evening of diverse poetry! ABOUT THE EVENT
03/26/2019 - 5:00PM
Since the formation of India and Pakistan in 1947, both countries have fought over the region known as Kashmir. Containing a Muslim majority, but ruled by Hindu dominated India, Kashmir has been the trigger of two separate wars between India and Pakistan, and even drawn China into the conflict. Add to the mix, the nuclear arsenal of both countries and it's not difficult to see the potential flashpoint that Kashmir represents in the region. Join Active Minds as we explore Kashmir and seek to...
Ally Condie - The Last Voyage of Poe Blythe
03/27/2019 - 7:00PM
A Young Captain's Journey to Move Beyond the Grief & Anger, a Young Adult Book Talk & Signing Ally Condie is the author of the #1 New York Times bestselling Matched trilogy and co-author of the Darkdeep middle grade series. She is also the author of the novel Summerlost, an Edgar Award Finalist. Condie will discuss and The Last Voyage of Poe Blythe ($18.99 Dutton Books for Young Readers). There is something Poe Blythe, the seventeen-...
Elaine Weiss - The Woman's Hour
03/27/2019 - 7:00PM
The Great Fight to Win the Vote, a Book Talk & Signing Elaine Weiss is an award-winning journalist and writer whose work has appeared in The Atlantic, Harper's, The New York Times, and The Christian Science Monitor, as well as in reports and documentaries for NPR and Voice of America. She will discuss and sign The Woman's Hour: The Great Fight to Win the Vote ($18.00 Penguin Books). Following a handful of remarkable women who led their respective forces...
03/27/2019 - 7:00PM
Join Tattered Cover Book Store and Denver7 Meteorologist Lisa Hidalgo for light refreshments and a lively discussion as Lisa's monthly book pick becomes an exciting new book club! The Denver7 Book Club's March pick is The Clockmaker's Daughter by Kate Morton. Pick up your copy of the book and mention the Denver7 Book Club for 20% off this title in any Metro Area Tattered Cover location, excluding DIA locations. The Denver7 Book Club is reserved for guests 21 and over. For additional...
Book Candy
Journaling Tips
Great Reads
Rediscover: Amos Oz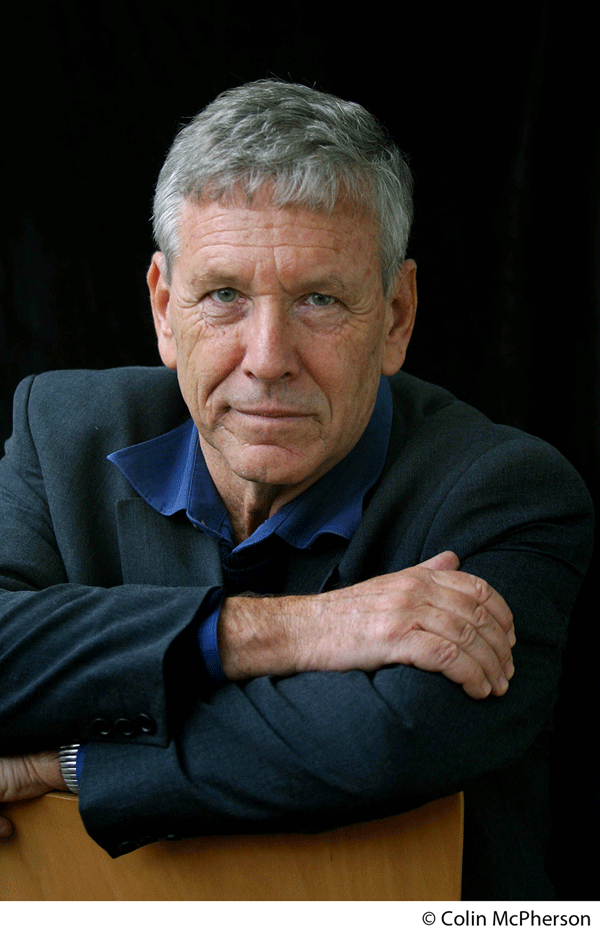 Israeli author Amos Oz, "whose work captured the characters and landscapes of his young nation, and who matured into a leading moral voice and an insistent advocate for peace with the Palestinians," died December 28, the New York Times reported. He was 79. "Among a generation of native Israeli writers that included A.B. Yehoshua and David Grossman, Mr. Oz wrote richly in modern Hebrew. The revival of that ancient language was extolled by the founders of the state as a crucial element in forging a new Israeli identity."
His many honors included the Goethe Prize; the French Knight's Cross of the Légion d'Honneur; the Heinrich Heine Prize; and the Israel Prize. He was a perennial contender for the Nobel Prize in Literature.
Oz published more than a dozen novels, including My Michael and Black Box, as well as collections of short fiction, works of nonfiction and many essays. His work was translated into more than 35 languages. A Tale of Love and Darkness, Oz's acclaimed memoir, was first published in Hebrew in 2002 and became an international bestseller. His other books include Judas; In the Land of Israel; and Where the Jackals Howl & Other Stories. Houghton Mifflin Harcourt published Oz's Dear Zealots: Letters from a Divided Land ($23, 9781328987006) last November 13.

The Writer's Life
Amanda Bouchet: A Galaxy Far, Far Away...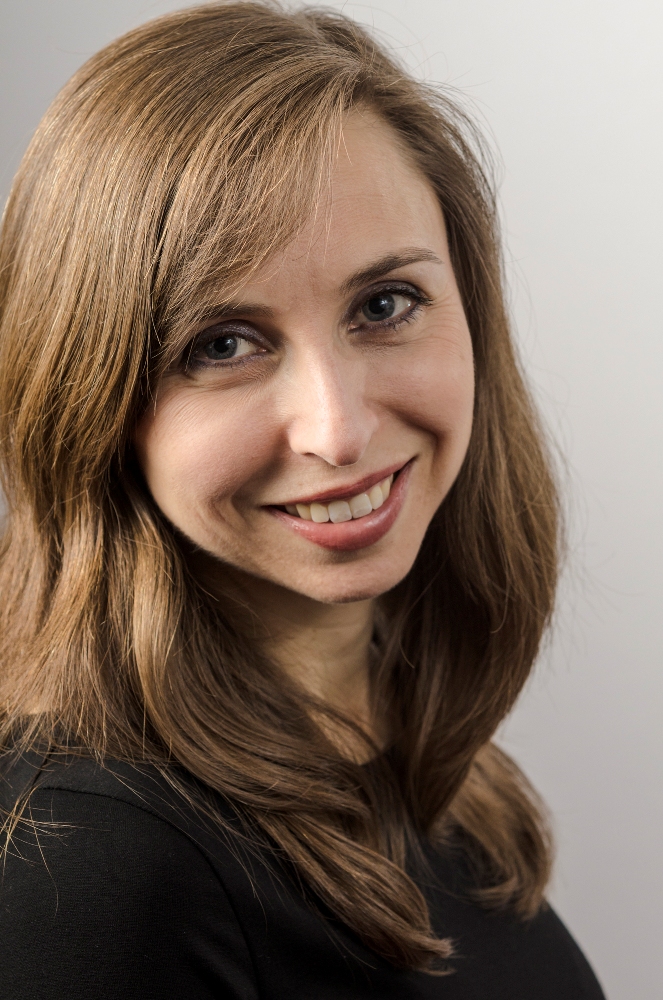 photo: Richard Beban
Amanda Bouchet (the Kingmaker Chronicles) writes fantasy and space opera tales filled with adventure and romance. Nightchaser (reviewed below), out now from Sourcebooks Casablanca, finds Captain Tess Bailey and her ragtag spaceship crew running for their lives. Tess's only hope for survival is Shade Ganavan, whose motivations are questionable at best. Bouchet lives in Paris with her family.
Nightchaser is a departure from your earlier, critically acclaimed fantasy novels. What made you choose to write a space opera?
Oddly enough, my intention was to continue writing fantasy, with just the very beginning of the novel taking place in a futuristic setting. I started writing a novel primarily set in Atlantis. This would have continued with the Greek pantheon I used in my Kingmaker Chronicles series, although in a different location, with plans to eventually tie the two series together. This time, however, I wanted the heroine to be truly "other" to the fantasy world in which she found herself. In my first trilogy, the main character is an integral part of her world, a key player, and has a deep understanding of the political, religious and social aspects of her kingdom. I thought it would be interesting to write about someone whose life gets completely upended--a person who needs to fight to understand and be a part of her surroundings, which are totally foreign to her.
Tess, from Nightchaser, was meant to end up in Atlantis, facing the struggle of finding and accepting her new role and home. In the end, though, my agent and editor were so enthusiastic about the opening chapters set in a far distant future with the fate of the galaxy at stake that we decided to set aside the Atlantis idea and enter the world of space opera instead. That meant leaving Tess in a situation she understands, but where she's still facing plenty of difficulties and unknowns. I'm enjoying this new setting and the characters in it immensely.
Did you research scientific space elements for the galactic world you created for Nightchaser? What sources did you find most fascinating and useful?
I think what inspired me to write in an outer space setting to begin with was Cosmos, the science documentary presented in several episodes by Neil deGrasse Tyson. It was fascinating and informative, and I found myself jotting down notes and key words to look up later. I wanted to remember what I was seeing and learning, and had this feeling that I could pull some of that material together later in some creative way if I just kept it in the back of my mind for a while. All those notes piled up as ready-made research when I decided to pursue a story set entirely in a futuristic galaxy. Bouncing off my list of terms, definitions, scientists and scientific notions and discoveries from watching Cosmos, I mainly used Google and Wikipedia to deepen my understanding of anything I wanted to integrate into my story. I read various articles, mainly about black holes, types of stars and dark matter. The information all came together for a greater understanding of the setting of my novel without necessarily getting too technical in my own writing.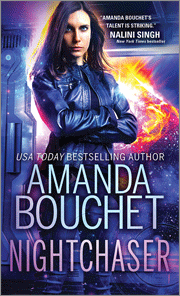 Can you tell us about your writing process?
I do love using my imagination. Before I start writing a book, I invent a lot of it in my head. Vivid images or words or action sequences I have swirling around in my mind will turn into entire scenes, complete with dialogue. I usually end up with a handful of fully formed scenes before I ever sit down at the computer, which is where I link them all together with the connecting material that will turn them into a complete book. I guess this is my version of plotting. The dialogue is never quite the same as what I came up with while daydreaming, but it's usually close, and sometimes I'm organized enough to write down key words or phrases to jog my memory for later, when it comes time to write.
Once my imagination is already full of the book I want to write, with the tone, atmosphere, setting, problems, quirks and characters anchored into me from playing out parts of the story in my mind, I start writing and revising.
What's next for you? Will we see another space opera novel?
Yes, definitely! Nightchaser is the first book in a trilogy and will be followed by Starbreaker and Dawnmaker, so I have at least two more space opera adventures coming. The trilogy will follow the same main characters as they attempt to stay one step ahead of both their rebel allies and their imperial enemies while they battle to free the galaxy from a vicious tyrant. --Lois Faye Dyer, writer and reviewer

Book Reviews
Fiction
MCD/Farrar, Straus and Giroux, $28, hardcover, 368p., 9780374261245
Morrow, $16.99, paperback, 400p., 9780062674951
Harper, $26.99, hardcover, 320p., 9780062459138
Romance
Sourcebooks Casablanca, $7.99, paperback, 416p., 9781492667131
Political Science
Melville House, $16.99, paperback, 240p., 9781612197531
Social Science

Dutton Books, $28, hardcover, 320p., 9781524742133
Bloomsbury Sigma, $28, hardcover, 288p., 9781472950895
Essays & Criticism
Farrar, Straus and Giroux, $26, hardcover, 256p., 9780374229481
Farrar, Straus and Giroux, $26, hardcover, 240p., 9780374147938
Science

Basic Books, $27, hardcover, 288p., 9781541697126
Children's & Young Adult
Putnam, $17.99, hardcover, 432p., ages 12-up, 9781524740245
Disney-Hyperion, $16.99, hardcover, 384p., ages 8-12, 9781484788608
Knopf, $18.99, hardcover, 40p., ages 6-9, 9780525579014