From the Shelf
Fiction for Fall, Part 1
Last week in writing about the annual BookExpo America, I mentioned discovering trends for the fall. A never-ending trend is fabulous fiction; there's so much to write about, it will take several columns (with a few late August titles we just had to add). Start your wish list....
The Orchardist by Amanda Coplin (HarperCollins, August 21) At the turn of the 20th century, in the foothills of the Cascades, an orchard caretaker finds himself also caring for two very young and pregnant teens. Talmadge lives a lonely, ordered life but opens his heart, letting in the world with all its love, violence, beauty and tragedy.
One Last Thing Before I Go by Jonathan Tropper (Dutton, August 21) Drew Silver's ex-wife is getting married, his teenage daughter is pregnant, and he needs lifesaving heart surgery, but decides to forgo it in favor of repairing relationships and becoming a better man. Tropper is always hilarious, always heartbreaking.
Wilderness by Lance Weller (Bloomsbury USA, September 4) Thirty years after the Civil War, Abel Truman has found his way to the rugged, majestic coast of Washington State, where he lives alone in a driftwood shack with his beloved dog. An old and ailing man, he must undertake an heroic final journey over the snowbound Olympic Mountains. His life is touched by the daughter of murdered Chinese immigrants, whom he saves, and an escaped slave who nurses him back to life.
NW by Zadie Smith (Penguin Press, September 4) The lives of four Londoners, all from the same city housing estate, who have made it out with varying degrees of success. And then one afternoon, a stranger knocks on a door....
This Is How You Lose Her by Junot Diaz (Riverhead, September 11) Stories about how love ends. Say no more--it's Junot Diaz. --Marilyn Dahl, reviews editor, Shelf Awareness

In this Issue...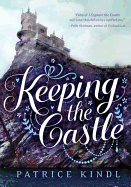 The latest from the author of Owl in Love--part farce, part comedy of manners, and all wit.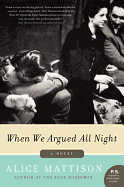 Mattison's far-reaching novel traces a friendship between two men from the Great Depression to the early days of the Obama campaign.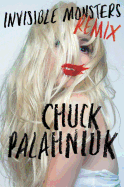 Palaniuk shuffles the chapters and adds context to one of his earliest novels about fashion models and the ugly and unreal nature of what a sick society considers beautiful.
Review by Subjects:
Fiction ⋅ Mystery & Thriller ⋅ History ⋅ Business & Economics ⋅ Children's & Young Adult

Upcoming Events
Antonia Malchik - A Walking Life
05/21/2019 - 7:00PM
Reclaiming Our Health and Our Freedom One Step at a Time, a Social Science Book Talk & Signing Antonia Malchik is the managing editor of STIR Journal and a regular contributor to Full Grown People. Her writing has appeared in the Washington Post, the Boston Globe, the Atlantic, and many others. She will discuss and sign A Walking Life: Reclaiming Our Health and Our Freedom One Step at a Time ($28.00 Da Capo Lifelong Books), an...
Walter R. Borneman - Brothers Down
05/22/2019 - 7:00PM
Pearl Harbor and the Fate of the Many Brothers Aboard the USS Arizona, a History Book Talk & Signing Walter R. Borneman is the acclaimed historian and local author of nine works of nonfiction, including MacArthur At War, The Admirals, and The French and Indian War. He will discuss and sign Brothers Down: Pearl Harbor and the Fate of the Many Brothers Aboard the USS Arizona ($30.00 Little Brown and Company). Weaving in the heartbreaking stories...
Mary Kay Andrews - Sunset Beach
05/23/2019 - 7:00PM
A Fiction Book Talk & Signing Mary Kay Andrews is The New York Times bestselling author of The Beach House Cookbook and more than twenty novels, including The Weekenders, Ladies' Night, and Spring Fever. She will discuss and sign Sunset Beach ($28.99 St. Martin's Press). When a suspicious death at an exclusive beach resort nearby exposes possible corruption at her father's personal injury firm, Drue Campbell goes from...
Steven T. Collis - Deep Conviction
05/23/2019 - 7:00PM
True Stories of Ordinary Americans Fighting for the Freedom to Live Their Beliefs, a Political Science Book Talk & Signing Steven T. Collis is the Chair of Religious Institutions and First Amendment Practice Group at Holland & Hart LLP. He is an adjunct professor of law at the University of Denver Sturm College of Law where he teaches courses on religious liberty law. Collis will discuss and sign Deep Conviction: True Stories of Ordinary Americans Fighting for the Freedom to...
Mary Lea Carroll - Saint Everywhere
05/24/2019 - 7:00PM
Travels in Search of the Lady Saints, a Spirituality Book Talk & Signing Author Mary Lea Carroll will discuss and sign Saint Everywhere: Travels in Search of the Lady Saints ($19.95 Prospect Park Books), in which she takes readers along with her as she seeks to learn something from a few great women of history, while looking for ways to be a better citizen of the world. While visiting Siena, Italy, Carroll grew fascinated with the remarkable story of St. Catherine of Siena...
Book Candy
Hermione vs. Bella; Furniture by Type; Book Sculptures
The female literary character grudge match of the century: Buzzfeed presents "Hermione Granger vs. Bella Swan," noting that "if Stephenie Meyer wanted Bella to be able to win anything, she should have started by giving her some skills, goals and friends."

---
Alphabet chairs and punctuation lamps. French company Tabisso offers "a collection of typographic furniture objects that allow you to freely communicate names, acronyms or any personalized message by displaying chairs and floor lamps side by side."

---

With his stacked book sculptures, artist Jonathan Callan "creates impressive organic figures using books that are curled, wrapped, and folded together using screws," Colossal reported.

---
The UnWaste, a "reclaimed wood rotating bookcase... designed as a storage solution and room divider for a warehouse conversion in Melbourne," was featured by Apartment Therapy.

The Writer's Life
Joshua Henkin: The Impulse to Write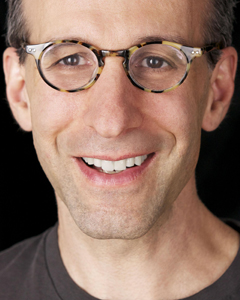 Joshua Henkin is the author of Swimming Across the Hudson, a Los Angeles Times Notable Book, and Matrimony, a New York Times Notable Book; his stories have been published widely. He lives in Brooklyn and directs the MFA program in Fiction Writing at Brooklyn College. The impulse to write--and read avidly--has always been with him, and after giving up a young man's dream of being a basketball player, he turned to writing. In his new book, The World Without You (reviewed below), the Frankel family gathers at their home in the Berkshires for a memorial one year after Leo, a journalist, was killed in Iraq. In conversation, Henkin is an engaging raconteur; serious but not stodgy; voluble, easy to talk to, engaged and responsive. He talks much like he writes--you can't stop listening and you can't stop reading.
How do you approach beginning a novel?
I think about characters more than about subjects or events. Kids are the most natural storytellers and their stories are about people or animals, not necessarily about events. Stories all start and end with characters. When starting a novel, you can't see the forest for the trees or even if it is a novel at all. The challenge for the novelist is in ceding control and letting it happen. It usually takes about two years for it to take shape--in the case of Matrimony, it took nine years. Just write a page a day, no matter what, and then look at it. If the novelist is certain at the beginning of where the story is going, that's not a good sign. I know very, very little when I first sit down to write. The subconscious takes over and eventually I have a first draft. Characters evolve and develop and their stories are created as I go. Signposts are fine, but you can't get attached to them. The novel has to be allowed to breathe. Then, there are as many revisions as it takes.
You've written many short stories, as well as three novels. Is there a difference in the two disciplines?
The approach to a short story is very different. With a short story, you revise as you go. I was trained as a story writer and I am still very interested in the form. For the short story writer, it is in distilling the work so you find that single moment when it all happens; you sometimes get a sense of the whole at the beginning.
Your novels are preoccupied with family or marriage. Why this concentration?
We all grow up in some version of a family, however scattered or bonded it might be, so there is some relevance. My own family was not ordinary. My grandfather was an Orthodox rabbi who lived on the Lower East Side of New York all his life and spoke not a word of English. My father was raised Orthodox; my mother was a secular Jew, not observant. We were idiosyncratic practitioners. As a novelist, I am fascinated with time and connected to family history through Judaism.
The characters in The World Without You seem bent on hurting each other. Even though they seldom gather, there is no attempt to "make nice."
This is a very political family which sets up even more potential for conflict. No two people are exactly alike and in this family there are significant differences and real or imagined grudges. Relations are harmonious in some families, but there are no generalizations about that. Fiction is anti-generalization, always about the particular. Setting the story on the Fourth of July weekend was not a conscious nod to "independence," but it is ironic that while the rest of the country is celebrating independence, all of these people who have strong feelings about the war are people of privilege who have been touched by this war in a way they could not have possibly imagined.
Daughter Noelle is the most outspoken, the most hurtful, probably because she has never felt accepted. She also has chosen an extremely rigorous and demanding religious life. Is she making up for a rather louche young life?
Yes, she needs the structure and discipline that Orthodox Judaism provides.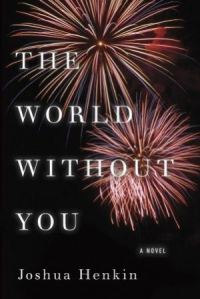 Her husband, Amram, is a bit of a wild card--setting up everyone to fail at the game of "Celebrity" to make himself feel important and then leaving the house to return just in time for the memorial.
Amram has always wanted to be a hero. He believes that he can transform himself--lose weight, gain weight, try to gain the spotlight. He is fine in Israel, where he and Noelle live, but marginalizes himself in the Frankel family. In trying to save face, he loses face. Going to pick up Grandma is another attempt to be a hero. The family memorial is incomplete without Grandma, who is the puppeteer with the money. She pulls the strings, and in agreeing to appear with Amram she completes the family picture, as in a Greek tragedy when everyone is on stage when it ends.
The father, David, is almost a bystander, burdened by his own way of grieving--so different from that of his wife.
He has a different relationship with each child, too--a very good one with Lily, he's good with Clarissa and it is always difficult with Noelle. He does discuss with [Leo's wife] Thisbe what will become of their relationship with [her son] Calder as she moves on with her life, another painful passage for him as he is all they have left of their son. He is a silent observer with his own integrity in a story largely centered on the women in it.
What's on the desk now?
I've been working on short stories for a while. I thought that I had six or seven, but one is almost the length of a novella. I have an idea for a novel, but it isn't clear yet. I write every day. --Valerie Ryan

Inklings
Readers Know Which Way to Go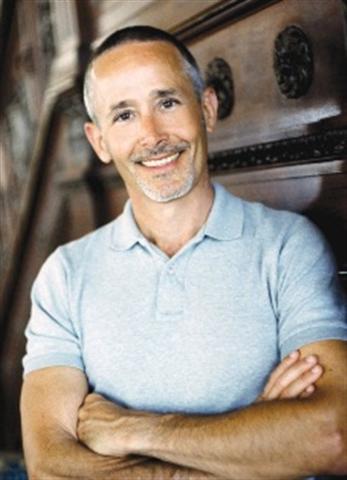 I grew up in a long-ago era (the 1960s) when there was very limited contact between readers and writers. Few authors made public appearances, and few readers had any clear idea of where to address a letter to a favorite writer. I thought of the author-reader relationship as strictly one-way. Like a river, storytelling ran in a single direction, from those who wrote to those who read.
Nowadays, of course, with Facebook pages, websites, blogs and fan conventions, the back-and-forth between readers and writers can be as active as the author will allow. Readers who know my series and my characters have become a steady and highly reliable source of inspiration, letting me know in ways both subtle and explicit where I might go next with my ongoing Roma Sub Rosa series, about a sleuth in ancient Rome.
Case in point: my latest novel, The Seven Wonders, a prequel to the series that follows the 18-year-old Gordianus on a far-flung journey to see all seven Wonders of the Ancient World. As I began work on the book, I confided to a reader that I intended for Gordianus to solve a crime at each Wonder.
"And I suppose he gets laid at each Wonder, too?" said the reader.
I laughed.
Then I thought: Duh! Gordianus is 18, visiting exotic cities, exploring the world beyond his home for the very first time. When a guy that age arrived in a teeming metropolis like Ephesus, would his first thought be (a) I must see the Temple of Artemis, or (b) where is the action in this town?
Along with the challenges of researching the Seven Wonders and constructing a mystery plot at each, I realized that I needed to really think about the voice and mental state of my protagonist, not as the seasoned, world-weary sleuth he had become over the course of 12 books, but as the wide-eyed teenager he once had been. I had to recapture what it felt like to be 18--which made writing this book a special and unexpected pleasure.
Thank you, insightful reader.
And so (I hear you ask), does Gordianus get laid at every Wonder? That would be telling. --Steven Saylor, author of The Seven Wonders (Minotaur Books)

Literary Lists
Summer Reads; Cool Book Covers; What Not to Read
The Broke and the Bookish blog featured the "top ten books I'd recommend as good beach reads."

---

The "50 coolest book covers" were chosen by ShortList.com.

---

What not to read. Flavorwire revealed a selection of "books that make you totally undateable."

Book Brahmin
Book Brahmin: Lizzie Stark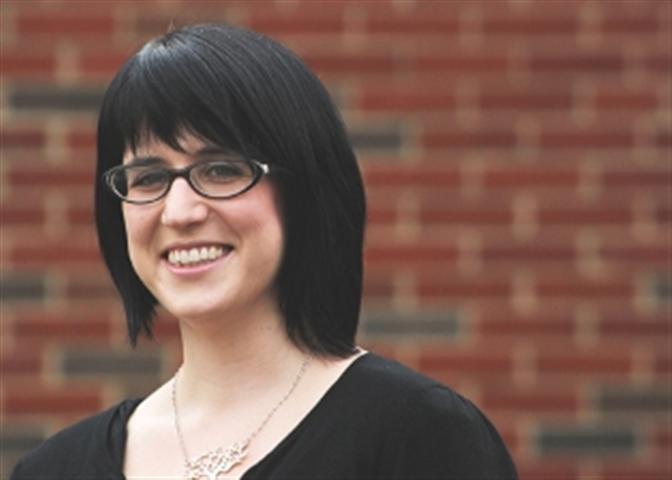 Lizzie Stark is a journalist whose work has appeared on the Today Show website, io9.com and the Daily Beast. She is the founder and editor of the literary journal Fringe. Her first book is Leaving Mundania: Inside the Transformative World of Live Action Role-Playing Games (Chicago Review Press).
On your nightstand now:
America Pacifica by Anna North, The Hero with a Thousand Faces by Joseph Campbell and Deadlocked by Charlaine Harris.
Favorite book when you were a child:
I read and re-read the Little House books as a kid--learning how the pioneers lived from day to day fascinated me. Who wouldn't want to make snow candy, bat around an inflated pig's bladder, trap fish at the bottom of a waterfall or twist hay into logs during an epic blizzard?
Your top five authors:
Right now? Virginia Woolf, Dorothy Parker, Siddhartha Mukherjee, Jeannette Walls and Isabelle Allende. But it changes from month to month.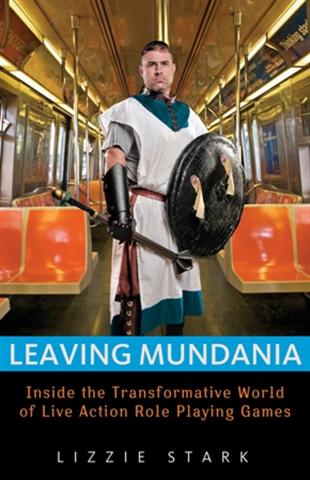 Book you've faked reading:
Blood Meridian by Cormac McCarthy. I was supposed to read it in grad school, but the novel's gender dynamics just didn't sit right with me (and made me muse on the lack of novels by women on the "Best of the year/decade/century/ages"). I got so mad I couldn't finish. I realize that McCarthy has some awesome craft going for him and that it's not fair to make a single book take the blame for the larger issue. Still, the problem gnawed at me so much that I did the only honorable thing; I faked sick on the day of the discussion and pretended to have read it for the rest of the semester.
Book you're an evangelist for:
I adore Rikki Ducornet's book The Fountains of Neptune, which is from a tetrology she wrote based on the four ancient elements. It's got everything; pirates, monkeys, comas, deep emotion, war, love and surreal imagery, all delivered to the writer in sleek, affecting prose.
Book you've bought for the cover:
Franny and Zooey by J.D. Salinger. The cover's white matte simplicity screamed LITERATURE to me, and I felt very grownup reading during lunch breaks at my first job, in high school.
Book that changed your life:
Virginia Woolf's The Waves. I could feel Woolf talking to me when I read that book, articulating things about my lived experience that I had thought were incommunicable and beyond expression.
In a profoundly personal way, that book made me feel understood; it made me feel like my innate oddities weren't strange, but merely human. I read The Waves in my early 20s, when I was struggling to figure out who I was; seeing what I perceived as my own experience represented in literature felt very powerful.
Favorite line from a book:
Here's one that stayed with me for a long time after I finished reading:
"They want me to tell them my name, my address, my social security number; they want to open me up like a package and crawl around inside and find out exactly what's wrong with me and fix it and love it and I don't know why the hell they don't lay off." --from My Date with Satan by Stacey Richter
Book you most want to read again for the first time:
Gabrielle Burton's Heartbreak Hotel. I loved that book for its feminism, its surreal premise--a half-dozen women live together in a house as curators of the metaphysical Museum of the Revolution, which features such rooms as the waiting room, which women enter when they are waiting for their hair to set, the pregnancy test to come back, their husbands to come home, their nails to dry, etc.
Plus, it's hilarious. And that's a great virtue for a book to have.

Book Reviews
Fiction

W.W. Norton, $25.95, hardcover, 9780393083521

Harper Perennial, $14.99, paperback, 9780062120373
Knopf, $25.95, hardcover, 9780307599469
Pantheon, $25.95, hardcover, 9780375424366
Simon & Schuster, $25, hardcover, 9781451640472
Harper, $25.99, hardcover, 9780061928123
Mystery & Thriller
Random House, $27, hardcover, 9781400069484
Minotaur, $24.99, hardcover, 9780312564544
History
Random House, $27, hardcover, 9781400068661
Business & Economics
Simon & Schuster, $27, hardcover, 9781451617924
Children's & Young Adult

Viking, $16.99, hardcover, 272p., ages 12-up, 9780670014385
Candlewick, $15.99, hardcover, 32p., ages 3-6, 9780763658908
The Last Time I Saw You
by Liv Constantine
ISBN:

9780062868817


Harper
May 7, 2019



an exclusive interview with bestselling author Liv Constantine

THE LAST TIME I SAW YOU is certainly a psychological thriller, but it's also a murder mystery. Is that a type of story you both felt drawn to, even before you got around to writing one?
"Yes. We both love Agatha Christie and Mary Higgins Clark, and as children we were both huge fans of Nancy Drew. We had a lot of fun working to make sure that any of the cast of characters could be the killer. From the psychological suspense side, we wanted to explore the bounds of friendship, the dynamics involved in mother-daughter relationships, and the baggage we all bring into a marriage. THE LAST TIME I SAW YOU centers around a murder and the idea that behind every friendly smile, a killer could lurk. There are complicated relationships and there is domestic terror. Our protagonist, Kate, a successful heart surgeon, begins to question her own judgment and sanity by the end of the book."

ALSO FEATURED ON THE
the big THRILL…
| | | | | |
| --- | --- | --- | --- | --- |
| | | | | |
IF SHE WAKES by MICHAEL KORYTA: The woman at the heart of Michael Koryta's electrifying new thriller, IF SHE WAKES, is in a coma for most of the book—trapped inside her body in a vegetative state, but still aware that she must somehow find a way to stop the powerful forces out to kill her. Find out more here.
DOWN TO THE RIVER by TIM O'MARA (editor): We don't often get the chance to support a great cause and get a great read at the same time, but the opportunity is here in DOWN TO THE RIVER, an anthology comprised of 20 crime stories that take place on or near American rivers, and edited by Tim O'Mara. Read more at The Big Thrill.
SOMEONE KNOWS by LISA SCOTTOLINE: New York Times bestselling author Lisa Scottoline knows a little something about justice. Thirty-three novels later, justice remains a central theme in all of Scottoline's thrillers, but with her latest and perhaps most talked-about novel SOMEONE KNOWS, it's the absence of justice that drives the story forward. Find out more here.
THE SECRETS WE BURY by DEBRA WEBB: A curiosity about funeral homes and death inspired USA Today bestselling author Debra Webb's latest thriller, in which she brings back Dr. Rowan Dupont, the forensic psychologist first introduced in The Undertaker's Daughter. Visit The Big Thrill for more.
THE FLAGLER HUNT by JEREMY BURNS: Many of the scenes from Jeremy Burns's new historical thriller are inspired by real-life adventures he's had—from a near-death experience atop the highest mountain in Vermont to his boyhood explorations of the nation's oldest stone masonry fortress. Read more here.