From the Shelf
World Cup 2018: 'Everything Is Possible'
Why write about the World Cup until it gets serious? This weekend's quarterfinal matches mark the beginning of the final ascent. England, my "home side" by heritage, is through to the final eight. Life is good.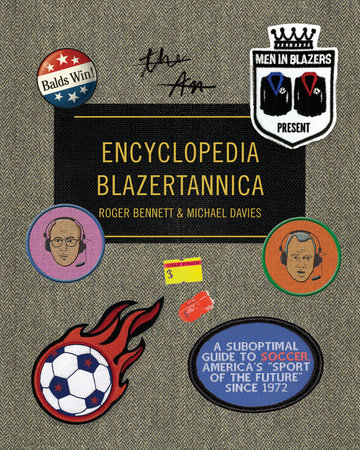 As a loyal Men in Blazers fan since World Cup 2014, I've been poring over Men in Blazers Present Encyclopedia Blazertannica: A Suboptimal Guide to Soccer, America's Sport of the Future Since 1972 by Roger Bennett and Michael Davies (Knopf). It's great fun and, yes, informative.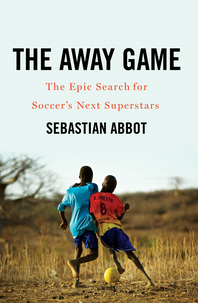 On a more serious note, The Away Game: The Epic Search for Soccer's Next Superstars by Sebastian Abbot (Norton) chronicles the experiences of a handful of 13-year-old boys from Africa who are selected by Football Dreams, a program that trains highly promising young players to be potential superstars. Abbott quotes the Spanish writer Manuel Vázquez Montalbán, who described soccer as "a religion in search of a God."
Any respectable soccer books roundup must include the incomparable Soccer in Sun and Shadow by Eduardo Galeano (Nation Books) and Fever Pitch by Nick Hornby (Riverhead).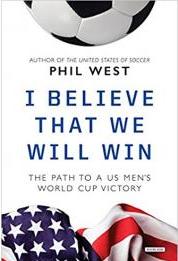 Perhaps the most unlikely inclusion here is I Believe That We Will Win: The Path to a U.S. Men's World Cup Victory by Phil West (Overlook Press), since the U.S. team failed to make this year's Cup. But I agree with West, who told the New York Times that his book "isn't about the 2018 World Cup. If the Americans had qualified, he did not expect the team to advance beyond the round of 16. Instead, his book looks to 2026 and beyond, when young players... should be in their primes."
For now, however, I'll go with MiB's Roger Bennett, who posted on Facebook July 4: "Today, I raise a glass to you all, to conjuring a sense of hope, optimism and never taking anything for granted. And remember, if England can win a World Cup penalty shoot-out, EVERYTHING IS POSSIBLE #Courage." --Robert Gray, contributing editor
In this Issue...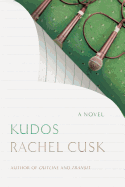 Personal pain and questions of art permeate this strangely affecting novel.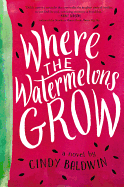 When her mother's latent schizophrenia recurs, 12-year-old Della is desperate to find a way to cure her all on her own, not realizing that understanding may be the best healing force.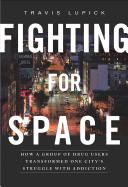 A Canadian journalist tells the story of Vancouver's radical "harm reduction" approach to drug addiction, along with case studies of six U.S. cities.
Review by Subjects:
Fiction ⋅ Mystery & Thriller ⋅ Biography & Memoir ⋅ Social Science ⋅ Travel Literature ⋅ Children's & Young Adult
Book Candy
Summer Reading
George R.R. Martin suggested 9 books to read this summer for Entertainment Weekly.
---
Quirk Books suggested "6 beach reading alternatives for those who stay out of the sun."
---
To mark the author's recent death, Bustle gathered "15 Harlan Ellison quotes to commemorate the legendary sci-fi writer."
---
Mental Floss explored "the curious origins of 16 common phrases."
---
In the U.K., "anonymous graffiti star Banksy has volunteered to lend a hand in keeping Bristol's 27 libraries open," BristolLive reported.
---
Noting that "the best country music is crime fiction," CrimeReads featured "12 country classics that capture the spirit of noir."

Great Reads
Rediscover: Italian Neighbors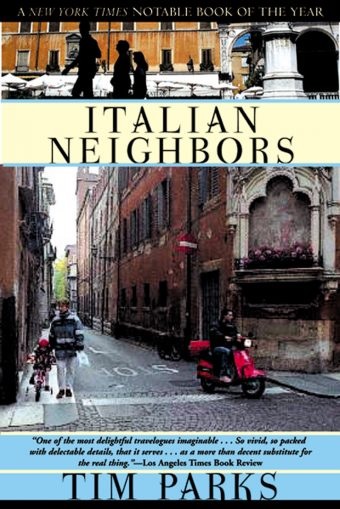 Tim Parks is an English writer and translator whose 14 novels include Europa, which was shortlisted for the Booker Prize. He has translated from Italian works by Alberto Moravia, Giacomo Leopardi and Niccolò Machiavelli, among others, and has written nonfiction work that includes Medici Money and Teach Us to Sit Still. He's also a regular contributor to the New York Review of Books and the London Review of Books.
Parks's most amusing and insightful work has to do with Italy, the country he's lived in since 1981, where he settled with his Italian wife. Italian Neighbors or a Lapsed Anglo-Saxon in Verona, published in 1992, chronicles his first decade in his adopted country, focusing on the denizens of his apartment building and others in his small town near Verona. Unlike some dewy-eyed books about Italy, Italian Neighbors offers sometimes jarring portraits of passionate, eccentric, strange, ultimately lovable Italians--and comes highly recommended by Italians themselves. A bestseller, it was followed by An Italian Education, a look at how children are schooled in Italy; A Season in Verona, Italian life seen through the prism of soccer; Italian Ways, On and Off the Rails from Milan to Palermo, accounts of travel in Italy; and A Literary Tour of Italy, an essay collection. Italian Neighbors was last published by Grove Press in 2003 ($16, 9780802140340).

The Writer's Life
Reading with... Adrian Todd Zuniga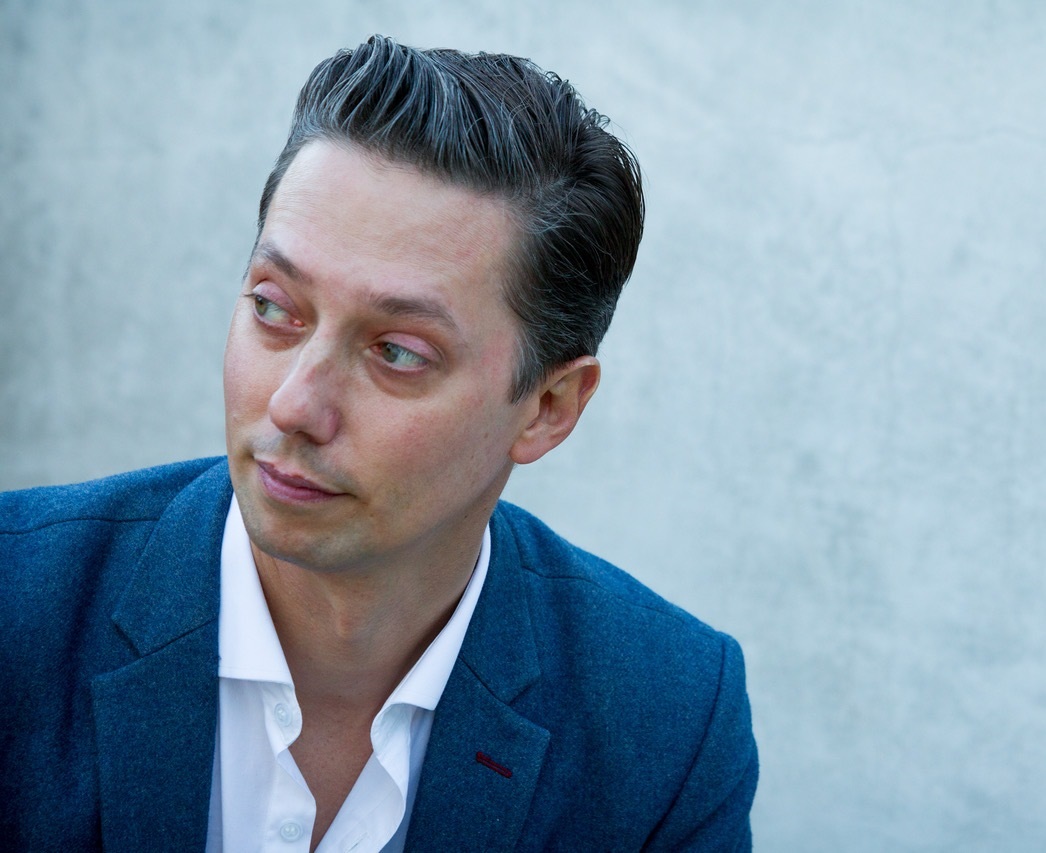 photo: Michael Young
Adrian Todd Zuniga's debut novel is Collision Theory (Rare Bird Books, April 17, 2018). He's the host/creator/CCO of Literary Death Match (now featured in more than 60 cities worldwide) and host of LDM Book Report on YouTube. A WGA Award-nominated screenwriter, he co-wrote Madden NFL 18's interactive movie Longshot (EA Sports). His short fiction has been featured in Gopher Illustrated and Stymie, and online at Lost Magazine and McSweeney's. He splits his time between London and Los Angeles.

On your nightstand now:

I'm 3/5ths through the draft of my new novel that focuses on racism, feminism and altruism, so my nightstand is strained under the weight of these books I'm desperate to get to, in this order, and have to get through as I inch towards a finished first draft: Invisible Man, Got the Whole World Watching by Mychal Denzel Smith; Everyday Sexism by Laura Bates; At the Dark End of the Street by Danielle L. McGuire; Beloved by Toni Morrison; The Sellout by Paul Beatty; The Robber Bride by Margaret Atwood.

Favorite book when you were a child:

When I was a kid, I used to read The Fox & The Hound comic book/graphic novel over and over again and just bawl my eyes out. It's so personal and precious to me and I am so glad for this question, because I've just discovered the movie (and thus the comic) was based on a novel by Daniel P. Mannix! How did I not know this?! So, yeah, that's now on my nightstand, too. I am literally giddy with nostalgia and excitement over this discovery.

Your top five authors:

This list can go so many different ways--I adore so many writers. But today, at 11:24 a.m., these are my five favorite authors. So, in 10-12 minutes, feel free to ask me again, and watch these answers change:

George Saunders, Ta-Nehisi Coates, Etgar Keret, Margaret Atwood, Marilynne Robinson.

(My brain is screaming: add Tobias Wolff! Add Carol Anderson! Add Ben Fountain! Add Vendela Vida! Don't stop at five! But I'm stopping at five. I definitely haven't listed nine authors. Just five.)

Book you've faked reading:

1984 by George Orwell. Don't look at me like that. I've seen the play, people! I'VE SEEN THE PLAY. And I've quoted him on the Literary Death Match stage ("In a time of universal deceit, telling the truth is a revolutionary act.") Okay, I'll put it on the stack--I feel sufficiently shamed.

Book you're an evangelist for:

The Power by Naomi Alderman. Every single person I've met has heard me talk about this book and about the hole in their life that will continue to exist until they read it. I feel the same about The Handmaid's Tale, but I know they'll just watch the TV show, so I'm all about The Power. It's also been a great influence on my new novel in that it taught me to haul ass in my writing. I'm a big fan of narrative speed, but this encourages me to bring it to another level.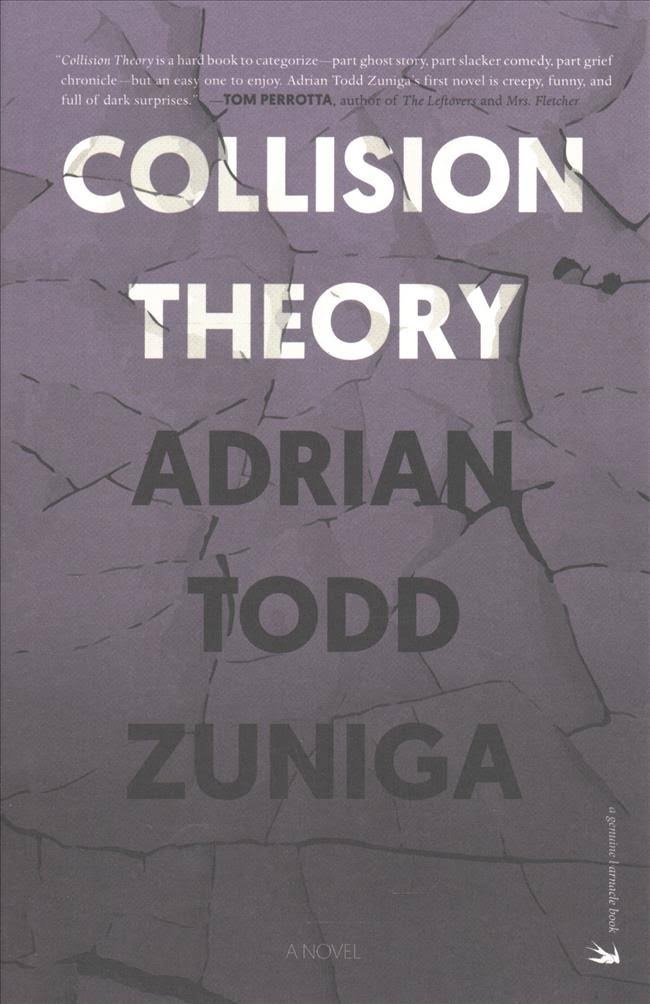 Book you've bought for the cover:

Citizen by Claudia Rankine. What's inside is a masterwork, but the cover plain breaks my heart. I knew I'd read it, I knew I'd get to it, and then one day I was like, I cannot wait any longer. The cover wouldn't let me.

Book you hid from your parents:

I'm the last of eight kids, so my parents had seen it all. There wasn't a need to hide. The only thing I remember hiding was my listening to NWA's Straight Outta Compton. I'd play it on my brother's "boom box" (my mother's term for it, and her saying those two words makes me laugh to this day), turn the volume down to 1 out of 10, press my ear to the speaker and memorize every word. Books-wise, I might have hid the Punisher comic books, which I read because I thought they made me cool. Truth is, I didn't like them that much. But that desire to be cool, mixed with him feeling risky made me.

Book that changed your life:

It by Stephen King. I remember reading that book after school, and the dedication of Collision Theory is based on that memory. The dedication:

To my mother,
who loved when I was at home reading
because it meant I was near her,
which meant I was safe.

I'd come home, lay on the couch and read. And I know it made my mother happy to have me home. My brothers and sisters were hellions, but there I was, home and safe, reading.

Favorite line from a book:

This felt like an impossible question, but there's one thing that I cannot get away from, that makes me lose it every time, from Cormac McCarthy's All the Pretty Horses. It's more than one line, but it's too beautiful to break up:

"The water was black and warm and he turned in the lake and spread his arms in the water and the water was so dark and so silky and he watched across the still black surface to where she stood on the shore with the horse and he watched where she stepped from her pooled clothing so pale, so pale, like a chrysalis emerging, and walked into the water. She paused midway to look back. Standing there trembling in the water and not from the cold for there was none. Do not speak to her. Do not call. When she reached him he held out his hand and she took it. She was so pale in the lake she seemed to be burning. Like foxfire in a darkened wood. That burned cold. Like the moon that burned cold. Her black hair floating on the water about her, falling and floating on the water. She put her other arm about his shoulder and looked toward the moon in the west do not speak to her do not call and then she turned her face up to him. Sweeter for the larceny of time and flesh, sweeter for the betrayal. Nesting cranes that stood singlefooted among the cane on the south shore had pulled their slender beaks from their wingpits to watch. Me quieres? she said. Yes, he said. He said her name. God yes, he said."

Five books you'll never part with:

Housekeeping by Marilynne Robinson
Bright Lights, Big City by Jay McInerney
Pastoralia by George Saunders
The Road by Cormac McCarthy
The Handmaid's Tale by Margaret Atwood

Book you most want to read again for the first time:

This one's a total wrestling match between The Road by Cormac McCarthy, Marilynne Robinson's Housekeeping and George Saunders's Pastoralia and Saunders' CivilWarLand in Bad Decline. The Road because I remember thinking it's not getting better for these people, it's not getting better. It will, it will. It never does, and in the end, when there is the faintest light of hope after such a horrifically dark time, it felt like everything good in the world. That still amazes me. As for Housekeeping, I remember finishing that and being astonished by how much it moved me, and wowed by the fact that there's not one male character in the book. I never noticed. To me, it's the best book I've ever read. It's perfect. And reading anything by Saunders for the first time--just the thought of that fills me with a sensation of profound glee. And now thinking of that glee, I'm reminded of how devastating and sad his stories are. "Sea Oak!" "Jon!" "CommComm!" To read those again for the first time would be marvelous.

Book Reviews
Fiction

Farrar, Straus & Giroux, $26, hardcover, 240p., 9780374279868
Graywolf Press, $16, paperback, 192p., 9781555978082
Mystery & Thriller
Harper, $27.99, hardcover, 400p., 9780062676788
Doubleday, $26.95, hardcover, 320p., 9780385543323
Ecco, $26.99, hardcover, 288p., 9780062747549
Biography & Memoir
Grand Central, $26, hardcover, 240p., 9781538744970
Hachette, $28, hardcover, 272p., 9780316559256
Grand Central, $27, hardcover, 400p., 9781538711927
Social Science

Arsenal Pulp Press, $21.95, paperback, 432p., 9781551527123
Travel Literature
Little, Brown, $28, hardcover, 288p., 9780316381239
Children's & Young Adult

HarperCollins, $16.99, hardcover, 256p., ages 8-12, 9780062665867
Greenwillow Books, $17.99, hardcover, 336p., ages 12-up, 9780062671158
Hachette, $17.99, hardcover, 48p., ages 5-8, 9781484704974
Past Tense




by Lee Child




ISBN: 9780399593512




Delacorte Press




November 5, 2018





an exclusive interview with bestselling author Lee Child

A successful career as a novelist was not something you dreamed of. How did you go from working at a television production company to becoming the author of one of the best-selling series in the thriller genre?
"I had a job that was a lot of fun and satisfying. It gave me plenty of time off for my family, for reading, and for hobbies. But then I was fired. What was I going to do next? It was a simple equation: I loved reading. I've read tens of thousands of books. So, why not try writing one? I was out of work and broke. Desperation is a huge factor. It makes you take it one hundred and twenty percent seriously. The goal is to make a living; to put food on the table. If that's foremost in your mind, you don't get all cross about editors or this and that. You just do it to get paid. It makes you ruthless with yourself."
Read the rest of the interview here.

ALSO FEATURED ON THE
the big THRILL…
| | | | | |
| --- | --- | --- | --- | --- |
| | | | | |
SHELL GAME by SARA PARETSKY: V.I. Warshawski is back in a dazzling new thriller called SHELL GAME, the 19th in Sara Paretsky's bestselling series about her renowned Chicago private investigator. And even though Victoria Iphigenia (Vic) Warshawski's been around a while, she's still tough as ever as she battles ISIS, ICE, the Russian mob, archeology looters, and more. Read more at The Big Thrill.
RECORD SCRATCH by J.J HENSLEY: It's a case Trevor Galloway doesn't want. However, when his client closes the meeting by putting a gun under her chin and pulling the trigger, obligation drags Galloway down a dark path. Award-winning author J.J. Hensley brings us the riveting second installment in his Trevor Galloway series. Find out more here.
THE COLOR OF LIES by C.J. LYONS: New York Times bestselling author C.J. Lyons explores the dark side of young adult literature with a story about a young girl with synesthesia—a kind of sensory criss-crossing that, in the case of high school senior Ella Cleary, gives her the ability to see people's emotions via colorful auras. Learn more at The Big Thrill.
MANUSCRIPT FOR MURDER by JESSICA FLETCHER AND JON LAND: Jessica Fletcher has had plenty to worry about over her storied career, both as a bestselling novelist and amateur sleuth. But she's never had any reason to worry about her longtime publisher and trusted friend, Lane Barfield—until now. Jon Land on the next book in the Murder, She Wrote series, MANUSCRIPT FOR MURDER. Visit The Big Thrill for more.
WE, THE JURY by ROBERT ROTSTEIN: Robert Rotstein is back with his latest legal thriller. Hailed as a must-read by New York Times bestselling author Steve Berry, WE, THE JURY is a riveting tale told from the perspective of individual jurors involved in a horrifying murder trial involving alleged domestic violence. Read more here.