From the Shelf
Dogs Days
For those of us lucky enough to live in areas with seasons, the summer has arrived! This time of year brings many wonderful things--outdoor grilling, reading on the beach, camping--but for many, the best part of summer is more outdoor time with your pet. Here are some dog-related board books to read with the toddler in your life.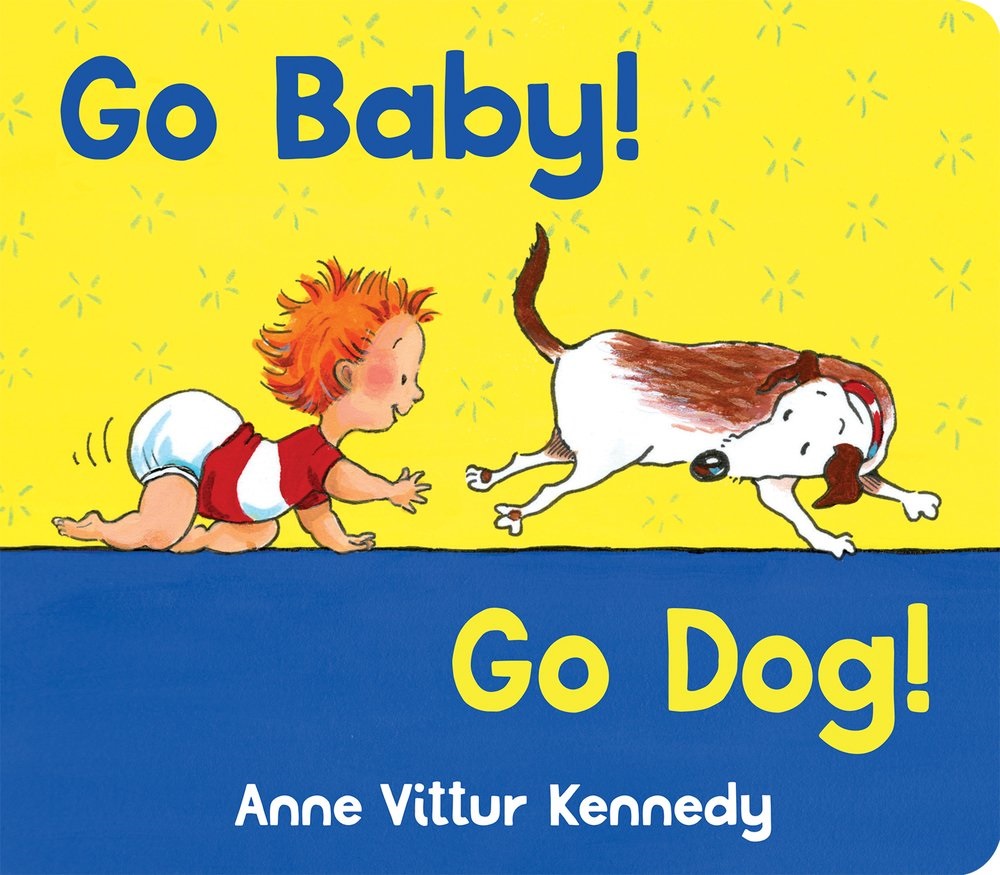 Go Baby! Go Dog! by Anne Vittur Kennedy (Whitman, $7.99, 20p., ages 1-3, 9780807529713)
A crawling, red-headed baby wants nothing more than to pet the family dog; the dog wants to be left alone. But when the baby despairs, the "[n]ice dog" returns to comfort.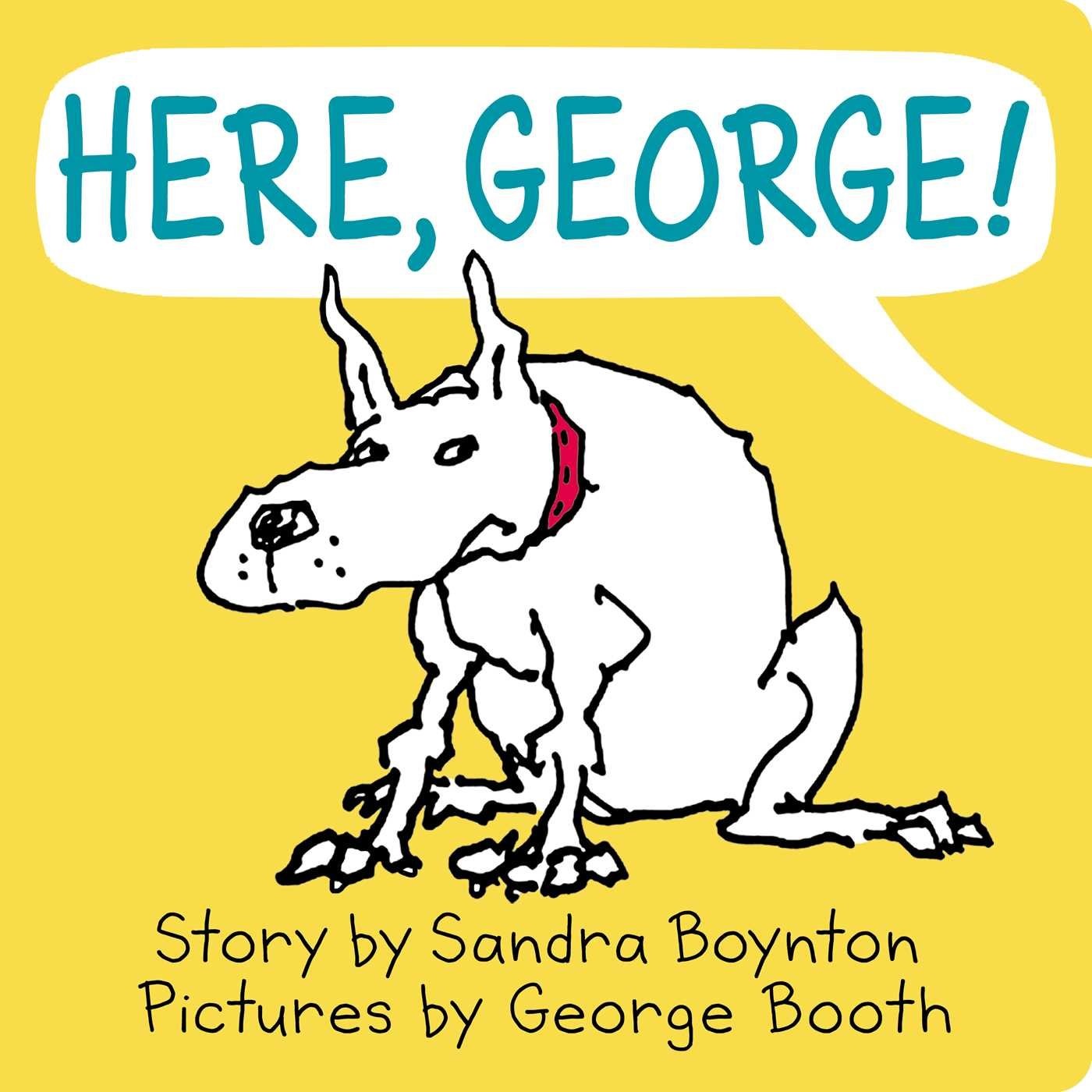 Here, George! by Sandra Boynton, illus. by George Booth (Little Simon, $7.99, 32p., ages 1-3, 9781534429642)
George is a very old dog. "He likes to sit." No matter if it is the lady, the man or the child calling George, George stays put. That is, until "some wild music begins to play" and George can't help but dance.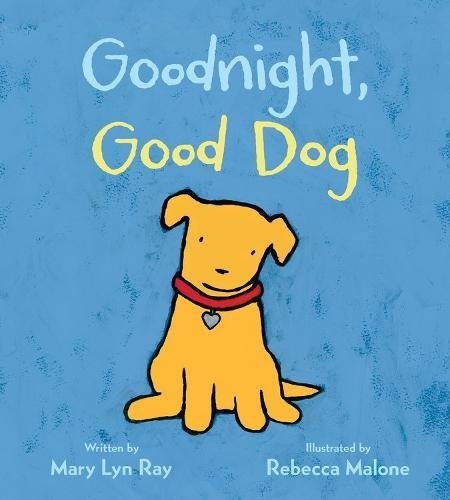 Goodnight, Good Dog by Mary Lyn Ray, illus. by Rebecca Malone (Houghton Mifflin Harcourt, $8.99, 30p., ages 1-3, 9781328852427)
It's nighttime but "the dog isn't sleepy." He likes the way the words "[g]oodnight, good dog... curl around him" but he isn't ready to sleep. Maybe, he thinks, he'll get sleepy if he tries to dream back the sun...

And for those who prefer cats: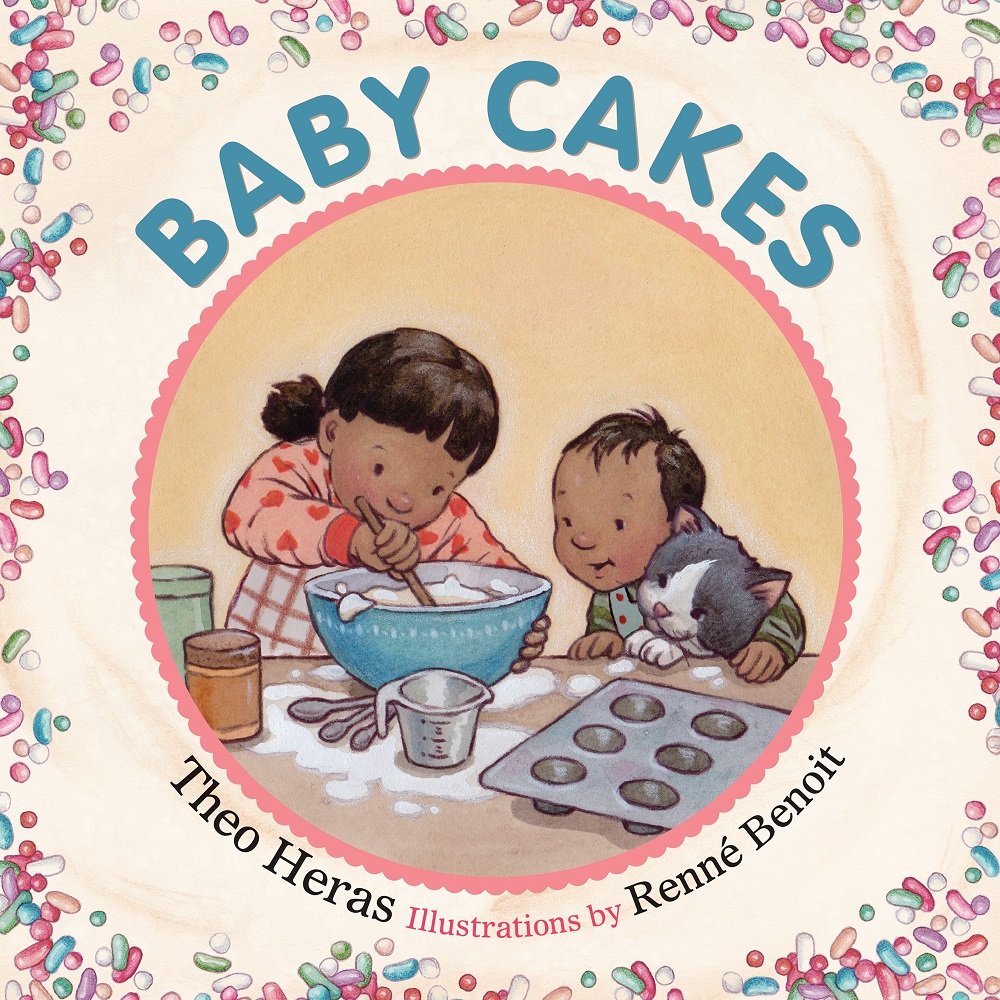 Baby Cakes by Theo Heras, illus. by Renné Benoit (Pajama Press, $13.95, 32p., ages 1-5, 9781772780307)
Two children want to bake cupcakes. "Kitty wants to help." The children measure flour, cream butter and accidentally drop the eggs; kitty helps by, in turn, knocking over the flour, watching intently and licking up the mess. --Siân Gaetano, children's and YA editor, Shelf Awareness

In this Issue...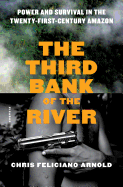 by Chris Feliciano Arnold
An investigative journalist explores the deep interior of the Amazon, discovering violence and instability along the river banks.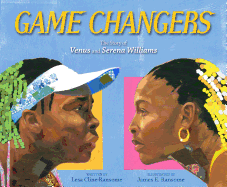 Author/illustrator team Lesa Cline-Ransome and James E. Ransome create another stunning nonfiction work about "two of the most popular athletes in history."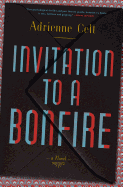 A twisted love triangle involving a young Russian woman, her famous author lover and his calculating wife plays out to a tragic end in 1930s New Jersey.
Review by Subjects:
Fiction ⋅ Mystery & Thriller ⋅ Food & Wine ⋅ Biography & Memoir ⋅ Political Science ⋅ Social Science ⋅ Essays & Criticism ⋅ Children's & Young Adult

Book Candy
Best Tennis Books
As Wimbledon 2018 starts, author Benjamin Markovits served up his favorite tennis books for the Guardian.
---
"This timed quiz will have you creating words from three provided words," Buzzfeed promised.
---
Brevity told some "classic jokes for writers."
---
"Found: 3 poisonous books in a university library," Atlas Obscura reported.
---
"I do not argue with obstinate men. I act in spite of them." Bookstr shared "10 Agatha Christie quotes to enlighten you."
---
Bookshelf invited readers to check out Mathilde Pénicauld's Bibliothèque "Sous le Socle."

Great Reads
Rediscover: Harlan Ellison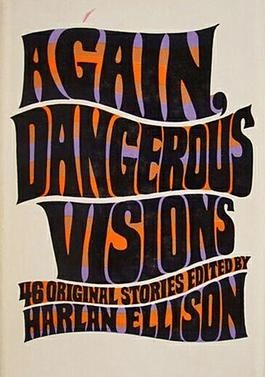 Prolific and pugnacious science-fiction author Harlan Ellison died on June 28 at age 84. He was a major figure in the New Wave movement, known as much for his 1,700-plus stories, screenplays, essays and other writing as for his abrasive personality. Ellison won eight Hugo Awards, four Nebula Awards, five Bram Stoker Awards, two Edgar Awards and more, as well as a host of lifetime achievement awards; his list of feuds, lawsuits and alleged assaults is nearly as expansive. He was famously fired after one day at Disney when Roy O. Disney overheard him joking about a pornographic movie with Mickey Mouse. Ellison was also a supporter of the civil rights movement, an opponent of the Vietnam War and a ceaseless advocate for writers who he considered mistreated.

Ellison is among the most anthologized speculative fiction authors. His short story collections include Strange Wine, The Beast that Shouted Love at the Heart of the World, Harlan Ellison's Watching, Deathbird Stories and Stalking the Nightmare: Stories and Essays. He is best known for the Star Trek episode "The City on the Edge of Forever"; the short stories "I Have No Mouth, and I Must Scream" and "'Repent, Harlequin!' Said the Ticktockman"; and the A Boy and His Dog stories. Ellison was the editor of the influential anthologies Dangerous Visions (1967) and Again, Dangerous Visions (1972), with an infamously long delayed third volume still unpublished at the time of his death. --Tobias Mutter

The Writer's Life
Alissa Quart: The American Squeeze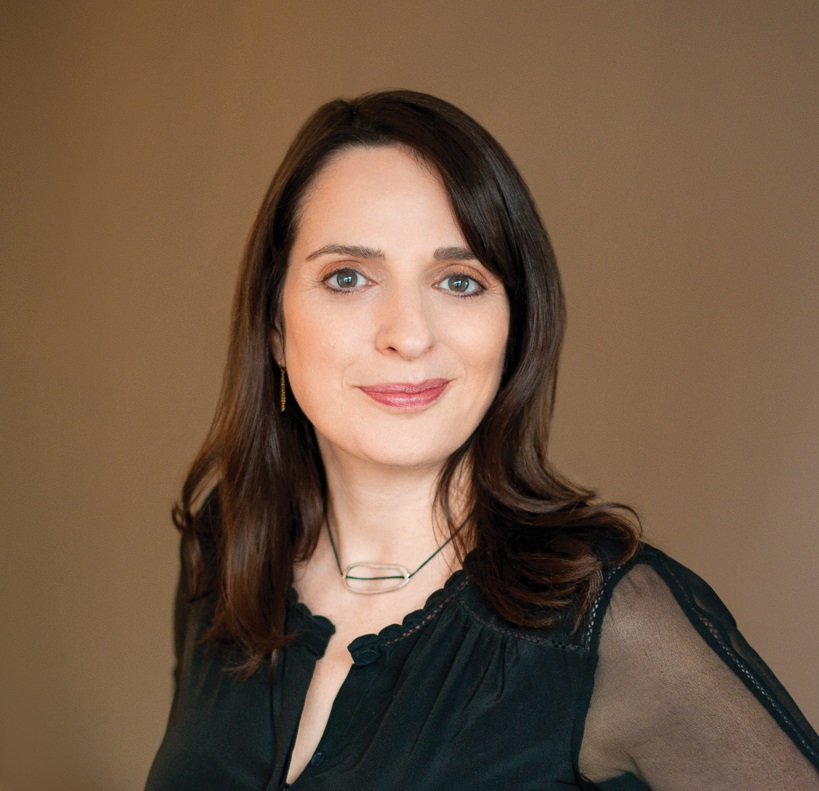 photo: Ann Fox
Alissa Quart (
Branded
,
The Republic of Outsiders
), journalist, poet and executive editor of the Economic Hardship Reporting Project, probes the crumbling foundation of the American Dream: an unstable middle class. In
Squeezed: Why Our Families Can't Afford America
(Ecco, $27.99; reviewed below), Quart blends facts, interviews and analysis into a powerful, affecting portrait of a country--its tired, its poor... and its possibilities.
You use "Middle Precariat" to describe the status of many of the people whose stories you tell in Squeezed. Can you explain that term?
The word "precariat" was popularized seven or so years ago to describe a rapidly expanding working class with unstable, low-paid jobs. I coined the term "Middle Precariat" to describe those who should be comfortable or even bourgeois, but it hasn't worked out that way for them. These are nurses, librarians, professors, even lawyers who should be in the prime of their working lives, but some of whom can't afford to rent an apartment big enough for their families and are certainly priced out of buying their homes. They have less job security and they may not have reliable work hours. They certainly don't have pensions or adequate retirement funds. As I say in the book, the Silicon Valley-like calls for disruption may mean that even in later middle age, the Middle Precariat may have their positions "reimagined." That cruel euphemism means they are to be replaced by younger, cheaper workers and sometimes now--or eventually--by machines.
Talking to a mother who returned to school to pursue a new career, who blamed herself for her inability to provide opportunities for her daughter, you wrote: "It made me want to break my journalist role... to say, it's not just you." That thread runs throughout this book: it's not just you.
One of my impetuses for writing Squeezed was the wish to tell the people I was talking to that it was not their fault. That's real self-help, in my opinion--reassuring people (when it's true, that is) that they are suffering due to a system error rather than their own mistakes, bad choices or personal failings.
I'd sometimes share information with subjects, like data about schools, for instance, or simply remind them they are part of a broader societal failure: "It's not you--it's this country."
As you point out, "America seems not to care about care." You interview people who experienced their struggles in isolation even as they provided care for others, and often gender roles factored into that. How might we communicate better about gender roles with people unable to recognize the need for change?
The caregiving of mothers, babysitters and domestic workers and guardians is some of the worst paid and most professionally disdained work out there. Yet it is the most important. This is an outrage.
It's also very much the legacy of sexism and racism. It's the coda to a federal decision blocking domestic workers and farmworkers from labor law protections: the National Labor Relations Act of 1935 allowed private-sector employees to protest abusive working conditions or bargain collectively, but domestic workers were excluded, due to pressure from Southern lawmakers. The contempt and punishment of the emotional and physical labor of care is written into our very political code.
Still, how are we to understand the apparent contempt for care work and care workers in this country when we are also told that childhood is sanctified and romantic and motherhood is beautiful? I think we need to alter the way we position care work of any kind. One way is protecting female employees from a gender pay gap, as this discrepancy can have a lot to do with mothers taking a hit professionally after their children are born. But I also think fighting the stigma around care is a conceptual thing: we need to start to see care capacity as a moral and professional advantage rather than simply a vulnerability or a distraction from "real work." Easier said than done, of course.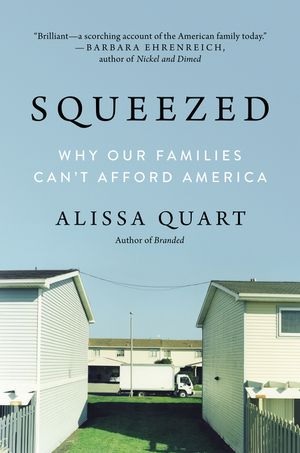 You write about your own career beginnings, teaching in a community college, "hoping to start a 'career' in poetics, of all ridiculous ambitions." And now, you are indeed a poet. There's a line in your poem "Strong Copies" in Monetized--"Here's to reproduction: photography, Twitter, pregnancy."-- that ties deeply to themes in your reporting and in Squeezed. How do your different kinds of writing relate to each other?
I love this question because as a journalist, I've reported on, say, what happens to the people gentrified out of their cities or neighborhoods. I report on mothering, or social class or newspapers shutting down. And then these themes entered my poetry. Sometimes, I think of poetry as the afterbirth of my journalism.
My last poetry book, Monetized, has similar preoccupations as my nonfiction, like Squeezed or my first book, Branded: to monetize means to "convert into or express in the form of currency." It's a word everyone uses in the Silicon Valley when they speak of turning something into commodity. In journalism and, of course, in poetry, turning a labor of love or something in the name of the social good into something of monetary value can be hard or impossible. So Monetized is sort of an ironic title.
What books are on your nightstand?
The Mars Room by Rachel Kushner, George Orwell's Fighting in Spain, In a Day's Work by Bernice Yeung, the poetry collection Flow by Anne Carson, Skating to Antarctica by Jenny Diski... basically it ranges from political reporting to poetical novels and memoirs to rigorous poetry. And you'll notice it's almost all by women. I hope I don't sound like a separatist, but most of the books I read are by women!
What are you working on now?
I am working on a collection of poetry that's quite formalist and political--lots of breaking news in it
about harassment
, etc.--called
Thoughts and Prayers
.
What's your hamster's name and why?
Tabitha. My daughter tells me it was a name she found "cheery." I think it came to her from Beatrix Potter's book about Tabitha the cat, which is paradoxical, of course, as cats eat hamsters.
I think she wanted a cat.
Book Reviews
Fiction
St. Martin's Press, $27.99, hardcover, 384p., 9781250086082
Farrar, Straus & Giroux, $26, hardcover, 224p., 9780374279530
Mystery & Thriller

Bloomsbury, $26, hardcover, 256p., 9781635571523
Skyhorse, $24.99, hardcover, 320p., 9781510732407
Poisoned Pen Press, $15.95, paperback, 9781464206955
Food & Wine
Pushkin Press, $24.95, hardcover, 224p., 9781782273080
Biography & Memoir
Liveright, $22.95, paperback, 624p., 9781631494581
Political Science
Ecco, $27.99, hardcover, 320p., 9780062412256
Social Science

Picador, $28, hardcover, 352p., 9781250098948
Essays & Criticism
Tin House, $14.95, hardcover, 150p., 9781941040997
Children's & Young Adult

Paula Wiseman Books, $17.99, hardcover, 48p., ages 4-8, 9781481476843
Simon & Schuster, $18.99, hardcover, 336p., ages 14-up, 9781534406018