From the Shelf
Some Friends of Dorothy
How exciting it was to learn in April that Andrew Sean Greer's novel of comic brilliance Less won the Pulitzer Prize! With its thoughtful, unassuming hero and sweet, understated romance, there is everything to love about Less. It's timely, too, now that it's out in paperback (Back Bay, $15.99), making it perfect for beach reading or your Pride Month book club.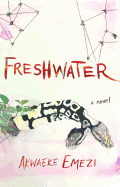 There are a lot of excellent, prize-worthy books coming from LGBTQ writers these days, and I love pointing people toward them!
Freshwater
by Akwaeke Emezi (Grove, $25.99) is a potent coming-of-age novel unlike anything I've read before. Difficult to describe, it's one you have to read to believe.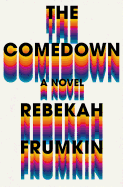 The Comedown
by Rebekah Frumkin (Holt, $27), on the other hand, is firmly planted in stark history from the late 20th century. It follows decades of hope and hopelessness in the lives of two Ohio families, for what we described in our review as "a talented debut from a novelist with a sharp eye."
Another first novel with some well-earned praise is Chelsey Johnson's
Stray City
(Custom House, $25.99). Set in Portland, Ore., and brimming with candid reflection, this one turns the idea of gaily ever after on its head. What happens when a die-hard lesbian falls into an affair with a man? Well, let's just say it's complicated.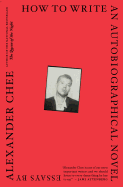 But it's not all fiction! The title to Alexander Chee's essay collection,
How to Write an Autobiographical Novel
(Mariner, $15.99), may give you pause, but don't miss this book. Reflecting on his formative years and his journey toward becoming a powerful voice in literature, Chee champions the process of writing fiction "because the ways you are human are not always visible to yourself."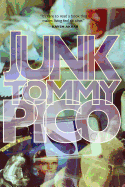 And if you want a break from prose altogether,
Junk
by Tommy Pico (Tin House, $15.95) is a book-length poem about love and heartbreak but in "a stream-of-consciousness style that recalls the generation-defining mythos of Allen Ginsberg's
Howl
," our review declares.
There are of course scores more, but this list will set you on the right track! --Dave Wheeler, associate editor, Shelf Awareness

In this Issue...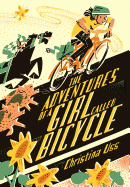 An orphan who's grown up in a mostly silent monastery rides a bicycle cross-country to prove to her guardian she can make friends on her own.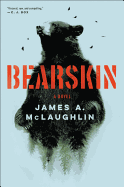 An extraordinary first novel of powerful prose, Bearskin captures the blurry line between studying primordial nature and being a part of it.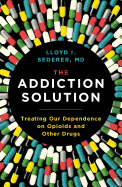 The chief medical officer for the largest state mental health agency in the U.S. provides insight and opinions on how to start winning the war on drugs.
Review by Subjects:
Fiction ⋅ Biography & Memoir ⋅ Social Science ⋅ Essays & Criticism ⋅ Health & Medicine ⋅ Art & Photography ⋅ Audio ⋅ Children's & Young Adult

Upcoming Events
Angie Cavallari - Trailer Trash: An 80s Memoir
10/24/2018 - 7:00PM
A Memoir About Growing Up as an '80s Child in Impoverished Trailer Parks, A Book Talk & Signing #TatteredLoDo
Julia Corbett - Out of the Woods
10/24/2018 - 7:00PM
Seeing Nature in the Everyday, A Book Talk & Signing #TatteredAspenGrove
RMFW Panel with Warren Hammond & Angie Hodapp
10/25/2018 - 7:00PM
Twenty Stories about the Masks We Wear, An Anthology by the Rocky Mountain Fiction Writers with Guest Authors #TatteredColfax
10/25/2018 - 6:00PM
Join us at #TatteredAspenGrove for a discussion on our favorite books!
Tim Mohr - Burning Down the Haus
10/25/2018 - 7:00PM
Punk Rock, Revolution, and the Fall of the Berlin Wall, A History Book Talk & Signing #TatteredLoDo
Eli Saslow - Rising Out of Hatred
10/26/2018 - 7:00PM
The Awakening of a Former White Nationalist, A Political Science Book Talk & Signing #TatteredColfax
Keith Gessen & Benjamin Kunkel
10/26/2018 - 7:00PM
A Fiction Reading & Signing of A TERRIBLE COUNTRY & INDECISION #TatteredAspenGrove
David E. Nielson - The 9 Dimensions of Conscious Success
10/26/2018 - 7:00PM
It's All About You!, A Business Book Talk & Signing #TatteredLoDo
10/27/2018 - 7:00PM
Sweet & Savory Baking in Your High-Altitude Kitchen, A Cookbook Talk & Signing #TatteredAspenGrove
Adrienne Rinaldi - Brew and Asana
10/27/2018 - 7:00PM
A Beersnobchick's Guide to Beer and Yoga, A Book Talk & Signing #TatteredLoDo
Arthur A. Hansen - Barbed Voices & Nisei Nysayer
10/28/2018 - 2:00PM
Japanese History Book Talk & Signing #TatteredLoDo
The Learning Source Book Bash with Matthew Sullivan
10/28/2018 - 6:00PM
Book Presentation, Silent Auction, Light Refreshments, Cocktails, Books, & More! TICKETS ON SALE NOW! #TatteredColfax
Great Reads
Rediscover: Anthony Bourdain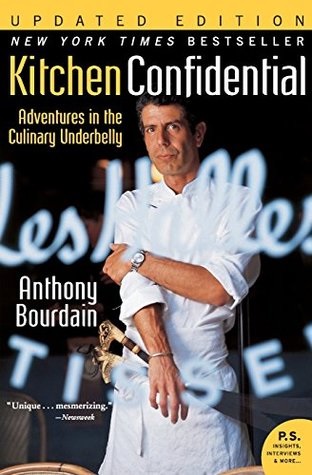 Anthony Bourdain's sudden death last Friday marked a tragic end to a life that inspired and touched the many people who read his bestselling books and watched his engaging TV series. Although we ran an item about his career here recently, we want again to pay tribute to one of our favorite authors.

Just last month, Anthony Bourdain's food travelogue Parts Unknown returned for its 11th season on CNN. It was Bourdain's fourth such series, after the Travel Channel's No Reservations (2005-2012) and The Layover (2011-2013), and the Food Network's A Cook's Tour (2002-2003). Prior to TV stardom, Bourdain earned his chops as the bestselling author of Kitchen Confidential: Adventures in the Culinary Underbelly (Bloomsbury), his darkly funny memoir about life behind the stove. With scalding wit and honesty, he relates his road to becoming a chef and his hectic, often drug-fueled work in high-end New York City kitchens during the 1980s as well as shares inside restaurateur tips, like not to order fish on Monday (it's leftover from the weekend) and never order steak well done (overcooking masks low-quality cuts).

In 2011, Bourdain peeled his celebrity chefdom into his own imprint under Ecco, which has published books by chefs, musicians, athletes and others. Bourdain's own literary career continued after Kitchen Confidential with A Cook's Tour (2001), The Nasty Bits (2006), No Reservations (2007), Medium Raw (2010) and Appetites: A Cookbook (2016). Bourdain wrote several fiction books in the 1990s prior to Kitchen Confidential and returned to that genre in 2012 as co-author of the graphic novel Get Jiro! for DC Comics/Vertigo. Another co-authored comic, Hungry Ghosts, comes out this October. An updated edition of Kitchen Confidential was last published in 2007 by Ecco ($16.99, 9780060899226).

Ecco president and publisher Daniel Halpern paid tribute to Bourdain, saying, "I've known Tony as an author and friend for many years. He not only revolutionized the memoir genre with his groundbreaking and iconic work Kitchen Confidential, he supported emerging voices and chefs with his imprint Anthony Bourdain Books. His death is a great personal tragedy. Our thoughts are with his daughter and family at this difficult time." --Tobias Mutter
The Writer's Life
Reading with... Joseph Crespino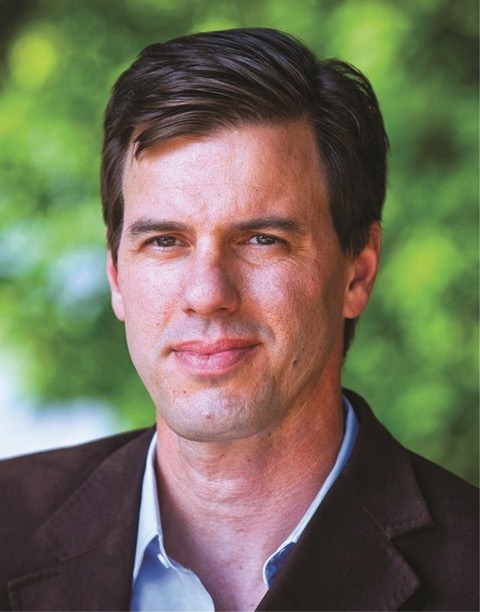 photo: Kay Hinton
Joseph Crespino, Jimmy Carter Professor of American History at Emory University, is a historian of the 20th-century United States and the American South since Reconstruction. He is the author of
In Search of Another Country
and
Strom Thurmond's America
. His third book,
Atticus Finch: The Biography
(Basic Books, May 8, 2018), is a portrait of Harper Lee and her father.
On your nightstand now:
Winthrop Jordan, Tumult and Silence at Second Creek: An Inquiry into a Civil War Slave Conspiracy
Wallace Stegner, Beyond the Hundredth Meridian: John Wesley Powell and the Second Opening of the West
Marjorie J. Spruill, Divided We Stand: The Battle over Women's Rights and Family Values That Polarized American Politics
Johnny Cash, Man in Black: His Own Story in His Own Words
Jonathan Franzen, Purity
Timur Vermes, Look Who's Back
W.G. Sebald, The Rings of Saturn
George Saunders, Lincoln in the Bardo
Favorite book when you were a child:
The In-Your-Face Basketball Book by Chuck Wielgus and Alexander Wolff, with an introduction by Al McGuire.
Your top five authors:
Flannery O'Connor
John Williams
Richard White
Elena Ferrante
Tim O'Brien
Book you've faked reading:
"Faked reading" is a tricky concept for an academic. I had a professor in graduate school who told his students that it was an essential skill of the profession to be able to say something intelligent about a book that you haven't read.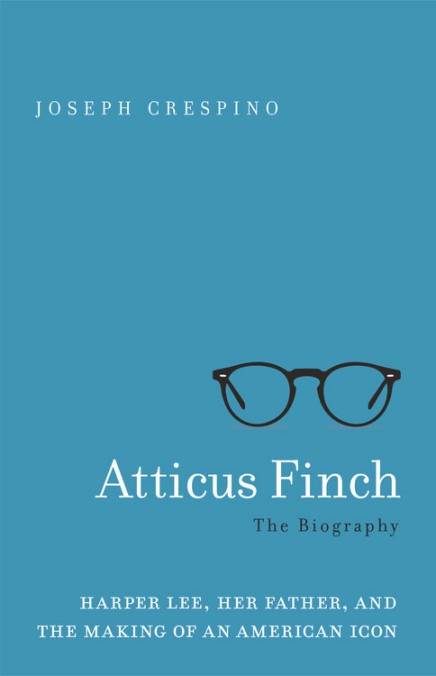 Book you're an evangelist for:
Paul Elie, The Life You Save May Be Your Own.
Book you've bought for the cover:
Michael Ondaatje, The Cinnamon Peeler.
Book you hid from your parents:
I hid things from my parents, but books weren't one of them.
Book that changed your life:
Taylor Branch, Parting the Waters. I read it the summer after my freshman year in college. I am a native Mississippian, and Branch's vivid descriptions of the bravery of black Mississippians and their struggles against what can only be called racist terrorism (although I wouldn't have been able to conceive of that term then) astonished me. I once took my copy of that book on a driving tour around my home state to visit places like the Sunflower County Courthouse, where Fannie Lou Hamer demanded the right to vote, or the tiny town of Liberty in southwest Mississippi, where in September 1961 a black man named Herbert Lee was shot dead in broad daylight by a sitting member of the Mississippi state legislature. It's hard to believe, even today. Reading that book made me realize that I had to learn this history, and that I had to try to contribute something to our understanding of it.
Favorite line from a book:
"It seems to me that the moralist is the most useless and contemptible of creatures. He is useless in that he would expend his energies upon making judgments rather than upon gaining knowledge, for the reason that judgment is easy and knowledge is difficult. He is contemptible in that his judgments reflect a vision of himself which in his ignorance and pride he would impose upon the world. I implore you, do not become a moralist; you will destroy your art and your mind." --John Williams, Augustus
Five books you'll never part with:
C. Vann Woodward, Tom Watson: Agrarian Rebel
Ralph Ellison, Invisible Man
Will Campbell, Brother to a Dragonfly
Graham Greene, The Power and the Glory
Richard Ford, The Sportswriter
Book you most want to read again for the first time:
Wallace Stegner, Crossing to Safety. I read it when I was younger and found it full of wisdom and truth. I'm closer now in age to the characters in the book, and so it would be fascinating I think to encounter it now for the first time.
Your favorite cookbook:
Alex Patout, Patout's Cajun Home Cooking. It was my mother's, and I don't know that she ever cracked the spine, but everything I've cooked from it has been absolutely delicious.
Book Reviews
Fiction

Ecco, $26.99, hardcover, 352p., 9780062742797
Knopf, $26.95, hardcover, 304p., 9780525521198
Graywolf Press, $26, hardcover, 264p., 9781555978051
Viking, $27, hardcover, 352p., 9780735221680
Biography & Memoir
Harper Perennial, $15.99, paperback, 272p., 9780062428738
Social Science
Abrams, $26, hardcover, 272p., 9781419730993
Essays & Criticism
Norton, $21.95, hardcover, 224p., 9780393635751
Health & Medicine

Scribner, $26, hardcover, 224p., 9781501179440
Art & Photography
NewSouth Books, $27.95, hardcover, 232p., 9781588382948
Audio
Random House Audio, $50, CD, $30 download, 9780525588337
Children's & Young Adult

Margaret Ferguson/Holiday House, $16.99, hardcover, 320p., ages 8-12, 9780823440078
Roaring Brook Press, $19.99, hardcover, 64p., ages 4-8, 9781626726550