From the Shelf
Give Your Graduate a Book!
It's graduation season, and time to congratulate friends and family who have finished high school or college. Though I always give graduates what they most want (a check!), I also like to include a book to mark their achievement. Here are some of my favorite choices.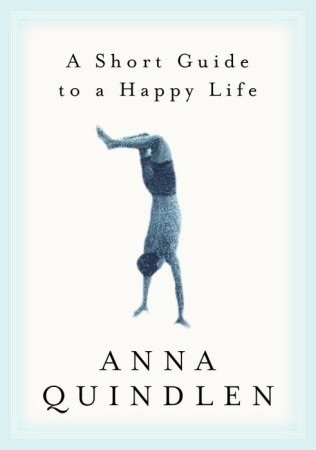 A Short Guide to a Happy Life
(Random House, $15) and
Being Perfect
(Random House, $15) are a pair of small books based on commencement addresses given by acclaimed author Anna Quindlen at Barnard, her alma mater. They both provide inspiring advice, accompanied by beautiful photographs, on getting the most out of every day and living your best life, with a focus on happiness in the first book and avoiding the trap of perfectionism in the second.
My sons and their friends love F in Exams--The Very Best Totally Wrong Test Answers (Chronicle, $9.95) by Richard Benson, a hilarious collection of outrageously funny (and wrong) test answers written by real students. Any graduate at any level will laugh out loud and pass this book to his or her friends.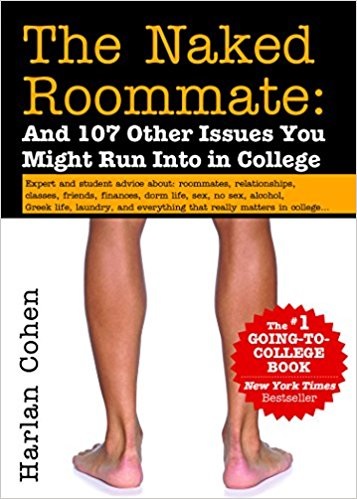 The perfect gift for high school grads moving on to college is
The Naked Roommate (and 107 Other Issues You Might Run into in College)
(Sourcebooks, $14.99) by Harlen Cohen, which combines practical advice on problems they might be embarrassed to ask about with a great sense of humor, plus stories from actual college students.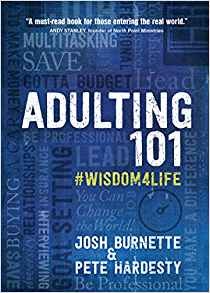 For my son's college graduation, I searched for the perfect book to help him begin his adult life, and I found it in Adulting 101: #Wisdom4Life (Broadstreet, $14.99) by Josh Burnette and Pete Hardesty. There are lots of books out there on finding a job or being successful at work or learning how to manage your finances, but this practical guide for those embarking on adult life includes all that--and much more. --Suzan L. Jackson, freelance writer and blogger at Book by Book

In this Issue...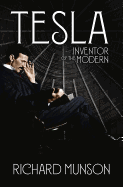 Tesla tells the extraordinary story of the eccentric and enigmatic inventor whose genius transformed the global power industry.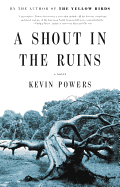 A Shout in the Ruins is a short but sprawling novel that follows slaves, plantation owners, orphans, veterans and many more from the antebellum South to the 1980s.
Review by Subjects:
Fiction ⋅ Food & Wine ⋅ Biography & Memoir ⋅ History ⋅ Essays & Criticism ⋅ Children's & Young Adult

Upcoming Events
Angie Cavallari - Trailer Trash: An 80s Memoir
10/24/2018 - 7:00PM
A Memoir About Growing Up as an '80s Child in Impoverished Trailer Parks, A Book Talk & Signing #TatteredLoDo
Julia Corbett - Out of the Woods
10/24/2018 - 7:00PM
Seeing Nature in the Everyday, A Book Talk & Signing #TatteredAspenGrove
RMFW Panel with Warren Hammond & Angie Hodapp
10/25/2018 - 7:00PM
Twenty Stories about the Masks We Wear, An Anthology by the Rocky Mountain Fiction Writers with Guest Authors #TatteredColfax
10/25/2018 - 6:00PM
Join us at #TatteredAspenGrove for a discussion on our favorite books!
Tim Mohr - Burning Down the Haus
10/25/2018 - 7:00PM
Punk Rock, Revolution, and the Fall of the Berlin Wall, A History Book Talk & Signing #TatteredLoDo
Eli Saslow - Rising Out of Hatred
10/26/2018 - 7:00PM
The Awakening of a Former White Nationalist, A Political Science Book Talk & Signing #TatteredColfax
Keith Gessen & Benjamin Kunkel
10/26/2018 - 7:00PM
A Fiction Reading & Signing of A TERRIBLE COUNTRY & INDECISION #TatteredAspenGrove
David E. Nielson - The 9 Dimensions of Conscious Success
10/26/2018 - 7:00PM
It's All About You!, A Business Book Talk & Signing #TatteredLoDo
10/27/2018 - 7:00PM
Sweet & Savory Baking in Your High-Altitude Kitchen, A Cookbook Talk & Signing #TatteredAspenGrove
Adrienne Rinaldi - Brew and Asana
10/27/2018 - 7:00PM
A Beersnobchick's Guide to Beer and Yoga, A Book Talk & Signing #TatteredLoDo
Arthur A. Hansen - Barbed Voices & Nisei Nysayer
10/28/2018 - 2:00PM
Japanese History Book Talk & Signing #TatteredLoDo
The Learning Source Book Bash with Matthew Sullivan
10/28/2018 - 6:00PM
Book Presentation, Silent Auction, Light Refreshments, Cocktails, Books, & More! TICKETS ON SALE NOW! #TatteredColfax
Book Candy
Presidential Mysteries and Thrillers
To mark this week's release of The President Is Missing by former President Bill Clinton and James Patterson, CrimeReads recommended "23 classics of presidential mysteries and thrillers."
---
Electric Lit explored "the four rules for a good book club... and how the group featured in the movie Book Club breaks almost all of them."
---
Bustle suggested "10 reading hacks for finally getting through your overstacked TBR pile."
---
Stefanie Dreyfuss "made a secret code to review every book she read, and it's genius," Buzzfeed reported.
---
For sale: "A winsome map showing the way to Pooh Corner" was showcased by Atlas Obscura, which noted you could "explore the '100 Aker Wood' for only $200,000."

Never Anyone but You
by Rupert Thomson
In Never Anyone but You, Rupert Thomson (The Insult; Katherine Carlyle) re-creates with intimate and emotional detail the lives--and love--of two extraordinary women who lived in the early half of the 20th century: Claude Cahun and Marcel Moore.
Claude and Marcel met as teenagers (then named Lucie and Suzanne, respectively). Despite the possible censure they faced at the time, the two fell in love and embarked on a decades-long relationship with one another. In a stranger-than-fiction twist, their clandestine relationship was further covered by the fact that the divorced father of one married the widowed mother of the other, allowing the two women to live together as stepsisters without raising suspicion.
While history has better remembered Claude--her self-portraits and writing, in particular, have preserved many of her ideas on femininity and gender norms that are as relevant (indeed, downright revolutionary) today as they were during her lifetime--Thomson brings the love between Claude and Marcel to life by writing from Marcel's perspective. This narrative decision serves two purposes: first, by writing in the first person, Thomson conveys an emotional depth to the relationship that would be lacking if told from without. And second, by maintaining Claude as the subject of another's perspective, the art she's left behind is given further context for those who may seek it out.
That being said, the experiences of these two women were so intertwined and interrelated that Never Anyone but You is not so much an accounting of their individual lives and actions, but rather an exploration of their shared life.
"Sometimes, though, just sometimes, Claude would become me and I would become her--while making love, for instance, or dancing--and it was unforced and seamless, it was comfortable, this reversing of our roles, this intermingling of our attributes and our desires. I had seen acquaintances of ours notice this capacity in us, and I had watched it arouse their jealousy... they realized that they didn't have anything we wanted, and they took our self-sufficiency as a kind of rejection, or even as an expression of contempt."
This intimacy between the two women is born in part from the secrecy of their relationship and their continued dependence on one another for love and support. More importantly, though, it is what gave both a place of inclusivity in a world that wanted to exclude them--because of their gender, their sexuality, their politics, or some combination thereof.
Thomson's novels have varied in subject, but his skill as a novelist is on full display in Never Anyone but You. Drawing on historical facts and what is known of Claude and Marcel's personal lives, he has built a richly imagined work of historical fiction that succeeds in capturing the essence of each distinct period of Claude and Marcel's life together: their teenage years in the provincial town of Nantes; the energy and passion of the Surrealist movement in 1920s Paris; the reclusive nature of the women's retreat in Jersey; the fear and apprehension that lay over Jersey during the German occupation of the Channel Islands. Each of these distinct periods serves to provide further context to the complex story of two individual women who defied expectations to live a life of their own creation.
This idea of self-determination and creation was central to Claude's art, and so it's perhaps not surprising that it features so prominently in Thomson's novel. But what Thomson succeeds in imagining, with layers of sentiment that make the story resonate across the decades, is the importance of that determination to the very identity of both women. It is the driving force behind Suzanne's decision to stay with Lucie; it is behind their decision to rename themselves upon arriving in Paris in the 1920s; it is what leads them to set up an exceptionally dangerous anti-Nazi propaganda project in Jersey during the German occupation of their home.
Perhaps most importantly, it is also central to their love for one another. Marcel recognizes the work Claude has put into making the "constantly shifting construct that was herself," and does everything in her power to preserve that construct, no matter the cost to herself or the forces working against her.
Steeped in historical detail, surprisingly timely statements on gender norms and mental health, and suspenseful moments of choice and deliberation, Never Anyone but You is a captivating and heartfelt tale of love and the many shapes it can take. --Kerry McHugh
Other Press, $25.95, hardcover, 368p., 9781590519134
---
Rupert Thomson: Between the Real and the Imagined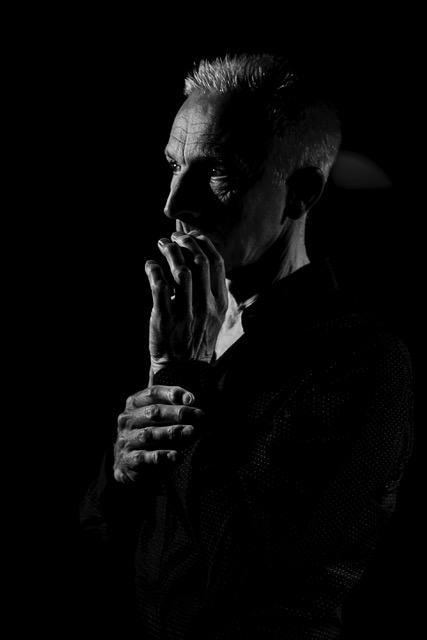 photo: Sveta Mishima
Rupert Thomson is the author of several novels, including The Insult, selected by David Bowie as one of 100 Must-Read Books of All Time; Death of a Murderer, shortlisted for the 2008 Costa Novel; and Katherine Carlyle. His latest novel, Never Anyone but You, tells the story of the real-life love affair between Claude Cahun and Marcel Moore. Thomson lives in London.
Never Anyone but You is based on a true story. How did you first come across Claude Cahun and Marcel Moore?
I found a photo of Claude Cahun in a magazine. She had shaved eyebrows, a shaved head, and she was wearing a black dress. Her head was kind of turned away. She just looked really bizarre. And I thought, "Who is that?"
There were a few biographical details in the article, and they were so intriguing. It was such an extraordinary story, and one I hadn't heard before. Never Anyone but You didn't start as a book quite then, but it lodged in my head, as these ideas often do.
The book is rich with historical detail across both women's lives and spanning several decades of the 20th century. How did you conduct your research?
I take a kind of peculiar attitude to research. I usually just start with my intuition. I wrote one or two drafts of the novel without knowing much at all. I do that to understand the psychological underpinnings of the characters. Background, structure, pace--all those things can come later, as far as I'm concerned. What I was really trying to get at is the relationship between Marcel and Claude.
This is a good thing and a bad thing. It's good because I nearly always discover valuable things that I wouldn't have discovered if I did all the research and at the end painstakingly constructed a book out of all the facts. It's bad because I make all kinds of mistakes. I write things that couldn't possibly have happened. So later on, I have a fair amount of problems.
I did go to Jersey twice, interviewed a bunch of people, and must have read over 100 books. I read and read and read, everything I could lay my hands on. But there does come a point when you realize you know what you need to know, and you have to go ahead with the writing.
I also tell this story from Marcel's voice. There are things she wouldn't have known in her life, or things she wouldn't have found important. The novel is her looking back on 40 years with an extraordinary and complicated woman. So all the research had to be run through the lens of Marcel's mentality. And that became a way of filtering what I was reading. That made it much easier to know what I was going to use and what I wasn't going to use.
You mentioned this approach caused some problems, though?
After I'd been working on the book for over a year, I tracked down François Leperlier, who wrote the main biography of Claude.
There was a point in August 2015 when we met in person and had drinks together and dinner, and I asked to be in touch with him via e-mail. He was so unbelievably patient and useful. I would have tiny questions like, "When the two women lived on Jersey, did they have a car?" and then I'd have huge questions like, "What kind of Marxist was Calhoun? What kind of Marxism did they believe in?"
We went back and forth on lots of questions, and then, a year later, I went and spent three days with him. That actually almost undermined the book completely. I have this opening scene, for example, that takes place when the Germans are about to occupy Jersey, and Marcel is swimming in the sea, and feels the bombs falling miles away. François stopped me and said, "That's impossible. There's no evidence that Marcel was in the sea when that happened. Claude wrote about that moment and never mentioned anything about it." But as far as I was concerned, there was nothing Claude wrote that says Marcel wasn't in the sea, either.
We had a kind of clash between the academic nonfiction writer and the fiction writer, who works with the imagination. It was a really interesting few days, because he'd keep finding things with no evidence to prove it did happen, while I felt there was no evidence to say it didn't.
I have a theory about real facts and imagined facts. And the imagined facts take precedence even though I'm writing about real people. What fascinated me most about their story is what happened behind closed doors. Those moments that no historian could write, because they can only write things based on evidence. But the whole point of fiction is to go beyond that. So, for me, if something felt psychologically appropriate, I'd go ahead with it.
Early in her relationship with Claude, Marcel says, "It was the life I was living that unnerved me. The path I had chosen was the one that I could not imagine."
That line looks so simple when you first read it, but it's actually quite a complicated idea. I believe mystery comes from clarity, rather than the other way around.
Marcel had, at one point, imagined a fairly conventional life for herself. Claude throws all of that completely up into the air. The idea of having a lover who is a woman at that time and that place was really unthinkable. I believe Claude's effect on Marcel was rather seismic. She changed Marcel completely.
Really, the book is a love story. It's one woman talking about the life she spent with another woman who is just extraordinarily complicated and complex and vulnerable. It is an exploration of what is it like to love someone so impossible. --Kerry McHugh
---
Shelf vetted, publisher supported.
The Writer's Life
Tommy Orange: In the Present Tense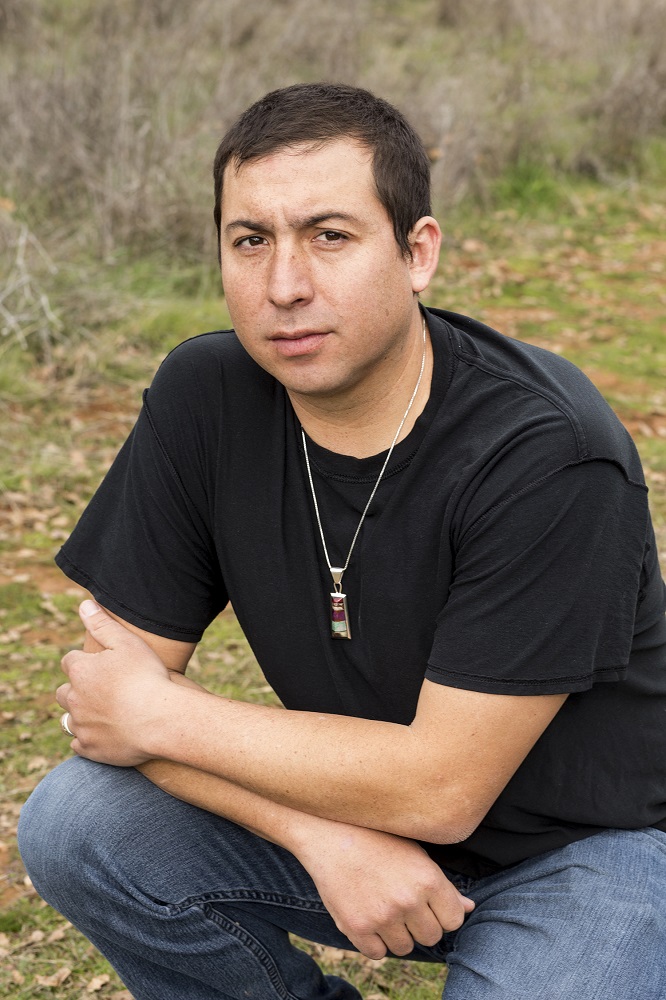 photo: Elena Seibert
Tommy Orange is a recent graduate of the MFA program at the Institute of American Indian Arts. He was a 2014 MacDowell Fellow and a 2016 Writing by Writers Fellow. He is an enrolled member of the Cheyenne and Arapaho Tribes of Oklahoma. His debut novel, There There (Knopf), is reviewed below.
When did you start writing and decide that this was your calling?
I came to it pretty late. I was kind of doing it unconsciously in the margins of textbooks and on the backs of notes. I have a distinct memory of writing weird little lines everywhere. I did not consider myself a writer, was not headed in that direction. I graduated from college with a bachelor's of science in the sound arts. I was a musician, but did nothing with my degree. I got a job at a used bookstore, and while I was working there, fell in love with literature; from there, I decided I wanted to write. I spent the rest of the time playing catch-up with everyone who knew for a long time they wanted to write.
How did getting your MFA at the Institute of American Indian Arts--which offers the first indigenous-centered MFA program in the U.S.--change your writing?
I was three or four years into the middle of writing a novel when I started the program. I definitely picked up a lot of tools--there's an amazing faculty there. Also, it was really important to become a part of a writing community. There was a lot of support and energy that added to everything. I felt like I wasn't writing in a void. That helped in a lot of intangible ways.
The prologue and interlude in There There are so powerful. They sound like a universal song, or lament, that is always being sung in the background to the novel.
I wanted a prologue, and originally there wasn't an interlude, but my editor wanted to break it up--there were 14 pages of it. The way it worked out was perfect. It did always feel like I was trying to write something in a collective voice--the royal "we." As Native people, sometimes we feel we have to explain ourselves or set the record straight because our stories have been told wrong or not told for so long. I really wanted to reach back and update, and to explain what urban Indians are. There are Native families who have been living in cities since the 1950s, and 70% of Native people live in cities now, so it was a way of catching people up on what it means to be urban Indian, the relationship with a city that's its own thing, and I felt I needed to put that in at the beginning to contextualize.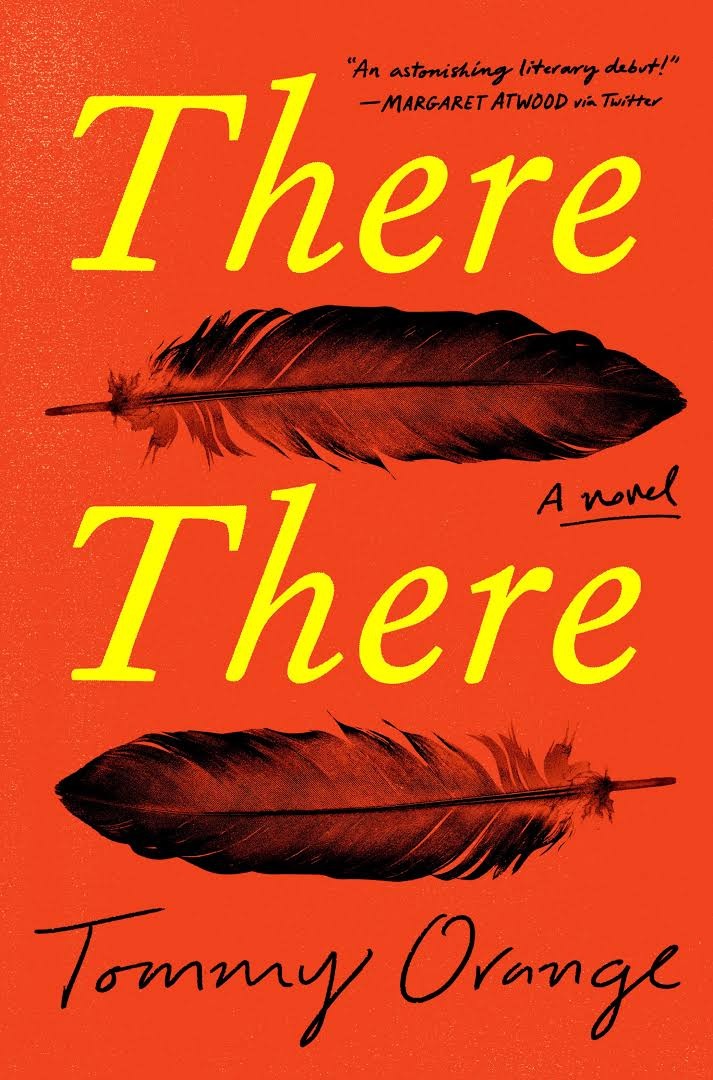 In the U.S. as a whole, we like to think of Indians historically and romantically; if we think of urban Natives, we think of homelessness and alcoholism. You write, "We ride buses, trains, and cars across, over, and under concrete plains. Being Indian has never been about returning to the land. The land is everywhere or nowhere." You are pushing against stereotypes.
Yes, that's what I was doing with the prologue. We've been facing these stereotypes and these old tropes for so long. If you feel some rage in there, that's because it's really there. We are dying to be seen just as human and equal. And present-tense people.
Author Terese Mailhot said that she prefers to be called Indian because it's a "stark word, one embedded in the bureaucracy of North America." In There There, you use multiple words--Indian, Native, Native American, Urban Native, Indigenous.
Most Native people I know just use "Native" as shorthand. They don't say Native American or American Indian. Some other communities say Indigenous. I'm okay with Indians calling each other Indian, but it's uncomfortable for me to hear non-Natives saying "Indian." There are certain times when I will slip into saying "Indian"--it depends on the context.
I like what Terese said, and I like that we struggle with this, and that it's uncomfortable for us to even pronounce a people, because of how uncomfortable the very history is. We have a lot of reckoning to do with our history.
You said, "One of the reasons I wrote a polyphonic novel is that I come from a voiceless community." Was it difficult writing in different points of view?
It was difficult for a lot of reasons. There weren't too many other works to look at, for one. There are no other urban Indian novels that I know of, at least, there weren't when I was writing mine. It's super complicated to have everybody's stories get woven together into one whole story, but the powwow--being the place they all converged--gave me a guiding light.
What is the importance of powwows?
It means different things to different people, but I like it because it's both traditional and contemporary, and it's a place where we can dance, where there are competition and prizes, where we can work on and sell our jewelry. We get to see each other--it's intertribal--and it's a connection to our culture and heritage. You hear loud singing, booming drums--it's unapologetic and proud.
In the Thomas Frank chapter--before he was born, he "swam to the beat" of an arrhythmic heart--the percussion in his very being resonated with the sound of powwows.
People have commented on that chapter as being rhythmic, and I honestly did not intend to do it that way. That chapter is semi-autobiographical, and it came flying out of me in a very short time period. There wasn't much thinking as far as doing conceptual things with it. It really just happened fast.
In the first chapter, the test pattern Indian on Tony's TV sets up the importance of reflections for each of your characters--they look at themselves in mirrors, screens, metal surfaces. Are they searching for their true selves?
It's meant to function as a lot of different things. One is reflection, and looking for what is Indian about themselves--they are struggling with identity. The test pattern Indian reflects how we are depicted on screen; screens are ever-present in our lives now.
Who are your literary heroes? Who do you like to read?
Off the top of my head: Borges, Kafka, Clarice Lispector, Sylvia Plath, John Kennedy Toole, Roberto Bolaño, Marlon James, Alejandra Pizarnik, Ocean Vuong, Louise Erdrich. --
Marilyn Dahl
Book Reviews
Fiction

Little, Brown, $26, hardcover, 272p., 9780316556477
Knopf, $25.95, hardcover, 304p., 9780525520375
Scribner, $24, hardcover, 240p., 9781501183935
Haus Publishing, $19.95, paperback, 160p., 9781910376928
Riverhead, $26, hardcover, 352p., 9780735214767
Food & Wine
Roost Books, $35, hardcover, 272p., 9781611804706
Biography & Memoir

W.W. Norton, $26.95, hardcover, 320p., 9780393635447
Penguin Press, $27, hardcover, 288p., 9781594206375
History
Knopf, $30, hardcover, 336p., 9781524733551
Essays & Criticism
Harper, $19.99, hardcover, 144p., 9780062834621
Children's & Young Adult
Bloomsbury, $17.99, hardcover, 288p., ages 14-up, 9781681195995
Simon Pulse, $18.99, hardcover, 336p., ages 12-up, 9781481495400