From the Shelf
Dream Pop
Several years ago, I was in a small Italian restaurant with my boyfriend, and I became intrigued by the grappa selection. "Who were we with that night we drank all that grappa?" I asked. Nick frowned and replied, "I've never had grappa." That couldn't be right, I insisted. I harbored a distinct, albeit foggy, memory of a very long dinner involving copious amounts of the stuff.

It popped into my head later that what I remembered was the hazy dream of three days spent reading Herman Koch's The Dinner (Hogarth, $16), which is drowning in grappa. Dream states are a fitting analogy for the reading process, and recently, I was impressed to discover two books that have translated that Morphean experience onto the page.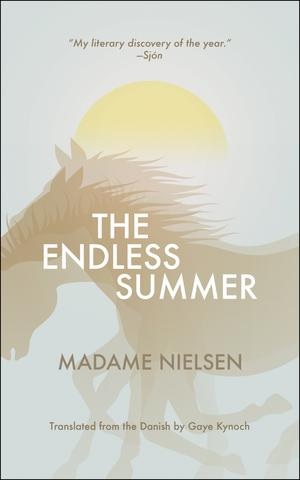 In The Endless Summer (Open Letter, $14.95), Danish performance artist Madame Nielsen stretches long sentences into an evocative, nostalgic trance. "It begins with a boy, a young boy, who is perhaps a girl, but does not know it yet," she writes before drifting into elegant rhapsody about a summer of love, tragedy, desire, longing--the tender aches of youth that never really fade. The season transpires as a coming-of-age moment for this young person, and for those he or she encounters. Yet it persists deep into the rest of their lives through the viscosity of memory.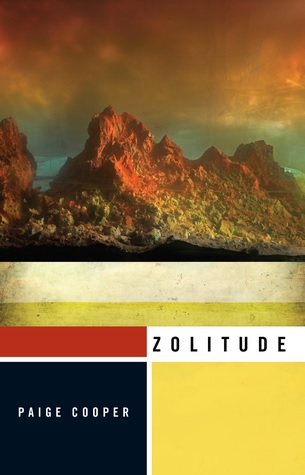 Similarly, the stories of Zolitude by Paige Cooper (Biblioasis, $14.95) lure readers through dreamy landscapes that are as concerned with texture and atmosphere as the characters inhabiting them. Between the synthetic hum of space-age machinists negotiating work and sex in "Pre-Occupants," and the soaring stakes of solitude in "Thantos," I can't help but compare Cooper's dazzling numbers with the neo-psychedelic haze of dream pop artists like Beach House and London Grammar.

Whether waking from a dream or doubting a memory, I can't think of two books better to keep you company. --Dave Wheeler, associate editor, Shelf Awareness

In this Issue...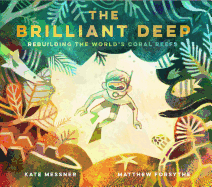 The ocean comes alive in this dazzling, nonfiction picture book about the life of Ken Nedimyer and his efforts to save the coral reefs through the creation of the Coral Restoration Foundation.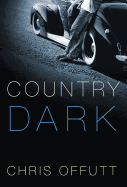 There's a timeless feel to Chris Offutt's novel about a man's fight for survival in the unforgiving world of the Kentucky hills.

Daydreams, reading, travel and memories inspire each other in this contemplative essayist's memoir.
Review by Subjects:
Fiction ⋅ Science Fiction & Fantasy ⋅ Graphic Books ⋅ Biography & Memoir ⋅ History ⋅ Essays & Criticism ⋅ Children's & Young Adult

Upcoming Events
Angie Cavallari - Trailer Trash: An 80s Memoir
10/24/2018 - 7:00PM
A Memoir About Growing Up as an '80s Child in Impoverished Trailer Parks, A Book Talk & Signing #TatteredLoDo
Julia Corbett - Out of the Woods
10/24/2018 - 7:00PM
Seeing Nature in the Everyday, A Book Talk & Signing #TatteredAspenGrove
RMFW Panel with Warren Hammond & Angie Hodapp
10/25/2018 - 7:00PM
Twenty Stories about the Masks We Wear, An Anthology by the Rocky Mountain Fiction Writers with Guest Authors #TatteredColfax
10/25/2018 - 6:00PM
Join us at #TatteredAspenGrove for a discussion on our favorite books!
Tim Mohr - Burning Down the Haus
10/25/2018 - 7:00PM
Punk Rock, Revolution, and the Fall of the Berlin Wall, A History Book Talk & Signing #TatteredLoDo
Eli Saslow - Rising Out of Hatred
10/26/2018 - 7:00PM
The Awakening of a Former White Nationalist, A Political Science Book Talk & Signing #TatteredColfax
Keith Gessen & Benjamin Kunkel
10/26/2018 - 7:00PM
A Fiction Reading & Signing of A TERRIBLE COUNTRY & INDECISION #TatteredAspenGrove
David E. Nielson - The 9 Dimensions of Conscious Success
10/26/2018 - 7:00PM
It's All About You!, A Business Book Talk & Signing #TatteredLoDo
10/27/2018 - 7:00PM
Sweet & Savory Baking in Your High-Altitude Kitchen, A Cookbook Talk & Signing #TatteredAspenGrove
Adrienne Rinaldi - Brew and Asana
10/27/2018 - 7:00PM
A Beersnobchick's Guide to Beer and Yoga, A Book Talk & Signing #TatteredLoDo
Arthur A. Hansen - Barbed Voices & Nisei Nysayer
10/28/2018 - 2:00PM
Japanese History Book Talk & Signing #TatteredLoDo
The Learning Source Book Bash with Matthew Sullivan
10/28/2018 - 6:00PM
Book Presentation, Silent Auction, Light Refreshments, Cocktails, Books, & More! TICKETS ON SALE NOW! #TatteredColfax
Great Reads
Rediscover: Patrick Melrose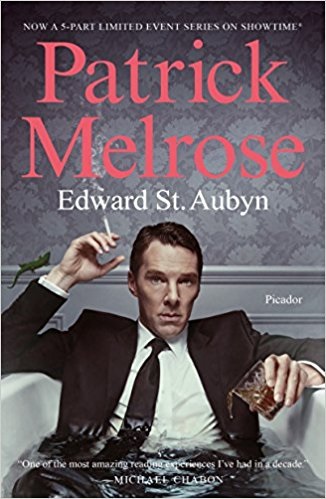 Edward St. Aubyn was born in 1960 to an American heiress and an aristocratic surgeon father. His childhood--split between homes in London and France--was marked by severe abuse at the hands of his father and an indifferent mother. By the time St. Aubyn attended Oxford, he was a suicidal heroin addict. In his mid-20s, he began psychotherapy and turned to writing. He eventually became sober, married and has two children. His traumatic life in the upper crust of English society forms the basis five autobiographical novels written between 1992 and 2012, one of which, Mother's Milk (2006), was shortlisted for the Man Booker Prize.

The Patrick Melrose books (Never Mind, Bad News, Some Hope, Mother's Milk and At Last) track a fictionalized St. Aubyn, Patrick Melrose, through an abusive upbringing, drug and alcohol addiction, recovery, the deaths of his parents, marriage and a writing career. The novels have earned acclaim for their takedown of British upper classes, for exposing the triviality of those with inherited wealth and exploring the impacts of childhood adversity on adults. This coming Saturday, May 12, a five-part miniseries starring Benedict Cumberbatch as Patrick Melrose will start airing on Showtime, with each episode covering one of St. Aubyn's books. Picador has published a tie-in edition of all five Patrick Melrose novels in a single volume ($20, 9781250305664). --Tobias Mutter
The Writer's Life
Stephen McCauley: Combining Humor and Insight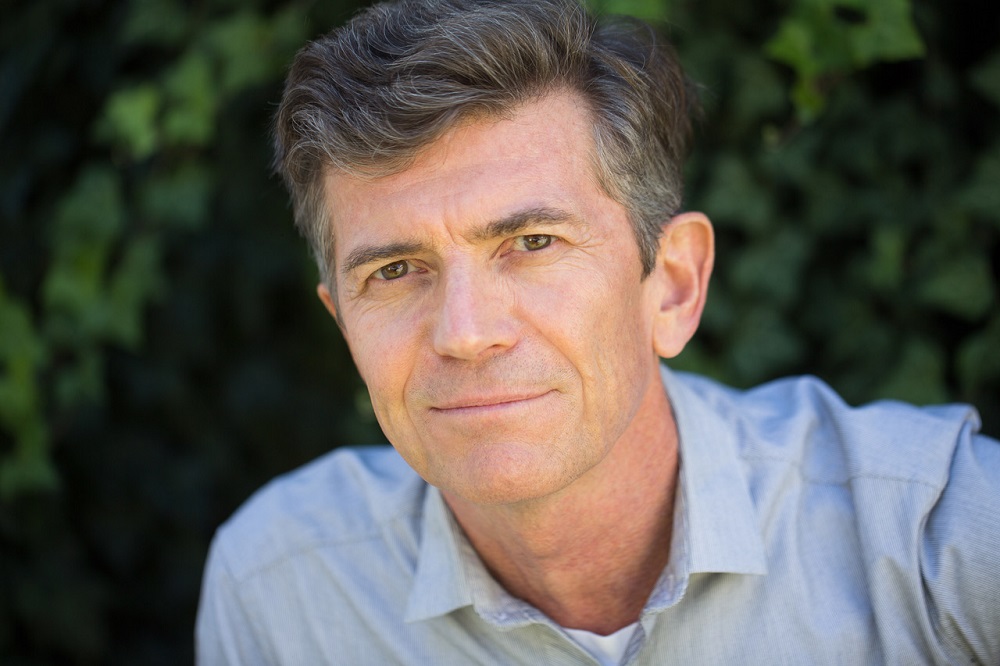 photo: Sharona Jacobs
Stephen McCauley has written six previous novels, including three that were made into movies. His latest novel, My Ex-Life (Flatiron Books, $25.99), is a witty, insightful story about David, a gay man who reunites with his ex-wife, Julie. McCauley lives in Massachusetts and co-directs the creative writing program at Brandeis University.

The relationship between David and Julie is an unusual one. How did you come up with this idea?

There's always been something interesting to me about the idea of exes reconnecting later in life. The combination of familiarity and new context appeals to my desire for stability in my own life as well as new experiences. As I get older, I appreciate more the value of having a history with someone, and I wanted to explore that. I love writing about friendships that border on love and, in this case, given that David is gay and they've already had this history together, they each know this is not going to turn into a romantic relationship. That gives it a layer of melancholy that I find sweet, mixed in with love and friendship.

The bottom line is that when people have been together for a very long time, in any configuration, what is important to them changes. The fiery passion that maybe ignited the beginning of a long-term relationship isn't there anymore, but the friendship and companionship remain. That's what each of these two characters is looking for--some stability, some kind of home that they can make.

What is your writing process?

I need to go somewhere new and be out of my home environment in order to write. I research towns not too far from home and rent a place. The town needs to have a good public library, a place to get espresso and some yoga studios. I spend my time in the library writing. When I go someplace I am renting, there's no reason for me to be there except to write.

For a long time, I worked very slowly. If I couldn't get something right, I couldn't move forward, and it was a grueling process. With My Ex-Life, after the first 120 pages or so, I wrote the rest of the book completely out of sequence. I would just think, "Okay, what's a scene that you can imagine between David and Mandy [Julie's daughter]?" and then I would write it. I didn't know where it would fit into the bigger story. I did that for the last 250 pages of the novel, and I ended up with all these individual scenes that I catalogued and kept reshuffling and putting together. Once I figured out what order they went in, I edited them so they would accommodate the story. It's a less efficient process, but it's a more freeing feeling, and I really enjoyed it.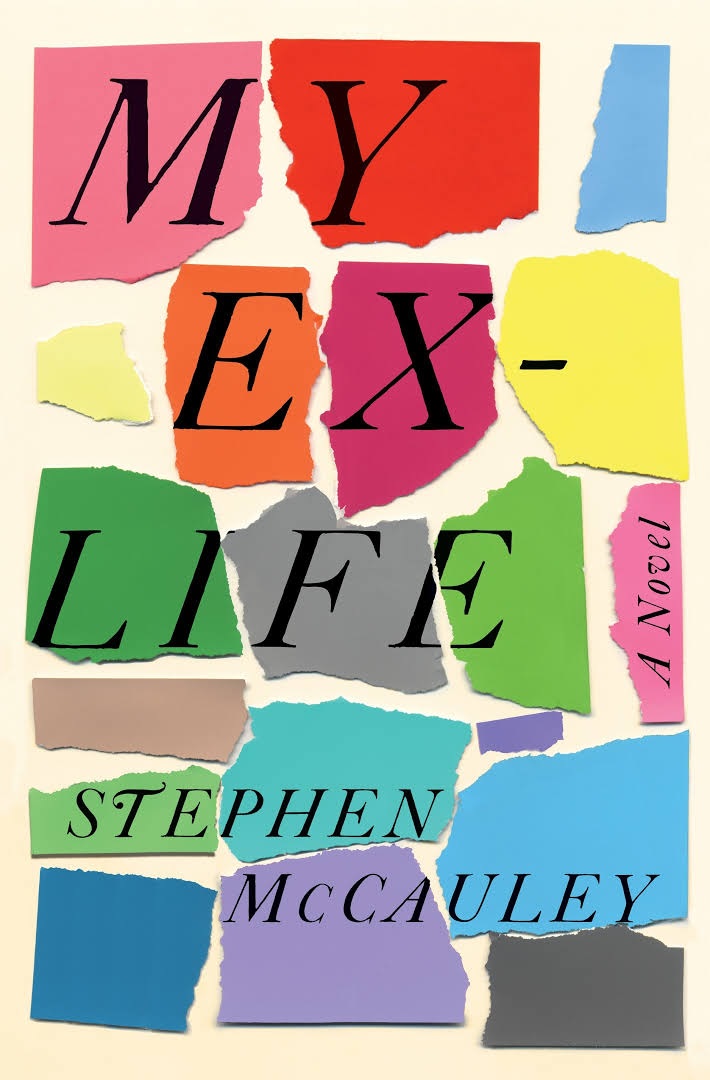 In the novel, Mandy is said to be "good at reading people." Your writing shows the same talent, with insights into the motivations and underpinnings of characters. Where do your insights come from?

The honest answer is that you just make stuff up and hope that it sounds accurate and truthful! For most of my life, I've been a shy and somewhat introverted person, though less so after 30 years of teaching. The value of that for a writer is when you are sitting there and not saying much, you are observing what's going on and making mental notes.

As a reader, I'm not that into complicated, exciting plots. My greatest pleasure is reading about insights into people and characters and their motivations. I love writers like Anita Brookner. Her books have minimal plot but brilliant insights into the minds of the characters and analysis of their small gestures and actions. That's what appeals to me as a reader, and it's what I strive for to some degree in my own work.

There are many lines in the novel that cut to the heart of something while also making the reader laugh out loud. How do you combine insight and humor so seamlessly?

I'm always a bit worried that I'm pushing things too far into the realm of cartoon. When you're writing what you intend to be a comic voice, there's a delicate balance. You need a little bit of exaggeration--not only in portrayals of people and some of the scenes but also in certain lines--but if it isn't rooted in some recognizable truth, then it isn't funny. The challenge is to observe something about people and relationships and motivations that has some element of truth in it and then to phrase it in a way that has a comic element.

Your first novel, The Objection of My Affection, was the thesis you wrote for your MFA, which was quickly sold to a publisher and then for a movie adaptation. What was your reaction to that quick success?

I was pretty shocked. I went to the Columbia MFA program in the 1980s, and I had a lot of classmates who went on to be very successful writers, but I just assumed that my work would never see the light of day. It had a gay narrator, which, in the mid-'80s, was less common than it is now. I was shocked by the fact that it got published and then that it did reasonably well.

It was a wonderful and life-changing experience for me. The book got some nice attention, and then there was movie interest. When the book came out, I was working at a travel agency, which was what I had been doing before the MFA program, and I fully expected that I would end up doing that indefinitely. It was a very welcome and surprising different direction my life took. --Suzan L. Jackson, freelance writer and author of Book By Book blog
Book Reviews
Fiction

Grove Press, $24, hardcover, 240p., 9780802127792
Del Rey, $27, hardcover, 384p., 9780399180163
Flatiron, $25.99, hardcover, 336p., 9781250122438
Bloomsbury, $26, hardcover, 240p., 9781635570700
Science Fiction & Fantasy
John Joseph Adams/Houghton Mifflin Harcourt, $24, hardcover, 384p., 9781328810793
Graphic Books
Abrams ComicArts, $24.99, hardcover, 208p., 9781419728525
Biography & Memoir

Viking, $26, hardcover, 288p., 9780525429647
St. Martin's Press, $45, hardcover, 512p., 9781250051691
History
Knopf, $27.95, hardcover, 368p., 9780525520108
Essays & Criticism
Mariner Books, $15.99, paperback, 288p., 9781328764522
Children's & Young Adult

Chronicle, $17.99, hardcover, 48p., ages 6-10, 9781452133508
Toon Books, $12.95, hardcover, 40p., ages 3-6, 9781943145270