From the Shelf
Celebrate Martin Luther King Day with a Book (or Four)
MLK Day is upon us once again, an annual celebration of Dr. King's contributions to the Civil Rights Movement. But despite the historical victories of the movement, there is much work to be done to achieve true racial equity in the United States. So in honor of the holiday, we offer the following reflections on race and race relations from (mostly) contemporary black authors.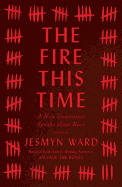 The Fire This Time, edited by Jesmyn Ward, collects essays and poems on the question of race in the U.S. in one hefty and important tome. Pieces from Edwidge Danticat, Kima Jones, Claudia Rankine, Wendy S. Walters and others speak to the need to talk about the issue of race. The book takes its title from the classic work by James Baldwin, The Fire Next Time, which consists of two essays: "My Dungeon Shook: Letter to My Nephew on the One Hundredth Anniversary of Emancipation" and "Down at the Cross: Letter from a Region of My Mind." Both draw on Baldwin's own experience of race, the latter addressing the intersection of race and religion while the former explores the role of race in American history in the form of a letter to Baldwin's nephew.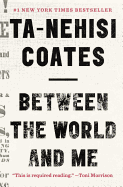 Ta-Nehisi Coates's Between the World and Me is similarly structured as a letter to a young black boy, in this instance, Coates's son. Coates writes about his own experience living in a black body, trying to encourage his son to understand his history while still striving for something different for the future. And in Invisible Man, Got the Whole World Watching, Mychal Denzel Smith offers the perspective of a young black man coming of age in the time of Trayvon Martin. --Kerry McHugh, blogger at Entomology of a Bookworm

In this Issue...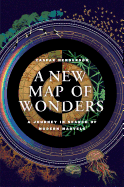 A wide-ranging exploration of various phenomena that continue to inspire wonder in an age of increasing scientific understanding.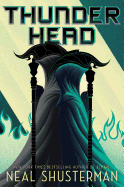 Citra and Rowan find themselves at the center of a growing divide among scythes in this intense second book in Neal Shusterman's Arc of a Scythe series.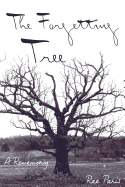 In an intimate collage of journals, verse, photographs and letters, poet and essayist Rae Paris reflects on her personal and racial past.
Review by Subjects:
Fiction ⋅ Mystery & Thriller ⋅ Biography & Memoir ⋅ Social Science ⋅ Science ⋅ Poetry ⋅ Children's & Young Adult

Upcoming Events
Angie Cavallari - Trailer Trash: An 80s Memoir
10/24/2018 - 7:00PM
A Memoir About Growing Up as an '80s Child in Impoverished Trailer Parks, A Book Talk & Signing #TatteredLoDo
Julia Corbett - Out of the Woods
10/24/2018 - 7:00PM
Seeing Nature in the Everyday, A Book Talk & Signing #TatteredAspenGrove
RMFW Panel with Warren Hammond & Angie Hodapp
10/25/2018 - 7:00PM
Twenty Stories about the Masks We Wear, An Anthology by the Rocky Mountain Fiction Writers with Guest Authors #TatteredColfax
10/25/2018 - 6:00PM
Join us at #TatteredAspenGrove for a discussion on our favorite books!
Tim Mohr - Burning Down the Haus
10/25/2018 - 7:00PM
Punk Rock, Revolution, and the Fall of the Berlin Wall, A History Book Talk & Signing #TatteredLoDo
Eli Saslow - Rising Out of Hatred
10/26/2018 - 7:00PM
The Awakening of a Former White Nationalist, A Political Science Book Talk & Signing #TatteredColfax
Keith Gessen & Benjamin Kunkel
10/26/2018 - 7:00PM
A Fiction Reading & Signing of A TERRIBLE COUNTRY & INDECISION #TatteredAspenGrove
David E. Nielson - The 9 Dimensions of Conscious Success
10/26/2018 - 7:00PM
It's All About You!, A Business Book Talk & Signing #TatteredLoDo
10/27/2018 - 7:00PM
Sweet & Savory Baking in Your High-Altitude Kitchen, A Cookbook Talk & Signing #TatteredAspenGrove
Adrienne Rinaldi - Brew and Asana
10/27/2018 - 7:00PM
A Beersnobchick's Guide to Beer and Yoga, A Book Talk & Signing #TatteredLoDo
Arthur A. Hansen - Barbed Voices & Nisei Nysayer
10/28/2018 - 2:00PM
Japanese History Book Talk & Signing #TatteredLoDo
The Learning Source Book Bash with Matthew Sullivan
10/28/2018 - 6:00PM
Book Presentation, Silent Auction, Light Refreshments, Cocktails, Books, & More! TICKETS ON SALE NOW! #TatteredColfax
Great Reads
Rediscover: The Pentagon Papers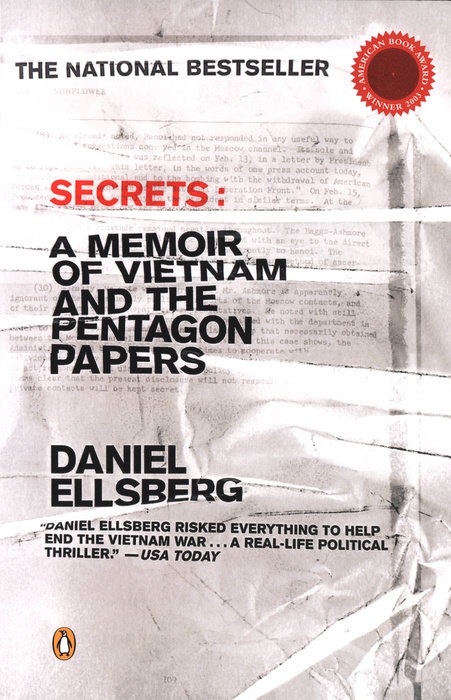 United States-Vietnam Relations, 1945-1967: A Study Prepared by the Department of Defense was commissioned by Secretary of Defense Robert McNamara as a top secret record of American involvement in the escalating Vietnam War. The study essentially proved that the U.S. government was lying to the public about the war's purpose, conduct and ability to be won. This classified report became known as the Pentagon Papers when RAND Corporation analyst turned anti-war activist Daniel Ellsberg leaked it in 1971, causing a flood of questionable responses from the Nixon White House. Attempts to silence reporting on the Pentagon Papers led to the Supreme Court decision New York Times Co. v. United States, which remains a valuable precedent for First Amendment rights.

The Post, directed by Steven Spielberg, stars Meryl Streep as Washington Post publisher Kay Graham and Tom Hanks as editor Ben Bradlee in a struggle among the Post, New York Times and the federal government over publication of the Pentagon Papers. The film has received rave reviews during its limited release and opens everywhere today. Secrets: A Memoir of Vietnam and the Pentagon Papers by Daniel Ellsberg (Viking) came out in 2002. Ellsberg's latest book, The Doomsday Machine: Confessions of a Nuclear War Planner (Bloomsbury, $30, 9781608196708), was released in December 2017. --Tobias Mutter
The Writer's Life
Christopher J. Yates: Solving a Puzzle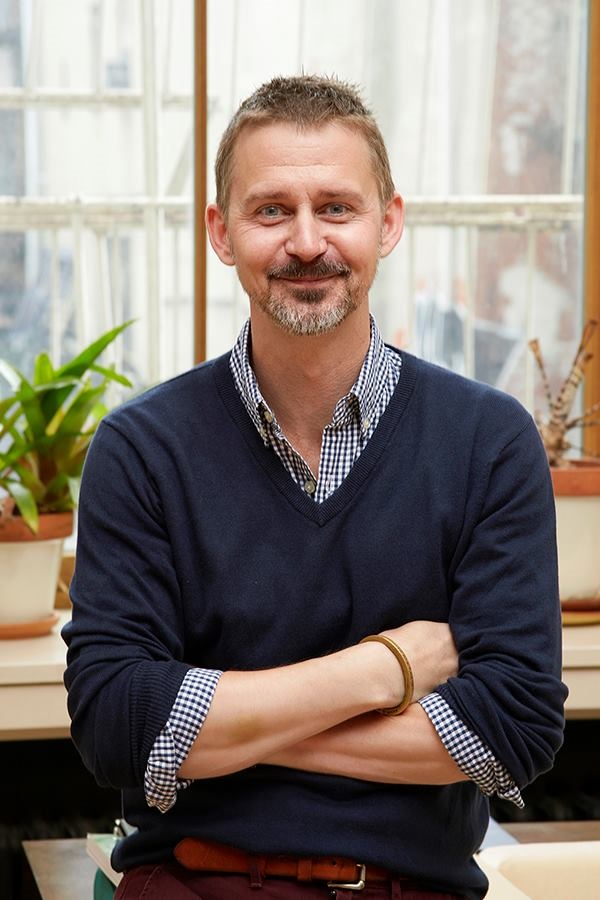 photo: Circe
Christopher J. Yates was born in London and brought up mostly in Kent. He studied law at Wadham College, Oxford, and then vacillated between a career in law and working in puzzle magazines. After coming down on the side of the latter, he finally realized what he really wanted to do. Write. Black Chalk (2014) was his first novel; his second, Grist Mill Road, was just published by Picador. He lives in New York City with his wife, Margi, and his furiously hungry dog, Mabel.

After reading both of your novels, I can see that you are a master of the surprise, of playing with readers' minds. Did your work as a puzzle editor fine-tune this ability to be twisty (or twisted)?

Absolutely. I think of a plot as a puzzle I am setting for myself. When I started writing Grist Mill Road, I knew that a boy tied a girl to a tree and started shooting her with a BB gun, but I had no idea why. That was the puzzle. That's what kept me writing. I sat down and hoped each day would be the day when it came to me--why did this boy do this terrible thing? Or is he just a psychopath? I thought it would be more interesting if he wasn't a horrible psychopath, but I didn't know if that would be the case when I started writing. It actually took two years for Matthew's motive to jump into my head. I was getting quite worried. If I hadn't figured it out soon, then the novel would have been ruined. I didn't think a plain old psychopath was interesting. So I was starting to panic a little. That was a very exciting day! I solved my own puzzle.

Grist Mill Road has three narrators--Patrick (called Patch), Hannah and Matthew. Each has a distinct voice and manner. I wasn't expecting Hannah to be so funny, so wry. Was it difficult to write such distinct voices?

It was incredibly difficult, and referring to the last question, that was one of the puzzles I set for myself. Could I write three very different voices? Also, I lived in England until I was 34 years old and needed American voices. I thought I had set myself way too hard a challenge. But pushing yourself is good, being scared is good. When I finally heard these voices and got them down, they were the thing that kept me going every day.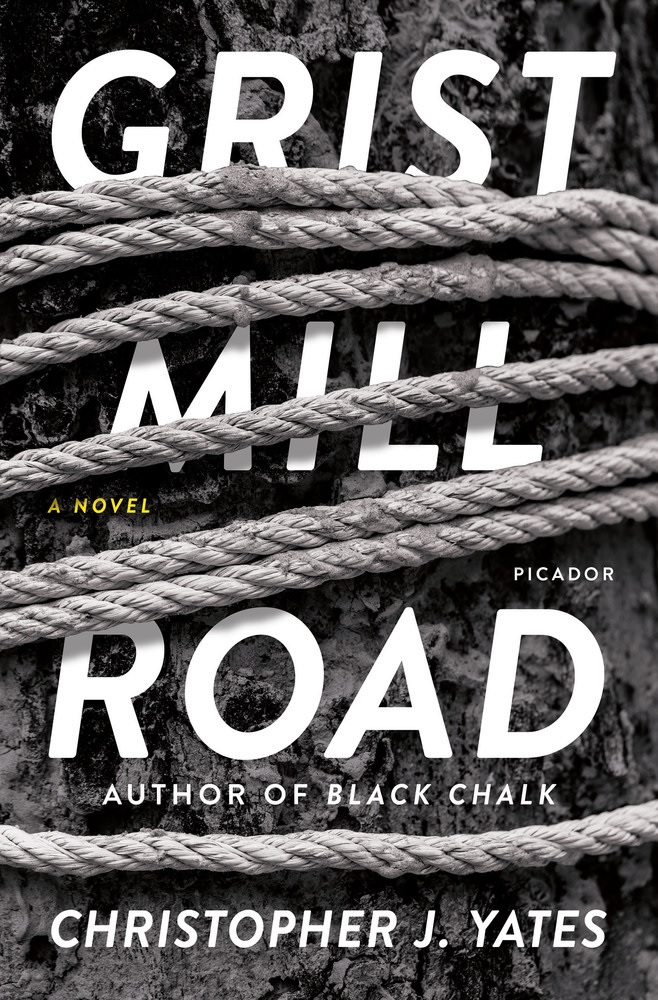 Patrick's cooking is lovingly described--"the potatoes are perfect as well, first a quick smack of salt and then the crisp shell shattering down into light pillowy flesh." Are you a cook?

I am, and I used my experience of both cooking and learning to cook in writing the character of Patch. There's a section where you find out why he started cooking--his parents divorced and his mother has to go out to work, and she can't cook for her sons anymore, so she leaves them TV dinners. This was the same reason I started to cook. My parents divorced, and my sister and I were left to microwave meals. I decided I didn't like microwaved spaghetti Bolognese every night, so the answer was to learn to cook. And I've been cooking since I was 14.

Geology and cement, as well as food, are integral parts of the novel.

I'm a really keen hiker. The novel is set in a fictional place called the Swangums, which is based on a real place in upstate New York--Shawangunks. That's a word I thought would trip the reader up, so I changed it. It has some of the best rock climbing in the world and I'm fascinated by the rocks up there, so wanted to learn the geology.

As for cement, the town of Roseborn is based on two or three towns in the area. One of them is Rosendale, so my Roseborn cement is based on Rosendale cement. Again, it's just something I found interesting--how the cement was used to build the Brooklyn Bridge and parts of Grand Central Terminal. I liked the idea of nerdy interests, so often ascribed to men, being transferred to Hannah.

Are you working on another book?

I'm trying, yeah. There's a lot going on right now with promoting Grist Mill Road, but I do have 15,000 words and hopefully I can get back to working on that soon. --Marilyn Dahl
Book Reviews
Fiction
Dutton Books, $27, hardcover, 448p., 9781101985205
ONEWorld, $26.99, hardcover, 656p., 9781780749648
New Directions, $14.95, paperback, 128p., 9780811224093
Mystery & Thriller
Soho Crime, $27.95, hardcover, 416p., 9781616959050
Biography & Memoir
University of South Carolina Press, $21.99, paperback, 288p., 9781611178265
Harper, $40, hardcover, 944p., 9780061136061
Social Science
Basic Books, $30, hardcover, 320p., 9780465096145
Science

University of Chicago Press, $29, hardcover, 368p., 9780226291918
Overlook Press, $26.95, hardcover, 256p., 9781468312782
Poetry

Wayne State University Press, $18.99, paperback, 166p., 9780814344262
Children's & Young Adult

Simon & Schuster, $18.99, hardcover, 512p., ages 12-up, 9781442472457
Houghton Mifflin Harcourt, $17.99, hardcover, 320p., 9781328759870
Albert Whitman, $16.99, hardcover, 32p., ages 4-8, 9780807511282