From the Shelf
Setting the Scene, Acting Like People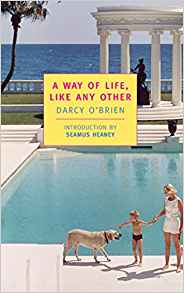 "I would not change the beginning for anything," Darcy O'Brien writes in A Way of Life, Like Any Other (NYRB Classics), quasi-fictionally describing his 1950s childhood as the son of fading Hollywood movie actors. "Oh what a world it was! Was there ever so pampered an ass as mine?"
It gets much darker after that, but I kept thinking about O'Brien as I read Linn Ullmann's novel Unquiet (Norton), in which the daughter of Liv Ullmann and Ingmar Bergman conjures a family dynamic: "I was her child and his child, but considering that they, too, wanted to be children, things sometimes got a little difficult."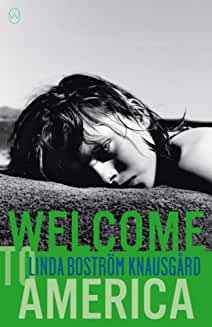 Then there's the silent daughter of a successful theater actress in Linda Boström Knausgård's novel Welcome to America, translated by Martin Aitken (World Editions): "I was always quiet before, at the theatre, too. Mum was annoyed by it, but there was so much for her to do that it got lost in everything else."
Or... "Of themselves, Jane and Serge would never have given up more than they wanted.... Their daughter Charlotte never let a paparazzo penetrate the mystery of her chronic shyness," Véronique Mortaigne writes in Je T'aime: The Legendary Love Story of Jane Birkin and Serge Gainsbourg (Icon Books).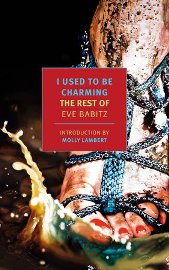 For an essay recently collected in I Used to Be Charming (NYRB Classics), Eve Babitz had interviewed Jackie Collins about her novel Hollywood Kids (1994): "The truth is, Collins feels sorry for Hollywood kids," Babitz writes. "A great sadness seems to hang over their decadent little monster heads--the result of never really getting to see their parents or feeling they can never match their parents' success, all while being raised in the lap of luxury. What fascinates her is the knowledge that, though the world envies these kids, they themselves realize what a sour prize celebrity is."
By the way, I love all of these books. The End. --Robert Gray, contributing editor

In this Issue...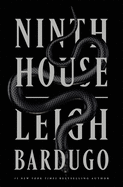 YA powerhouse Leigh Bardugo does not disappoint in her adult debut, in which one young woman fights to unravel a conspiracy among Yale's magical secret societies.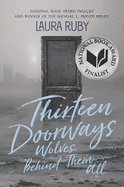 Against the (distant) backdrops of World War I and World War II, a ghost and an orphan buck norms in this blend of YA historical fiction and fantasy.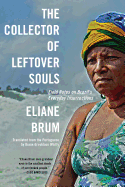 The pieces in The Collector of Leftover Souls give an idiosyncratic look at the people of Brazil, forced to deal with the collateral damage of their rapidly modernizing nation.
Review by Subjects:
Fiction ⋅ Science Fiction & Fantasy ⋅ Graphic Books ⋅ Biography & Memoir ⋅ Essays & Criticism ⋅ Religion ⋅ Science ⋅ Children's & Young Adult

Upcoming Events
Alexis Brink - The Art of Jin Shin
10/20/2019 - 2:00PM
The Japanese Practice of Healing with Your Fingertips, a Health Book Talk & Signing Alexis Brink is the president of Jin Shin Institute in New York City and has been a practitioner of the Art of Jin Shin since 1991. She will discuss and sign The Art of Jin Shin: The Japanese Practice of Healing with Your Fingertips ($19.99 Tiller Press). Balance your body, mind, and spirit with your own hands using this clear, step-by-step illustrated guide to the practice of the...
10/21/2019 - 7:00PM
A Mystery Book Talk & Signing Author Scott Thomas will discuss and sign Violet ($17.99 Inkshares). For many children, the summer of 1988 was filled with sunshine and laughter. But for ten-year-old Kris Barlow, it was her chance to say goodbye to her dying mother. Three decades later, loss returns--her husband is killed in a car accident and Kris goes home to the place where she first knew pain. It's there that Kris and her eight-year-old daughter will make a stand against...
10/21/2019 - 7:00PM
Musicians Getting Away with Murder and Behaving Very Badly, a Music History Book Talk & Signing Jake Brennan is a Boston-based musician who launched, Disgraceland, "a rock 'n' roll true crime podcast" in 2018 to great acclaim. He will discuss and sign Disgraceland: Musicians Getting Away with Murder and Behaving Very Badly ($28.00 Grand Central Publishing). This is an off-kilter, hysterical, and at times macabre book from the highly entertaining underbelly of...
Rick Crandall - The Dog Who Took Me Up a Mountain
10/21/2019 - 7:00PM
How Emme the Australian Terrier Changed My Life When I Needed It Most, an Animal Book Talk & Signing Rick Crandall is a writer, entreprenuer, an avid mountain climber, cyclist, and skier. He has documented his activities in blogs and print publications. Crandall will discuss and sign The Dog Who Took Me Up a Mountain: How Emme the Australian Terrier Changed My Life When I Needed It Most ($15.95 Health Communications). This is the uplifting story of two unlikely...
Active Minds Lecture: China's Human Rights Struggle
10/22/2019 - 12:30PM
Thirty years ago, China's human rights issues were showcased to the world by the bloody crackdown on peaceful protesters in Tiananmen Square. Join Active Minds as we look at how modern China's economic growth has often come at the expense of human rights. We will highlight the ways in which the Chinese has repressed political dissent, as well as ways in which ethnic minorities have been negatively impacted. For information on Active Minds go to www.activeminds.com. PDF of the ...
Jill Tietjen & Barbara Bridges - Hollywood: Her Story
10/23/2019 - 7:00PM
An Illustrated History of Women and the Movies, a Film History Book Talk & Signing Jill Tietjen is the co-author of Her Story: A Timeline of the Women Who Changed America. Barbara Bridges founded Women+Film, a program in partnership with the Denver Film Society. They will discuss and sign Hollywood: Her Story, an Illustrated History of Women and the Movies ($35.00 Lyons Press). With more than 1200 women featured in the book, you will find the movie legends and...
Book Candy
Baseball Star Sean Doolittle Pitches Indie Bookstores
World Series-bound Washington Nationals star reliever Sean Doolittle also pitches regularly for independent bookstores, as he discussed recently on CBS This Morning: Saturday.
---
"A fifth part of The Tale of Genji, which was completed around 1010 by a woman later named Murasaki Shikibu, has been found in a house in Tokyo," the Guardian reported.
---
Pop Quiz: "Do you know what languages these words come from?" Merriam-Webster challenged.
---
Australia's "first published dictionary was dedicated to 'convict slang,' " Atlas Obscura reported.
---
"The Boston Public Library is offering four free wedding ceremonies," Mental Floss noted.

Great Reads
Rediscover: Every Man Dies Alone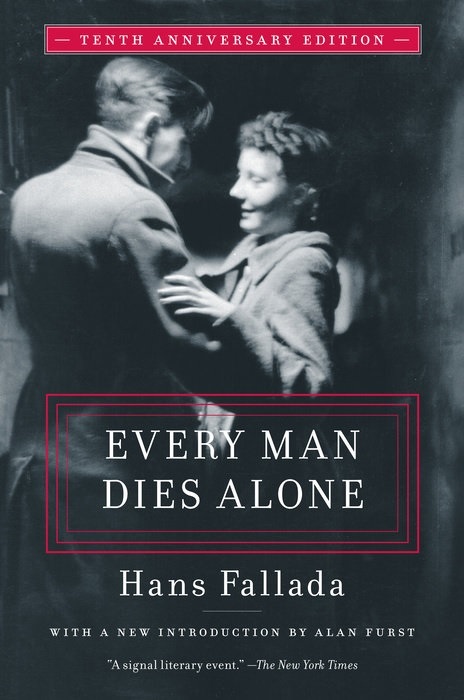 Every Man Dies Alone
is the final novel by German author Hans Fallada. Shortly after the end of World War II, Fallada was asked to write an anti-fascist novel to support ongoing denazification efforts. Fallada, who had spent the war in Germany and suffered Nazi prosecution, chose the true story of Otto and Elise Hampel as the basis for his book. The Hampels were working-class parents whose only son died during the invasion of France. They created postcards imploring fellow Germans to resist the Nazis and left them in mailboxes and apartment stairways. Because the contents of the cards were potentially a capital crime, most who found them promptly turned them over to the Gestapo. The Hampels were eventually betrayed and sentenced to death by infamous Nazi judge Roland Freisler. Fallada included reproductions of several Hampel postcards in
Every Man Dies Alone
, bearing slogans such as "Mother! The Führer has murdered my son. Mother! The Führer will murder your sons too."
Hans Fallada (1893-1947) wrote
Every Man Dies Alone
in 24 days and died just weeks before its publication. His relatively early death at age 53 was caused by morphine addiction, alcohol abuse, financial stress and multiple stays in insane asylums. During a stint in a Nazi asylum, Fallada used a real but long and deliberately delayed assignment from Joseph Goebbels to receive paper. Instead of the ordered anti-Semitic piece, he wrote an autobiographical novel called
The Drinker
in overlapping text to avoid detection. Fallada's work was popular in Germany and several other European countries, but remained obscure in the English-speaking world until 2009, when Melville House published translations of
Little Man, What Now?
,
The Drinker
and
Every Man Dies Alone
. On September 10, Melville House released a 10th-anniversary edition of
Every Man Dies Alone
($18.99, 9781612198262). --
Tobias Mutter

The Writer's Life
Akilah Hughes, Obviously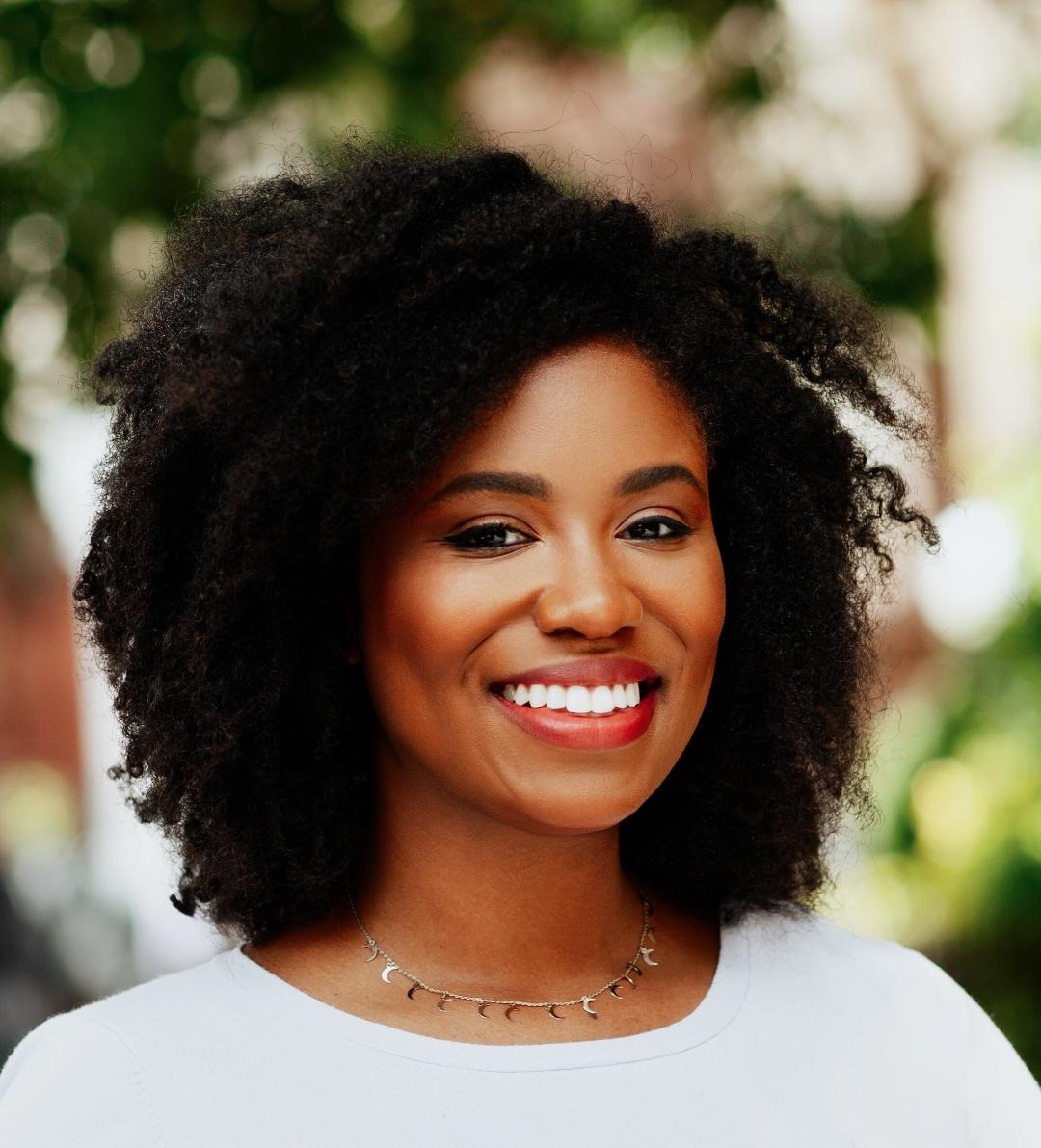 photo: Natasha Janardan
Akilah Hughes is a writer, comedian and YouTuber, residing in Los Angeles, Calif. She's been a digital correspondent for MTV, HBO, Fusion, Comedy Central and more. Her comedic YouTube channel, It's Akilah, Obviously!, has more than 150,000 subscribers and her collection of personal essays, Obviously: Stories from My Timeline, is now available from Razorbill ($17.99).
You're a comedian, writer, correspondent for Pod Save America, YouTuber and more. Would you tell our readers a little bit about your journey to this point?
I'm originally from Kentucky and, during my first week of undergrad, which was probably halfway through my Internet-life, Facebook let our campus on the platform. I had spent years prior on Neopets, Livejournal, Myspace, etc., and only a few months after joining Facebook, I joined YouTube. Long story short: after always being a fan of Oprah and going to college with the express goal of copying her major and minor (Broadcasting and Theater), I saw the Lonely Island's "Lazy Sunday" video on YouTube. It was the first majorly viral, not-animated video that seemed made especially for the Internet. Once that happened, I knew that getting my hands on a camera and teaching myself to edit was going to be my way to be Oprah. I am from a very small suburb, and having exactly zero connections in Hollywood, this was my strategy for making a portfolio.
So I made videos. I made A TON of videos. And then I graduated college and made more videos. Then I moved to Orlando and made fewer videos--but still made videos. I moved back home to Kentucky/Cincinnati and made more videos, and then I moved to New York City and continued to make videos while also taking classes at Upright Citizens Brigade in improv and sketch. Within a year and a half of living in New York, I had a video go viral: Meet Your First Black Girlfriend, a guide for dating black women and not embarrassing them or yourself. That video led to a writing and acting offer from MTV for their original web series division and after that I started freelancing for every outlet you can think of--2013-2016 was a golden era for independent creators. In 2017, Crooked Media reached out to me about contributing and I was super hyped because I love Pod Save and Lovett or Leave It. After flying around the country to do their shows for a year, they finally popped the question: "Will you be on HBO with us?" And I was like, "I THOUGHT YOU'D NEVER ASK." The journey to that was long and winding, and still it feels like it's only the beginning.
Have you always wanted to write? What made you want to write this book in particular?
I always loved reading, but high school essays really killed my love of writing. I was just writing for a grade and never about a topic that interested me. When the Internet and blogging got really good, I had a little bit of an itch to do it.
The book came about in a pretty untraditional way. I had lunch with my friend and now-editor and her boss, and it was just a casual lunch. About a week later, I had coffee with another Penguin team member and they were like, "So what's your book?" and I was like, "Um, huh?" So, I started writing up a few ideas for the way the book could be, and they told me to give it a shot.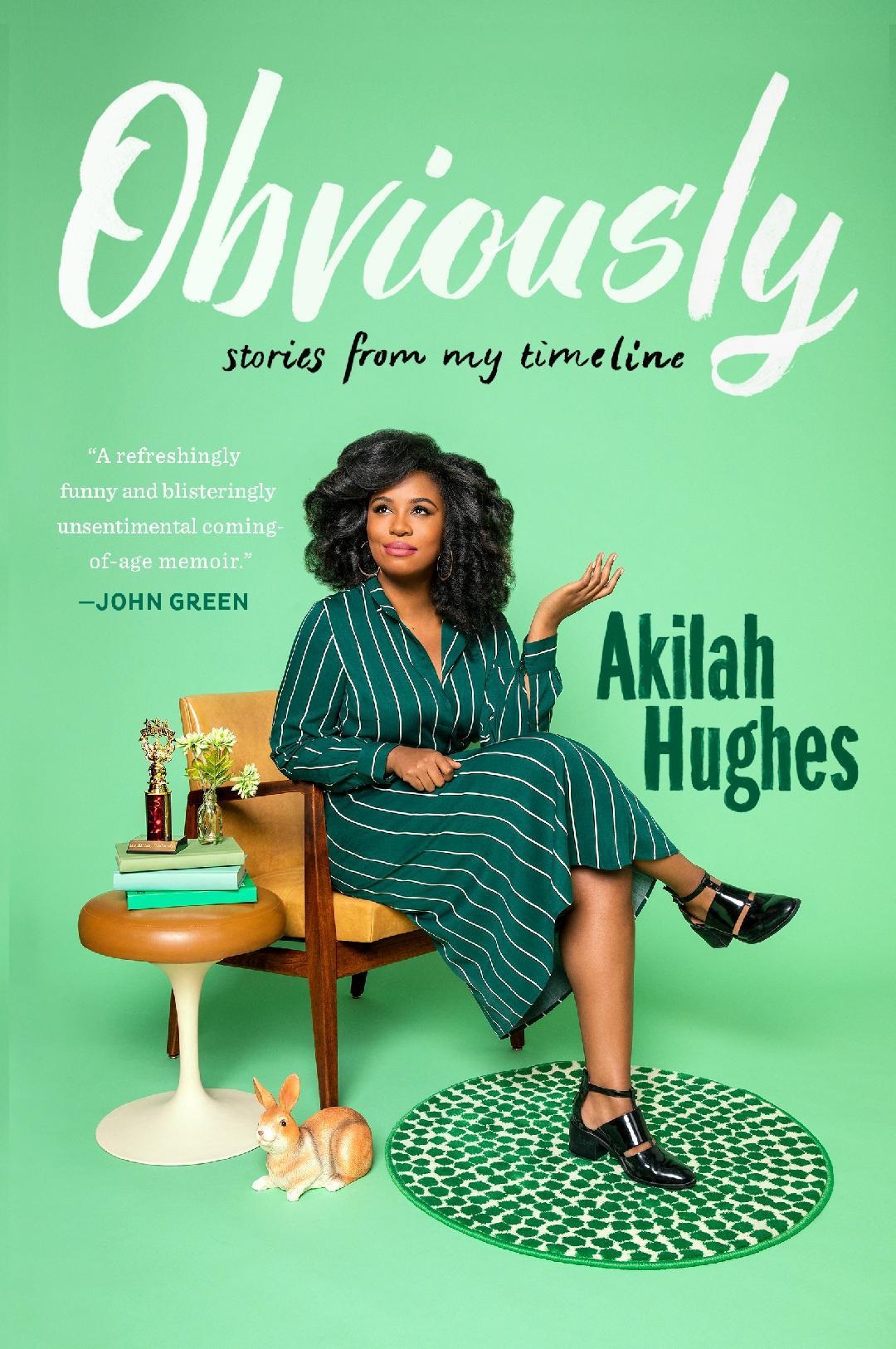 Why did you want to write for a young adult audience?
Most of the stories in this book are about growing up in a place where I didn't feel my experience reflected, and having to forge my own path. I think younger people understand and appreciate stories like that more: the idea of trying to make things you love that don't currently exist. I also don't think of this book as a memoir (though John Green's absolutely lovely blurb disagrees) as much as I consider it lessons learned and advice for surviving. Gen Z also understands YouTube and that world more. I was never interested in convincing adults that YouTube is legitimate as a career or as a form of entertainment, and if Donald Glover, Justin Bieber and Lilly Singh had a hard time breaking into the mainstream, why did I think I could do something different? I think it would have been a much more defensive and explain-y book if it hadn't been YA.
Were there any particularly positive takeaways from your experience writing the book? Anything that sticks out to you as being fun or interesting or joyful?
When I finally got over telling people that I was writing a book (I was definitely worried for a long time that people would think, "why does SHE get to write a book?" and "how can a 20-something tell anybody anything?"), I found that it was easier to be honest in my writing and feel less self-conscious or less consumed with how other people might perceive it. I found a very peculiar kind of peace--I want people to love the book, but I won't be destroyed if they don't because I'm proud that I finished it. This must be how marathon runners feel. They're not competing for first place (well, most aren't), they're competing with their own will to finish.
What do you hope readers take away from the book?
I want people who feel different from the people in their town, in their school, in their family, to feel like there's a path for them to be happy. Growing up in a small place with little diversity, every day was a fight to feel good enough, like I wasn't so weird or that my aspirations weren't too far from the mainstream. I wanted to fit in so bad. And now everyone I worried about judging my online life and my outspokenness has gushed over my Internet career. They can't believe I "get to be friends" with some of the wonderful people who also do what I do. You just have to try hard and trust yourself. --Siân Gaetano, children's and YA editor, Shelf Awareness

Book Reviews
Fiction
Atria, $27, hardcover, 304p., 9781982129705
Black Cat/Grove, $16, paperback, 240p., 9780802147349
Science Fiction & Fantasy

Flatiron Books, $27.99, hardcover, 480p., 9781250313072
Graphic Books
Pantheon, $26.95, hardcover, 416p., 9780375425400
Biography & Memoir
Grand Central, $28, hardcover, 320p., 9781538751046
Anthony Bourdain/Ecco, $26.99, hardcover, 256p., 9780062795854
Essays & Criticism

Graywolf Press, $16, paperback, 232p., 9781644450055
Religion
The New Press, $23.99, hardcover, 240p., 9781620974995
Science
Doubleday, $30, hardcover, 464p., 9780385539302
Greystone Books, $19.95, hardcover, 192p., 9781771644921
Children's & Young Adult

Balzer + Bray, $17.99, hardcover, 384p., ages 14-up, 9780062317643
Tor Teen, $17.99, hardcover, 352p., ages 13-up, 9781250299703
Little, Brown, $18.99, hardcover, 40p., ages 4-7, 9780316449182

The Shape of Night
by Tess Gerritsen
isbn:

9781984820952


Ballantine Books
October 1, 2019



an exclusive interview with bestselling author Tess Gerritsen

Before a long string of medical thrillers and procedurals launched you to publishing and TV stardom, you honed your storytelling skills writing romantic thrillers for Harlequin and Harper. Would you consider THE SHAPE OF NIGHT a return to your writerly roots?
"I've never lost my love for that genre, which for a writer is a delicate balancing act between murder mystery and romance. I've wanted to dip my toes back in those waters, and THE SHAPE OF NIGHT gave me a chance to revisit the genre. My crime readers have come to expect a police procedural from me so they may be a bit startled, but there is a crime involved in this story. Instead of a story about detectives, THE SHAPE OF NIGHT has a heroine unlike any I've created before."

ALSO FEATURED ON THE
the big THRILL…
| | | | | |
| --- | --- | --- | --- | --- |
| | | | | |
SYNAPSE by STEVEN JAMES: "I try to write good stories that ask big questions," says national bestselling author Steven James. And he's certainly done that with his newest thriller, SYNAPSE. Find out more here.
IMAGINARY FRIEND by STEPHEN CHBOSKY: Two decades have passed since Stephen Chbosky's coming-of-age YA book, The Perks of Being a Wallflower earned international acclaim—now he's back with a literary horror that is as robust in page count as Perks was thin. Read more at The Big Thrill.
TROUBLE MOST FAIRE by JADEN TERRELL: TROUBLE MOST FAIRE is the 11th novel in the Cat Detective Familiar Legacy mystery series—but it's the first one Jaden Terrell has written. The series shares an unusual structure in that while each book stands alone and is written by a single author, it's a multi-author series. Find out more here.
SINS OF THE FATHERS by J. A. JANCE: Even after 40 years together, New York Times bestselling author J. A. Jance says that the first character she ever created—J. P. Beaumont—continues to surprise her. Beaumont is back in SINS OF THE FATHERS. Visit The Big Thrill for more.
BLUES IN THE DARK by RAYMOND BENSON: Writer's ideas can come from anywhere—and in the case of Raymond Benson's latest novel, BLUES IN THE DARK, the spark of this page-turner came from a newspaper clipping. Read more here.