From the Shelf
Art in Books: I Know What I Like
Artists do what they do because they're compelled. It's therapy that makes the patient feel much worse before it makes them feel better. --André Alexis, Days by Moonlight (Coach House Books)
This isn't just about books where art is in the foreground; it's also about books where art is in the midground or the background.
Sometimes art in books is a subtle thread in the weave, as in Days by Moonlight. The botanist narrator, whose drawings of plants real and fantastic complement the novel's text, accompanies a professor on his strange, beautiful, dark and often wondrous Canadian road trip to unravel the story of a mysterious poet.
Julie Orringer's The Flight Portfolio (Knopf), a fictionalized account of Varian Fry's monumental efforts to smuggle some of Europe's endangered artists, writers and intellectuals out of Vichy France, is compelling right from the start, when Fry visits Marc Chagall's house to plead with the reluctant artist to escape. "An artist must bear witness, Monsieur Fry," Chagall argues. "He cannot turn away, even if he wants to."
Art is absolutely central to some of the other books I've been reading, like the reissue of Francoise Gilot's intimate and acute memoir Life with Picasso (NYRB Classics).
In Mathias Énard's brilliant novel Tell Them of Battles, Kings, and Elephants, translated by Charlotte Mandell (New Directions), Michelangelo is invited by the Sultan of Constantinople to design a bridge over the Golden Horn ("Michelangelo is not an engineer. He is a sculptor. They sent for him so that a form could be born from matter, be drawn, be revealed.").
Perhaps no book I've read recently displays the intricate weave of art and life quite like Optic Nerve by Maria Gainza, translated by Thomas Bunstead (Catapult). "It reminded me that all of art rests in the gap between that which is aesthetically pleasing and that which truly captivates you. And that the tiniest thing can make a difference," Gainza writes. I like that. --Robert Gray, contributing editor

In this Issue...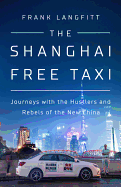 NPR correspondent Frank Langfitt uncovers the complexities of modern China as he drives a free taxi around Shanghai.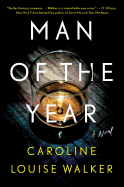 by Caroline Louise Walker
A doctor with an image to protect loses his perspective to dangerous ends when he feels his family is threatened by an outsider.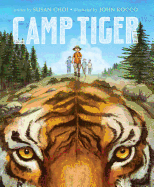 Susan Choi makes her picture book debut with this empowering coming-of-age tale illustrated by John Rocco, in which a tiger helps a little boy find his courage.
Review by Subjects:
Fiction ⋅ Mystery & Thriller ⋅ Romance ⋅ Biography & Memoir ⋅ Social Science ⋅ Nature & Environment ⋅ Children's & Young Adult

Upcoming Events
06/17/2019 - 7:00PM
The Sequel to the In The Floyd Archives Comic, a Humor Book Talk & Signing Sarah Boxer is a cartoonist, a contributing writer for The Atlantic, and a critic who writes for The New York Review of Books, The L.A. Review of Books, The New York Times Book Review, and more. Boxer published her first cartoon in a local Colorado newspaper at age 12. She will discuss and sign Mother May I? ($17.95 IP Books), the sequel to the comic In the Floyd Archives. Mother May I?, a comic...
Sue Hinkin & Mark Stevens for Gary Reilly
06/17/2019 - 7:00PM
Fiction Book Talks & Signings Mark Stevens is currently president of Rocky Mountain Mystery Writers of America and hosts a regular podcast, The Rocky Mountain Writer, for Rocky Mountain Fiction Writers. He will present The Legend of Carl Draco ($14.95 Running Meter Press) for Gary Reilly. This book tells the story of a quietly fearless young man whose existence is consumed in ruthlessly dispatching nameless enemies who dog his every move. He doesn't know who these men are, but...
06/17/2019 - 7:00PM
Forty Seasons of Mountain Living, a Memoir Book Talk & Signing Karen Auvinen is a poet, mountain woman, lifelong westerner, writer, and the author of the memoir Rough Beauty: Forty Seasons of Mountain Living. Auvinen will discuss and sign Rough Beauty: Forty Seasons of Mountain Living ($17.00 Scribner). Determined to live an independent life on her own terms, Auvinen flees to a primitive cabin in the Rockies to live in solitude as a writer and to embrace all the...
Booktropolis with Connie Shoemaker & Nisren
06/18/2019 - 7:00PM
"Wonderfully written, full of humanity and heartfelt, a potent antidote to the rising nativism that now engulfs America." -- Helen Thorpe, award-winning author of The Newcomers: Finding Refuge, Friendship and Hope in an American Classroom Join the conversation with Connie Shoemaker, author of Taste the Sweetness Later: Two Muslim Women in America, and Nisren, one of the women featured in the book. Taste the Sweetness Later is the story of Two Muslim women from countries...
Nancy Atherton - Aunt Dimity and the Heart of Gold
06/18/2019 - 7:00PM
An Aunt Dimity Mystery, a Fiction Book Talk & Signing Nancy Atherton is the bestselling, local author of twenty-four Aunt Dimity Mysteries. She will discuss and sign Aunt Dimity and the Heart of Gold ($26.00 Viking), in which a dreary Christmas leads to hidden treasure and new friendships. During Emma's annual Christmas bash, a car appears in the driveway and slides off the slick pavement into a ditch. Tilly, the scatterbrained driver, is unhurt and...
06/19/2019 - 7:00PM
The Vegetarian meets Heathers, a Fiction Book Talk & Signing Mona Awad is the author of 13 Ways of Looking at a Fat Girl, which won the Colorado Book Award and an Honorable Mention from the Arab American Book Awards. She will discuss and sign Bunny ($26.00 Viking), a darkly funny, seductively strange novel about a lonely graduate student drawn into a clique of rich girls who seem to move and speak as one. Samantha is an outsider in her small...
06/19/2019 - 7:00PM
The New Space Race, a Science Book Talk & Signing Leonard David has been reporting on space science and exploration for more than 50 years. His writing has appeared in the Financial Times, Foreign Policy, Private Air, Sky and Telescope, Astronomy, and Aerospace America. He has been a consultant to NASA and other government agencies. David will discuss and sign Moon Rush: The New Space Race ($26.00 National Geographic). In...
Scott Jeffrey Miller - Management Mess to Leadership Success
06/19/2019 - 7:00PM
30 Challenges to Become the Leader You Would Follow, a Business Book Talk & Signing Author Scott Jeffrey Miller will discuss and sign Management Mess to Leadership Success: 30 Challenges to Become the Leader You Would Follow ($24.99 Franklin Covey). In this book, you'll find 30 leadership challenges, honed by Franklin Covey through years of research that illustrate how to rise when you fall and how to survive and even thrive as an unfiltered leader. ...
Mark Jackson with Mandy Connell & Ross Kaminsky - Greed. Survival. Redemption.
06/20/2019 - 7:00PM
How Dying in Prison Saved My Life, a Memoir Book Talk & Signing Author Mark Jackson will discuss and sign Greed. Survival. Redemption.: How Dying in Prison Saved My Life ($19.95 Walden Press). Written behind prison walls, Jackson takes us through his story from a greedy stock market trader making millions of dollars operating a Ponzi scheme to surviving Colorado's most notorious and violent prisons. Jackson memorialized his prison experiences by writing in a...
B.A. Shapiro - The Collector's Apprentice
06/20/2019 - 7:00PM
Art Fraud, Theft, Scandal, Murder, & Revenge, a Historical Fiction Book Talk & Signing B. A. Shapiro is the New York Times bestselling author of The Muralist and the award-winning The Art Forger. Shapiro will discuss and sign The Collector's Apprentice ($15.95 Algonquin Books), a historical art thriller about a woman determined to prove her innocence and recover what was stolen from her family. Accused of helping her fiancé steal her...
Ebony Flowers with Julia Torres - Hot Comb
06/20/2019 - 7:00PM
A Collection of Stories Offering a Glimpse Into the Lives of Black Women, a Graphic Novel Book Talk & Signing Ebony Flowers, award-winning cartoonist and ethnographer, will discuss and sign her debut graphic novel Hot Comb ($22.95 Drawn and Quarterly), which offers a poignant glimpse into black women's lives and coming-of-age stories as seen across a crowded, ammonia-scented hair salon while ladies gossip and bond over the burn. Throughout Hot Comb,...
Book Candy
Roots of Some State Names

Great Reads
Rediscover: Walt Whitman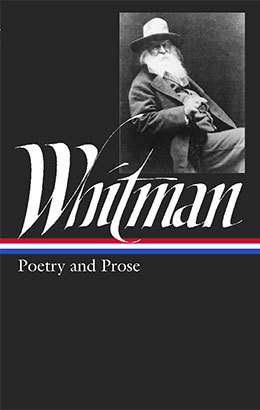 This past May 31st was the 200th birthday of Walt Whitman, considered a cornerstone of American literary canon and the father of free verse. Whitman's contemporaries held divided opinions. Many thought his work was quintessentially American, that he was a national poet in a new and literal sense. Others considered his best known work, Leaves of Grass, to be obscene, with its frank depictions of human sensuality. Though Whitman's sexuality is still debated, he is thought to have been homosexual or bisexual. His poems often reference the interconnectedness of people and nature among other facets of his humanist philosophy.

Whitman spent his early years in the printing business, first as an apprentice typesetter, later as a journalist and briefly as a newspaper publisher. His first book was a temperance novel, Franklin Evans (1842), which he later disavowed as written for money and while drinking. Whitman published the first edition of Leaves of Grass himself. It received strong praise from Ralph Waldo Emerson and was republished, with new additions and edits from Whitman, many times throughout his life. During the Civil War, Whitman volunteered as a nurse in army hospitals while working several government clerical jobs. He was left largely housebound after a stroke at age 54. A complete collection of Whitman's prose and poetry is available from Library of America ($40, 9780940450028). --Tobias Mutter
Father's Day: Books to Read Aloud
Reading aloud is one of the best ways a parent can spend time with their child. Beyond the obvious benefits of reading with children, story time allows for a very special kind of closeness--that comforting circle formed by a caretaker's arms when a story is being shared. Below are some fantastic titles featuring fathers and grandfathers, perfect for Father's Day read-alouds.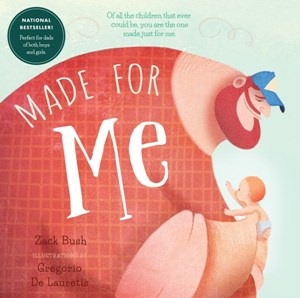 First published in hardcover in 2018, Zack Bush and Gregorio De Lauretis's Made for Me (Familius, $16.99) is here reformatted into a friendly, durable board book. Bush's rhyming text about a father's love is gentle and oh-so-sweet, while De Lauretis's illustrations feature a behemoth of a man tenderly, softly, oh-so-carefully interacting with his newborn baby. Illustrations of giant-dad clutching his alarm clock, excited for a new day with baby, or "hiding" behind a tiny mountain of stuffed animals are sure to melt any father's heart.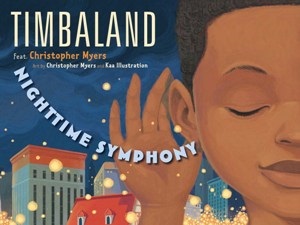 Nighttime Symphony is the multi-platinum, Grammy Award-winning producer and artist Timbaland's picture book debut, illustrated by Coretta Scott King Award-winner Christopher Myers and KAA Illustration (Atheneum, $17.99). Timbaland's rhyming text is musical both in content and feel, the words beating out a rhythm as a father speaks comfortingly to his child, assuring him he is perfectly safe from the storm outside: "the clouds pour down a steady beat/ to soothe your slumber beneath the sheet." The digital illustrations feature saturated colors--bright reds and yellows especially--that brighten up every rainy page, making the storm anything but dreary.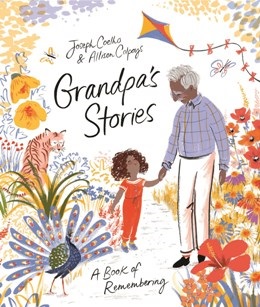 Employing his poetry skills in a narrative picture book, Joseph Coelho tells in Grandpa's Stories: A Book of Remembering (illus. by Allison Colpoys; Abrams, $16.99) the moving story of a young girl's loss of her Indian grandfather and the memories that help her heal. Coelho's lyrical text walks the reader through a year of seasons, each of which was previously marked by its own special, loving grandfather and granddaughter activity. The little girl recalls the joyful times spent together, helping her cope with the loss. "If all the world were memories," her first-person narration states, "the past would be rooms I could visit,/ and in each room would be my grandpa." The overall beauty of this collaboration comes as close to the majesty of a child's adoration for a grandparent as feels possible. Heartwarming, heartbreaking and inspiring, Grandpa's Stories is a must for every child's library.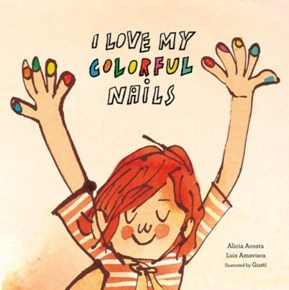 I Love My Colorful Nails by Alicia Acosta, Luis Amavisca and illustrated by Gusti (NubeOcho, $15.95), features Ben, a little boy who "loves painting his nails." Because he "loves his colorful nails" so much, Ben is perfectly happy to paint them anytime. That is, until two boys at school taunt him: " 'Painting your nails is for girls.' 'You're a girl! You're a girl!' " Ben feels sad even though, when he finally tells his parents about the jeers, his dad defends his choices. "I'm also a boy," he says, then asks Ben to hand him the orange polish. In exuberant illustrations, Gusti uses a strong, playful brown line and warm swathes of color to depict Ben's loving, contemporary family, his multiracial classroom and the streets of his city. I Love My Colorful Nails highlights how loving family members, friends and educators can effect change.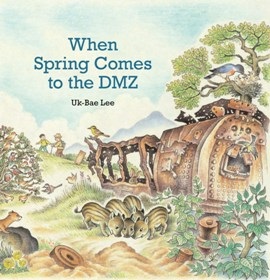 When the Korean peninsula was divided into North and South in 1953, the consequences were especially tragic for separated families. In the six-plus decades since the ceasefire, reunion has proven virtually impossible. On either side of the Military Demarcation Line, both North and South Korea built fences. Ironically, this Demilitarized Zone (DMZ) has flourished as an untouched haven for flora and fauna. When Spring Comes to the DMZ by Uk-Bae Lee, translated by Chungyon Won and Aileen Won (Plough Publishing, $17.95) depicts people, too, arriving at the DMZ, albeit under highly different circumstances. "Grandfather climbs up/ to the DMZ observatory/ and looks at the northern sky." As seasons change, without fail, "Grandfather climbs up to the DMZ lookout again," to gaze longingly at the "northern land." As another year passes and spring returns, Grandfather's only wish is to bypass the lookout, "fling the tightly locked gates wide open" and share the same freedom as the nearby animals. With gentle words and glorious art, Lee inspires the newest generation of readers to lead the way, and make miracles happen.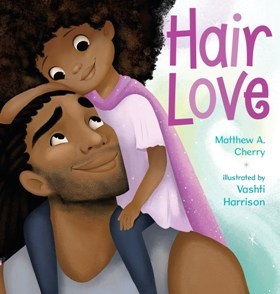 Matthew A. Cherry's collaboration with illustrator Vashti Harrison (Little Leaders), Hair Love (Kokila/Penguin, $17.99), is an ode to the incredible versatility of African American hair and the charming resilience of a dad dedicated to his daughter. Zuri is an African American girl who introduces readers to her fabulous hair, which "kinks, coils, and curls every which way." This morning, Zuri wants "a perfect hairstyle" for a big event happening later in the day. "Can I help?" Daddy asks. "It'll be a piece of cake." This overly optimistic statement kicks off a journey through various hairstyles that, one after another, unfortunately, do not work out. When Zuri vetoes a final attempt by her dad to pick out her hair ("Daddy, really?"), he leaves and comes back with... a hat. Zuri, tearfully explaining that she needs the right hair to match this special day, has a eureka moment--with the help of a hair blogger, essential natural hair tools and a determined Daddy sweating bullets, Zuri emerges with the perfect style to impress on this special day. --Siân Gaetano, children's and YA editor, Shelf Awareness
Book Reviews
Fiction
Grand Central, $28, hardcover, 416p., 9781538762417
Morrow, $26.99, hardcover, 432p., 9780062840066
Mystery & Thriller

Gallery Books, $26, hardcover, 304p., 9781982100452
Soho Crime, $26.95, hardcover, 360p., 9781641290555
World Editions, $15.99, paperback, 180p., 9781642860160
Romance
Avon, $14.99, paperback, 400p., 9780062872838
Biography & Memoir
Little, Brown, $30, hardcover, 240p., 9780316421102
St. Martin's Press, $29.99, hardcover, 624p., 9781250174062
Social Science

PublicAffairs, $28, hardcover, 320p., 9781610398145
Nature & Environment
W.W. Norton, $26.95, hardcover, 288p., 9780393247763
Children's & Young Adult

Putnam, $17.99, hardcover, 40p., ages 4-8, 9780399173295
Viking, $17.99, hardcover, 320p., ages 10-up, 9780451479402
Pajama Press, $17.95, hardcover, 224p., ages 9-12, 9781772780819