From the Shelf
What Are You Reading on Super Bowl Sunday?
You may have heard that Super Bowl Sunday is approaching. In his 1973 novel North Dallas Forty, Peter Gent described football this way: "There's no greater display of everything that's magnificent about sport in America and everything that's wrong with culture in America." Last year's Super Bowl drew more than 114 million viewers. On Sunday, Americans will consume 1.25 billion chicken wings, 8 million pounds of guacamole and 8.2 million tortilla chips. If you're a Baby Boomer, there's at least a chance that you've seen all 49 Super Bowls (I know, it's a scary thought).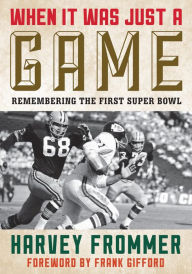 As you might expect, there have been several books published to celebrate the Big Game's golden anniversary, including When It Was Just a Game: Remembering the First Super Bowl by Harvey Frommer; 50 Years, 50 Moments: The Most Unforgettable Plays in Super Bowl History by Jerry Rice and Randy O. Williams; The Super Bowl: The First Fifty Years of America's Greatest Game by David Fischer; Super Bowl 50: Celebrating Fifty Years of America's Greatest Game by Bethany Bradsher and Sports Illustrated's Super Bowl Gold: 50 Years of the Big Game.

Cautionary tales are also an option, like League of Denial: The NFL, Concussions & the Battle for Truth by Mark Fainaru-Wada and Steve Fainaru; and Concussion by Jeanne Marie Laskas. Or you can read a point-counterpoint exchange between Steve Almond's Football: One Fan's Reluctant Manifesto and Gregg Easterbrook's The Game's Not Over: In Defense of Football.

I always keep a book handy during the telecast because there's a lot of quiet time, despite the hoopla. What am I reading this weekend? Maybe a little Walker Percy, who once said: "The fact that American writers in residence and poets in residence often behave worse than football players does not necessarily imply that they are more stoned than the latter. There is more than one way to assault the cortex." What are you reading on Super Bowl Sunday? --Robert Gray, contributing editor



In this Issue...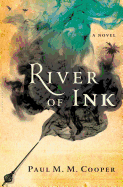 Thirteenth-century Sri Lanka springs to life in the story of a royal poet who must comply with a tyrannical ruler.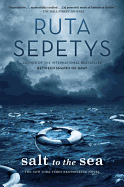 In this brilliant YA novel set late in World War II, Ruth Sepetys explores the tragic, little-known story of the sinking of the German ship of evacuees, the Wilhelm Gustloff.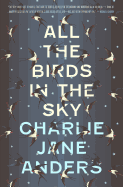 All the Birds in the Sky weaves magic and science fiction into an emotionally complex story about growing up and finding love.
Review by Subjects:
Fiction ⋅ Mystery & Thriller ⋅ Science Fiction & Fantasy ⋅ Biography & Memoir ⋅ Essays & Criticism ⋅ Children's & Young Adult

Book Candy
Oscar-Nominated Movies from Pooh's Perspective
Bored Panda screened "10 Oscar-nominated movies recreated with Winnie the Pooh."

---

Quirk Books virtually herded "5 fictional cats who would be Instagram sensations."

---
Author John Hansen picked the "top 10 books by transgender authors featuring trans characters" for the Guardian.

---
"Forget dog-earing and bookmarks that fall, make your own easy origami bookmark instead!" Rocket News advised. And Mental Floss showcased bookmarks that "feature the little legs of literary characters."

---
Bookish DIY: Goods Home Design showed "how to make a bookshelf chair."

Great Reads
Rediscover: Roots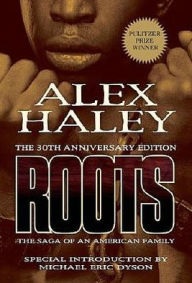 Roots: The Saga of an American Family by Alex Haley (1976) sold a million copies during its first year in print, spent 22 weeks at the top of the New York Times bestseller list, won the Pulitzer Prize and National Book Award, and inspired the miniseries Roots, watched by a record 130 million people. Not since Harriet Beecher Stowe's Uncle Tom's Cabin in 1852 had a work of literature sparked such a cultural awakening in American race relations. The struggles of Kunta Kinte and his family over generations of enslavement, as depicted in Haley's novel but especially in graphic fashion through the television adaptation, transformed the horrors of slavery from distant historical memory to omnipresent national shame.
Alex Haley (1921-1992) also wrote The Autobiography of Malcolm X (1965), based on several years of interviews with the civil rights leader. A second miniseries, Roots: The Next Generations (1979), was based on the last seven chapters of Haley's novel. Haley was criticized for inaccurately portraying his own genealogy and for plagiarizing parts of Harold Courlander's The African. Controversies aside, Roots remains an important work worth revisiting. --Tobias Mutter

The Writer's Life
Sayed Kashua: Paying Attention to the Comments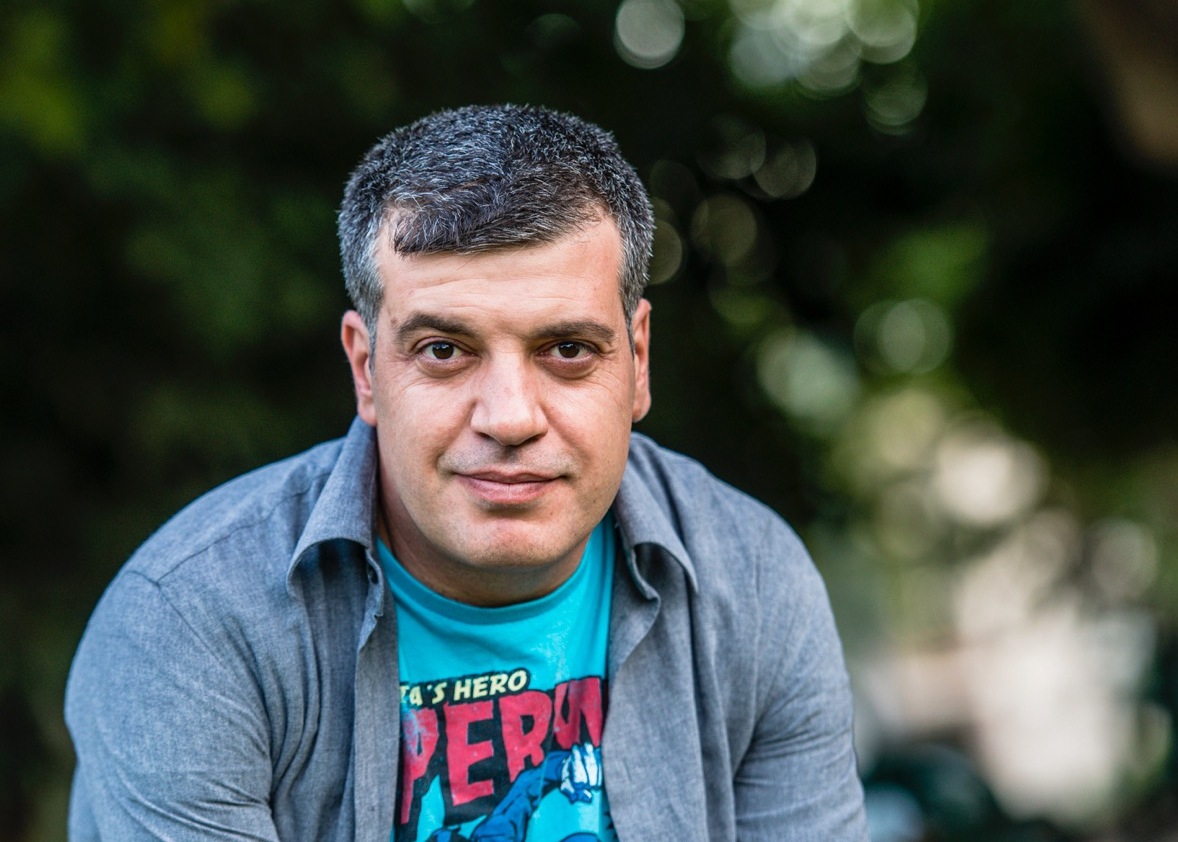 photo: Karl Gabor
Sayed Kashua is well known in Israel for his weekly newspaper column and for writing the popular TV series Arab Labor. His abrupt decision to leave Jerusalem in 2014 to teach at the University of Illinois came at a time of heightened tension in the region, with kidnappings of both Jewish and Arab youth. In essays for the Guardian and the Israeli newspaper Haaretz, Kashua explained his view that "Jewish-Arab co-existence has failed." Still, he continues to write his column in Haaretz, a blend of personal stories, comedy and political commentary. The column is written in Hebrew, but English readers can now enjoy the translated collection Native: Dispatches from an Israeli-Palestinian Life (Grove, February 2, 2016; see our review below).
As someone who writes about both everyday life and larger cultural issues, do you see the "political" and the "personal" as one and the same?
I'm someone who takes politics very personally. I think I've never written anything that didn't speak to being a persecuted minority in Israel.
How do you get ideas about what to write every week?
I think it's been almost 12 years now. But I will quit next week--that's something I started saying nine years ago. It's either that I'm very, very lazy or that it's really difficult, because for me every single week is a struggle. Every week I write my last column.
But you know, if I take a week off, it feels like something is missing. So every Wednesday, I set the clock to 4 a.m. to write until 9 a.m. Every week they say, "We're waiting for your column, someone's going to die if you don't submit it!" Otherwise, I don't do it. Deadlines are the best inspiration.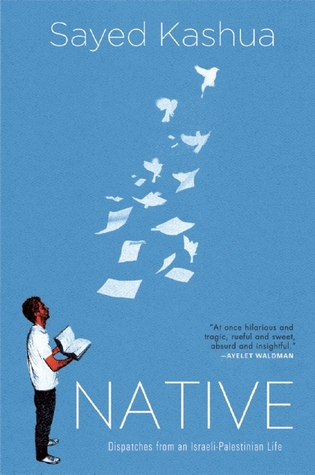 Do you have any rituals or strategies that help you think of ideas?
It's a little bit different since I moved to the U.S. In Israel, you didn't really need to do much in order to be aware of what was going on. News was everywhere--the dining room, the bar, restaurants. So back then I was focusing on personal stories that could fit into current events. But here, I'm very much focused on the news--it's the first thing I do every morning, check in on Palestine and Israel. I read Haaretz,which is considered to be liberal, to know what's really going on. Then Ynet, which is considered a mainstream source, and Channel 2. I don't really trust the reporting, but they're reporting for the masses. And the New York Times.
After moving to the U.S., did anything surprise you about the way people perceive or talk about Israel?
No... I wish people would know the reality better. But still, the media and the way people talk here is less harsh than the discourse that I was used to from Israel. I'd in no way say that the New York Times is perfect, but it was still, during the Gaza war, much more left than Israel.
But I am still somewhat disconnected from what's going on here. I'm not sure how personally I take the threats of Trump, even. It's not yet my fight here. My fight for me is still back there. Even when I listen to politicians in the state, I think about what the effect will be on the Middle East.
Your columns blur the lines of fiction and nonfiction. How is fiction an important part of your effort to tell the truth as you perceive it?
I write "autofiction"--a mixture of autobiography and fiction. But I never lie. I might make something up. I use my wife and kids as characters, so I sometimes write about things they didn't say or things that didn't happen. But I never lie about important things. If I write about my grandmother, I'd never lie about the fact that my grandfather was shot in the war. I would make up a funny story about my kid going to the swimming pool, but I'd never lie about another kid saying, "Eck, they're Arabs." I think readers understand that because I've never heard anyone say, "That's a lie!" Except my wife.
You've also written novels and a hit TV show. How is writing a weekly column distinctly challenging or rewarding?
It feels like when I write a novel, I'm writing it for my editor, not for the public who are going to judge me immediately every week. I think TV writing is a little more similar to the column in that it's about addressing an idea and letting people think differently about reality. There's some kind of education or a punch line that you want to deliver.
I wrote a TV drama recently, which is a little more similar to novels in the sense that it's about different emotions. It's called The Screenwriter, and it deals with the writer of Arab Labor [Kashua's sitcom written for Israel's Channel 2]. In the first episode, he announces that he hates the show. "It's about a kind of crisis related to being an Israeli-Palestinian at the edge of 40."
The sad thing, or it's not sad--it's a reality--is that I wrote that show three years ago, started shooting in June 2014 and, in the last episode, the character moves. He enters his home and says to his wife, "We can't stay. I received this offer from a university in Oklahoma. We have to go." Usually I write things into a script, and if it works in a script, then I do it in real life. That happened with Arab Labor. I wrote that the character moved to a Jewish neighborhood, and it worked well so I moved with my family to a Jewish neighborhood.
What do you hope to work on next?
I'm supposed to be writing a novel about someone who writes commercial biographies for other people--a ghostwriter. In Israel, everyone has a story to tell and ghost writing is a big industry. They're not even published necessarily, just made for people's families. So that's the main character. Then his own father hires him to write his biography. It's the only way he can talk to his son.
Are there any responses to your column--negative or positive--that have stuck with you over the years?
It took me a while to stop paying attention to the comments. Of course, some are good, but there are also really horrible things. At first, I really wanted to quit because of the comments. But most of the e-mails I receive from people are very good. The only kind that stick are those that say something like, "I want to have a son with you." Immediately I show my wife--"You see?"
When I left Israel, I received a lot of warm messages. That I'll never forget. Some said, "Please stay, we have to fight together to make this place worth living for." Others said, "You're right, it's a lost cause. You're doing the right thing for you and your family." I heard from actors and writers from all over. Sometimes I hear from politicians, and not always left-wing, either. --Annie Atherton
Book Reviews
Fiction

Bloomsbury USA, $26, hardcover, 9781632860705
Delacorte, $28, hardcover, 9780345528698
Touchstone, $25.99, hardcover, 9781501116100
Penguin Press, $26, hardcover, 9781594206856
Morrow, $26.99, hardcover, 9780062262455
Mystery & Thriller
Morrow, $25.99, hardcover, 9780062240040
Science Fiction & Fantasy

Tor, $25.99, hardcover, 9780765379948
Biography & Memoir
Pantheon, $24.95, hardcover, 9781101870266
New York Review Books, $24.95, hardcover, 9781590179260
Essays & Criticism
Grove Press, $24, hardcover, 9780802124555
Children's & Young Adult

Philomel/Penguin, $18.99, hardcover, 394p., ages 13-up, 9780399160301
Scholastic Press, $16.99, hardcover, 224p., ages 8-12, 9780545840569
Little Bee, $17.99, hardcover, 40p., ages 7-up, 9781499801033