From the Shelf
Cold Cases for Hot Days
In the dog days of summer, one of the best ways to escape the heat is by reading books set in colder climes. Fortunately, a bounty of new Icelandic crime fiction is available to send a chill (of more than one variety) down readers' spines.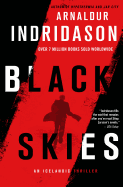 Arnaldur Indridason (Black Skies; Strange Shores) is perhaps the best known of the Icelandic mystery authors, with nine of his 12 Inspector Erlendur books translated into English. Erlendur is a taciturn detective whose life has been shaped by a childhood tragedy (his younger brother vanished in a blizzard). There's an underlying dark social commentary to all of Erlendur's cases; racism, drug addiction and Icelandic insularity come into play. This slightly gloomy view is emphasized by Erlendur's own obsessions with missing people and exposure to the elements.
Yrsa Sigurdardottir (Ashes to Dust; The Day Is Dark) has written a series featuring attorney Thóra Gudmundsdottir. Thóra is a hardworking single mother who sometimes can't help digging a little deeper than she ought to on a client's behalf. Iceland's long history--of mysticism, volcanic explosions and violence--influences each of Thóra's cases.
Quentin Bates (Frozen Assets; Cold Steal) also features a female protagonist--the sarcastic Gunnhildur is a police officer in a small town as the series opens. Gunnhildur is later promoted to Reykjavik, where current events (including the recent Icelandic financial meltdown) flavor her investigations.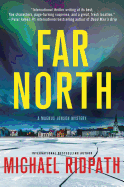 Michael Ridpath (Where the Shadows Lie; Far North) combines a current setting with Iceland's epic history. His series featuring Detective Magnus Jonson (who grew up in Boston, but had to return to his native Iceland when a Dominican cartel put a hit on him), occasionally contains fantastical elements from the ancient sagas familiar to all Icelanders.
Any of these authors are sure-fire distractions from the heat index, and their books provide a chance vicariously to enjoy Iceland's cold climate and distinctive culture. --Jessica Howard, blogger at Quirky Bookworm



In this Issue...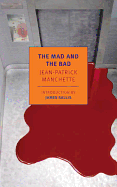 by Jean-Patrick Manchette
A spare, hard-boiled novel of suspense translated from the French, ideal for fans of classic noir.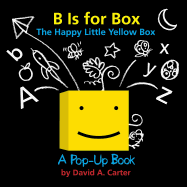 An interactive alphabet book starring the Happy Little Yellow Box, from brilliant author-artist and paper engineer David Carter.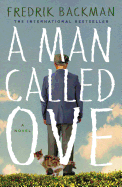 With the help of his neighborhood, a widower finds a new lease on life just when he's trying to end it all.
Review by Subjects:
Fiction ⋅ Mystery & Thriller ⋅ Food & Wine ⋅ History ⋅ Health & Medicine ⋅ Children's & Young Adult ⋅ Parenting & Family ⋅ Performing Arts

Book Candy
The Moon in Literature; Signs of Book Addiction
"A projector on Mount Fuji beams adverts on to the face of the moon in which sci-fi novel?" To celebrate the 45th anniversary of Neil Armstrong stepping onto the lunar surface, the Guardian offered a "moon in literature quiz."

---

"One of your favorite things to do when arriving in a new city is to check out the local bookstores." Thought Catalog listed "49 signs you're addicted to reading."

---

Noting that with the success YA books are having at the box office, "it was only a matter of time before television stepped up its game and started to adapt more children's and young adult books into TV series," Flavorwire suggested "10 children's book series that deserve TV adaptations."

---

Buzzfeed featured "26 iconic book covers changing over time."

---

U.S. artist Cory Arcangel created "a book that contains the tweets of people who are 'working on a novel,' " Design Taxi reported.

---
For fans who think they know everything about a certain popular author whose characters include Ramona Quimby and Socks the Cat, Mental Floss offered "12 charming tidbits about Beverly Cleary."

Great Reads
Now in Paper: July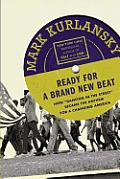 Ready for a Brand New Beat: How "Dancing in the Street" Became the Anthem for a Changing America by Mark Kurlansky (Riverhead, $16)
Kurlansky looks at the Motown recording machine and the history of an unlikely 1960s anthem, using "Dancing in the Street" by Martha and the Vandellas, with its undertones of protest, to explore the twin histories of the civil rights movement and popular music.
I Wear the Black Hat: Grappling with Villains (Real and Imagined) by Chuck Klosterman (Scribner, $16)
Chuck Klosterman draws upon society's most publicly condemned figures in an entertaining contemplation of villainy. For example, the question is not why Hitler was evil, but what our interpretation of his evilness reveals about society as a whole. Klosterman's strange humor provides all the necessary incentive to follow him through far-flung analogies and even the occasional personal tangent.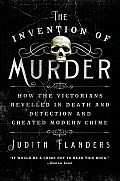 The Invention of Murder: How the Victorians Reveled in Death and Detection and Created Modern Crime by Judith Flanders (St. Martin's Griffin, $16.99)
An examination of how murder and the murder mystery novel infiltrated our modern world by way of 19th-century Britain, The Invention of Murder tells the tale admirably well, even entertainingly. Flanders introduces a lengthy list of famous (and obscure) murderers and serial killers, culminating, of course, with Jack the Ripper.
Her Best-Kept Secret: Why Women Drink--and How They Can Regain Control by Gabrielle Glaser (Simon & Schuster, $15.99)
An informative investigation into why women drink and its effects on their health and social lives, Her Best-Kept Secret traces the evolution of women's relationship to alcohol. Alcohol, we've been told, combats stress, depression and menopausal symptoms, and Glaser offers stories of women who have successfully dealt with their alcoholism through alternative, private programs as well.
Thinking in Numbers: On Life, Love, Meaning, and Math by Daniel Tammet (Back Bay, $16)
The author of Born on a Blue Day returns with a smart, engaging, accessible guide to the intersection of mathematics, philosophy and daily life. Daniel Tammet explores math as it relates to family relationships, snowflakes, chess and a host of other topics, from Shakespeare learning the concept of zero to the unknowable poetry of prime numbers.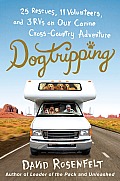 Dogtripping: 25 Rescues, 11 Volunteers, and 3 RVs on Our Canine Cross-Country Adventure by David Rosenfelt (St. Martin's Griffin, $15.99)
There are two likely reactions to David Rosenfelt's entertaining, self-deprecating account of driving from California to Maine with 25 dogs: "That man is crazy" or "What a blast!" Either one is reasonable. Generous dog lovers volunteered to help, Cruise America allowed him and his wife to rent three RVs and, after a lot of planning, the crew set out.
Love Him or Leave Him but Don't Get Stuck with the Tab: Hilarious Advice for Real Women by Loni Love (Simon & Schuster, $15)
Loni Love's side-splitting advice guide on love and relationships is best enjoyed over a cocktail straight-up. She's got sass, she's got class and she'll kick your... preconceived notions of dating and courtship to the curb. Love tells women where it's at when it comes to the age-old manhunt.
The End of Night: Searching for Natural Darkness in an Age of Artificial Light by Paul Bogard (Back Bay, $16)
A blend of personal narrative, science and history exploring the effects of light pollution and the decline of true night, The End of Night takes readers from the dazzling Las Vegas Strip to national parks such as Acadia in Maine and Death Valley in California, where thousands of stars are still visible.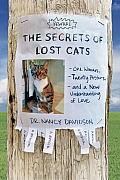 The Secrets of Lost Cats: One Woman, 20 Posters and a New Understanding of Love by Nancy Davidson (St. Martin's Griffin, $14.99)
When therapist Nancy Davidson's beloved cat, Zak, went missing, she placed posters in her neighborhood; after many anxiety-filled days, cat and owner were happily reunited. During her search, Davidson became fascinated by other lost cat posters and the stories of the owners; she writes with sensitivity and respect about missing felines and their human friends.
---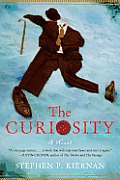 The Curiosity by Stephen Kiernan (Morrow, $14.99)
After Dr. Kate Philo and a team of scientists discover a man encased in an iceberg in the Arctic, they bring him back to their lab in Boston and reanimate him. With a love story at its core, The Curiosity asks provocative questions about whether science should explore altering life's natural order.
Loteria by Mario Alberto Zambrano (Harper Perennial, $14.99)
A young Mexican girl's poignant story unfolds in words and pictures as she slowly turns the 54 loteria cards and takes her chances. She's alone in a center for children. She won't talk to anyone. At the story's heart is a mystery to be slowly revealed as each card is turned over.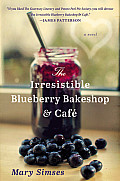 The Irresistible Blueberry Bakeshop and Cafe by Mary Simses (Back Bay, $15)
A big-city attorney, on a quest to deliver a letter from her grandmother to an old flame, falls under the spell of small-town life. She encounters a cast of locals whose ways seem foreign to her, but slowly become more endearing. Simses has crafted a wholesome love story, infused with the pull-and-tug of romance and elements of mystery.
The Complete Short Stories of James Purdy by James Purdy (Liveright, $22.95)
James Purdy is considered by some to be an authentic American genius, yet most "well-read" Americans haven't heard of him. His subject matter is a cross between Nathanael West and Flannery O'Connor. Purdy deserves our rediscovery. The seemingly simple yet compelling prose of The Complete Short Stories belies the haunting, slightly creepy stories that live within.
The Rules of Wolfe by James Carlos Blake (Mysterious Press, $14)
In Blake's second Wolfe family novel, a young cousin ignores the family rules and winds up with an army of Mexican cartel assassins chasing him back to the border. Blake's "border noir" becomes a long, volatile bilingual chase scene full of killing, car crashes, drugs, double-crosses and desert storms.

Book Reviews
Fiction

Atria Books, $25, hardcover, 9781476738017
Random House, $25, hardcover, 9781400068562
Mystery & Thriller

New York Review of Books, $14.95, paperback, 9781590177204
Minotaur Books, $25.99, hardcover, 9781250023773
Le French Book, $34.95, hardcover, 9781939474896
Food & Wine
Running Press, $23, hardcover, 9780762449682
History
St. Martin's Press, $29.99, hardcover, 9780312590741
Health & Medicine
Harperwave, $24.99, hardcover, 9780062320322
Children's & Young Adult

Simon & Schuster, $12.99, hardcover, 18p., ages 3-up, 9781481402958
HarperTeen, $17.99, hardcover, 272p., ages 14-up, 9780062003270
Parenting & Family
Touchstone, $15.99, paperback, 9781476749792
Performing Arts
Scribner, $25, hardcover, 9781451667059
--- SPECIAL ADVERTORIAL OFFERINGS ---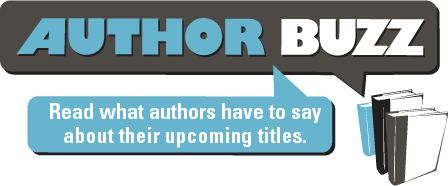 Dear Reader,

When her friend witnesses a horrific crime, Gin Blanco, the assassin known as the Spider, will do whatever it takes to protect her from a ruthless vampire. You can read more about Gin in POISON PROMISE, the latest book in my Elemental Assassin urban fantasy series.

I'm giving away five signed copies of POISON PROMISE. To enter, send your mailing address to jennifer@jenniferestep.com. Read an excerpt at http://www.jenniferestep.com/books/elemental-assassin-11/.

Happy reading!

New York Times bestselling author Jennifer Estep
http://www.jenniferestep.com/







Publisher:
Pocket Books

Pub Date: 07/22/2014

ISBN: 9781476771502

List Price: $7.99