From the Shelf
Zane: Beyond Shades of Gray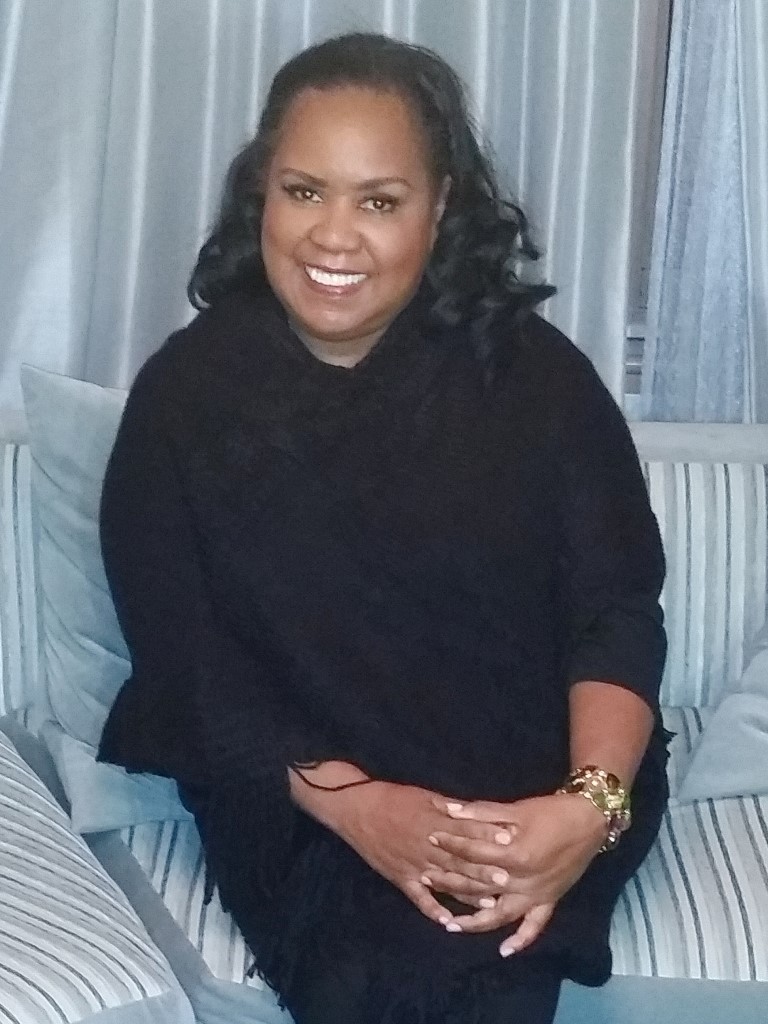 Zane is the New York Times bestselling author of 32 titles and, as the publisher of Strebor Books (an imprint of Simon & Schuster), is considered one of the most powerful African-American females in the publishing industry. Zane's platform is the overall empowerment of the female in every aspect of life. She serves on the boards of many nonprofit organizations and has delivered numerous speeches about domestic abuse. Her latest book is Vengeance, a novel of pain, revenge and mental illness. We talked with Zane about writing, racism and her trademark steamy sex scenes.
Zane's core audience is African-American, but, she says, "As the years have passed, my book-signing crowds have become more and more diverse. I have a very large white and Latino audience and a large Asian one as well." She once did a reading at a monthly erotica reading night in New York: "All of the other authors were white and the crowd was receptive to their stories. However, once I read my story 'The Trisexual,' the crowd went nuts. They laughed, smiled, squirmed in their seats and rushed to purchase the book afterwards. The stories that I write are 'evergreen'--passion and sensuality are universal. I wish more people would recognize that. It is disheartening to see white authors come out with their first book and get more attention and a review when I have written dozens of books. The racism is obvious. Maybe one day it will go away.
"I will say that a lot of reviewers who profess to love and read erotica refuse to even accept black erotica titles for consideration. To me that is totally racist and an implication that black women are not sensual and 'normal' like they are. Hot is hot. It is sad that such racial profiling takes place in this day and age."
Move on from shades of gray and read one of Zane's novels; after all, "hot is hot."



In this Issue...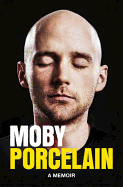 Technopop artist Moby writes the inspirational and candid story of his struggle to navigate life and the music scene in 1990s New York City.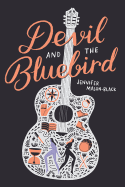 A teenager on a cross-country odyssey must find her sister before the devil takes her soul.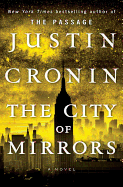 The completion of the Passage Trilogy features epic battles, intimate moments and a thought-provoking ending.
Review by Subjects:
Fiction ⋅ Science Fiction & Fantasy ⋅ Romance ⋅ Food & Wine ⋅ Nonfiction ⋅ Biography & Memoir ⋅ History ⋅ Social Science ⋅ Travel Literature ⋅ Children's & Young Adult

Great Reads
Rediscover: Max Perkins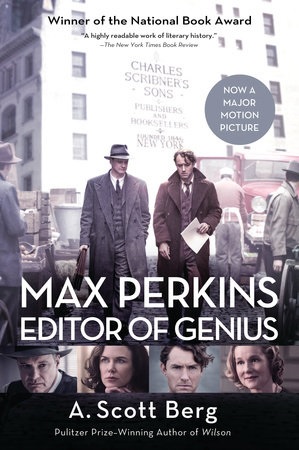 After a stint as a reporter at the New York Times, Maxwell Perkins (1884-1947) became a book editor with Charles Scribner's Sons in 1910, and though he respected the publisher's venerable older authors like Henry James and Edith Wharton, Perkins sought out new, younger voices. In 1919, he discovered F. Scott Fitzgerald, whose first novel, This Side of Paradise (1920), was the beginning of a new literary era dominated by Perkins's authors. He went on to discover, edit and publish Ernest Hemingway, Thomas Wolfe and James Jones, among other major figures in 20th-century literature.

A. Scott Berg, winner of the Pulitzer Prize for Lindbergh (1998), a biography of the famous aviator, wrote about Maxwell Perkins for his senior thesis at Princeton University. Upon graduation, Berg expanded his work into Max Perkins: Editor of Genius (1978), winner of the National Book Award and inspiration for an upcoming biopic, Genius, in theaters June 10. The film stars Colin Firth as Max Perkins; Laura Linney as his wife, Louise; Guy Pearce as F. Scott Fitzgerald; Dominic West as Ernest Hemingway; Jude Law as Thomas Wolfe; and Nicole Kidman as Wolfe's romantic partner, costume designer Aline Bernstein. Genius is the first film by theater director Michael Grandage. To mark its release, NAL is republishing a tie-in edition of Berg's biography on June 7 ($18, 9780399584831). --Tobias Mutter
The Writer's Life
Justin Cronin: The Passion and The Passage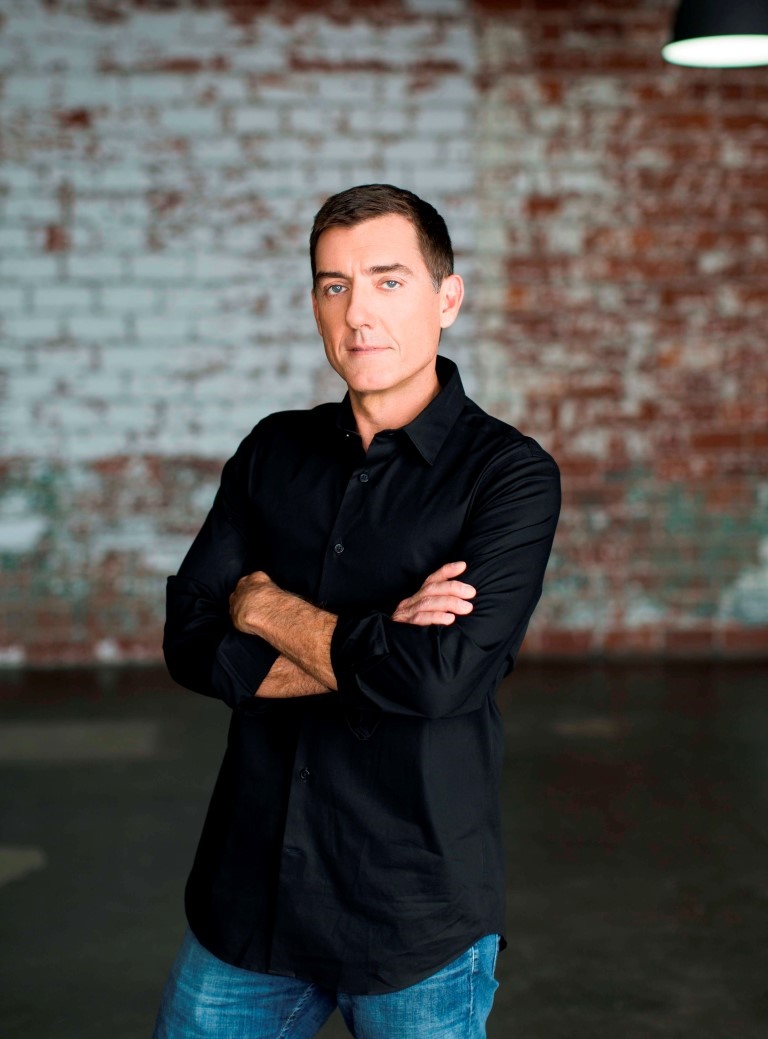 photo: Julie Soefer
The final volume in Justin Cronin's acclaimed Passage trilogy has just been released. The City of Mirrors (Ballantine) finishes the dystopian, near-future "vampire virus" story that began with the The Passage and continued through The Twelve. Cronin's trilogy stands as a major work of American imaginative fiction that in addition to hitting the sweet spots of vampire and end-of-the-world novels, also has quite profound things to say about the human race's capacity for self-destruction, redemption and sacrificial love. Our review is below.

You've just completed an acclaimed trilogy that spans 2,400 pages and took almost a decade to write. What were your feelings when you completed the trilogy? What has the journey been like for you?

Mostly I feel stunned. Has it really been 10 years? Did I just write 900,000 words? To be honest, it's all a little disorienting. A story that has occupied at least half my brain, waking and sleeping, for a decade is suddenly gone from my thoughts, at least creatively, because it's fixed in place. A lot of people tell me I should be celebrating, but the feeling is not at all like, say, finishing your final exams and jetting off to Cabo. It's more solemn than that, like standing on the pier and watching friends sail away.

What was your writing routine during that decade?

I tend to separate my creative time from my actual writing time. Most of the creative work for the trilogy was accomplished while I was running or, in the last few years, swimming. Under the auto-hypnotic effect of some rhythmic, physical activity, my mind does its best work. Generally I try to be at my desk for five or six hours in the middle of the day; then I get some exercise, preparing for the next day's work. When I'm close to the end of a draft, my workdays expand, sometimes to as much as 12 hours, but as I've gotten older (I'm 53), I've mellowed a bit. If I'm tired, I'm tired; no use forcing it. There's always tomorrow.

Even though The Passage is a work of fantastic literature, there is a very specific and grounded nature to the geographical and technical aspects of the novels. How much research did you do and what is your approach to research?

I do a great deal of research, some of it via the Internet, some of it by consulting people who know things I don't, some of it through less formal, more ambient means--by, say, visiting a place I intend to use in the novel and drinking in its textures. Research was an exceptionally fun part of writing the trilogy, dipping into fields of study that, at the outset, I knew nothing about at all.

You completed the first volume before dystopias were such a hot genre. Why do you think dystopias are so popular these days? What needs do these books satisfy?

Many people say it has something to do with global warming, or terrorism, or political dysfunction--all pressing matters of the day--but I disagree. The world is in trouble, but it's actually been in substantially worse trouble before, and by this I mean during the Cold War, when it seemed entirely possible that humanity was going to incinerate itself in the next 40 minutes. Our interest in dystopias and end-of-the-world stories is as old as human civilization; we just shape these works to fit the anxieties of the moment. The apocalyptic novels I read as a kid in the '70s all pretty much focused on nuclear annihilation. The danger posed by 10,000 nuclear weapons pointed at 10,000 other nuclear weapons pretty much trumped every other danger in the history of the civilized world. Since the Cold War ended, though, and especially since 9/11, the threats have been less clearly defined, leading to a literature of apocalypse that employs a broad range of scenarios. In the end, our interest in these kinds of stories comes down to a fundamental human impulse--to explore our worst fears in order to make them more tolerable. When you read such a novel, you, as the reader, are cast in the role of a survivor, just by reading. And when you finish the book and look up, the world is still there.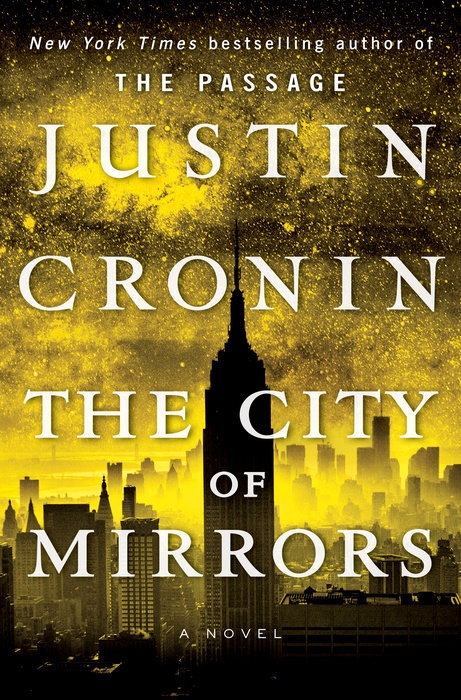 In past interviews you've mentioned that one of your goals was to write a "work without magic." Though all of the fantastical elements originate from science gone wrong, one could argue that characters like Amy, Alicia and Zero end up generating a mythical quality, and that a sense of magic accrues to them despite their worldly origins. Did you set out to build a new mythology or was this just an aspect of the novels that grew in the telling?

One of my intentions for the trilogy was that it would tell a very human story that, many years down the road--a millennium, in fact--would become the basis for something rather like a religion. The trilogy begins this way (Jonas Lear goes looking for the virus that is the basis of the vampire legend), and ends this way, in the figure of Amy, who has become a central figure in the mythology of a future civilization. This pet interest of mine came about as a consequence of a course I took in college in Medieval European history. As a requirement for the course, I had to pick a book off a list and give a presentation to the class. The book I chose was more archeology than history, tracing the origins of the King Arthur tale. As it turns out, the "real" King Arthur was a Celtic chieftain, a kind of local warlord, who probably ate with his hands, wore animal skins and lived on a dirt hill--hardly the shining lord of Camelot. But he did succeed in marshalling some of his fellow warlords to forestall a complete Anglo-Saxon takeover in his region of the British Isles, and over the years, this story morphed into something that now sits at the heart of the British cultural pedigree. I was completely taken by this notion that every legend has an origin, and that this origin is probably very, very human.

With The City of Mirrors, you were able to revisit events of the first novel through other eyes. Was this your original plan, or were these scenes that you planned for the first novel and then moved?

I planned this from the start. Each of the novels goes back to the beginning, to show you something from the early days of the apocalypse that you didn't get to see the first time around, or only glimpsed from the corner of your eye. I enjoyed doing this for its own sake, but it was also part of my working thesis--that the past is always present.

Did anything play out differently in The City of Mirrors than how you originally conceived it? Were there any characters that took over and moved the work in a different direction?

The biggest shift was that I had to push the story forward more years than I had planned. This occurred for technical reasons (one of my characters needed 20 years to accomplish a particular task, more time than I'd originally intended), but it played into my hands, because the characters' ages caught up to my own. Peter, Alicia, Sara, Michael et al. are now in their 50s and in a position to run things. They're also wrestling with the issues of midlife--being empty nesters, looking beyond the roles they've occupied and wondering what comes next. It worked very well for the story and allowed me to tap into many of the concerns of my own life.

Much has been written about your move from being a writer of "literary" fiction to a writer of "genre." Do you feel these labels do a disservice to the reader and the writer?

I think they can be useful in terms of directing readers to works they might enjoy. But these are broad categories with a great deal of overlap. What does it mean for a work to be "literary?" I wrote two novels that were described and marketed that way, but when I sat down to write The Passage, I didn't really go about things differently. I write how I write, and the human questions that concern me as a writer and a person don't really change. The only real difference was that I had to manage more characters, and all of these characters were constantly running for their lives--a very crystallizing thing for characters to do. As for genre: I'd argue every book belongs to one genre or another, which is to say it shows some obedience to the kind of story that it is and acknowledges other, similar stories. Moby Dick is an adventure novel. The Odyssey, though a poem, could be described as the greatest road-novel ever sung. And there's nothing that prevents a novel that overtly embraces a popular genre from also being a work of true greatness. The example I always return to is Larry McMurtry's Lonesome Dove. It's an absolutely by-the-numbers western, ticking off every trope on the list. But it's also a masterpiece of literature. --Donald Powell, freelance writer
Book Reviews
Fiction
Riverhead Books, $26, hardcover, 9781594634673
Science Fiction & Fantasy

Ballantine, $28, hardcover, 9780345505002
Romance
Little, Brown, $26, hardcover, 9780316382069
Food & Wine
PublicAffairs, $26.99, hardcover, 9781610396882
Nonfiction
Atria, $27, hardcover, 9781476785493
Biography & Memoir

Penguin Press, $28, hardcover, 9781594206429
Running Press, $24, hardcover, 9780762459728
History
Yale University Press, $30, hardcover, 9780300211429
Social Science
Tor, $26.99, hardcover, 9780765386236
Travel Literature
Little, Brown, $27, hardcover, 9780316352420
Children's & Young Adult

Amulet/Abrams, $17.95, hardcover, 336p., ages 14-up, 9781419720000
Charlesbridge, $16.95, hardcover, 32p., ages 5-9, 9781580892971
Enchanted Lion, $17.95, hardcover, 56p., ages 4-adult, 9781592701957
--- SPECIAL ADVERTORIAL OFFERINGS ---

Harold's Hungry Eyes

by Kevin Waldron

Dear Reader,

i hope you like harold, he's a good dog really.
honestly he is, just look at him!
a largely indolent animal with an energetic imagination
like all dogs, harold is always hungry. ALL. THE. TIME!
he can't help it. he is a sweet dog with a sweet tooth.
& like all of us he has his 'not so good points':
he does beg
he will try to stick his head in the fridge if you open the door
& he does lick the dirty plates in the dishwasher

but he'll be your best friend!

thank you

Kevin Waldron








PUBLISHER: Phaidon Press

PUB DATE: May 16, 2016

AGE RANGE: 3 to 6

TYPE OF BOOK: Picture Book

ISBN: 9780714871240

PRICE: $16.95
The Crown's Game

by Evelyn Skye

Dear Reader,

THE CROWN'S GAME is about beauty in the midst of darkness. Kindness where it seems impossible for such optimism to survive.

It's a story of two enchanters, fighting a magical duel in Imperial Russia. It's also a story about love—among lovers, families, and friends—and what happens when those bonds shatter.

Email evelynskyebooks@gmail.com to enter to win a signed copy.

THE CROWN'S GAME is the book of my heart, and I hope you love it as much as I do!

~evelyn

One of "13 Best YA Novels Coming Out in 2016" -- Teen Vogue








PUBLISHER: Balzar & Bray

PUB DATE: May 17, 2016

AGE RANGE: 13 and up

TYPE OF BOOK: YA Fiction

ISBN: 9780062422583

PRICE: $17.99
Exile for Dreamers

by Kathleen Baldwin

Dear Reader,

Have you ever felt like you didn't fit in? Growing up, I did. I think everybody feels that way sometimes, don't you?

The Stranje House series is about girls who didn't fit into Regency England's rigid high society – and the shrewd headmistress who is turning these gifted young ladies into spies in the war against Napoleon.

Exciting research proves that throughout history young women really did serve as spies.

Email Kathleen@KathleenBaldwin.com to enter to win a signed copy.

Live courageously!

Kathleen








PUBLISHER: Tor Teen

PUB DATE: May 24, 2016

AGE RANGE: 13 and up

TYPE OF BOOK: YA Fiction

ISBN: 9780765376022

PRICE: $17.99