From the Shelf
Following in Le Guin's Footsteps: Female Fantasy Writers
"We like to think we live in daylight, but half the world is always dark, and fantasy, like poetry, speaks the language of the night." Ursula K. Le Guin's definition of fantasy literature speaks to the genre's power to captivate and illuminate all at once. These female writers are following in Le Guin's footsteps, crafting exquisite, complex, brilliant tales that challenge the imagination and ask big questions about life.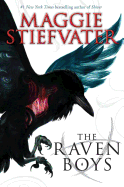 In Maggie Stiefvater's Raven Cycle series (beginning with The Raven Boys), Blue Sargent is raised in a house of psychics. When Blue falls in with a trio of boys from the local private school, she finds herself drawn into a search for the grave of an ancient king along a subterranean line of power that runs through a spiritual forest. It sounds complicated because it is--and that complication is a delight to unpack over the course of four books that explore the mysteries of magical powers alongside the difficulties of being a teenager.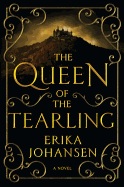 Erika Johansen's Tearling trilogy (starting with Queen of the Tearling) features a strong (if flawed) female protagonist in Kelsea Glynn, named Queen of the Tearling at age 19. Though Johansen's series may be at times too epic, tackling everything from learning to own one's magical powers to the bravery it takes to stand up to unjust laws, the trilogy overall stands as an example of finely woven magic, mystery and political intrigue.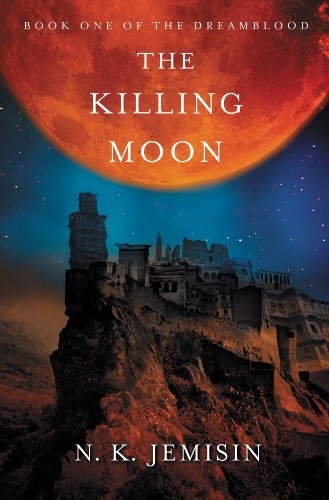 N.K. Jemisin's The Killing Moon (and its sequel, The Shadowed Sun) take readers to an imagined desert-like land called Gujaareh in which priests harvest dreams and lead citizens to their gentle deaths. Jemisin's epic stories (like those in the Inheritance trilogy) question life, death, religion, violence and government and how they all interact--a testament to the power of otherworldly stories to shine a light on our own crazy, mixed-up world. --Kerry McHugh, blogger at Entomology of a Bookworm



In this Issue...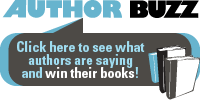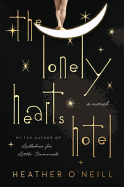 Two orphans, each graced with vaudevillian talents, come of age in Depression-era Montreal.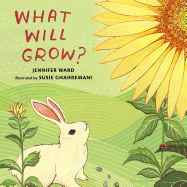 This lyrical picture book about the wonders of seeds will charm readers with its fun gatefolds and softly appealing illustrations of animals and plants.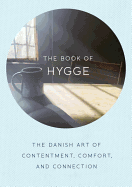 In this attractive, inspiring guide, a Danish-British writer explains the philosophy and methods behind the increasingly popular Danish concept of hygge.
Review by Subjects:
Fiction ⋅ Mystery & Thriller ⋅ Social Science ⋅ Travel Literature ⋅ House & Home ⋅ Children's & Young Adult

Book Candy
On the Eve of the Oscars, Novels About Hollywood
In anticipation of Sunday's Oscars ceremony, author Tim Walker chose his "top 10 Hollywood novels" for the Guardian.

---
"Science fiction is one of the greatest predictors of the future," and Quirk Books "thought it would be fun to take a look at some... sci-fi tech feats that haven't happened yet... but could!"

---
"Medieval shelfies": The British Library's publishing team (@bl_publishing) "encouraged followers to send in their shelfies.... However, the appreciation of the aesthetic value of books and bookcases is not just a modern day phenomenon."

---
"You could be 'writer in residence' for the Mall of America," the Star Tribune reported.

---
"Illuminated book sculptures form highly detailed magical worlds," My Modern Met noted.

Great Reads
Rediscover: The Dispossessed
Last year, the New York Times described Ursula K. Le Guin as "America's greatest living science fiction writer," though Le Guin said she would prefer to be called an "American novelist." Her fantasy and science-fiction works transcend the boundaries of genre, exploring sociological, anthropological, environmental and spiritual themes in the guise of spaceships and magic. Le Guin is perhaps best known for Earthsea, a fantasy series set on an archipelago world, and the Hainish Cycle, a loosely related collection of novels and short stories set in the same science-fiction universe. The Hainish Cycle imagines a range of planets colonized long ago by humans from Hain, who are just recently reconnecting with these scattered and radically diverged worlds.

The Dispossessed (1974), the fifth Hainish novel, takes place on a pair of twin worlds in Tau Ceti. Shevek, a physicist on the anarchist world of Anarres, travels to Urras, from which the anarchist Odonians fled several generations prior. The book is split into two connected narratives: the first chronicling Shevek's trip to the lush but authoritarian world of Urras; the second Shevek's upbringing on arid, anarchist Anarres, and what drove this brilliant scientist to abandon his homeworld. Le Guin's construction of a pacifist-anarchist society is a testament to her anthropological upbringing (her father was a famous anthropologist) and literary genius. The Dispossessed illuminates human behavior and social structures through the lens of the fantastic, as only the best sci-fi can. It was last published as a Harper Perennial Modern Classic in 2014 (9780060512750). --Tobias Mutter
The Writer's Life
Reading with... Adam Silvera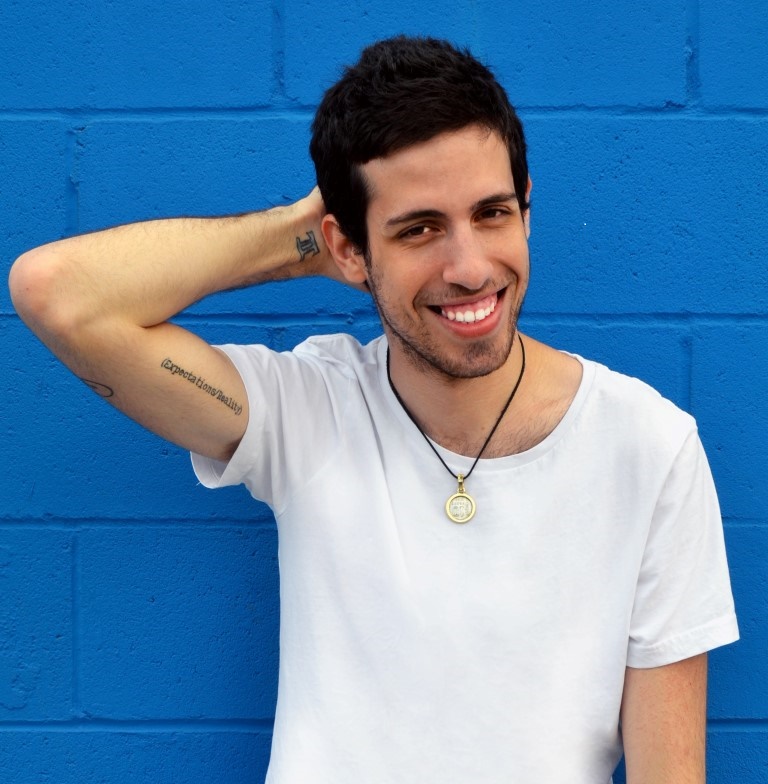 photo: Margot Wood
Adam Silvera's debut YA novel, More Happy Than Not, received multiple starred reviews and is a New York Times bestseller. His second YA novel, History Is All You Left Me, was released by Soho Teen on January 17, 2017. Born and raised in the Bronx, N.Y., Silvera has worked as a children's bookseller, marketing assistant at a literary development company, and reviewer of children's and young adult novels. He now writes full-time in New York City.

On your nightstand now:

My Sister Rosa by Justine Larbalestier, which is a compelling combo of delightful and creepy. I'm also ready to reread The Young Elites by Marie Lu and finally read Six of Crows by Leigh Bardugo.

Favorite book when you were a child:

Stellaluna by Janell Cannon is my first favorite book ever. I was so devastated when I lost my plush Stellaluna doll that my mom put up missing posters around my school. This story does not have the happy ending six-year-old Adam wanted.

Your top five authors:

Benjamin Alire Sáenz, Becky Albertalli, David Arnold, Nicola Yoon and John Corey Whaley.

Book you've faked reading:

Pretty much all required reading in school. I hated the cover of The Giver by Lois Lowry in seventh grade and refused to read it. I read it when I became a bookseller and loved it. Don't judge a book by its cover, Seventh-Grade Adam!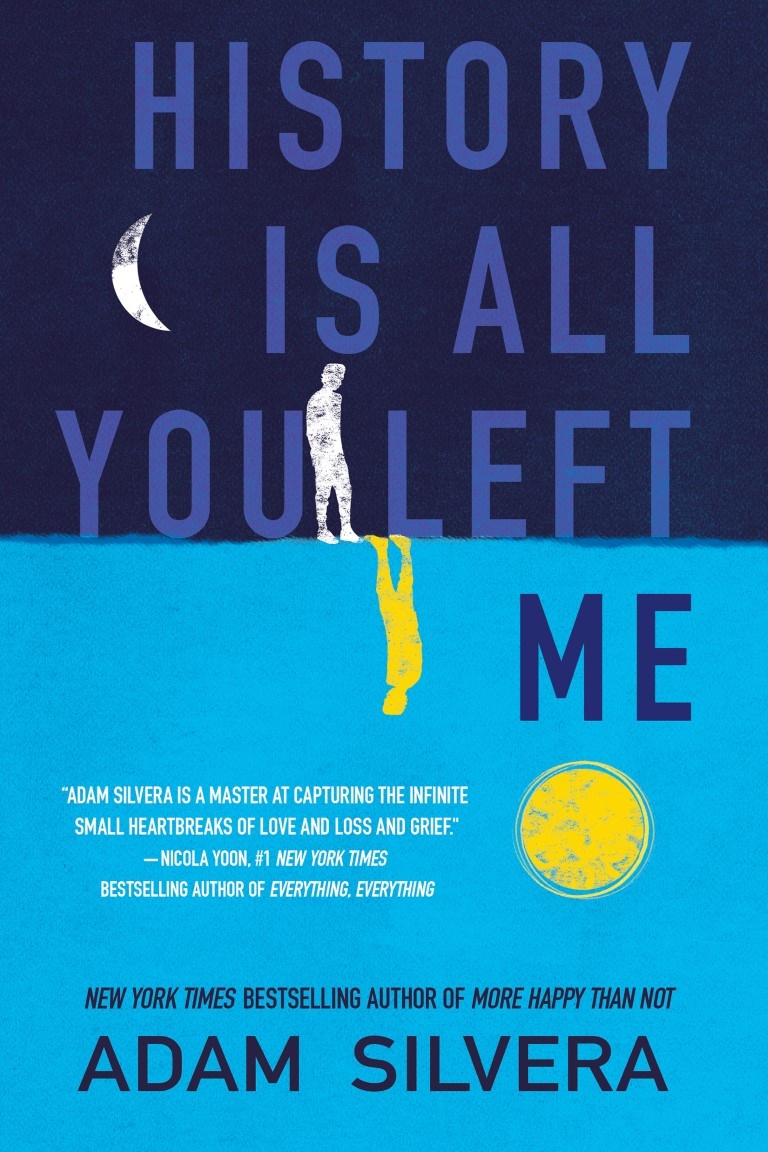 Book you're an evangelist for:

Simon vs. the Homo Sapiens Agenda by Becky Albertalli. I always tell everyone how happy and sane I would've felt if I had that book as a teen.

Book you've bought for the cover:

Recently it was Hereville: How Mirka Got Her Sword by Barry Deutsch. It's a graphic novel with the tagline "Yet Another Troll-Fighting 11-Year-Old Orthodox Jewish Girl." It was unlike anything I've ever read before.

Book you hid from your parents:

Mass-market copies of Charmed and Supernatural stories when I should've been doing homework.

Book that changed your life:

Harry Potter by J.K. Rowling absolutely turned me into a writer. I was writing fan-fiction at 11. And 15 years later I'm a published author about to release my second book. I'm indebted to Rowling for that spark.

Favorite line from a book:

"I want a person to kiss hello." I love this line from Julie Murphy's Dumplin' so much.

Five books you'll never part with:

Noggin by John Corey Whaley, Simon vs. the Homo Sapiens Agenda by Becky Albertalli, Aristotle and Dante Discover the Secrets of the Universe by Benjamin Alire Sáenz, The Sun Is Also a Star by Nicola Yoon and Harry Potter and the Prisoner of Azkaban by J.K. Rowling.

Book you most want to read again for the first time:

Harry Potter and the Half-Blood Prince, and it would be really nice if someone doesn't spoil it for me the moment I'm about to begin this time.
Book Reviews
Fiction

Riverhead Books, $27, hardcover, 400p., 9780735213739
Crown, $26, hardcover, 384p., 9781101906750
Viking, $27, hardcover, 416p., 9780399563089
Dial Press, $28, hardcover, 448p., 9780812998269
Mystery & Thriller
Pegasus, $25.95, hardcover, 416p., 9781681773278
Poisoned Pen Press, $26.95, hardcover, 284p., 9781464205934
Social Science
Pegasus, $27.95, hardcover, 336p., 9781681773254
Travel Literature
Twelve, $15.99, paperback, 240p., 9781455537693
W.W. Norton, $26.95, hardcover, 336p., 9780393247602
House & Home

Plume, $22, hardcover, 192p., 9780735214095
Children's & Young Adult

Bloomsbury, $16.99, hardcover, 40p., ages 3-6, 9781681190303
Scholastic, $16.99, hardcover, 320p., ages 8-12, 9780545783873
Philomel, $17.99, hardcover, 240p., ages 12-up, 9780399546921
--- SPECIAL ADVERTORIAL OFFERINGS ---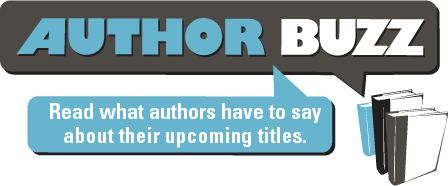 Dear Reader,

Besieged is Book #3 (Foreign & Domestic, Three Minutes toMidnight) in the award winning, stand alone Jake Mahegan series that has Mahegan racing against the clock to rescue a kidnapped autistic savant 11-year-old girl from the clutches of Iranian special forces in southeastern North Carolina. Using the girl's code writing skills to launch an innovative attack along the eastern seaboard, the Iranians have checkmated the American government. We are giving away five signed copies of Besieged to the winner.

Email:

author@ajtata.com




Publisher: Kensington Books

Pub Date: 02/28/2017

ISBN:9781496706638

List Price: $25.00
Dear Reader,

From the moment my first was born I instinctively understood there was nothing more terrifying than even the mere thought of losing a child. As I wrote NO DARKER PLACE I often called upon that deeply entrenched terror.

Detective Bobbie Gentry has been to the darkest place any woman can be taken and survive. Now she just wants revenge…even if it kills her.

Reviewers are calling NO DARKER PLACE fascinating and terrifying.

Write to me at author.debra.webb@gmail.com for a chance to win 1 of 20 copies!

Thank you,

Debra Webb







Publisher: Mira

Pub Date: 02/28/2017

ISBN:9780778319832

List Price: $9.99