From the Shelf
'Charlie and the Chocolate Factory' at 50
Roald Dahl's Charlie and the Chocolate Factory has become a staple of childhood, whether a child's first encounter is through the book or the two film incarnations. British journalist Lucy Mangan, with her new book, Inside Charlie's Chocolate Factory: The Complete Story of Willy Wonka, the Golden Ticket, and Roald Dahl's Most Famous Creation (Penguin, $19.99, paperback), takes readers inside the creation of the novel, the author's personal triumphs and tragedies along the way, its adaptation into film and the reactions of the public.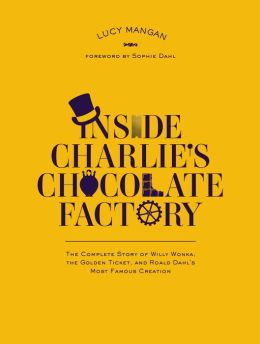 The book begins with a touching foreword by Roald Dahl's granddaughter Sophie Dahl (daughter of his daughter Tessa) and her recollections of dining at his table. "There was nothing more magical... than the Red Tupperware Box that appeared at the end of a meal, heralding the most important and longed-for bit," writes Sophie Dahl, "chocolate." A love that Sophie and her grandfather shared, and surely the genesis for an entire novel devoted to chocolate. Mangan writes that while Dahl's first book for children, James and the Giant Peach (1961), took two years to write, Charlie and the Chocolate Factory (1964) took much longer. Soon after turning in a first draft of Charlie in December 1960, Dahl's son, Theo, had an accident and developed hydrocephalus (when spinal fluid accrues around the brain). Dahl, together with Theo's neurosurgeon and an engineer friend, invented a new and better shunt with which to drain the fluid. By the time they perfected it, Theo was out of danger, but it helped thousands of children, according to Mangan. In the autumn of 1962, Dahl's daughter Olivia died from an outbreak of the measles.
Yet so much humor comes from a man so blighted by sorrow. Mangan reproduces manuscript drafts, includes family photos, film stills, the many iterations of Charlie's covers and more. Like chocolate lovers, fans of the book and film(s) will find much to savor. --Jennifer M. Brown, children's editor, Shelf Awareness



In this Issue...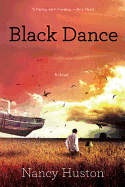 The 100-year cross-cultural family history of dying Canadian screenwriter Milo Noirlac.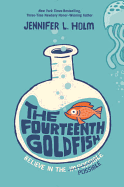 Eleven-year-old Ellie finds adventure when her scientist grandfather appears in the driveway after transforming himself into a teenager.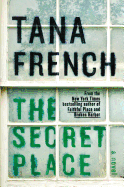 Tana French's latest Dublin Murder Squad tale is a trip into the raw and shaky world of adolescence, revealing the dangers inherent in friendships true and false.
Review by Subjects:
Fiction ⋅ Mystery & Thriller ⋅ Graphic Books ⋅ Health & Medicine ⋅ Children's & Young Adult

Book Candy
Symptoms of a Good Read; Films of Classic Novels
"You lose track of time. Day turns to night; you don't budge." Buzzfeed noted "10 things that happen when you can't put down a good book."

---

Lights, camera, classics! ShortList Magazine anticipated "8 forthcoming films adapted from classic novels."

---
Bethan Roberts, author of Mother Island, chose her "top 10 novels about childbirth" for the Guardian, noting that childbirth and early parenthood "are rich in narrative opportunities, offering a journey full of conflict, joy, struggle and pain, both physical and emotional. Yet they are rarely the subject of fiction."
---
Slaughterhouse worker in Upton Sinclair's The Jungle, for one. Flavorwire found "10 of the worst jobs in literature."

---

"These tiny scorpions would like to perform an important inspection of your old book collection, please," Bec Crew wrote on Scientific American's blog, adding: "Book scorpions are the best/worst thing to happen to books, because book scorpions!"

---

"Fans of massive postmodernist novels and/or Lego building blocks rejoice! A father and son duo has been translating Infinite Jest into Legos," Electric Lit reported.

The Writer's Life
Lan Cao: A Delicate Balance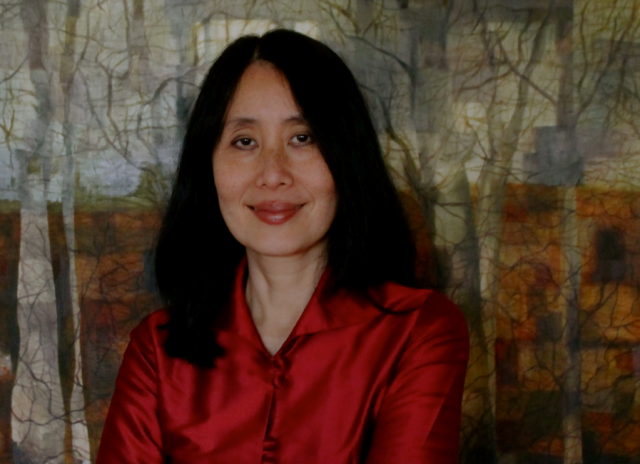 photo: Le Phuong Mai
During the 17-year gap between her novels Monkey Bridge (Viking, 1997) and The Lotus and the Storm (see our review below) Lan Cao gave birth to a daughter and established herself as a well-respected legal scholar in international development, all the while haunted by memories of the Vietnam War.
Cao's father was the late General Cao Van Vien, whose great hope for Vietnam was a professional military that would remain insulated from politics. But like Minh, the father in The Lotus and the Storm, his refusal to participate in the 1963 U.S.-backed plot to overthrow President Ngo Dinh Diem nearly cost him his life.
Lan Cao, like her protagonist Mai, had a wondrous childhood in Cholon, the Chinese section of Saigon. She left Vietnam in early spring of 1975, entrusted by her parents to the care of a close family friend. Thinking the trip would be temporary, Cao, who was 13 at the time, packed one suitcase, a few photographs and her favorite stamp album. Arriving in Avon, Conn., Cao watched the last days of Saigon on television and realized she would never go home again. Cao's parents were able to leave Vietnam hours before the collapse of Saigon, and the family was subsequently reunited in Northern Virginia. Cao graduated from Mount Holyoke College and Yale Law School and is now a professor at the Dale E. Fowler School of Law at Chapman University in Orange, Calif.
Tell us about the events that triggered The Lotus and the Storm.
I started the book in 2005. It might have been because what was happening in Iraq at the time started to echo, to me, what had happened in Vietnam. I finished the first draft in 2009 when I was in Vietnam with my daughter, primarily to enroll her in a Vietnamese school to jumpstart her Vietnamese. I revised the novel from 2009 until last year. When I started the book, my daughter was only 3. Now she's 12.
I wanted to write a novel that is both sweeping in scope and minuscule in detail. I wrote the novel late at night, usually after my daughter fell asleep. My fiction writing began around 9:30 or 10 p.m. and continued usually until 1 or 2 a.m., if I had momentum and felt like the writing was going well. I kept telling myself if I wrote one page a day, I would have a decent draft in a year. But it took much longer.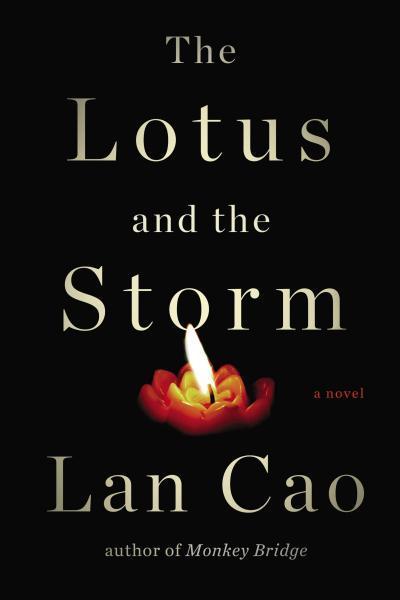 What is the meaning behind the novel's title?
It's about tension, the balance of opposites. Serenity and tempest. Peace and war. The religious significance is Buddhist--that is, the state of being open and receptive and spiritually calm despite murky or chaotic surroundings.
In the novel, Mai explains that six distinct tones in Vietnamese can produce six different meanings for certain words. If Bảo (treasure or keepsake--a concept presumably related to lotus) differs from Bão (storm) only by one tone, does it suggest that the lotus is another manifestation of the storm, and vice versa?
Yes, precisely so. One tonal change and the world shifts. For most of us, the balance is but a fine and delicate balance, to borrow from Edward Albee's A Delicate Balance (which explored different layers of loss and opened with Agnes's musings about the fragility of sanity) and Rohinton Mistry's A Fine Balance (in which the characters frequently spoke about the need to maintain a fine balance between hope and despair).
Do you ever feel pulled between law and fiction?
I do not feel pulled between law and fiction. I need stability and law offers stability for me. The routine of teaching and legal writing does not upset the (delicate and fine) balance I have strived for. I can see the result of each class and can tell if it went well. In legal writing, I have a body of research to turn to and the contours and structure of a law review article are more accessible. Fiction is messy, mysterious, unknowable, for the most part frustrating. Most of the time while writing I feel that I have failed at what I planned to do. Only later am I able to live with what has been written because I can let go of the original plan and appreciate what occurred instead. Nonetheless, the entire process is fraught.
The Tale of Kieu, Vietnam's epic national poem, is invoked in the novel, with similarities shown between Kieu and the mother, Quý, who uses her beauty to save the men in her life. Quý is a savvy businesswoman with financial resources and an extensive social network. She seems more liberated than most women in 1960s Saigon. Why does she have to resort to sex as a bargaining weapon?
It's true that Quý has financial resources and is savvy in the world of business. But that's only one market and it's a market many women--even if they have access to it--do not control or dominate. There are other markets, like sex and beauty, that historically and across cultures, women have been relegated to. It's interesting that sometimes, sex is the primary, if not the only, option for women.
You said in another interview that the Vietnam War still needs to be translated for Americans since Vietnamese refugees remember or experience it quite differently from the way it is perceived or experienced by Americans. Does the need to translate or explain a perspective not generally known impose an aesthetic burden on your fictional framework?
I have thought a lot about translations. In Brian Friel's play Translations, there is a memorable scene in which names of places known to the 19th century locals in Gaelic had to be altered and rendered into English to be recorded on a map for the English rulers. The act of mapping, which might at first seem like an innocuous, technocratic exercise in translation, became something much more intrusive and violent, reflecting the balance of power between the Irish and the English at the time. The powerful have the power to name cities or map countries. The victors, too, can rename. Saigon swiftly became Ho Chi Minh City in April 1975.
On one level, translating an experience to the wider American public poses no additional burden beyond that which most of us are already doing and/or already accustomed to. As refugees and immigrants, we're all translators navigating between the world of the native tongue (which ironically some of us don't even speak well) and the world of the adopted homeland.
Mai remarks that "[t]he molecular makeup of the melting pot is three parts mundane and only one part visionary." Would you elaborate?
Sometimes the American dream is portrayed as something that is a dazzling, slightly Pygmalion-like process that involves taking the raw material of the refugee or the immigrant and molding her into this new being called an American. Sometimes, it's a very violent process. I remember Bharati Mukherjee saying somewhere that it's akin to murdering a part of your old innate self and creating this new entity--but the new entity is a cobbled, brittle self prone to dissolution.
Other times, the route towards Americanization is quite uninspired and workmanlike--one new word, one new sentence, one new perspective at a time. I felt that way a little bit when I was in high school. I had just arrived and within three months had to be enrolled in the ninth grade, where apparently grades start to count. And I remember studying very hard and trying to fit in to the culture of school itself, navigating through PE class, the cafeteria line, the lunch table. And then there was the citizenship test to study for and to pass. But it felt like a technocratic endeavor--one math problem here, another bad experience there, being the last to be chosen in softball, a game I found mystifying. Nothing felt inspired and all of it felt like an exercise in slogging through the necessary steps to arrive at the destination. --Thuy Dinh, editor, Da Mau magazine

Book Reviews
Fiction

Black Cat/Grove, $15, paperback, 9780802122711
Europa Editions, $18, paperback, 9781609452339
Farrar, Straus & Giroux, $22, hardcover, 9780374280932
Simon & Schuster, $28, hardcover, 9781476756660
Sourcebooks Landmark, $16.99, paperback, 9781402258732
Farrar, Straus & Giroux, $26, hardcover, 9780374162337
Viking, $27.95, hardcover, 9780670016921
Mystery & Thriller

Viking, $27.95, hardcover, 9780670026326
Graphic Books
Pantheon, $19.95, hardcover, 9780307911735
Health & Medicine
Sourcebooks, $14.99, paperback, 9781402293887
Children's & Young Adult

Random House, $16.99, hardcover, 208p., ages 9-12, 9780375870644
Beach Lane/S&S, $17.99, hardcover, 32p., ages 4-8, 9781481420976
--- SPECIAL ADVERTORIAL OFFERINGS ---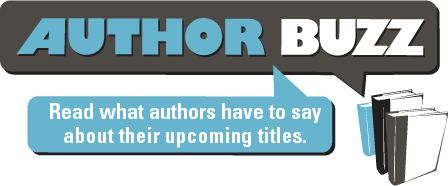 Dear Reader,

When I'm researching a book and find something that gives me chills, I pay attention. A woman disguised as a man gave birth in a Civil War prison camp. 30,000 men and no one noticed a woman until that newborn baby cried. This became the inspiration for Tried and True, and I hope you have as much fun reading it as I had writing it. For a chance to win one of the five copies of Tried and True, email mary@maryconnealy.com.

http://maryconnealy.com/




Publisher: Bethany House Publishers

Pub Date: 09/01/2014

ISBN:
9780764211782

List Price: $14.99
Dear Reader,

Publisher's Weekly says of my true stories, imagined: "Kirkpatrick is a master at using fiction to illuminate history's truths." In A Light in the Wilderness Letitia Carson, a freed slave, hopes for safety in the new Oregon Territory. What she finds instead is how challenges shape us and the importance of friends and faith in our becoming the strong individuals we are meant to be. Please email revellcontests@gmail.com to win 1 of 5 books.

Thanks for making room in your lives for my stories,

Jane Kirkpatrick
www.jkbooks.com




Publisher: Revell, a division of Baker Publishing Group

Pub Date: 09/02/2014

ISBN:
9780800722319

List Price: $14.99
Dear Reader,

In THE MOMENT OF EVERYTHING, Maggie Duprès is "involuntarily separated from payroll" at a Silicon Valley startup and whiling away her days in Dragonfly Used Books. There she finds a battered copy of LADY CHATTERLEY'S LOVER with love notes in the margins from two besotted lovers of long ago. What Maggie finds in her search for the lovers and their fate changes everything. Email me@shellyking.com with the subject line "TMOE giveaway" to win one of five books!




Publisher: Grand Central Publishing

Pub Date: 09/02/2014

ISBN:
9781455546794

List Price: $15.00
Dear Reader,

What is the toll of emotional abuse? Maddy's husband is her greatest blessing and biggest curse. Brilliant and charming when he chooses, Ben turns into a raging bull when crossed—and Maddy never knew what would cross him. Accidents of Marriage examines the effect of a tragic accident on a family, exploring unintended consequences, traumatic injury and children lost in the shuffle. NYT Bestselling author Liane Moriarty deemed it "both unputdownable and unforgettable." Email me at randy@randysusanmeyers.com to win one of five signed copies!

Randy Susan Meyers
www.randysusanmeyers.com




Publisher: Atria/
Simon & Schuster

Pub Date: 09/02/2014

ISBN:
9781451673043

List Price: $25.00