From the Shelf
Gift Books: Creatures Great and Small
I was horrified to learn that there are at least 89 Christmas radio stations already playing "Little Drummer Boy" over and over. On the other hand, that means it's time to begin thinking about gift books. We'll ease into one of the pleasures of the holidays with animals, dogs in the forefront.
Two years ago, Underwater Dogs was a big hit; this year, Dogs in Cars by Lara Jo Regan (Countryman Press, $19.95) is just as much fun--they smell the breeze, they howl, they help steer. Dogs in other places are represented by War Dogs: Tales of Canine Heroism, History, and Love by Rebecca Frankel (Palgrave Macmillan, $26) and Top Dog: The Story of Marine Hero Lucca by Maria Goodavage (Dutton, $26.95). These stories will move readers to tears, but mainly happy tears.
But what about cats, we feline lovers ask? Lisa Erspamer has collected letters celebrating kitties in A Letter to My Cat (Three Rivers Press, $25), coupling them with charming photos. Cats (and owners) will like Mouse Muse: The Mouse in Art (Monacelli Press, $35). Lorna Owen has compiled an adorable selection of images of "nature's most humble creature," from Roman bronzes to laser-scanned mice on a Prague building.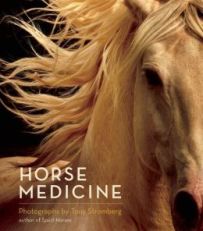 This year's entry into the magnificent equine photography category is Horse Medicine--photographs by Tony Stromberg (New World Library, $45). "Horse medicine" refers to horses being considered wise and healing creatures, and the elegant images in the book attest to their powers.
Rabbits are probably not deemed elegant by even the most die-hard fans, but "elegant" is a perfect word to describe Bunnies (Glitterati $95). Quirky, funny and sweet, the bunny paintings of Hunt Slonem are delightful, and presented in a large format with bunny endpapers, bunny-print fore edge, and bunny ribbon for marking your favorite cottontail. --Marilyn Dahl, editor, Shelf Awareness for Readers



In this Issue...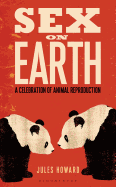 The sexual habits and workings of the animal kingdom described in decidedly entertaining fashion.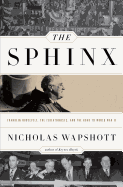 How FDR secretly prepared the U.S. for World War II against fierce domestic opposition.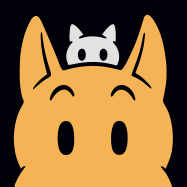 by Mark Newgarden , Megan Montague Cash
A wordless adventure, part mystery and farce, that makes the most of the timeless tension between cats and dogs.
Review by Subjects:
Fiction ⋅ Mystery & Thriller ⋅ History ⋅ Business & Economics ⋅ Essays & Criticism ⋅ Science ⋅ Children's & Young Adult

Book Candy
Fictional Families' Thanksgiving Dinners; Winter Books
Noting that "Thanksgiving dinner is an endurance test," Bustle imagined how the annual Turkey Day gathering "might go down for these 5 literary families."

---
Snow? What snow? Flavorwire recommended "50 great dark books for the dark days of winter."

---
After visiting 826 NYC, Buzzfeed featured "9 adorable kids talk[ing] about why books are the best."

---

Attention Muggles aspiring to be wizards. According to io9, California State--San Marcos is offering a three-credit study abroad course in England called "British Culture & Harry Potter Program."

---
Noting that "there are books that stay with you during important times in your life," Mashable featured "9 writers on the inspiring books that shaped them."

---
On the auction block: "16,000 amphetamine-fueled, stream-of-consciousness words written by Neal Cassady to his friend Jack Kerouac in 1950" that inspired On the Road will be put up for sale December 17, the Guardian reported.

Great Reads
Rediscover: I Cannot Tell a Lie, Exactly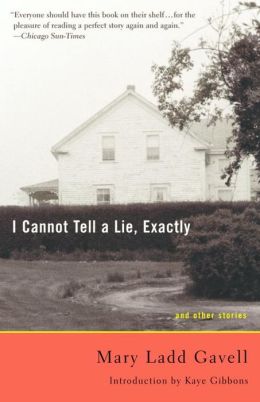 When Mary Ladd Gavell died in 1967, she was a 47-year-old unpublished writer and managing editor of Psychiatry magazine, which ran her story "The Rotifer" as a memorial. Calling it a "gem," John Updike included "The Rotifer" in The Best American Short Stories of the Century (Vintage, 2000). A year later, the publication of I Cannot Tell a Lie, Exactly: And Other Stories (Random House) finally introduced readers to Gavell's fierce yet subtle narrative voice and her intriguing cast of characters, who often smile politely through masks that never quite cover their terror and misunderstanding of life's cruel ironies. In "Baucis," for example, a woman struggling to care for her demanding and sickly husband fantasizes about being a widow, but instead becomes ill herself. The woman's last words--"I didn't want to die first"--are mistakenly interpreted by her sons as a noble lament. Rediscovery seems inadequate for Gavell's brilliant stories. Unearthing "buried treasure" is more apt.

The Writer's Life
Charles D'Ambrosio: Loitering with Intent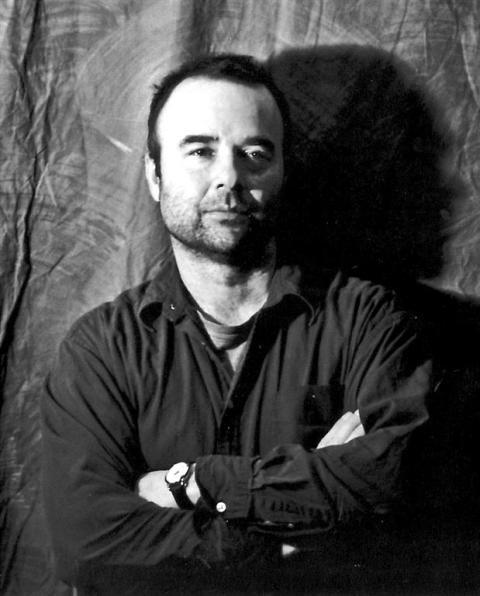 photo: L.E. Baskow
Charles D'Ambrosio has published two collections of short stories, The Point and The Dead Fish Museum, of which Michael Chabon wrote: "No one today writes better short stories than these." He has a new collection of essays, Loitering: New and Collected Essays (see our review below). D'Ambrosio was born and raised in Seattle and now lives in Iowa City, Iowa, where he teaches fiction at the Iowa Writers' Workshop.
How did Loitering come about?
If you're talking about the writing itself, it came about just like my grocery lists, one word at a time. If you're asking about the book itself, I can say that it has something of a checkered history, but that ultimately Loitering evolved quite naturally out of a longstanding relationship with Tin House and the people who make that great magazine and writing conference and book-publishing venture hum. Two years ago I was invited by the Tin House Writer's Conference to participate on a panel about nonfiction, and because I sat on that panel, jawing on about the personal essay, I decided it was only right to give a reading from one of my essays. Afterward, people were asking where they could get the book, but there was no book, and not too long after that Tony Perez, my editor, contacted me. At first we talked about simply reissuing Orphans, a small press edition of some of the essays, but that conversation quickly expanded and so did the scope of the book, which now gathers new and uncollected work and is, I believe, truer to the range of things that I think and write about.
In your "By Way of a Preface" you describe the essays as a kind of container, the "thing that caught and held words like holy water, offering the gift of awareness." Where did this fascination for the genre come from?
It probably came from several lucky encounters. The first was a small bookstore across the street from the stop where I always caught the bus home. The place stayed open late, and at first I went in there only to keep warm, but the women who owned it would ask what I was looking for, and of course I didn't know, so they'd recommend books they were high on. They were high on M.F.K. Fisher, and that got me going. The second lucky encounter took place in an Intro to Lit class I took as a freshman at the University of Washington. I had this great teacher, Helen Menke--years later I would realize she was only a grad student, a TA, but she was a life-changer for me--who put me on to Edward Abbey and Joan Didion. And the last lucky encounter was with the Sunday New York Times, which my father, a professor of finance, subscribed to for the business section. In the Book Review one week there was a piece on cinephile culture by a woman named Susan Sontag. I'd never heard of her, but I liked the way she wrote. She sounded smart. Of course she was smart, but I had no basis for understanding that at the time. I immediately bought Against Interpretation and Styles of Radical Will, and when I dropped out of college, for those two years, Susan Sontag was my teacher. Everything she read, I read. Everything she liked, I liked. I was so caught up in the slipstream of Sontag's passions, and so without other forms of motivation or guidance, that I can now say I've watched a 10-hour movie about Hitler, some of it done with puppets. I was 19. The movie showed to a nearly empty house on two successive nights. I went both nights and ate a lot of jelly beans and popcorn.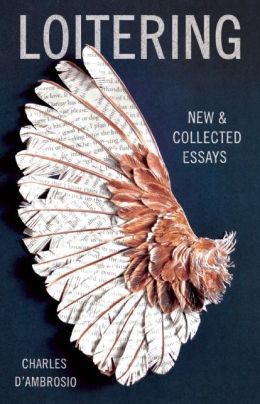 Your essays always seem to involve you. Do they start out that way, or do you find yourself "discovering" something autobiographical about yourself or your family as you write?
Well, this is a book of personal essays, so of course I'm involved. As for autobiography, by my count there are only two pieces that deal directly with my family, one called "Documents" and another called "This Is Living." Otherwise, I write, in a personal way, about my hometown, Seattle, circa 1974, whaling, riding freight trains, manufactured homes, gambling and gamblers and brick, a Pentecostal haunted house, a vacant lot/eco-village in Austin, Tex., Russian orphans, The Catcher in the Rye, Mary Kay Letourneau, Richard Brautigan, showing up as a character in someone else's novel, 9/11 and a poem by Richard Hugo, and a few other things. The book is a kind of omnium-gatherum of my concerns. You can discover yourself in all kinds of ways, it seems to me, and dwelling on your family is only one of them.
Has an essay ever turned into a story?
No, the head spaces are so different, the demands of each form so unique, that I can't imagine transcoding an essay into a story. However, I can easily imagine "essayistic" fiction, and I don't believe the line that separates fiction and non is nearly as strict as we might think. I like the seams, but I also like the seams when they tear and fray.
Who are some of the masters of the essay you admire? Do you find their work influencing your own?
I could drop names, a ton of them, but in the end I'm a creature of the alt-weekly, and in Seattle the Stranger gave me a start, providing the space and the freedom, the permission to go at things in my own way--and that was as much of an influence on my work as any shelf of writers I could name. --Tom Lavoie, former publisher

Book Reviews
Fiction
Ecco, $27.99, hardcover, 9780062349347
Counterpoint, $23, hardcover, 9781619024281
Mystery & Thriller
Seventh Street Books, $15.95, paperback, 9781616140090
Minotaur, $25.99, hardcover, 9781250051301
History

W.W. Norton, $27.95, hardcover, 9780393088885
Thames & Hudson, $40, hardcover, 9780500252031
Business & Economics
Harper, $27.99, hardcover, 9780062316578
Essays & Criticism
Tin House Books, $16.95, paperback, 9781935639961
Tin House Books, $15.95, paperback, 9781935639879
Science

Bloomsbury Sigma, $27, hardcover, 9781408193419
Children's & Young Adult

Neal Porter/Roaring Brook Press, $17.99, hardcover, 64p., ages 4-8, 9781596436404
Arsenal Pulp Press, dist. by Consortium, $18.95, paperback, 128p., ages 12-18, 9781551525563