From the Shelf
Will Spring Ever Come?
As the classic Tony Bennett song goes, "You Must Believe in Spring," though some of us have nearly lost faith. Here are some of our favorite books that pay tribute to the season as we await its arrival.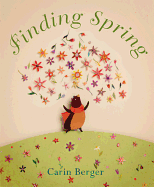 Carin Berger's three-dimensional collages in a bouquet of sherbet colors illustrate a bear cub's first change of seasons in Finding Spring. Everyone knows that spring brings new life to the farm. In Click, Clack, Peep! by Doreen Cronin, illustrated by Betsy Lewin, Baby Duck is born, but won't sleep, wreaking havoc on Farmer Brown's cows, pigs and chickens.
Children learn about the entire life cycle of a robin in Nest by Jorey Hurley. With one word per page in an exquisite series of compositions, the book's deceptive simplicity makes it enjoyable to everyone from toddlers to adults. Egg by Robin Page and Steve Jenkins, illustrated by Steve Jenkins, goes a step up in scientific sophistication and includes eggs of many different animals, from birds to fish, reptiles to mammals, depicted in stunning collage.
A pair of picture books pays homage to spring's unpredictable weather. In rhyming text, When the Wind Blows by Linda Booth Sweeney, illustrated by Jana Christy, spans one afternoon, the changing light and the movement of one family as a spring storm approaches a seaside town. Last Stop on Market Street by Matt de la Peña, illustrated by Christian Robinson, depicts a gentle Sunday morning rainstorm as a boy and his nana board a city bus, and readers go on their transformational journey.
If you can't get to Yellowstone National Park in person, let Tor Seidler take you and your family there in Firstborn, as a magpie named Maggie forms an unlikely friendship with Blue Boy, the firstborn of his wolf pack. With these books as companions, spring will be here before you know it. --Jennifer M. Brown, children's editor, Shelf Awareness



In this Issue...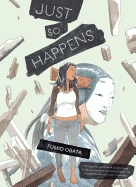 An intimate and thoughtful story that highlights the struggles Asian immigrants face in assimilating to Western cultures.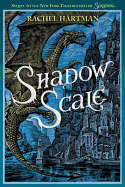 An epic adventure set in a highly original world where dragons and humans coexist uneasily.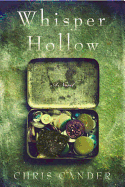 A woman in a small West Virginia mining town and the myriad ways her life and her secrets influence those around her.
Review by Subjects:
Fiction ⋅ Mystery & Thriller ⋅ Graphic Books ⋅ Biography & Memoir ⋅ Social Science ⋅ Essays & Criticism ⋅ Children's & Young Adult ⋅ Poetry

Book Candy
Finding More Reading Time; Female Protagonists
Noting that the "more you read, the more you learn," Pick the Brain offered "10 simple tips to guarantee more reading time in your day."

---

Buzzfeed recommended "29 awesome books with strong female protagonists."

---

A pop quiz for The Hobbit: Battle of the Five Armies fans: "To which army do you belong?"

---
Jane Alexander, author of The Last Treasure Hunt, chose her "top 10 treasure hunts in fiction" for the Guardian.
---
T.S. Eliot was one. Mental Floss revealed "11 poets who wrote dirty verse."

The Writer's Life
Eric Giacometti and Jacques Ravenne: French Thrillers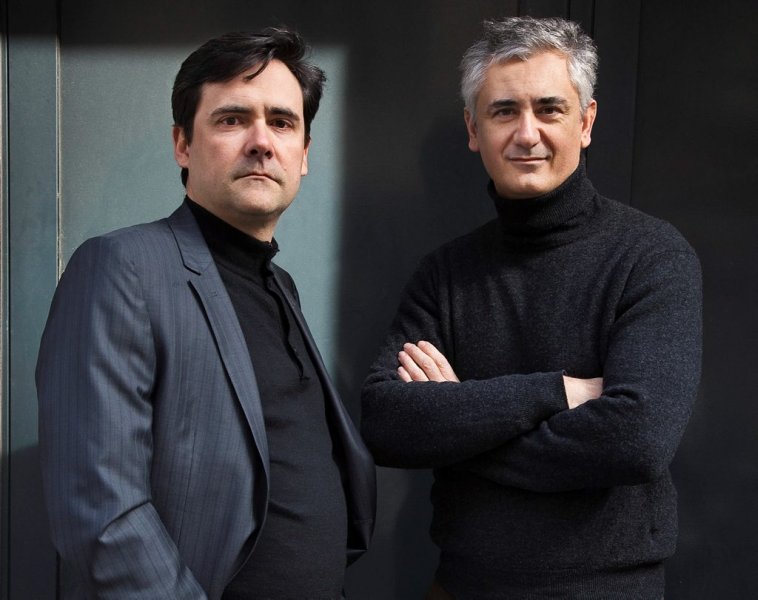 Jacques Ravennes (l.) and Eric Giacometti
Eric Giacometti and Jacques Ravennes are the French authors of the bestselling Antoine Marcas mysteries. These high-action thrillers combine meticulous historical research with unusual plots and a compellingly complex hero. Giacometti is a former investigative journalist. Ravenne is a literary critic, a specialist on the life of the Marquis de Sade and a Freemason. Their books have been published in 16 countries. The first book in the series, Shadow Ritual (reviewed below), is now available in the U.S.
Mr. Giacometti, you've been a journalist for Le Parisien, which has been publishing since World War II. Does your interest in that time period have any connection to your work at the newspaper? Is journalism very different from novel writing?
As an investigative journalist, I wrote about many subjects, including Freemasonry. I investigated some cases of corruption that involved certain Freemasons on the French Riviera. That led me to discover the dark side of the brotherhood, which has given rise to many heated discussions with Jacques. Mind you, Freemasons involved in that kind of activity are few in number. I also researched the destruction wreaked by the Nazis during their occupation of France, a black page in the history of the country, and I did so well before I began writing for Le Parisien. That paper was long known as Le Parisien Libéré ("The Free Parisian"). It was founded at the Liberation of France in 1944, rising from the ashes of the popular daily paper Le Petit Parisien. I've always been fascinated by that era. I've also always had a passion for fiction that my work in journalism neither diminished nor sated. Writing for the media is often marked by an ability to react promptly and write quickly, whereas writing novels is characterized by a greater interiority. Nevertheless, I've been an investigative journalist for a long time, and knowing how to conduct quick, thorough research has helped me a lot with the plotting and writing of novels.
Mr. Ravenne, how has your work as a literary critic influenced your writing?
I've spent a long time conducting research on the creation of literary works, and working with manuscript drafts. It's fascinating to see how a writer constructs a plot or refines a sentence. My job consists of demonstrating the creative structure of written works. And, of course, this precise and demanding research has helped a lot with writing thrillers, because a thriller plot only works if it is built like clockwork.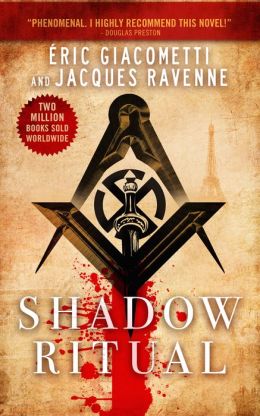 It's obvious that you've done a lot of research for this book. What did that involve?
We've always been passionate about history, whether it's the official schoolbook version or the more obscure details you find woven between the big stuff. Our thrillers take around three months of documentary research before we begin writing, which we do in libraries and talking to scholars. For Shadow Ritual, we read many nonfiction books about the dark period in which part of the novel takes place: France during the Nazi occupation, and the end of World War II. For example, we borrowed the character of Le Guermand, a French SS officer, from actual history. There were several thousand Frenchmen who joined the SS, some of whom defended Hitler's bunker to the end in the spring of 1945. In France, it has long been taboo to discuss these soldiers who fought under the German flag. In contrast, there exist very few works of reference about the Thule, a real secret society, and the more esoteric sides of Nazism. They are a part of history that is still mysterious enough to spark the imagination.
Why do you think the Masons are such a fascinating subject?
The Freemasons have intrigued the public since their creation in England at the end of the 17th century. Part of the fascination is political, as Freemasonry brings together wildly different people and personalities, which always unnerves the powers that be. Originally, the Masonic lodges in the United Kingdom allowed Protestants and Catholics to exchange ideas, while the country was in the midst of a civil war. People are also fascinated with the more esoteric side, the symbols and codes, and the fact that Masonic lodges in Europe have always been the keepers of occult traditions, such as alchemy.
Your hero Antoine Marcas is in many ways unusual. For me, he's more interesting than your average thriller protagonist. How did you develop his character? Does he contain any elements of your personalities?
As a Freemason, he believes in Freemason values, but he has a realistic understanding of the brotherhood and its faults. This isn't the Mason of popular imagination whose initiation gave him instant access to arcane knowledge. He's a divorced cop who has problems with his ex-wife and who evolves in a realistic universe. But it's a universe where all of a sudden the veil tears and a stranger, more esoteric reality appears. He passes through what the poet Gérard de Nerval called "the gates of horn and ivory." Marcas was born from our disagreements. Eric had a negative image of Freemasonry marked by its scandals, while Jacques had had enough of reading reductionist articles about the Brotherhood. Over the years--we have written 10 novels in the Antoine Marcas series in French--Eric has become "Mason-friendly," but he maintains a critical distance from its influences. Antoine Marcas is an ideal, principled Freemason. In Shadow Ritual, he teams up with Jade, a secret service agent who detests the Brothers.
What distinguishes French thrillers from American thrillers? How do you expect U.S. readers to react to your novels?
The thriller genre in France rose from a fascination with the rhythm and the gore of American thrillers, but French thrillers do have their own characteristics, as they often explore topics unfamiliar to the American public. They also tend to delve into the psychology of the characters, and often focus on the incarnations of evil. Doubtless it will be interesting for American readers to discover--and appreciate--this new literature from across the Atlantic.
When can the English-reading public look forward to enjoying the next book in the series?
The next book in the series to come out in English is scheduled for early 2016. For it, we unearthed some little known Freemason connections between the Statue of Liberty and the Eiffel Tower. --Emma Page, bookseller at Island Books in Mercer Island, Wash.

Book Reviews
Fiction

Other Press, $17.95, paperback, 9781590517116
Tin House Books, $15.95, paperback, 9781941040010
Morrow, $26.99, hardcover, 9780062356406
Mystery & Thriller
Le French Book, $34.95, hardcover, 9781939474315
Graphic Books

Abrams, $24.95, hardcover, 9781419715952
Biography & Memoir
Farrar, Straus & Giroux, $28, hardcover, 9780374280307
Social Science
Spiegel & Grau, $26, hardcover, 9780812997590
Essays & Criticism
Knopf, $24.95, hardcover, 9780385351058
Yale University Press, $30, hardcover, 9780300184785
Children's & Young Adult

Random House, $18.99, hardcover, 608p., ages 12-up, 9780375866579
Dial, $17.99, hardcover, 208p., ages 14-up, 9780525428848
Disney/Hyperion, $16.99, hardcover, 32p., ages 8-up, 9781423103714
Poetry
Knopf, $26, hardcover, 9780385351072