From the Shelf
Alan Turing: The Enigma
It's hard not to get emotional when watching the trailer for the new film The Imitation Game. Benedict Cumberbatch, always utterly brilliant at playing the intelligent other--from his turn as Sherlock on the BBC series to his plausibly empathetic character in Star Trek into Darkness--may be at his best yet portraying Alan Turing, a hero for breaking World War II German ciphers and the father of modern computing. That he would also be prosecuted for homosexuality by the social mores of his day is almost too much to bear.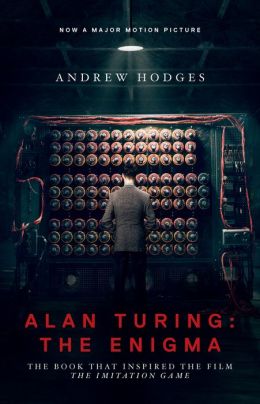 Alan Turing: The Enigma (Princeton University Press) places the mathematical and historical realities of Turing's life alongside the social and emotional ones, making this large volume an exhaustive biography of a brilliant man.
Author Andrew Hodges, himself an Oxford mathematician, covers Turing's birth to parents who were often absent due to his father's posting in India, his early years as a diffident student in grade school, his ascension through the ranks as his genius was discovered in secondary and university, and his essential role in breaking the German Enigma code that shortened World War II and helped the Allies win.
After the war, Turing took posts at a variety of institutions, including Princeton, but never quite fit in. He preferred bicycles over cars, was fairly unkempt in both dress and manners, and was only barely tolerated for his genius. Alan Turing took his own life in 1954, two years after his conviction for lewd acts as a homosexual.
The Imitation Game is directed by respected Norwegian director Morten Tyldum (Headhunters), with a screenplay written by newcomer Graham Moore. The film opens in theaters today. --Rob LeFebvre, freelance writer and editor



In this Issue...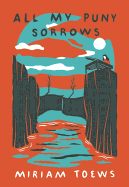 Two sisters, one determined to kill herself and the other determined to stop her.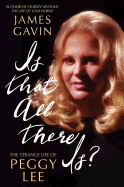 A detailed portrait of the legendary artist Peggy Lee and her complicated life.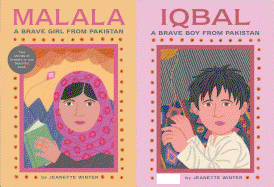 The biographies of two children's rights activists are joined together in this book, and their stories balance each other to create a radiant whole.
Review by Subjects:
Fiction ⋅ Science Fiction & Fantasy ⋅ Biography & Memoir ⋅ History ⋅ Political Science ⋅ Social Science ⋅ Essays & Criticism ⋅ Science ⋅ Children's & Young Adult

Book Candy
50 Books for Winter; Mockingjay Quiz
Snow and cold? What snow and cold? Flavorwire recommended "50 great dark books for the dark days of winter."

---

'Tis the beginning of the season. Stylist magazine featured "20 of the greatest opening lines from our favorite Christmas and winter-themed books."

---

"How well do you know Mockingjay, the final Hunger Games book?" The Guardian tested its readers in advance of today's release of the movie The Hunger Games: Mockingjay, Part 1.

---

Oprah's Book Club quiz of the day: "What's Your Reading Personality?"

---

"Warning: You'll probably want to read these books in private, since spontaneous maniacal laughter may ensue." Buzzfeed suggested "32 books guaranteed to make you laugh out loud."

---
I know you! Suggest featured "12 authors with recognizable faces."

Great Reads
Rediscover: Embers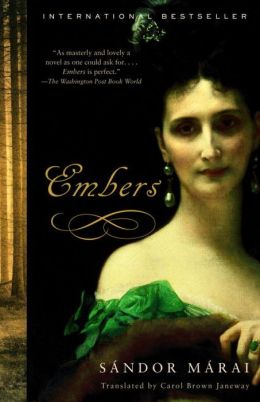 Sándor Márai, a leading Hungarian novelist in the 1930s, has been "found" by fortunate English-language readers in recent years as more of his work has been translated. One example: his novel Embers, first published in Hungarian in 1942, which appeared in English in a translation by Carol Brown Janeway that was published by Knopf in 2002. Embers is a tale of friendship gone horribly awry and of lives wasted. Layered within this classic romance is commentary on militarism vs. artistic sensibility, privilege vs. poverty and, ultimately, friendship vs. obligation and love vs. betrayal. As the novel begins, the General, an elderly man isolated in his Carpathian mountain castle, awaits the arrival of a dinner guest, his childhood friend-turned-enemy Konrad, a man he has not seen for 41 years. Márai reveals and withholds details deftly, using a romantic triangle to explore primal differences between two men. The reader gradually learns that a third key person is absent, the woman who came between them decades before. This is not unexplored fictional territory, but Márai spins intricate webs from these familiar strands. A melancholy but irresistible tale, Embers is available in a Vintage paperback edition.

The Writer's Life
Peter James: Life in the Fast Lane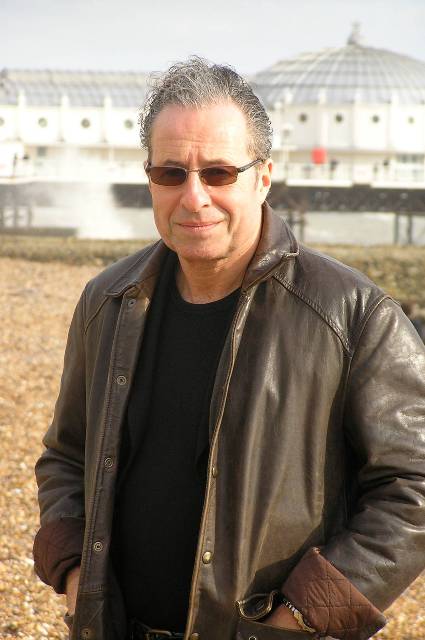 photo: Gareth Ransome
Peter James is the author of the thriller series featuring Detective Superintendent Roy Grace; the 10th installment, Want You Dead (Minotaur), was just released. His work has been adapted for the stage and a Roy Grace TV series is in development, for which James is writing the script. He has won many literary awards, as well as an honorary doctorate from the University of Brighton and an Outstanding Public Service Award from the Sussex Police.
Tell us about the real cases that inspired Want You Dead and your own experience of being stalked. Did it make you wary of fans?
I had some invaluable help and insight into this kind of dangerous obsessive behavior from Trish Bernal, the mother of Clare Bernal, a beautiful young lady who was shot dead in a Harvey Nichols [department store] by her former boyfriend. Coupled with this, I had heard of a Brighton case about a woman doctor who had joined a dating agency. She met a guy who turned out to be deeply narcissistic and had invented his entire background, as well as covering [up] a three-year prison sentence for violence.
When she ended the relationship, he stalked her and her parents, rented a flat overlooking hers, and ultimately tried to kill her. Even when he was imprisoned, he tried to hire a hit man to kill her and her parents. When I created Bryce Laurent in Want You Dead, I had both a forensic psychiatrist and a psychologist read the manuscript and they helped me with certain tweaks to make him believable and multifaceted.
As you mention, I had a stalker for 10 years in the U.K. At first, she e-mailed me how much she liked my books. Then she moved on to my appearance--how much she'd liked a black T-shirt I'd worn to one signing. Soon, e-mails were arriving several times a day, sometimes 3,000 words long.
It's here, I suspect, that I made a mistake. I did reply to her first e-mail, just simple "thank you for your interest" kind of stuff. And within five minutes came a reply.
When I didn't answer this, there was a two-hour delay before my new e-mail icon flashed up. "Are you OK?" I told her I was, but when I didn't reply to a subsequent e-mail for five days, she went frantic.
She grew bolder, buying every book from my backlist, and for seven or eight years she was at just about every event I went to. [Then came] the pivotal point at which my stalker stopped feeling like an irritant and more like a serious worry. She sent me photographs of her "Peter James collection." A whole wall, filled with my books, even publications I'd contributed to years ago, flanked by candlesticks like a shrine, and framed photographs of me from various public appearances. But even more worrying were photographs of me in the street, climbing into a taxi or simply going about my private life. I found myself checking the street, especially when I left an event after dark.
The first real flash point: a book signing in Leicester. There'd been a queue up to 100 people long and I was tired, so I didn't notice the now blonde woman who had reached the front. "What name would you like in it?" I asked. "Mine!" she snapped, before storming off. The next day, a 10,000-word e-mail arrived, complaining bitterly about my failure to recognize someone who had been my "number one fan for the past ten years." And that, suddenly, was that--no more e-mails, no more sudden appearances. It was bliss.
As I slowly came to terms with the fact that she really had gone away, I realized my experience had given me a real insight into the creepy world of celebrity stalkers.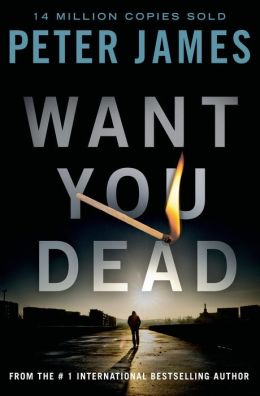 While you were being stalked, if the police had ever said to you, as they do to your lead character, that you should leave your life behind and disappear for a while--could you have stopped being a writer and become someone else?
I think if I'd had to disappear, I could have done what many writers past and present have done and written anonymously under a different name. Although I might have been tempted to give my other passions a more serious go. When I was a small child, I always knew there were three things I wanted to do in life: write books, make films and race cars!
I always felt that motor racing was too frivolous to go into as a profession and that I wanted to contribute something of value to the world. After 30 years of writing and producing [movies], I realized in 2005, shortly after making the film I'm most proud of, Merchant of Venice with Al Pacino and Jeremy Irons, that I much prefer writing novels. [Films] are such a collaborative process. When I write a novel, it is just me.
I love motor racing because it is the only time I truly switch off from writing. If I am on holiday, lying on a beach or whatever, within minutes I am going to start thinking about the book I am working on, and the next thing, I am writing notes. But when I'm at a race circuit and behind the wheel of a car, it is impossible to think of anything but the next corner!
You've donated two cars to the police. Ever seen a Jamesmobile race by on its way to a crime?
The Jamesmobile police car came out of a "blue sky" discussion between myself, the group marketing director of Pan Macmillan, Geoff Duffield, and my senior publicist, Tony Mulliken. Geoff Duffield suggested we should consider a gift of some kind to Sussex police in recognition of the value of their support. Then one of us made a jokey suggestion about my being a "petrol head," so what about offering to donate a police car?
I pitched the idea to a senior Sussex police officer that afternoon over the phone. He liked the idea but wasn't sure about the police rules on accepting gifts or sponsorship. A few weeks later I received a phone call from the commander of Brighton and Hove, asking if we could attend a meeting to discuss it further. At this meeting, Geoff Duffield and I were astonished and delighted to be told that the community police were short of wheels because of budget restrictions, and they would love to have a small car with a low carbon footprint, a £9,000 [$14,120] Hyundai Getz. In return, Macmillan could put, alongside the police livery, within reason, any advertising message about my books and change it from book to book.
There was a lengthy debate about the wording on the car, and it was decided it would not be a good idea to have Dead Men's Footsteps emblazoned on it in case it went to any murder scenes! In the end, the wording was settled [as] peter james no. 1 for crime and peter james, supporting brighton and hove division.
The launch of the car was greeted with a mixed reaction by the media, some applauding the initiative, others horrified that police had resorted to sponsorship and wondering, what next? The car has now been with the police for three years, and a few months ago I donated a second car. I often get posts to my Facebook or Twitter account with photos of it at various places around Sussex. I love to see it being used for real-life policing activity.
You go on many ridealongs with police for research. Tell us about your scariest experience on one.
The scariest was when I was on patrol in a rough sink estate with a young sergeant and a rookie constable, a young Indian woman. It was 10 p.m., and we saw a group of 10 youths walking along, swigging from open bottles and beer cans. It's a criminal offense to have an open bottle/can of alcohol on the streets of Brighton and Hove.
[The officers] pulled over and climbed out the car. I followed them, wearing a fluorescent jacket marked Police Observer, and stood some distance back with my notebook. Several of the gang were clearly drunk and... threatened violence, and started hurling racial taunts at the Indian officer.
The sergeant radioed for backup but that can take 20 minutes to arrive on a busy night. As the gang advanced on the two officers, some of them pulling out knives, I began to wonder whether to get back into the car or run for my life. But I knew if I was to keep any respect, I had to stand my ground and help out the officers. I used to box at school when I was small so I can look after myself a bit.
Then the ringleader came straight towards me, jabbed a finger at me, and demanded to know who I was. Quick as a flash, the sergeant replied, "He's with the FBI!" This had an instant effect. They all backed off and turned into pussycats, meekly handing over their drinks and weapons! --Elyse Dinh-McCrillis, blogger at Pop Culture Nerd

Book Reviews
Fiction

McSweeney's, $24, hardcover, 9781940450278
Coffee House Press, $12.95, paperback, 9781566893725
Science Fiction & Fantasy
DAW, $24.95, hardcover, 9780756407537
Biography & Memoir

Atria, $32, hardcover, 9781451641684
St. Martin's Press, $26.99, hardcover, 9781250012784
History
Harper, $25.99, hardcover, 9780062127181
Political Science
Houghton Mifflin Harcourt, $27, hardcover, 9780544251793
Social Science
Harper Perennial, $15.99, paperback, 9780062325587
Essays & Criticism
Trinity University Press, $25.95, hardcover, 9781595341983
Science
Holt, $30, hardcover, 9780805094503
Children's & Young Adult

Beach Lane/S&S, $17.99, hardcover, 40p., ages 4-8, 9781481422949
Knopf, $16.99, hardcover, 256p., ages 12-up, 9780385755115
Houghton Mifflin Harcourt, $18.99, hardcover, 32p., ages 4-8, 9780547315829