From the Shelf
Cheers to James Patterson
Late last month, James Patterson made 55 bookstores very happy: the bestselling and prolific author sent checks of between $2,000 and $15,000 to 55 independent bookstores across the country, for a total of $267,000. This was the first round of a series of grants to bookstores that he announced last fall and that will total $1 million by the end of this year.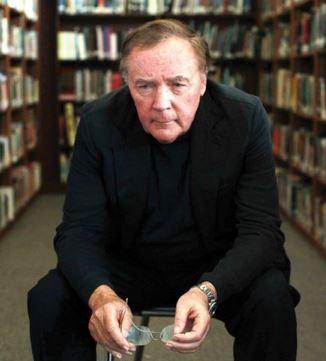 Patterson aims to support indies, he said, because "every day, booksellers are out there saving our country's literature. The work they do to support schools and the rest of their communities leaves a lasting love of reading in children and adults. I believe their work is vital to our future as a country. What are we if we don't have our own literature? I couldn't be happier to, very humbly, support booksellers in their mission. Maybe that's because it's my mission as well."

Patterson has been remarkably flexible with the grants, asking only that the stores be "viable" and have a children's section. Money can be used for just about anything--from building repairs to programs to bring authors to local schools to providing bonuses for staff members to upgrading computers.

Patterson also gave a $15,000 grant to California Bookstore Day, a new event taking place on May 3: 93 California independent bookstores will hold parties, signings, readings and more celebrating their individuality, and will sell books published exclusively for the Day.

Patterson will send out more grants during the course of the year and is still undecided about which stores to include. This allows indie bookstore fans like you to join the fun by nominating your favorite store on Patterson's website. In the meantime, and as often as you want, you can also vote in a less dramatic but highly effective way: by shopping at your local bookstore, for all the reasons that Patterson so eloquently described. --John Mutter, editor-in-chief, Shelf Awareness



In this Issue...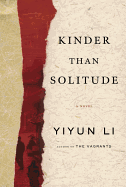 The indelibility of teenage experience and the loneliness that comes with secrets.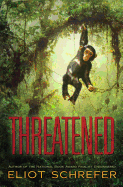 Young Luc's daily struggles to survive in the jungle of Gabon, alongside a family of chimpanzees.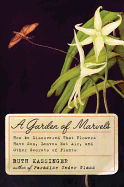 A charmingly accessible history of botany for readers intimidated by science.
Review by Subjects:
Fiction ⋅ Mystery & Thriller ⋅ Romance ⋅ Biography & Memoir ⋅ History ⋅ Science ⋅ Children's & Young Adult

Book Candy
Most Popular Book in Each State; Which Country Reads the Most
Scribd explored its database to discover "the most popular book in each of the 50 states," Parade noted; and Mental Floss answered the question: "Which Country Reads the Most?"

---
"10 compelling unnamed protagonists in literature" were revealed by Flavorwire.

---
"I just can't relate to female characters." At last week's Association of Writers & Writing Programs conference in Seattle, Buzzfeed discovered "19 things women writers are sick of hearing."

---
"The love of books is a love which requires neither justification, apology, nor defense." The Huffington Post shared "19 quotes that will make you fall in love with books all over again."

---
Noting that the impulse to write his first work of nonfiction, Geek Sublime: Writing Fiction, Coding Software, came from "my own lived experience as novelist and sometimes-programmer," author Vikram Chandra shared his picks for "top 10 computer books" in the Guardian.
---
Author Tahereh Mafi, who is married to Ransom Riggs (Miss Peregrine's Home for Peculiar Children, Hollow City), "commissioned architectural model maker Michael DelPriore to construct a miniaturized version of Miss Peregrine's Home," USA Today reported, noting that "the result is pretty spectacular and took months of collaboration."
The Writer's Life
Book Brahmin: Brian Payton
photo: Alison Rosa/Doug Rosa Photography
Brian Payton has written for the New York Times, the Los Angeles Times, the Chicago Tribune and the Boston Globe. His debut book was the novel Hail Mary Corner. His second book, Shadow of the Bear: Travels in Vanishing Wilderness, was chosen as a Barnes & Noble Book Club pick, a Pearl's Pick on NPR and a National Outdoor Book Awards Book of the Year, and was followed by The Ice Passage: a True Story of Ambition, Disaster, and Endurance in the Arctic Wilderness, longlisted for the 2010 National Award for Canadian Nonfiction. Payton's new book is The Wind Is Not a River (Ecco, January 7, 2014). He lives with his family in Vancouver, B.C.
On your nightstand now:
I alternate between fiction and nonfiction and often find myself in the midst of both at once. Right now, my wife is reading Unconditional Parenting by Alphie Kohn aloud to me, because we have two children under the age of two and I am unconditionally confused. I am reading The Sisters Brothers by Patrick DeWitt, for the wild, exuberant ride, and The Once and Future World by J.B. MacKinnon, for a deep look at the nature of nature and the possibilities of "rewilding" our world.
Favorite book when you were a child:
Honestly, I can't remember much of what I read as a child, beyond the Hardy Boys mysteries, ghostwritten by authors collectively known as "Franklin W. Dixon." Then, as now, I loved being read to. I remember being mesmerized by my stunningly beautiful third grade teacher, who read E.B. White's Charlotte's Web to the class. I was hooked on every word.
Your top five authors:
In no particular order: John Steinbeck, Ernest Hemingway, Graham Greene, Roddy Doyle and Ian McEwan.
Book you've faked reading:
I've never faked reading a book, aside from a few junior high school textbooks read by classmates who took excellent (and concise) notes. I don't skim. I will set a book aside rather than skim. That said, one summer in my 20s, I very publicly read Tolstoy's War and Peace while sun tanning, hoping to be seen reading this monumental work. I did not skim, but became completely lost (not in a good way) in the sweep of the Napoleon's Russian adventure. I was frequently and happily distracted by most anyone passing by. I got a great tan.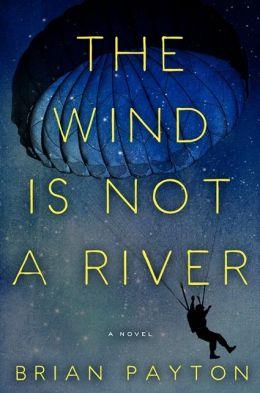 Book you're an evangelist for:
The Snow Leopard by Peter Matthiessen. An account of a search for elusive beasts, it is both a physical and existential adventure story that wrestles with our place in nature, the nature of love and loss, the meaning of time, the meaning of meaning. And Frank McCourt's Angela's Ashes, the only book I've read that truly made me laugh and cry out loud all in the space of a single page. Brilliant. Neither title needs any help from the likes of me.
Book you've bought for the cover:
None. However, I am convinced of the power of good design. I've been attracted to countless beautiful or intriguing covers only to discover beautiful or intriguing stories inside. I often discover for the cover, but buy for the words.
Book that changed your life:
I read Steinbeck's The Grapes of Wrath when I was 14, and it shook me to the core. I vividly remember savoring the final scene while on the road, curled up in the hatchback of our Ford Pinto (infamous for having its gas tank behind the bumper) because there were not enough seats for all us kids. By the time I reached the ending, I was sobbing loud enough to require explanation. I knew then that I had magic in my hands and wanted to become a magician.
Favorite line from a book:
"How vain it is to sit down to write when you have not stood up to live." --Henry David Thoreau.
So many of my favorite lines come from the eminently quotable Thoreau--lines that have challenged and inspired me throughout the years.
Book you most want to read again for the first time:
The Grapes of Wrath.
Book Reviews
Fiction

Random House, $26, hardcover, 9781400068142
Thomas Dunne/St. Martin's, $24.99, hardcover, 9781250038944
Mystery & Thriller
Mulholland Books, $26, hardcover, 9780316244701
Delacorte Press, $27, hardcover, 9780345533760
Minotaur, $25.99, hardcover, 9781250014313
Romance
Ballantine, $7.99, mass market paperbound, 9780345548122
Biography & Memoir
Harmony, $25, hardcover, 9780307956675
Ballantine, $28, hardcover, 9780345465061
History
Little, Brown, $29, hardcover, 9780316224512
Science

Morrow, $25.99, hardcover, 9780062048998
Children's & Young Adult

Scholastic Press, $17.99, hardcover, 288p., ages 12-up, 9780545551434
Beach Lane/S&S, $16.99, hardcover, 40p., ages 5-8, 9781442412606