From the Shelf
Reading the Seasons
Because I live in the Pacific Northwest, the end of January can feel like the farthest point from carefree summer days. The days are getting longer but not fast enough. I'm not warm enough until I'm wearing three sweaters, a blanket and a cat. These days make it easy to forget the discomforts of August--sweltering heat, stifling humidity, sunburns, dehydration--so I find myself longing for the rising peaks of the thermometer's mercury.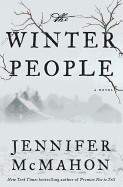 I've realized recently that I tend to read with the season. A year ago, I devoured two harrowing novels set amidst snow flurries and freezing temperatures: Jennifer McMahon's New England ghost tale, The Winter People, and Laura Kasischke's psychological thrill ride, A Mind of Winter. Then, seven months later, when Seattle temps were breaking record highs, I was entranced by Tiphanie Yanique's gripping Caribbean saga, Land of Love and Drowning, and Cynthia Bond's haunting Texas love story, Ruby.
Maybe I can't say I always read within the current season. One never really knows a novel's climate fully before investing a certain amount of time in the book. But there's something appealing about a whiskey-soaked Southern romance when the days I'm living in are long and the sun above me is hot. Just like it's easy for me to pile blanket upon feline upon blanket and crack open the kind of book that will send shivers down my spine. Maybe I'm just a glutton for punishment. Maybe it's a type of Stockholm syndrome.
It's not something I've thought about too much before, so that makes me curious enough to risk reading outside that pattern. Meanwhile, I wonder if other people pair their reading habits the same way. Do you read hot books in the summer and cold books in the winter? Or do you read against the seasons? Reading habits are worth paying attention to. Maybe it's time to mix it up. -- Dave Wheeler, publishing assistant, Shelf Awareness



In this Issue...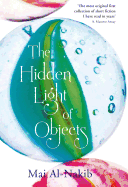 A collection of stories set mainly in the Middle East and centered on the themes of memory and longing.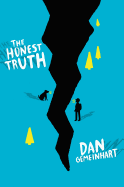 A debut novel featuring boy (and dog) against nature that will have readers at the edge of their seats.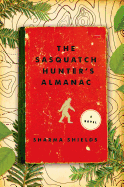 A clever foray into a world where family, love, obsession and big, hairy feet come together in a wondrous, twisted way.
Review by Subjects:
Fiction ⋅ Mystery & Thriller ⋅ Biography & Memoir ⋅ History ⋅ Nature & Environment ⋅ Children's & Young Adult

From Tattered Cover Book Store
Upcoming Events
Tattered Cover Film Series -- Floating Weeds (Sie FilmCenter)
02/01/2015 - 2:00PM
UCD's College of Arts & Media, KUNC 91.5, and the Sie FilmCenter join us in presenting this exploration of the world of classic movies, hosted by film critic Howie Movshovitz. This month we'll screen the 1959 Yasujiro Ozu classic Floating Weeds. 
Tickets are $1.00, and are available one hour before the screening from the box office.
Book Candy
Hike!: Football Books for the Super Bowl
Prepare for Super Bowl Sunday with Bustle's "10 football books to get you into the Super Bowl spirit (even if you couldn't care less about the big game)," and Word & Film's "7 sporty adaptations to get you ready for some football."

---

Neil Gaiman is among the latest group of writers to have their words immortalized on cups and bags as part of Chipotle's Cultivating Thought program. Joining him are Jeffrey Eugenides, Amy Tan, Barbara Kingsolver, Paulo Coelho, Augusten Burroughs, Julia Alvarez, Carlos Ruiz Zafron, Walter Isaacson and comedian Aziz Ansari.

---

"What's wrong with only reading half a book?" asked Lincoln Michel at Electric Lit.

---

Some of the "most endearing and charming letters from famous authors to their fans" were featured by Stylist magazine.

---

Snap! Flavorwire showcased "Jane Austen zingers: the 15 best disses and one-liners from Pride and Prejudice."

---

More lit tats: Buzzfeed collected "36 stunning book tattoos that are surprisingly badass."
Wolf Winter
"It's the kind of winter that will remind us we are mortal. Mortal and alone."
In 1717, the Swedish Laplands are home to indigenous nomadic Laplanders and a mere sprinkling of Christian settlers. A new family has just arrived, fleeing an enigmatic unpleasantness in their native Finland, to take over a vacant homestead on the shoulder of beautiful but harsh Blackåsen Mountain. Frederika is 14, Dorotea six; their mother, Maija, is strong and resourceful, while their father, Paavo, is so crippled by vaguely defined fears that he seems to disappear even in the ever-present light of summer. In the opening pages of Cecilia Ekbäck's debut novel, Wolf Winter, the girls discover a dead body on the mountain: a man, with his torso torn open. Maija rushes to the scene and is told by other settlers he was killed by wolves, or a bear. But the cut is long and clean, nothing has fed upon the corpse, and she wonders. She picks up a small item off the ground nearby.
The settlers do not live close to one another; it requires a purposeful hike to visit with a neighbor. Nonetheless, there is a priest in the village--a place generally vacant, where the settlers gather for Christmas and several weeks after, as required by the King--under whose purview a murder might fall. Just as Maija feels compelled to investigate the death of a man she never knew, the priest has his own orders, and his own secrets as well.
In the autumn, as the days in this far northern land shorten, Paavo leaves to find work far away. Maija capably runs her remaining household, and frustrates her neighbors, who feel that a woman should not speak at meetings. Frederika is haunted by the dead man she and her sister found. She begins to discover certain strengths, or powers, taught by her great-grandmother. Is she being haunted, or is she calling the dead? Frederika seeks guidance from the Laplanders, who used to commune with the spirits, but they have been (nominally) converted to Christianity by the Swedish king. And the priest remains a figure of mystery: Why investigate the death on Blackåsen Mountain? What is he hiding? While always told in third person, the perspective shifts subtly, between that of Maija, Frederika and the priest.
As winter falls, there is a palpable feeling of danger on the mountain and in the scattered, tenuous community. Paavo does not write home, the cold intensifies, food is scarce. Maija feels a continuing urge to solve the mystery of the murdered man on Blackåsen, which makes her no friends, and the priest clearly has motives of his own. War looms in the background, frostbite in the foreground. Maija cannot be sure which of the Swedish settlers she might be able to trust; each time she turns to a new acquaintance, she receives a cold shoulder or an alarming intuition. Even her daughter Frederika feels unreachably distant in their tiny, draughty house. Both Frederika and Maija attempt alliances with the nomadic Laplanders who move through their lives, but each gets less than she'd hoped. And Dorotea, seemingly too small to engage in adult machinations, is in danger from the obvious as well as the most surprising and sinister of threats.
Wolf Winter's scope is enormous. Maija struggles to keep her family afloat; struggles for autonomy and reason in a community ruled by secrets, fear and corruption; and seeks a voice as a woman in her own fate. Several levels of organization push and pull against one another: the household, the loose network of homesteads, the village which is only inhabited in darkest winter, the church and state, the King's decrees and the wars he engages in--all will eventually supply tension in a story set on a sparsely populated and apparently cursed mountain.
Ekbäck imbues her tale with a sense of foreboding from the very start, and her austere writing matches the landscape: occasionally colorful but often in muted shades of gray, stark, cold and unforgiving. The range of topics touched upon--women's place in society, isolation and community, political corruption, family, the power of superstition and fear--is daunting, but Ekbäck never attempts too much. Instead, the questions her characters ask themselves do the work of the novel's examinations. Frederika struggles with her ability to see things that others do not; Maija resists such a possibility, to keep a grip on her family's survival; and the priest strains to maintain the appearance of well-being.
The strengths of Wolf Winter clearly begin in its atmosphere, masterfully chilling with its literal weather--particularly a deadly snowstorm--as well as the isolation and withdrawal practiced by almost every character. Ekbäck's pacing is expert as well, tension building as the snow rises and the settlers gather together. The characters' secrets are many, and are revealed slowly throughout, up to the final pages. Even the characters more sparingly described are engaging; the central characters are deeply, thoroughly captivating. In the end, multiple faceted mysteries add to the allure of a debut novel that is both frigidly unnerving and wise, and ultimately satisfying in its resolution. --Julia Jenkins
---
Cecilia Ekbäck: The Impact of Place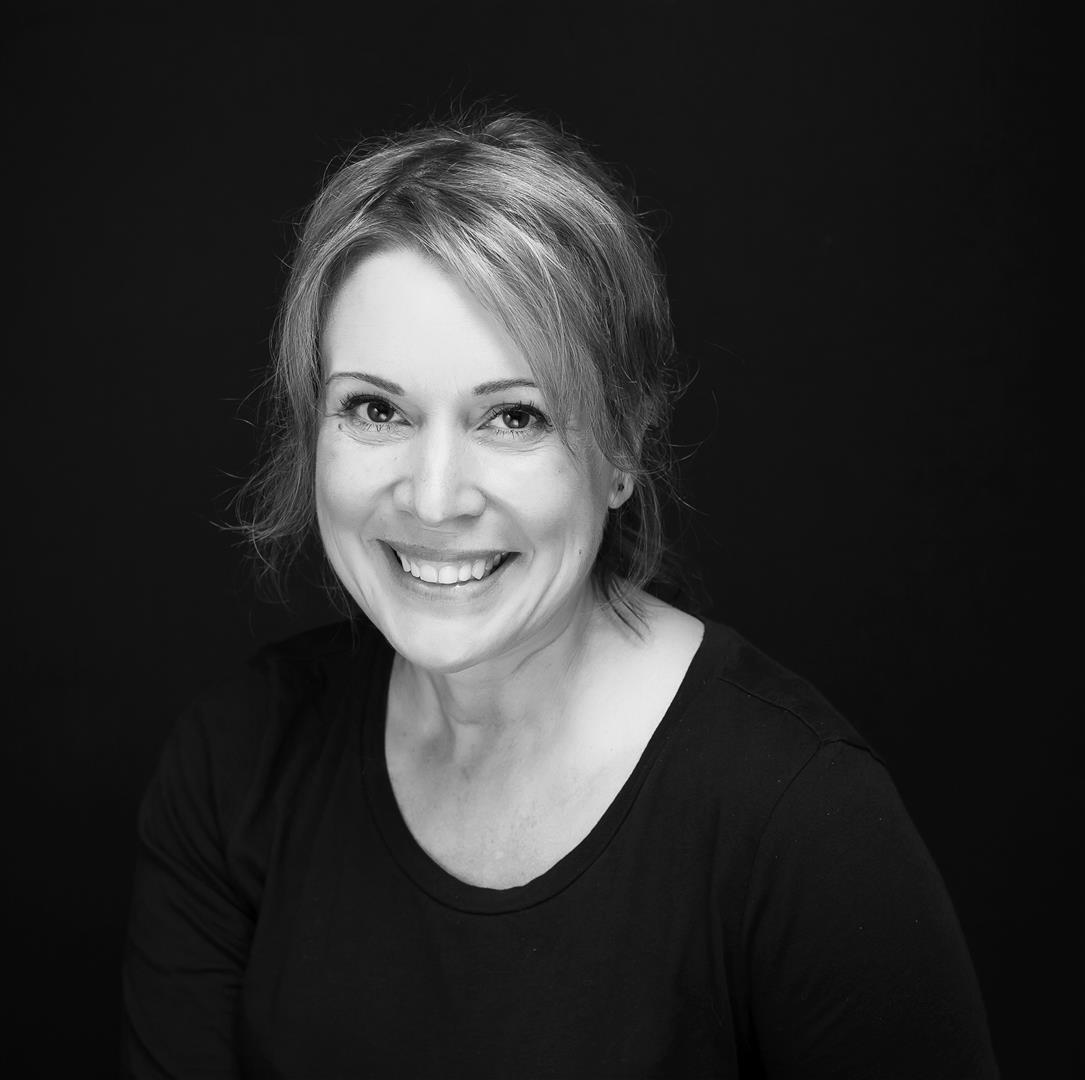 Cecilia Ekbäck was born in Sweden, in a small northern town. Her parents come from Lapland. Ekbäck now lives in Calgary with her husband and twin daughters, "returning home" to the landscape and the characters of her childhood in her writing. Wolf Winter is her first novel.
What background--literary or personal--led you to this subject matter?
A wolf winter is a very cold, very bitter winter. But in Sweden, it is also the period in life when you're faced with your mortality, when you realize that you're alone--an illness, or the loss of a loved one or something like that, when you come face to face with death, and feel very lonely. Where you have to face sides of yourself that you didn't know that you had, that you like less, or things that you haven't dealt with. I wrote this book after my own wolf winter, which was when my dad passed, from cancer. He was my best friend. That was the time when I had to do a lot of soul-searching, when I had to do a lot of thinking through what I wanted to do with the rest of my life and what I was going to do with the enormous space that he left after himself. The book sort of came out of that. I wanted to take a number of characters and have them walk through their wolf winter, if you like, both literally, with the cold and the winter and the snow and the hunger and so on, but also emotionally.
The book switches perspectives slightly between several characters. What led you to that strategy?
Society in those days was very compartmentalized, so I knew that I wanted the main character to be a woman. When we read history, there's so little about women. I wanted to write women back into that period. And I felt you had to have a few different views to get access, for example, to the church. Maija was always there; and then I felt that her character did not let her easily get involved in the more emotional or spiritual side of Blackåsen, so I let her daughter do that. And then I felt that we needed the priest to get access to the church and to the crown.
Was there a character you felt closest to?
Well... I like them all. But I like Maija and the priest very, very much. Frederika felt... a little bit close to home. I grew up in a very religious environment, and I just felt she came a little bit close to home, so I liked her less! But I was very, very fond of the priest and of Maija.
Are there heroes and villains in this story?
I think there are more strengths and weaknesses. You could say that there are certainly villains. But I guess what I wanted them to be was thoroughly human. So nobody, I don't think, is straight out one way or straight out another. I wanted to work more with strengths and weaknesses of each character.
What kind of research did you do to evoke 1700s' Sweden?
I read lots. I'm not a historian, and I get uncomfortable when people say this is a historical novel, because I know that I don't have my education in that field--I have a terrible memory, and very poor attention to detail. It's a story set in the past, is how I think about it.
I read everything I could find. In northern Sweden, very often when a town celebrates 200 years or 300 years, they publish a book. Those books are only locally published, and they give the history of the place and lots of anecdotes and so on. I worked a lot with books like that. Then, one of the most important things I did was interviews with my grandmother, her sister and their friends. Even though the story happened way earlier, Lapland didn't actually change that much until after the Second World War. My grandmother used to say they lived like people had lived in all times. And then, one day to another, they went from shoes that they had made themselves to buying high-heeled shoes in the shop. It was a shock to everyone. It was like when falls a meter of snow and you wake up and you go out and you think, this is not my world! I recognize certain things, but not many others.... So, I spoke a lot to them about the practical details, how they cooked, how they shepherded goats, how the cold was, how the houses were, and I imagined that a lot of it wouldn't have been that different. Because a lot of this sort of knowledge was passed down through generations--the way you did laundry, the way you worked with nature and so on. So that was really, really important for the practical life of the settlers. And I spoke to a lot of priests, but that was more to understand the faith of the state church as was in that time.
I wrote this story four times. The first time it was set in 1985, and it was really much more of a family saga. I was writing it to try and understand where we came from and why we were a certain way and why we were religious, why we didn't speak of certain things, why we were frightened of certain things, and so on. And the second time it was set in, if I remember correctly, 1865. And then I wrote it set in the early 1800s, and then, finally, in 1717. And every time I wrote it I thought yes, but this is not where it starts, this is not the beginning. And the further I went back, the more I felt that 1717 was a great year, because the early 1700s was when the settlers began to arrive to Lapland, for various reasons. That particular year was a year when Sweden was at its peak. Sweden was a great power, but it was crumbling. The king had warred abroad for his whole life, and he had just returned to Sweden, and we were warring on several fronts and there was no more money and so many people had died in the years of war.... I thought that added something, that crumbling sense, where things change for the characters regardless of which social class they belonged to. I thought that was a good setting for them and for this story. It's where the story felt comfortable. We're so influenced by place, in the largest sense of the word; not just nature and climate, but political history and socially what's going on and so on. I wanted a place that would have an impact on them, whether they were close to it or further away.
What did you feel upon completing your first novel for publication? What are you working on next?
It's a bizarre thing, publishing your book. You've lived with it for so long and it's so close to you. The delight is that others read it and talk about it, and they've seen things in it or found things in it that they feel are valuable, and then I feel elated. But the publication of it actually frightened me more than it made me happy. When I found out that I had actually sold the book, I went to my best friend and I cried. I said, I don't want to be published! And he said, you're insane. But that's what I did. And then I called my husband and said I thought I had a brain tumor. Those are the two things I did.
Now I'm working on the second book, which is a very, very loose sequel. It's set 130 years later, at Blackåsen, and so the mountain is the same and the supposed curse is the same, but the characters and the dilemma they face are completely different. I have found it easier in a way and harder in others, to write the second one. Easier in that I have more of a writing process. And also easier because I wrote it in so many different centuries that a lot of the research I'd already done. But harder in the sense that it's much more real: it's actually going to be a book! It's not just a story for me any longer. And I find that makes it harder. --Julia Jenkins
---
Shelf vetted, publisher supported.
Book Reviews
Fiction

Holt, $17, paperback, 9781627791991

Bloomsbury, $25, hardcover, 9789992195413
Simon & Schuster, $26, hardcover, 9781476755670
Knopf, $22.95, hardcover, 9780385352956
Kensington, $15, paperback, 9781617734878
Simon & Schuster, $25, hardcover, 9781476733876
Mystery & Thriller
Morrow, $25.99, hardcover, 9780062340078
Biography & Memoir
W.W. Norton, $28.95, hardcover, 9780393242669
Knopf, $29, hardcover, 9780307961631
History
Farrar, Straus & Giroux, $40, hardcover, 9780374280901
Nature & Environment
Gotham, $26.95, hardcover, 9781592409204
Children's & Young Adult

Scholastic Press, $16.99, hardcover, 240p., ages 8-12, 9780545665735
First Second, $16.99, hardcover, 80p., ages 9-up, 9781626720145; paperback, 9781626720138, $9.99
Arthur A. Levine/Scholastic, $18.99, hardcover, 40p., ages 7-10, 9780545478533