From the Shelf
Book Club Idea: WWII Novels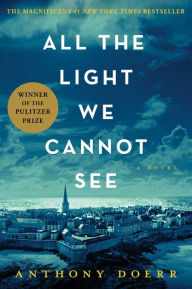 Anthony Doerr's All the Light We Cannot See is a sweeping, sensory story of two young people in very different places during World War II. Its many layers make for prime book club discussion--and if that time period appeals to club readers, there is no shortage of excellent novels that explore this subject.
The Nightingale is a long novel, but its fast pace will make readers page furiously through to the end. Kristin Hannah tells the story of two French sisters struggling through the Nazi occupation in very different ways. The challenges they face, the hard choices they have to make, and their relationship as both sisters and friends will prove excellent fodder for book club talk.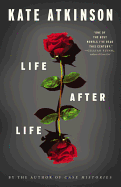 Kate Atkinson's Life After Life is not strictly a World War II novel; it tells the story of Ursula, a woman who lives her life on repeat. Continually dying and being reborn in the English countryside on February 11, 1910, Ursula lives each life slightly differently: she dies at birth; she drowns as a child; she lives to shoot Hitler. Though her lives vary, she is repeatedly thrown back into London during the Luftwaffe bombings--and Atkinson's depictions of the horrors of this terrifying time of the war are as powerful as any nonfiction account of the Blitz. The touch of science fiction here promises to make a discussion of the time period all the more interesting.
For those seeking a complement to the European focus of the majority of World War II novels, The Gods of Heavenly Punishment offers a story of the Pacific theater, set in Tokyo before and after the firebombing of the city in 1945. Jennifer Cody Epstein's ability to move between the large details of history and the very mundane details of everyday life in a war-stricken land bring this story to life in an incredible way. --Kerry McHugh, blogger at Entomology of a Bookworm



In this Issue...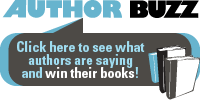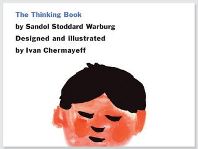 by Sandol Stoddard Warburg
This charming 1960 picture-book reissue poses the question: Who has time for washing hands and putting on shoes when there's serious daydreaming to do?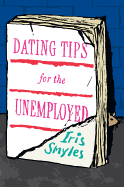 Iris Smyles's second novel offers comical stories about a 35-year-old, single, intellectual woman trying to navigate the complexities of life and love.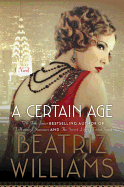 Beatriz Williams's seventh novel is a glittering reinterpretation of Strauss's opera Der Rosenkavalier, set in 1920s New York.
Review by Subjects:
Fiction ⋅ Mystery & Thriller ⋅ Biography & Memoir ⋅ Current Events & Issues ⋅ Political Science ⋅ Children's & Young Adult

Book Candy
Top 10 Children's Books Set in NYC
Meg Leder, author of The Museum of Heartbreak and an executive editor at Penguin Books, shared her picks for the "top 10 children's books set in New York City" with the Guardian.

------

Quirk Books "rounded up some of the best socks to put a smile on the face of any book-lover."

---

Pop quiz: "Who should voice your bio's audiobook?" the Reading Room asked.

---
"He drew maps for the army." This was just one of "12 busy facts about Richard Scarry" showcased by Mental Floss.
---
It's a bird! It's a plane! It's a bookshelf! Bored Panda featured "Superhero Bookshelves" by Turkish artist Burak Doğan.

milk and honey
by Rupi Kaur
Rupi Kaur's milk and honey is a collection of prose and poetry that explores themes of silence, abuse, womanhood, family, connections and personal power. Kaur divides the work into four sections--hurting, loving, breaking, and healing--that mirror the poet's growth. In the section "the hurting," Kaur explores the idea of otherness within oneself, how one cannot be at home in one's own body and how so many experiences affirm that to be a woman is undesirable and alien. Her trauma related to alcoholic family members, abuse and rape shape the poet's fraught psyche, leaving a sense of insecurity and confusion that permeates every page. This confusion is directed both toward understanding her place in the world as an individual and her relationships with others.
One of Kaur's overarching themes is the act of silencing women, which furthers a woman's sense of otherness. In childhood the poet witnesses her father "shov[ing] the word hush/ between her [mother's] lips" and shaming her into silence when she tries to speak at the dinner table. These acts of almost casual abuse teach the poet that women are not allowed to have voices unless granted by others. In the poem titled "the idea of shrinking is hereditary" she struggles to realize her own self-worth:
trying to convince myself
i am allowed
to take up space
is like writing with
my left hand
when i was born
to use my right
While deeply personal, Kaur's words have a larger affect on her audience. She confronts taboos and questions figures of authority through the juxtaposition of domestic scenes and of abuse, rendered in both word and line drawings. Acting as a witness, she questions the relationships she observes and participates in within a home environment, including that of her parents:
i can't tell if my mother is
terrified or in love with
my father it all
looks the same
Even in the sections "the loving" and "the breaking," Kaur is not yet secure in herself. The poet continues to struggle to find her own worth and looks to others to give her power. In "the loving," she is consumed by love, or what she thinks is love, with an unnamed lover:
you talk too much
he whispers into my ear
i can think of better ways to use that mouth
In this, her lover tries to suppress her identity, leading to the next section, "the breaking," where she struggles to reclaim herself. This is where readers begin to see Kaur's strength. While all of her poems come from a place of vulnerability, in these last sections her words begin to feel sublime, impressing upon readers a sense of power, even as she shares moments of feeling powerless.
Throughout milk and honey, each poem captures a moment that reveals common experience. While not often discussed openly, many of the issues she brings into focus speak to greater cultural and societal problems. Events she shares, including instances of rape, are considered shameful and are not openly discussed even among friends. She engages with the truth of her experiences, and it is not pleasant or pretty. In calling out her own past, Kaur breaks the restrictions placed on her by everyone who tells women to be silent, and she empowers others to do the same.
you tell me to quiet down cause
my opinions make me less beautiful
but i was not made with a fire in my belly
so i could be put out...
Her poems remind women of their personal power, not given by others but innately possessed. In this way, the prose and poetry in this collection often feel like a call to action, a plea for self-acceptance directed toward women. She celebrates women and womanhood, and shows how being a woman can be strength, something she did not recognize early in her life.
you tell me
i am not like most girls
and learn to kiss me with your eyes closed
something about the phrase--something about
how i have to be unlike the women
i call sisters in order to be wanted
makes me want to spit your tongue out
like i am supposed to be proud you picked me
as if i should be relieved you think
i am better than them
Her words create a sense of communal and global kinship. Experiencing these pieces in consecutive order, readers see the poet processing trauma and moving through significant growth. Her themes evolve, gradually reaching toward empowerment and trust in self. To read this collection is to go through hardship, and find healing on the other side. But healing is not a destination; Kaur reveals healing to be an ongoing process that has no end and requires constant practice. She shows us that true healing requires a love of self and the confidence to speak up and speak out. --Justus Joseph
Andrews McMeel Publishing, $14.99, paperback, 9781449474256
---

---
Rupi Kaur: A Balanced Place Where Healing Lives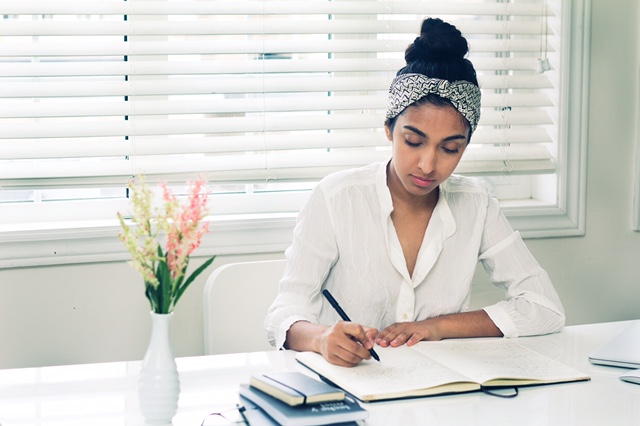 photo: Baljit Singh
When Rupi Kaur was five, her mother handed her a paintbrush and said, "Draw your heart out." She views her life as an exploration of that artistic journey. Through her poetry and illustrations she engages with love, loss, trauma, healing and femininity. For Kaur, writing has always been a collective experience. At the age of 17 she began sharing her work. The stage was her first love and spoken word is where she found her voice. Kaur pursued her love for language by studying rhetoric at the University of Waterloo in Ontario, Canada. She began working on her first collection, milk and honey (Andrews McMeel), which became a New York Times bestseller and has 400,000 copies in print. Kaur's passion is expression, and for her that takes many forms. Her photography and art direction are brought to various spaces around the world and her poetry and prose are breaking international boundaries.
Much of your work comes from a place of love, yet you are not afraid to engage with anger. What purpose does anger serve in your creative process? And what happens to anger when you choose to be vulnerable?
I realized very early that I had to engage with my anger. Some of the earliest work I put into the world was very visceral. Once I began writing, all the emotions came. I learned about them and myself. Each emotion impacts you differently. I learned anger is real and I needed to engage with that anger if I wanted to engage with love.
Anger is also scary. When I am writing on anger, it is difficult to come back sometimes. So I talk with myself. I reason that life, love and relationships are so multi-dimensional. For me to write honestly about each, I cannot pretend that it's all fairytales and rainbows. There is anger. There is resentment. There is bitterness. That's the reality and that's what I want to show.
When I engage with anger, what's beautiful is I eventually reach a resolution. That's what happens when I choose to be vulnerable with my emotions. It changes into something, whether it is kindness, forgiveness--whatever. However, to arrive at this point, I have to go through my process of understanding.
The domestic scenes you describe in many of your poems confront and explore a generational cycle of silence women inherit and the harm it causes. Can you tell us more about how you came to identify such moments and what inspired you to write about it?
Silence is powerful. Figuring out the reason for silence is sometimes even more so. For so much of her existence, my mother and many like her have been told that what they have to say does not have meaning--it is not important, they are not important. There are so many different people and situations that have come and said these words to her. They and their voices are subdued.
I'm very observant. Even as a child, I analyzed and watched women and men in my life behave in certain ways with each other. After some time, you notice patterns. Why do these things keep happening? Why does my mother choose to stay silent when I know every part of her wants to shout? As I began to write, I began to explore this silence.
Healing from both emotion and physical wounds is a theme throughout your work. In what ways have you found healing to be a constant practice rather than a destination?
I'm the type to bury pain somewhere really deep inside, a place I've never ventured, and keep it there. Hidden. After the burial I go and bury myself in my work. Writing the book was facing the pain. Disregarding is not healing. You have to explore to heal, I think. I've had to forgive myself for being too hard on myself. After I wrote milk and honey I very much felt "healed." I thought I'd reached the destination. The purpose of milk and honey--to heal me--was complete. In the months that followed, when I was relentlessly triggered, there was a huge learning experience. Healing isn't a destination--it's something I have to consistently work on. This journey allowed me to forgive myself for so much. I'm learning to be my own best friend. Change the language I speak to myself. Understand why I think the things I do when I look at myself. I truly believe that I am the revolution I need. The belief that I am the most powerful thing in my life--that with my mind I can bring any change to my life. I'm practicing mindfulness and being grateful. It takes you to a balanced place where healing lives.
Each poem seems deeply personal and intimate. It's as though your words uncovered experiences I didn't know I had experienced. Many who have read milk and honey describe your work as "painful." What made you begin to share your poetry, and how did you feel about the ways people responded to it?
Living inside my body felt like screaming a silent scream. I would find empty rooms, pillows, elevators to scream into. No matter how loud the screams were, it always still felt silent. I don't know why I shared my work. I honestly have no idea what possessed me to do such a thing. I think perhaps I did it because I needed that scream to be heard.
It's actually very scary to watch people respond to your work. I think it's caused some of the most anxiety I have felt in recent years. It's undressing yourself and standing in front of a crowd.
In your poetry there is a growing sense of kinship with yourself and other women. What role does community play in your writing and art?
I didn't have a lot [of community] growing up but I was rich in that I had my two incredible sisters and a solid girlfriend or two. We were abundant when together and no matter what I "lacked," because of them I lacked nothing. We understand each other's pains--we are in this together. Women have been a strong part of my healing so in chapter four--"the healing"--there's a natural sense of kinship.
Early on when I began to share my poetry I was writing about abuse and rape. It was other women who were my strength. They would reach out, send letters, post comments about how the poetry allowed them to feel proud to be women. How they had experienced such pains but for the first time since, they wanted to own their womanhood rather than be ashamed of it.
Your poems often feel like a call to action, a plea for women to realize themselves outside the boundaries others would give them. Is this the case, and if so can you explain more about why you chose to write about this?
I was never really writing for anyone other than myself--so it's interesting that you say that and it also makes sense. I guess the poems were a call to action for myself. For me to realize that I'm outside the boundaries others have placed on me. They're self reminders--but after sharing them you realize they become self reminders for others too. This is something we are all struggling with.
Like many others, I was first introduced to your work through your piece titled "period." A photograph showed you in bed during your menstrual cycle and blood was visible on your pants. Since then your art continues to challenge themes of censorship. What experiences in your life have motivated you to confront them, and what value is to be found in confronting the taboo?
It's so funny to me--periods are so natural that I often wonder how they even fall under the category of taboo. What my body does naturally once a month is so not taboo! And I think that's what drives the passion. It's not about challenging taboos for the sake of being controversial. It is allowing our bodies to breathe in this world. I did that project as a way to teach myself how to celebrate my body while on my period. I was so tired of feeling like I was "unlucky" or "wishing I was a man." So, "period." was me working through this. Not for a second did I think that it would be censored. In my mind it's the most natural thing. I see now how naïve I was. I just can't keep my mouth shut.
It seems as though you have a lot of direction and ambition, and I'm excited to see what new art you share with the world. How would you like to be remembered? Alternatively, how would you like milk and honey to be remembered?
I want to leave behind a literary legacy that will show readers how powerful they are. How they are the revolution they've been waiting for. I want my writings to captivate and fill them with love. milk and honey is the first of many. A strong first. I could not have asked the universe for a better first. --Justus Joseph
---
Shelf vetted, publisher supported.

Great Reads
Rediscover: Dispatches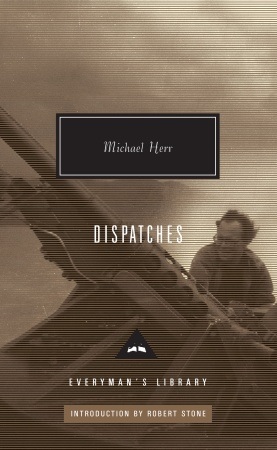 War correspondent, author and screen writer Michael Herr died last week at age 76. Between 1967 and 1969, Herr served was a correspondent for Esquire magazine in the Vietnam War. In 1977, he published Dispatches, a vivid, visceral account of his wartime experience that was among the first works to bring Vietnam's horrors home to American audiences. Herr was a contributor to Apocalypse Now and co-wrote the screenplay for Full Metal Jacket alongside Stanley Kubrick and author Gustav Hasford. After Kubrick's death in 1999, Herr wrote two Vanity Fair articles about the director, which later became the biography Kubrick (2000). He also wrote a fictionalized biography of newsman Walter Winchell, Walter Winchell: A Novel (1990).

Dispatches was an immediate sensation. John le Carré called it "the best book I have ever read on men and war in our time," and it got a glowing review on the front page of the New York Times Book Review. Herr's literary, subjective work of New Journalism remains among the great pieces of Vietnam War reportage. In 2011, the Guardian placed Dispatches its list of 100 greatest nonfiction books. Dispatches was last republished in 2009 by Everyman's Library ($24, 9780307270801). --Tobias Mutter
Book Reviews
Fiction

Mariner Books, $15.95, paperback, 9780544703384

Morrow, $26.99, hardcover, 9780062404954
Ballantine Books, $28, hardcover, 9780345546920
Lee Boudreaux Books, $26, hardcover, 9780316302807
Mystery & Thriller
Penguin, $16, paperback, 9780143108573
Biography & Memoir
Nation Books, $24, hardcover, 9781568585284
Metropolitan Books, $32, hardcover, 9780805089080
Overlook Press, $24.95, hardcover, 9781468313741
Current Events & Issues
Rowman & Littlefield, $27, hardcover, 9781442255210
Political Science
Harper, $27.99, hardcover, 9780062316547
Children's & Young Adult

Ammo Books, $14.95, hardcover, 24p., ages 3-7, 9781623260880
Disney-Hyperion, $16.99, hardcover, 230p., ages 9-13, 9781484725535
--- SPECIAL ADVERTORIAL OFFERINGS ---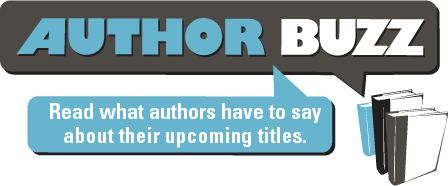 Dear Reader,

What happens when a woman has a vision of the death of a man who could be her new employer? She takes the job to save his life, of course. But what she doesn't wager on is the fact that she isn't able to save her heart in the process. A marriage of convenience leads to so much more in a unique historical setting in The Lady Who saw Too Much.

Email Lyrical Press at lyricalpresspublicity@gmail.com to win one of five copies!

http://www.thomasinerappold.com




Publisher: Lyrical Press

Pub Date: 06/21/2016

ISBN:9781616509941

List Price: $15.00
Dear Reader,

When you run a B&B, it's smart to be prepared for tourist season. It may be a lot harder to prepare for murder! When Kelly finds a dead body, suddenly the menial tasks of her job are a lot less terrible. But now she's on the hunt for clues, and she'll need to catch a killer before they come for her next!

Email Lyrical Press at lyricalpresspublicity@gmail.com to win one of five copies!




Publisher: Lyrical Press

Pub Date: 06/21/2016

ISBN:9781616509323

List Price: $15.00
Dear Reader,

Like Brad Thor, Vince Flynn and Brad Meltzer, I take readers deep inside the corridors of power in Washington, D.C. with my New York Times bestselling series. This Jonathan Grave thriller begins with a shocking act of vengeance for what happened years ago when Ethan Falk was abducted and thankfully rescued. Now, Jonathan Grave must defend himself against his most personal threat to date—and prevent an ongoing terrorist plot against the heart of America…one that could bring her to her knees.

"Will leave you breathless."—Harlan Coben

I'm giving away five books, visit KensingtonBooks.com/winfreebooks for your chance to win!




Publisher: Pinnacle Books

Pub Date: 06/28/2016

ISBN:9780786035076

List Price: $9.99
Dear Reader,

In seventh century England, a warrior gives his son to a monastery. Growing up in a time of plague and war, the boy learns of the oath that binds him to the church. But he faces a cruel choice: to love one father, he must betray another.

Named by Kirkus Reviews as one of the Best Indie Books of 2015. Also recognized by the Catholic Press Association, the National Indie Excellence Awards, and the Independent Book Publishers Association.

Write to me at williampeak19@gmail.com for a chance to win one of five copies!




Publisher: Secant Publishing

Pub Date: 12/1/2014

ISBN:9780996574402

List Price: $18.95