From the Shelf
Powerful Images of Women
Tomorrow is International Women's Day. This year's theme is "Inspiring Change"--encouraging "advocacy for women's advancement everywhere in every way [and] challenging the status quo for women's equality and vigilance inspiring positive change."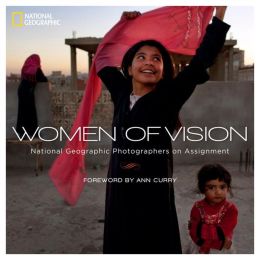 National Geographic has just published Women of Vision: National Geographic Photographers on Assignment ($30), a compilation of images and commentary from 11 female photographers. These women have all challenged the status quo with talent and courage; no longer must they "act like ladies," but have, in the words of Chris Johns, editor-in-chief of the magazine, "explored the world with their cameras, wanting to know. Wanting to see. Wanting to show." And they do, from a bamboo garden at Japan's Kodaiji temple to a despairing Nepali bride being carried to her new husband's village to a very young Georgia beauty pageant contestant in diapers to a leopard in an Okavango Delta baobab tree.
The cover photograph by Stephanie Sinclair is of Nujood Ali, who in 2008, at age 10, did the unimaginable: obtained a divorce in Yemen. Yet the following photographs are of Yemeni child wives--age eight, but married at age six; brides ages 11, 12, 13. Sinclair follows that with "sister wives" at Mormon settlements in Texas and Utah.
Erika Larsen immersed herself in Sami culture in the Arctic Circle for four years to produce stark, lovely images: a man chanting to his reindeer, a Sami boy and his dog, and a herder mourning the loss of two reindeer that starved after locking horns--the frozen thrust of horns against the snow, the red stripe on the man's cloak mimicking the blood on the bodies. Lynsey Addario says, "I try to bring a new perspective to stories," and she does, with a man on a bridge over the Tigris in the early morning mist, feeding gulls. Unexpected and riveting. --Marilyn Dahl, editor, Shelf Awareness for Readers



In this Issue...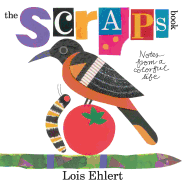 A compact, skillfully designed scrapbook-cum-memoir that takes young readers deep into the roots of Lois Ehlert's creativity.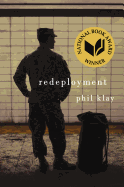 An candid, understated collection of wartime short stories from a Marine Corps vet.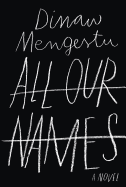 A moving story of love, loyalty and renewal in a world that needs as much as we can get of all of them.
Review by Subjects:
Fiction ⋅ Mystery & Thriller ⋅ Food & Wine ⋅ Biography & Memoir ⋅ History ⋅ Children's & Young Adult

Book Candy
Book-Related Movies; Most Influential Authors
Post-Oscar screen time for readers. Word & Film suggested "7 pre-movie must reads for 2014" and Mental Floss offered "6 books that took forever to become movies." If you're in the mood for some small-screen reads, the Huffington Post had "10 book recommendations based on your favorite TV shows."

---
Katherine Rundell, whose novel Rooftopper just won a Blue Peter Children's Book Award, recommended her "top 10 orphans" in literature, "from Harry Potter to Alex Rider," for the Guardian.
---
Noting that the "result of the fusion of online and offline reading is that writers are becoming less reclusive burrowers and more influential public figures, carrying on a dialogue with their readers," TheRichest.com offered its choices for the "5 most influential authors of our time."

---
If you've been paying close attention to the new series True Detective, you may want to check out Buzzfeed's reading list "of dark, weird and southern gothic books that every fan of HBO's True Detective should read."
---
Beginning next Monday, March 10, is the first round of the Suvudu Cage Match 2014, a March Madness-style sci-fi/fantasy tournament that invites writers to create fictional battles for iconic characters, sharing their ideas of how the fight would play out. The result is five spirited weeks of matches, leading up to one winner selected by fans. This year's theme is page vs. screen. Check out the official Cage Match 2014 bracket and event launch video.

---

"Tiny book dioramas made by adults" were showcased by Flavorwire.

The Writer's Life
Dave Barry: Peanut Butter Sandwiches and No Complaints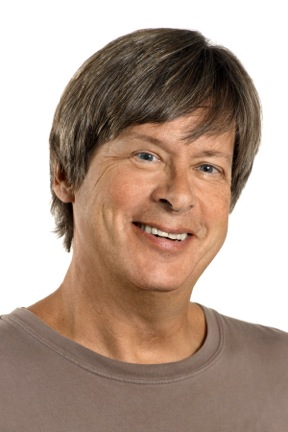 photo: Daniel Portnoy
Popular humorist Dave Barry's newest book is You Can Date Boys When You're Forty: Dave Barry on Parenting and Other Topics He Knows Very Little About (Putnam, $26.95), entertaining essays based on Barry's life, including "What Women Want," an exploration of why Fifty Shades of Grey has become such a success, and "Seeking WiFi in the Holy Land," a surprisingly poignant tale of the Barry family's trip to Israel.
The book doesn't offer any actual advice on parenting, though there is a hilarious essay called "Sophie, Stella and the Bieber Plan," in which Barry's daughter and her best friend plan a foolproof way to meet the teen idol: "Me: You know, Justin Bieber doesn't have any idea who you are. Sophie: Not yet."
Do you miss writing a weekly column?
I do not. I did that for a long time, and I do not miss it. I wrote before that, and started writing the column in the mid-'70s. It was the best job I ever had, but I was really ready to stop, and I felt like I wanted to write more fiction. It was a good idea to stop before I had to.
How has success changed you?
I started a newspaper and moved on to teaching effective writing courses--I thought that was going to be my job for the rest of my life. I'd write freelance humor columns as a hobby, but my day job would be teaching businesspeople how to write a memo.
When it turned around in the early '80s, when my column started to take off (after five or six years of assuming it wouldn't work), it was really wonderful! You can sit around in your underwear and write about boogers and you'll never need to stop!
Writers are supposed to suffer. I have no complaints about my life. I wish I had taken better care of my gums. If I could go back in time, I would tell me to take better care of my gums. Heck, I would go back and tell Hitler to take care of his gums.
Your essay "How to Become a Professional Author" is actually the worst advice possible.
Just do the exact opposite. I wanted to take on all the misconceptions people have about writing. This is as close as I come to an inside joke, but most successful writers reading that chapter will know where I come from. Write what you know, and I know this subject very well. It was easy for me to skewer it, and I haven't seen it done much.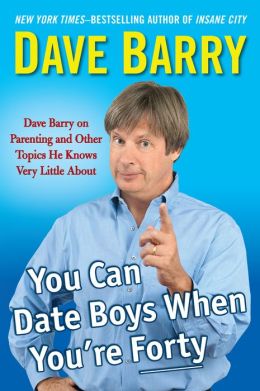 Why did you take a trip to Israel?
My wife and daughter are Jewish, and we belong to a Reform temple. This temple has a trip every year to go to Israel. I wasn't thinking about writing about it until I got there. It was exotic and interesting enough when we got there, so I kept a little diary day to day. My big worry was that there's so much tension around the Middle East, and people with really strong views, that maybe a humor writer shouldn't mess with it. But I tried to take it strictly from the point of view of a guy that doesn't know much about it.
The journal wasn't jokey at first; I wrote just so I would remember. If I saw something fun to write about, like camel riding, I'd make some humorous notes. It was fun. I love doing travel writing--I'm the father of a 13-year-old-girl, and my wife is a traveling sportswriter.
How do you justify writing an essay that essentially reinforces the stereotype that women love to talk while men mainly watch sports?
I believe there's a powerful reason for that stereotype. I'm always stunned by how many things my wife has to talk about. She actually has things to talk about--she thinks more than I do, she has more friends than I do, she has a lot more going on in her mind. My wife could fill 240 pages in an hour, while this book took me a whole year.
What's your least favorite thing about being a writer?
You don't know what it is you're going to create. I'm envious of people that know exactly what they have to do--the task is there before them. With writing, you know what the task is, you just don't know how to do it. There's a certain insecurity. Each time you come out with a new thing, this one might suck. You'll get bad reviews, stuff like that.
I think you get used to that for the most part. I stopped reading reviews many years ago--nothing good comes of it except you feel horrible with bad reviews and okay with good reviews. In the end, the book will sell what it sells, and your next book will do what it does. If I'm sent a great review, then I'll read it.
What's your favorite part?
Without question, the freedom and flexibility. I have to laugh when writers talk about how hard it is, the pain. Do you really feel that way? You get to sit down and people pay you for it? All the jobs that you could have, humor writer is even better. I sit there all day long, looking out my window and these cars go by doing important things. I'm in here with nothing to do but make peanut butter sandwiches. --Rob LeFebvre, freelance writer and editor

Book Reviews
Fiction

Penguin Press, $26.95, hardcover, 9781594204999

Knopf, $25.95, hardcover, 9780385349987
Farrar, Straus & Giroux, $26, hardcover, 9780374209148
Oneworld Publications, $15.99, paperback, 9781780743721
Mystery & Thriller
NAL, $24.95, hardcover, 9780451417558
University of Arizona Press, $16.95, paperback, 9780816530823
Food & Wine
Rux Martin/Houghton Mifflin Harcourt, $30, hardcover, 9780547909165
Biography & Memoir
Doubleday, $26.95, hardcover, 9780385532259
Grove Press, $24, hardcover, 9780802122179
History
Harper, $26.99, hardcover, 9780062290076
Children's & Young Adult

Beach Lane/S&S, $17.99, hardcover, 72p., ages 5-10, 9781442435711
Scholastic, $18.99, hardcover, 48p., ages 8-12, 9780545350884
Holt, $15.99, hardcover, 112p., ages 6-9, 9780805091908