From the Shelf
The Past Is Ever with Us
William Faulkner wrote, "The past is never dead. It's not even past." That has never been truer than for Armenians, who cite the date of April 24, 1915--when several hundred Armenian intellectuals were rounded up and executed by the Ottoman government--as the beginning of the Armenian genocide; Turkey, however, heatedly rejects this. For an understanding of this fraught past--and its conflicting narratives--we look to history, memoir and fiction.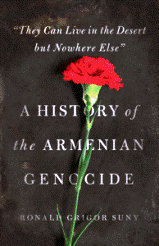 "They Can Live in the Desert but Nowhere Else": A History of Armenian Genocide by Ronald Grigor Suny (Princeton University Press, $35, April 22, 2015), is a compelling narrative of the events of 1915-1916. Operation Nemesis: The Assassination Plot That Avenged the Armenian Genocide by Eric Bogosian (reviewed below), relates the story of a group of young Armenians who assassinated perpetrators responsible for the genocidal "solution." Eugene Rogan contributes an overview of the time and the wider regional conflicts in The Fall of the Ottomans: The Great War in the Middle East.
In Black Dog of Fate: A Memoir, reissued in 2009 by Basic Books (paperback, $16.99), Peter Balakian tells of growing up Armenian-American in a family "haunted by a past... fraught with terror" and his investigation into their history. Armenian-American journalist Meline Toumani also felt compelled to explore the "terrifying idea" of Turkey in an attempt to understand her community and its fundamental assumptions in There Was and There Was Not: A Journey Through Hate and Possibility in Turkey, Armenia and Beyond. For her, the "dominance of the genocide narrative felt like an artistic and emotional chokehold." Our reviewer called it "an engaging and deeply personal exploration of ethnicity, nationalism, history and identity."
Aline Ohanesian has written a novel, Orhan's Inheritance (our review is below), about an elderly Armenian woman and a young Turkish man--her past and his future intersect in a story "full of pain and heartbreak," but revealing "beauty and truth in the most unexpected of places." Ohanesian has said that fiction presents the possibility for transformation; one hopes that all these books do. --Marilyn Dahl, editor, Shelf Awareness for Readers



In this Issue...

A compelling story of the Armenian genocide and how an old woman's past intersects a young man's future.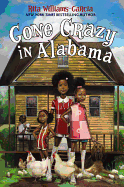 The spellbinding conclusion to the series that began with One Crazy Summer affirms family as the top priority.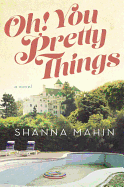 A funny, poignant glimpse of a woman growing up and living in Hollywood but never feeling that she belongs.
Review by Subjects:
Fiction ⋅ Science Fiction & Fantasy ⋅ Biography & Memoir ⋅ History ⋅ Essays & Criticism ⋅ Sports ⋅ Children's & Young Adult

Book Candy
Earth Day Reads; Best Recent Poetry
To celebrate Earth Day this week, Brightly recommended "9 Earth-friendly reads for kids." noting that even when kids are not outside, they "can still expand their understanding of nature through books that celebrate the wonders of the world around them."

---

Ready for an epic National Poetry Month debate? Flavorwire opened the discussion with its list of the "50 best American poetry books of the decade so far."

---

Relationship advice from Brain Pickings: "How to turn down a marriage proposal like Charlotte Brontë."

---

"Which Greek myth did Margaret Atwood adopt for a spin-off novel?" The Guardian featured a new quiz: "How well do you know rewritten classics?"
---
"I just sold my book for one million billion dollars, so consider this my two weeks' notice." Buzzfeed imagined "18 things all writers wish they could say."

Great Reads
Rediscover: Frederic Morton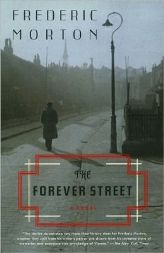 Born Fritz Mandelbaum, Frederic Morton was a child when he and his family left Austria after the Nazis took over. He grew up and lived in New York City for most of the rest of his life. This past Monday, Morton died at age 90 in Vienna, visiting the city that figured largely in his histories and novels--and which embraced him in later years. Morton won several Austrian honors, was given several 90th birthday parties last year in Vienna, and in 2002, the city distributed 100,000 copies of The Forever Street (Simon & Schuster), his saga of three generations of a Jewish family in Vienna, to residents as the first offering of its "one city, one book" program. Asked if the honors and attention might be an act of expiation, a request for forgiveness, Morton told the New York Times in 2003: "I'm sure. I always say on such occasions that I accept this on behalf of my generation, because I feel that this is in a sense restitution."
Morton's best-known work was The Rothschilds: A Family Portrait, about the banking family, which became a Broadway musical in 1970. Other nonfiction included A Nervous Splendor: Vienna, 1888-1889, which focuses on the Mayerling deaths and has appearances by Sigmund Freud, Gustav Klimt and Arthur Schnitzler; Thunder at Twilight: Vienna 1913-14, about the city on the cusp of World War I; and a memoir, Runaway Waltz (Simon & Schuster). He also wrote a series of novels that have "a European flavor on themes involving money and power," the Times wrote. Morton led a remarkable, inspiring life, and his works are a testament to that.

The Writer's Life
Book Brahmin: Samuél L. Barrantes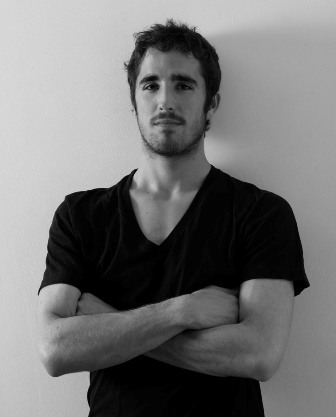 Samuél L. Barrantes grew up in North Carolina and fell in love with Paris, France, where he has lived since 2010. Slim and the Beast (Inkshares, February 3, 2015) is his first novel. Its narrator, based on Sam Elliott's cowboy in the The Big Lebowski, recounts the story of the Beast, a college basketball star with a proclivity for cooking; Slim, a disillusioned war veteran with a brutal neck scar; and Sgt. Dykes, a maniac who haunts Lockart's Bar and raves about tragedy and his estranged cadet--Slim.
On your nightstand now:
I'm always a fan of reading fiction and nonfiction at the same time, and usually have a short paperback that can fit in my pocket for the metro. The rule of three is a great rule in life, so I'm slogging through David Foster Wallace's The Pale King for the second time (on the first attempt I only got through 300 pages). I've just started Christopher Clark's The Sleepwalkers, which has blown a lot of historians' faces off apparently. And I am rereading Steven Pressfield's The War of Art for the fourth or fifth time (I always reread this book before starting a new project).
Favorite book when you were a child:
Shel Silverstein's Falling Up was always a favorite of mine, hence my hilarious second-grade attempt at a book of poetry--Funk Backwards--which made no sense at all either then or now.
Your top five authors:
J.K. Rowling (there, I said it): I have never been more lost in a fictional world than with Harry Potter. David Foster Wallace: his essays are shockingly well written, and even if his fiction takes work, it's the most rewarding I've ever read. Viktor Frankl: his philosophy changed the way I approach the world. Dave Eggers: his journalistic approach to novels changed the way I think about the relationship between fiction and nonfiction. Finally, Gary Larson: I remember being oddly excited to go to the dentist's office as a kid because there were multiple collections of The Far Side in the waiting room.
Book you've faked reading:
I can't say I've ever faked reading a book--it seems silly and obnoxious and sad at the same time. Fake-reading a book defeats the point of reading in the first place, and it makes you feel and look like a jackass in the long run.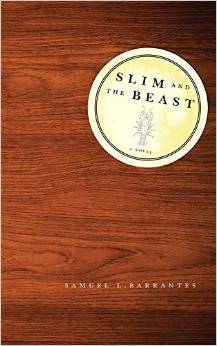 Book you're an evangelist for:
As far as nonfiction goes, Letters to a Young Poet by Rainer Maria Rilke. It's the least pretentious and most human book I've ever read. Also, everyone should read Steven Pressfield's The War of Art. For fiction, it's tough because fiction is so subjective. Michael Chabon's The Amazing Adventures of Kavalier & Clay comes to mind, but I don't think you can evangelize for something that is inherently subjective; that "click" you feel with a great work can only come from the inside.
Book that changed your life:
Brief Interviews with Hideous Men by David Foster Wallace. This was the book that got me into writing, and it helped me realize that philosophy doesn't have to be independent from fiction. Philosophy is simply dialogue (at least according to Plato) and the structure of the "interviews" is genius in my opinion. When he isn't showing off and goading you into reading with a dictionary, there's no comparison for DFW's ability to use prose to reveal something fundamental about the human condition.
Favorite line from a book:
There are far too many, of course--I always read with a pen and put all of my favorite lines in a Word document for reference. I also believe that if you write the same sentences that Steinbeck or Vonnegut first penned--like playing an Oscar Peterson piano solo over and over again--somehow osmosis will get the juices going. In any case, this line from Dave Eggers's A Heartbreaking Work of Staggering Genius has stuck with me throughout the years:
"I like the dark part of the night, after midnight and before four-thirty, when it's hollow, when ceilings are harder and farther away. Then I can breathe, and can think while others are sleeping, in a way can stop time, can have it so--this has always been my dream--so that while everyone else is frozen, I can work busily about them, doing whatever it is that needs to be done, like the elves who make the shoes while children sleep."
Which character you most relate to:
Oh, boy. That's like asking, "What's your favorite song?" I'm going to have to go with Kramer from Seinfeld, and I'll let the reader decide what that suggests. It's true, Seinfeld isn't a book, but it's an interesting assumption that writers most relate to characters in novels. Paintings and songs and all other art have "character," too--there's a painting by René Magritte, for example, called The Empire of Lights that I feel much more connected to than any character in a novel. Since this is about books, however, I'll play ball and say Hans, the protagonist in Andrés Neuman's outstanding Traveler of the Century.
Book you most want to read again for the first time:
Nonfiction: Viktor Frankl's Man's Search for Meaning. I would like to know what life felt like before discovering his theory of "the will to meaning."
Fiction: J.K. Rowling's Harry Potter and the Prisoner of Azkaban. It was in the third book of the series that something shifted for me, when I realized Harry Potter was no longer (and could no longer be) a simplistic fantasy series. I had one of those "Oh, boy, here we go" moments, and that feeling is awesome.
Book Reviews
Fiction

Algonquin, $25.95, hardcover, 9781616203740

Dutton, $26.95, hardcover, 9780525955047
Simon & Schuster, $25, hardcover, 9781476777931
Simon & Schuster, $25, hardcover, 9781476735412
Science Fiction & Fantasy
Orbit, $26, hardcover, 9780316277983
Biography & Memoir
Blue Rider Press, $25.95, hardcover, 9780399169519
History
Little, Brown, $28, hardcover, 9780316292085
W.W. Norton, $35, hardcover, 9780393248159
Essays & Criticism
Sarabande Books, $15.95, paperback, 9781936747900
Sports
Beacon Press, $26.95, hardcover, 9780807074770
Children's & Young Adult

Amistad/Harper, $16.99, hardcover, 304p., ages 8-12, 9780062215871
Orchard/Scholastic, $16.99, hardcover, 32p., ages 3-5, 9780545649292
Sourcebooks Jabberwocky, $16.99, hardcover, 40p., ages 4-8, 9781492601685