From the Shelf
Work in Progress... in Books
Start with the last two books I've read. They might seem to have little in common beyond certain obvious traits--author, cover, numbered pages, blurbs, etc. At no point while reading the books, one fiction and the other nonfiction, did I see a connection. I simply followed usage directions from my lifelong prescription: Pick a book, read it, pick another. Repeat as needed.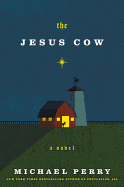 The first was Michael Perry's sharp and funny novel The Jesus Cow, in which Harley Jackson's small herd is suddenly joined by a newborn calf, "upon whose flank was borne the very image of Our Lord and Savior Jesus Christ." Harley's first reaction: "Well, that's trouble." And of course it is for the hardworking man who is just trying to save himself from "the triangular career path of many local men his age: trailer, toil and tavern."

Then I read Boss Life by Paul Downs (to be released August 4), an intriguing account of one year (2012) in the professional and personal life of Downs, who opened his custom furniture business in 1987. There is fierce honesty here, as he chronicles the day-to-day challenges faced by a gifted craftsman who has had to learn how to be boss, small businessman, salesman, accountant and much more, with varying degrees of success.

Two excellent books I just happened to read in succession. I didn't give it much thought until last Thursday, when I saw John Green on the incomparable soccer podcast Men in Blazers. He was asked (at the 23-minute mark) about writer's block, and Green replied: "I remember complaining to my Dad when I first started writing that I couldn't get anything done and I had writer's block, and my Dad said, 'You know, coal miners don't get to get coal miner's block.' "

At this moment, I saw a thread connecting The Jesus Cow to Boss Life to me as both reader and worker. It was simply, and not so simply, their honest depiction of working lives. --Robert Gray, contributing editor



In this Issue...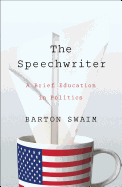 A humorous and sobering glimpse inside the modern political crucible.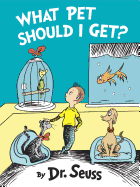 A long-lost manuscript by Dr. Seuss stars the sibling duo from One Fish, Two Fish.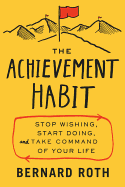 How to create a fulfilling life through action, intention and attention.
Review by Subjects:
Fiction ⋅ Mystery & Thriller ⋅ Food & Wine ⋅ Biography & Memoir ⋅ History ⋅ Business & Economics ⋅ Children's & Young Adult ⋅ Pets

Book Candy
Paper Towns Prep; Papa Lookalike
"Paper Towns and 21 other books to read before you see the movie" were featured by Jacket Copy.

---

Charlie Boice is this year's winner of the "Papa" Hemingway Look-Alike Contest at Sloppy Joe's Bar in Key West, Fla., where the author hung out often in the 1930s, Boing Boing reported.

---
Grammar face! Buzzfeed shared "17 faces every grammar nerd will recognize."

---
Laura Jarratt, author of Skin Deep, picked her top 10 YA thrillers with sisters for the Guardian.

---

Flavorwire showcased "10 beautiful books for creative thinkers."

The Writer's Life
A Publisher, an Author and a Stream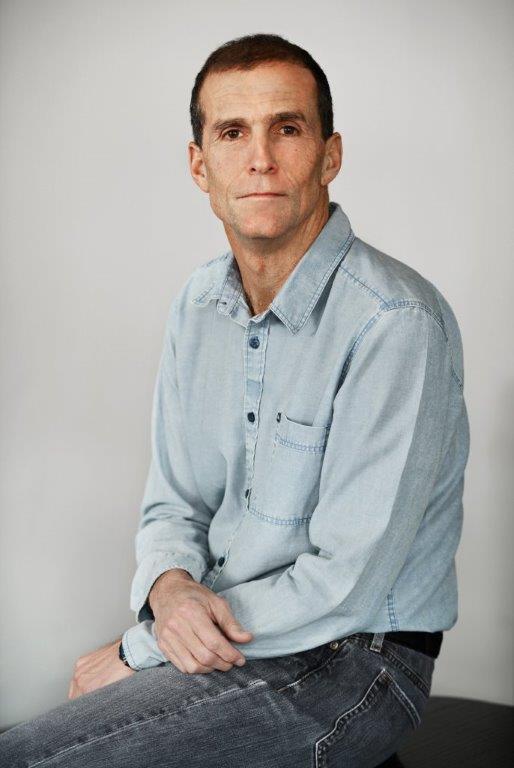 John Sargent
One might think that publishers are jaded when it comes to authors, but not so. John Sargent, CEO of Macmillan Publishers, read a book by one of Macmillan's authors--C.J. Box (whose new novel is Badlands, just published by Minotaur, $26.99)--and like any fan, sent him an e-mail. He had better results than most would have: a flyfishing date.
You have to admit, C.J. Box is a good name, particularly, say, if you are an outside linebacker from Alabama. "Box" is less than lyrical for a writer, but I had particularly enjoyed a book called Blue Heaven by a guy named C.J. Box--and, checking the back flap, I discovered that he's from Cheyenne, Wyo. The following summer, I was planning to drive through Cheyenne, and after a flurry of e-mails (hi, I'm your publisher...), I agreed to meet C.J. at a bar just off Interstate 25.
C.J. Box (photo: Molly Box)
As it turned out, the "C" was for Chuck and he seemed like a good guy. Part modern-day cowboy, he wears the requisite hat and boots and rides horses, but he makes his living at the keyboard. He has a passion for the outdoors and, in particular, for fly-fishing. So as our bar encounter drew to a close, I asked him if he would like to try the water on a ranch outside Sheridan where I grew up. He seemed genuinely pleased at the concept, and as I drove away I remember thinking, "hell yes, fly fishing with C.J. Box!"
As the next summer approached, I e-mailed him the dates I would be at the ranch. There were just two short windows that would work, I apologized. But the good people of Sheridan lent a hand. They had invited Chuck to be the Grand Marshal of the Rodeo Day Parade on precisely the right date. This particular parade did not hold fond memories for me. It was always too hot, and I used to have to dress up and ride on a buckboard advertising my mother's bar. The last time I had attended I was in the drum section of the Sheridan High School marching band. Playing cymbals. 90 degrees and stuffed into a heavy blue jacket with a big yellow S on the front. Wearing the band hat with the big gold plume on top and the shiny painful shoes. Giving my all for the Broncos.
In July of 2014, I attended the parade again, this time as a spectator in shorts. And there, on a buckboard up front, was a guy in a big white cowboy hat and shades. Chuck was waving to the folks with vigor and a big grin.
Unfortunately, they had lost the Grand Marshal sign, so his identity remained a mystery to those in attendance. Still, he was in front of the Shriners and the Rodeo Girls, so he will always have that.
I picked him up afterward at his book signing at Sheridan Stationery. We grabbed his better half, L. Box, and they followed me 20 miles southeast, out to my mom's place on Piney Creek. Tumbling out of the Bighorn Mountains, the creek bisects the ranch before turning north and eventually emptying into the Powder River and then the Missouri. It is a cut bank trout stream that meanders through a valley of hayfields and rounded foothills that frame the high peaks. I have a small barn that sits on the banks of the creek, and there I presented a fine box lunch: three sandwiches from Jimmy John's in Sheridan. "You guys take your pick, I'm happy with whatever is left." The wrappers made good plates, and there was Diet Coke or water to drink. Chuck and Laurie politely admired their lunch. Then we ate and the time came to go wet a line. Chuck disappeared behind his car and came forth several minutes later.
Holy s**t. He had the pants. The shirts with all the pockets. The net, the neck lanyards, and the hat. He was fully locked and loaded. Piney Creek trout, beware; this is a man who knows his business.
I confess that I was nervous. I have fished this creek for the last 49 years, but mostly with spinners. Truth be told, my fly fishing skills are rudimentary at best. And though I am a publisher by trade, I still have that sense of awe and reverence for authors and what they do. It started back with the Hardy Boys and has never really left me.
Chuck and I walk through waist-high grass. He comments that there are no bugs. Just as I am about to say that we have few mosquitoes on the creek and isn't that great, I realize he is concerned about the lack of any hatch for the fish. Without seeing the hatch, he cannot choose the correct fly. He has boxes of them, dozens to choose from, and if he can find insects near the creek, he can match them and thus entice the fish. I, on the other hand, have three large flies made to look like minnows. They are wet flies that take less skill than Chuck's dry flies. I remember their name, only because it is hard to forget: wooly buggers, but I really think of them as the black one, the white one and the brown one.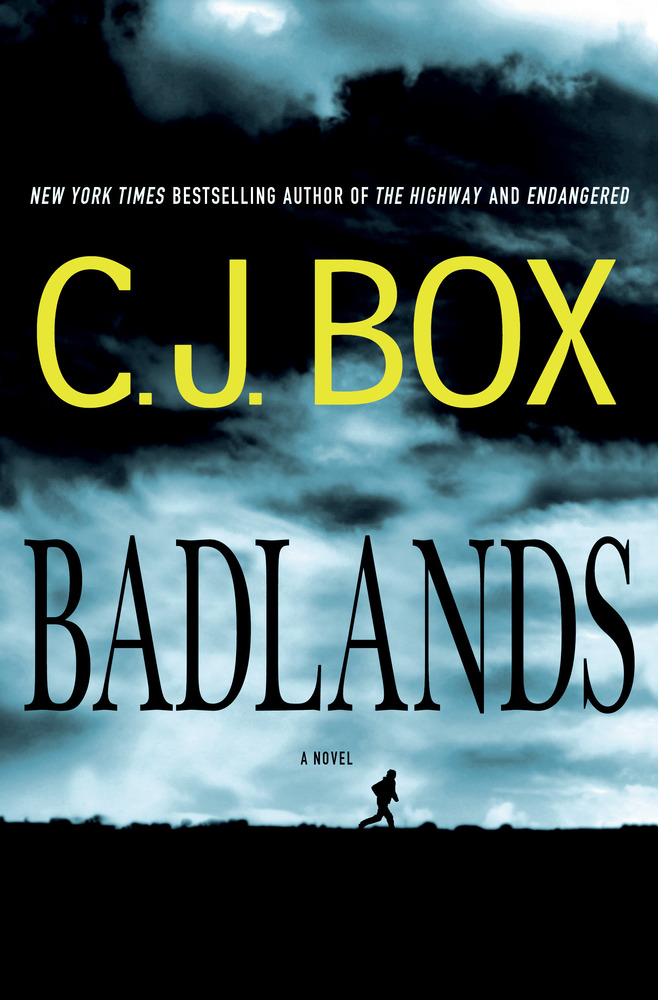 And so we set forth on the creek, he armed with gear, experience and skill and I armed with knowledge of the creek and the generations of fish who live there. Chuck claims to fish fast, and we set out to hopscotch each other up the creek. The day is breezy and I am having lots of trouble putting my fly where I want it. This leads to awkward casts and means my right ear is in constant danger. Remarkably, I discover that I have little urge to catch fish. The point is to catch enough to appear competent, but the joy will come from sharing this time and place with Chuck.
The Piney Creek valley is at its best today, lush before the dry heat of summer. The air is not hot, but not cool either and there is no humidity. Lots of winter snow still cloaks the high peaks, and the sky is vastly blue with sharply defined clouds. The air smells of sage, and mixes with wild mint whenever you walk through it. The creek itself has been dropping all week from the spring runoff. Today it is remarkably clear and still cold, with none of the weed and moss that will grow in over the coming months.
Chuck and I fish from hole to hole. I save the best spots for him. Though he claims to fish fast, I drag him from spot to spot. He seems to want to stay at every riffle and pool; there are fish and he wants to catch them. And he catches plenty. The fish can be big here, but on this day they are mostly small. This gives me a pang of disappointment but seems to have no effect on Chuck at all.
Soon it is over. We walk back to the barn, Chuck raving about the creek, the fish, the place; me full of pride and enthusiasm. He puts his equipment away, and Laurie takes a quick photo to remember the great event. We agree to do it again soon, next time maybe at his place. Goodbye Laurie, goodbye Chuck, and his small black SUV disappears across the hayfield trailing a cloud of red shale dust. Sitting on the back deck overlooking the creek, I think about the Boxes, and why I like them. I recall a single moment:
We are at a wide part of the creek with a small riffle that extends almost to the opposite bank. And just there lies a small shallow pool. He stands in the middle, only knee deep. The wind has died down some, and the sun sparkles on the water. On the back cast his line snakes to the shore where I am watching unseen. His timing is perfect, and as the line flattens his arm comes forward, and now the line rolls out across the creek and the fly floats down into the exact right position. Nothing. Chuck pulls his rod back smoothly and repeats the motion. Another perfect cast and again nothing. As he splashes toward me his expression is still focused, and he mutters, "Those casts were perfect." But then his face breaks into a huge grin. His eyes are dancing and he looks for all the world like a young boy full of wonder. He sees me then, and the look doesn't change, not even a little.
Book Reviews
Fiction
Houghton Mifflin, $23, hardcover, 9780544470194
Regan Arts, $25.95, hardcover, 9781941393291
Mystery & Thriller
Hard Case Crime, $9.95, paperback, 9781781166062
Food & Wine
Workman, $16.95, paperback, 9780761184997
Biography & Memoir

Simon & Schuster, $25, hardcover, 9781476769929
Tin House Books, $15.95, paperback, 9781941040072
W.W. Norton, $25.95, hardcover, 9780393246339
History
Liveright, $28.95, hardcover, 9780871406750
Business & Economics

HarperBusiness, $27.99, hardcover, 9780062356109
Children's & Young Adult

Random House, $17.99, hardcover, 48p., ages 3-7, 9780553524260
Little, Brown, $17, hardcover, 40p., ages 3-6, 9780316407458
Pets
Grand Central, $26, hardcover, 9781455554935
--- SPECIAL ADVERTORIAL OFFERINGS ---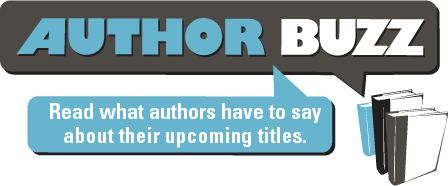 Dear Reader,

When a cunning enemy almost succeeds in killing her friends, Gin Blanco, the assassin the Spider, decides to do whatever it takes to track down this ruthless metal elemental.

Read more about Gin in SPIDER'S TRAP, the latest book in my Elemental Assassin urban fantasy series.

I'm giving away five signed copies of SPIDER'S TRAP (U.S. only). To enter, send your mailing address to jennifer@jenniferestep.com.

Happy reading!

New York Times bestselling author Jennifer Estep
http://www.jenniferestep.com/




Publisher: Pocket Books

Pub Date: 07/28/2015

ISBN:
978-1501105173

List Price: $7.99
Dear Reader,

I'm delighted to share the release of "Servicing the Target," the next book in my Masters of the Shadowlands series.

Coming up with a name for this book was a bit difficult, since the hero is a discharged Army Ranger, and no soft, romantic title seemed to fit. But then I ran across the term, "Servicing the Target," once used to denote bombing a target, and now occasionally used by snipers. What could be more perfect for this rough vet who has fallen in love with the notorious Mistress of the Shadowlands?

Please write to 1001DarkNights@gmail.com to win one of five copies.

http://www.1001darknights.com/blue-box-specials/cherise-sinclair-servicing-the-target/




Publisher: Evil Eye

Pub Date: 07/28/2015

List Price: $2.99
Dear Reader,

I even scared myself writing my latest thriller, NO ONE NEEDS TO KNOW. It's about the grisly murder of a film star in 1970, a "cursed" movie production 45 years later, and two women in a food truck catering on the set. One of them has a dark secret. RT Book Reviews made NO ONE NEEDS TO KNOW a "Top Pick," and said: "O'Brien has crafted another creepy, compelling thriller...everyone needs to know about this one."

Write me at authorkev@aol.com for a chance to win one (of five) copies!

Many Thanks,
Kevin O'Brien
www.kevinobrienbooks.com




Publisher: Kensington Publishing Corp.

Pub Date: 07/28/2015

ISBN:
9780786031627

List Price: $9.99