From the Shelf
Taking 'From the Shelf' Literally
If I were still a bookseller, I'd happily place the six books on my "reading now" shelf in your hands and say, "You've got to read these!" All are from relatively small publishers, adding to that intoxicating sense of discovery we know so well as readers:

Yasushi Inoue's The Hunting Gun, translated by Michael Emmerich (Pushkin Press), elegantly portrays the dangerous, irresistible complexity of illicit love (and its aftermath) in letters from three women--a lover, her daughter and the abandoned wife.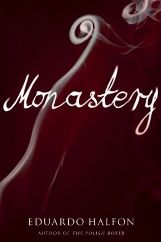 Guatemalan author Eduardo Halfon's novel Monastery , translated by Lisa Dillman & Daniel Hahn (Bellevue Literary Press), features the narrator of The Polish Boxer, one of my favorite books in 2012. His intriguing story continues. "But words are not sharks," he observes. "Or maybe they are."

In Bridgett M. Davis's haunting novel Into the Go-Slow (Feminist Press at CUNY), Angie is nearly consumed by the irresistible flame that was her older sister's life and death years before. From Detroit to Lagos, Angie retraces her sister's footsteps to find her own path.

A search for the perhaps mythical lair of Chinese poet Han Shan is the subject of James P. Lenfestey's Seeking the Cave: A Pilgrimage to Cold Mountain (Milkweed). The ancient poet set the challenge himself: "Men ask the way to Cold Mountain/ Cold Mountain; there's no through trail."

"A memory so present that it resembles oblivion," Imma Monsó writes in A Man of His Word, translated by Maruxa Relaño & Martha Tennent (Hispabooks). In this beautifully conceived memoir about the sudden loss of her husband, she observes that "you write to discover what the next step will be."

While I confess that Expect Delays (Coffee House, Nov. 11) was my first encounter with Bill Berkson's poetry, I'm pleased my late discovery will now be rewarded by his many books: "I like to have a little secret at the end of my poems,/ The way nothing is ever finished."



In this Issue...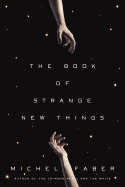 Michel Faber moves to a new world in this thought-provoking and ultimately shocking speculative novel.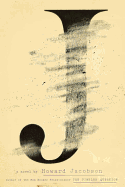 A dystopian classic, shortlisted for the Man Booker Prize.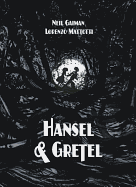 Newbery medalist Neil Gaiman's haunting take on Hansel and Gretel, with a frightfully imagined forested world by Lorenzo Mattotti.
Review by Subjects:
Fiction ⋅ Mystery & Thriller ⋅ Food & Wine ⋅ History ⋅ Children's & Young Adult
Great Reads
Rediscover: The Hot Zone
Many Americans received an in-depth introduction to the Ebola virus 20 years ago, when The Hot Zone: The Terrifying True Story of the Origins of the Ebola Virus by Richard Preston (Anchor, $7.99, 9780385479561) was first published. Reading like Stephen King or Michael Crichton, this horrifying, fascinating book has one major distinction from most "mass contagion thrillers": it's nonfiction. While scientists now know more about Ebola--which Preston wrote about recently in the New Yorker--The Hot Zone is still the best book for learning about the origins and the challenges of the virus that's causing such panic in the U.S. and around the world. The outbreak in West Africa has revived interest in Ebola to the point that Hollywood is planning on launching a TV series based on The Hot Zone. By the way, Preston, who has also written other nonfiction and fiction titles, is the brother of Douglas Preston, the techno-thriller and horror novelist (who usually writes with Lincoln Child) and organizer of Authors United, which has sent letters and run ads calling on Amazon to stop punishing Hachette authors in the retailer's ongoing dispute with the publisher over terms.
The Writer's Life
Vivek Shraya: Transformed by Love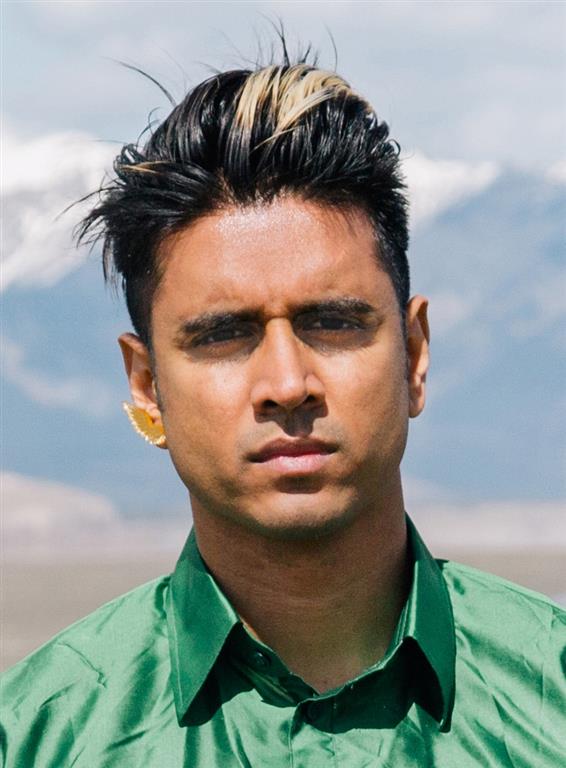 photo: Zachary Ayotte
Vivek Shraya is a Toronto artist whose work includes music, performance, literature and film. In his new novel, She of the Mountains (Arsenal Pulp Press), Shraya interlaces a contemporary, queer coming-of-age story with a re-imagining of Hindu mythology. Though vastly different in tone and subject matter, both narratives examine the complex relationship between human beings and their own bodies. Supplementing the text are illustrations by Canadian artist Raymond Biesinger, whose work has appeared in such publications as the New York Times and the New Yorker.
She of the Mountains fluctuates between modern times and a re-imagining of Hindu mythology. Is the latter something that's always interested you?
Growing up in a Hindu household, I fell in love with the various gods and goddesses largely because Hindu mythology is passionate, gory and magical. This appealed to my childhood imagination. As an adult, I am no longer a practicing Hindu, but Hinduism will always be a part of me and continues to inspire.
How has your understanding of Hindism influenced or shaped your perception of gender and sexuality?
Hindu gods are often depicted with long hair, wearing jewelry and possessing a soft demeanor, all qualities that in North America are designated to women. So as a genderqueer child, I felt a kinship with these gods. They validated my differences and made me feel less abnormal.
In the novel, certain phrases, such as "you're gay," are repeated continuously, sometimes filling an entire page. What are your thoughts on the significance of repetition, both in writing and in life?
Songwriting has been my entry point into writing, and in songwriting, repetition is often employed as way to highlight a message.
With the you're gay sections in particular, I wanted the reader to be able to viscerally engage with the experience of homophobia, to have insight into what repeated verbal assault feels and looks like.
In life, I think many of us have cycles of learning that we repeat. My personal growth has often been connected to understanding why I keep making the same mistakes or creating the same patterns as a way to hopefully, one day, stop.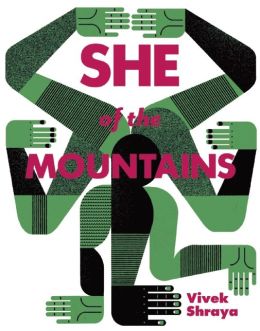 The characters in the novel fight constant skepticism from those who do not understand or accept bisexuality. In your opinion, is this an issue that those who identify as queer or bisexual continue to face?
Biphobia is definitely prevalent outside and within LGBTQ communities, and has been a form of discrimination I have personally encountered. There is a pressure to have just one kind of attraction, and an individual who refuses to do so is perceived as closeted or confused. There is even a saying that speaks to this: "Bi now, gay later." This was why the original intention behind the book was to write something that would challenge biphobia. I felt that the only way to do this was to write a bi/queer love story.
You work with a range of art forms--What I LOVE About Being QUEER, for instance, was a book, a film and a Tumblr page. How is writing a book a distinct experience? What does it allow you to do or not do, in comparison to other art forms?
For me, writing is the hardest medium. I have not quite figured out why, but a good sentence can take me a day, sometimes days to craft, whereas I can generally write a song in a few hours. Perhaps it's because the medium is relatively unstructured, where I literally have a blank page that I can fill any way I choose. This can feel like a lot of pressure. In other mediums, there are limitations. I work well with limitation. Again, to use the example of songwriting, I know I have three to four minutes to get my point across, within a pop format of verse/chorus/verse/chorus/bridge/chorus, or a close variation of this.
What I LOVE received a great deal of press, from BuzzFeed to the Huffington Post to Elle Magazine India. Did this response influence the work that came after it?
I am grateful for the response to the project but it has not influenced the project. If anything, the response has reinforced the hunger for and the importance of creating self-love models.
How else does She of the Mountains differ from your past work?
I am fortunate that it is only after I complete a project that I am faced with doubt about it. She of the Mountains is the first project that I have encountered fear during the creative process, an immutable internal nagging that the writing wasn't good enough, would be misunderstood, or wouldn't appeal. This is one of the reasons why this is the most challenging project I have worked on.
What's next?
Currently, I am working on a new exhibit/performance entitled Your Cloud, which will premiere at Videofag in February 2015, as part of Buddies in Bad Times Theatre's Rhubarb Festival. It is an exploration of the weight and disposability of digital communication, and for this I have put out an open call for texts/e-mails that haven't been responded to. Shelf Awareness readers are invited to participate and can read more about this here!
I am also preparing for three book tours in the fall which will be taking me all across North America. All the tour dates can be seen here. --Annie Atherton
Book Reviews
Fiction

Hogarth, $25, hardcover, 9780553419559

Hogarth, $28, hardcover, 9780553418842
Ballantine, $28, hardcover, 9780345544926
Mystery & Thriller
Pegasus Crime, $25.95, hardcover, 9781605986258
Food & Wine
Running Press, $20, paperback, 9780762448845
University of New Mexico Press, $24.95, paperback, 9780826352149
Ten Speed Press, $19.99, paperback, 9781607746195
Avery, $40, hardcover, 9781583335598
History
Thomas Dunne Books, $29.99, hardcover, 9781250003638
Overlook Press, $27.95, hardcover, 9781468309348
Children's & Young Adult

TOON Graphics, $16.95, hardcover, 56p., ages 8-10, 9781935179627
Simon & Schuster, $19.99, hardcover, 400p., ages 14-up, 9781442474260