From the Shelf
Never Out of His League: Plimpton Takes the Field Again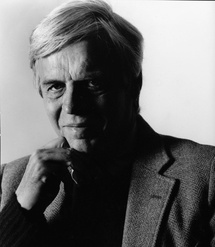 George Plimpton
"What Walter Mitty dreamed about, Plimpton did. He broke through the wall, which meant I wanted to break through the wall," Rick Reilly observes in his foreword to The Bogey Man: A Month on the PGA Tour, one of seven George Plimpton sports titles reissued by Little, Brown. I'm re-reading them all, with great pleasure, for the first time in decades. Here's the rest of the lineup:
Out of My League: The Classic Account of an Amateur's Ordeal in Professional Baseball (foreword by Jane Leavy)
Paper Lion: Confessions of a Last-String Quarterback (Nicholas Dawidoff)
Mad Ducks and Bears: Football Revisited (Steve Almond)
Shadow Box: An Amateur in the Ring (Mike Lupica)
Open Net: A Professional Amateur in the World of Big-Time Hockey (Denis Leary)
One for the Record: The Inside Story of Hank Aaron's Chase for the Home Run Record (Bob Costas)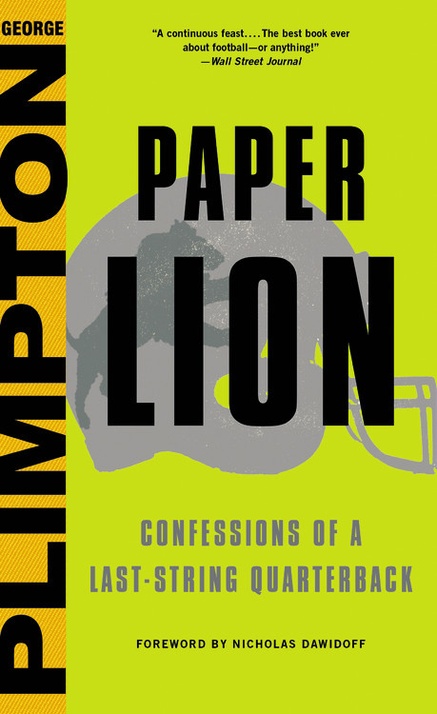 Paper Lion was my introduction to Plimpton's an-amateur-takes-the-field oeuvre. I first read it in 1967 and, as a decent high school athlete and good student, found a personal connection. It was deceptively easy to imagine I could do what he'd done--step gingerly into a professional sport and not embarrass myself... too much. His take was unique, smart and revelatory. I somehow recognized and appreciated the way he nimbly mixed his personal humiliations, and occasional minor victories, with incisive portraits of athletes who were strong yet vulnerable, gifted yet flawed.
"It was [Alex] Karras's fantasy that he had lived a succession of different lives--stretching far back into the past." Reading that sentence for the first time in 50 years, I vividly pictured the near-sighted, bright and mischievous defensive tackle, spinning his outrageous tales of reincarnation. It made me smile like, well, a 17-year-old kid.
"He wins because he makes those forgotten practices involving distant players forever alive." Nicholas Dawidoff notes in the foreword.
Nobody would call these self-help books, but they made the link between my parallel lives as reader and athlete seem plausible. That was no small win. --Robert Gray, contributing editor



In this Issue...

Clare Mackintosh's assured debut spins a fatal hit-and-run mystery into a gripping, explosive story.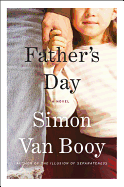 When six-year-old Harvey's parents die, she forges a connection with the disabled ex-con uncle who becomes her second father.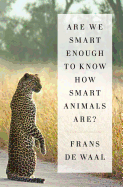 Biologist Frans de Waal challenges human-centric notions of animal intelligence with humor and élan.
Review by Subjects:
Fiction ⋅ Mystery & Thriller ⋅ Graphic Books ⋅ Biography & Memoir ⋅ Science ⋅ Children's & Young Adult

Upcoming Events
Children's Book Week Teen Night
05/06/2016 - 6:00PM
With Simon & Schuster authors Morgan Matson, Siobhan Vivian, and Suzanne Young #TatteredTeen #TatteredAspenGrove #ChildrensBookWeek
Book Candy
Book Lovers' Quirks
"15 slightly odd things all book lovers have done," as listed by Buzzfeed, includes "keeping receipts around for the sole purpose of using them as bookmarks in a pinch."

---

The Getty art museum is offering Game of Thrones episode recaps using Medieval manuscripts.

---

And somewhat related to the above item is this pop quiz from the Guardian: "Guess the dragon in children's books."

---
Born readers dept.: Bustle found "14 baby names from YA books that aren't Katniss or Bella," as well as "10 popular baby names invented by authors."

---

Bookish fashion: Quirk Books showed "how to get your favorite character's hairstyle (with tips from stylists)."

---

To mark Spring as well as a classic British poet's 246th birthday, the BBC featured "eight beautiful William Wordsworth quotes on nature."

The Versions of Us
by Laura Barnett
With a few notable exceptions, such as the film Sliding Doors or Kate Atkinson's Life After Life, multiverse theory usually crops up only in the plots of comic books and speculative fiction. In this dexterously executed first novel, Laura Barnett imagines the story of two lives and one love from cradle to grave in three different ways, suggesting that no matter what choices we make, certain people will always find a way to each other.
Jim and Eva meet by chance as Cambridge students in 1958, when a rusty nail punctures Eva's bicycle tire and Jim offers to fix her flat. They fall madly in love, "[a]nd then they walk away together, out of the allotted grooves of their afternoons and into the thickening shadows of evening, into the dim, liminal place where one path is taken, and another missed."
In a second timeline, Eva bicycles past Jim and misses the nail, so they never meet. Eva marries her boyfriend David, a self-absorbed actor, unaware for years that Jim even exists.
The third possibility shows Eva hitting the nail, puncturing her tire, and taking a fall. As in version one, Jim stops to help and the two quickly connect. Eva breaks up with David and starts a relationship with Jim, but soon realizes she's carrying David's child. Unwilling to let Jim put off his future to raise another man's child, Eva breaks off their relationship and marries David without giving Jim a chance to offer to call the baby his own and raise it with her.
Barnett follows Jim, Eva, their families and friends through a lifetime of choices in each version, and the courses of their lives quickly take different directions despite common threads echoing through each. In every version, Jim longs for a career as an artist, driven by "the need to capture a moment, whether real or imagined, before it disappears," while Eva's destiny lies in writing. Jim always struggles with his mother's failing mental health, and David's narcissism always leaves Eva wondering if he ever truly loved her.
Although focused on relationships, Barnett never stops at the sweet side of romance, instead stepping into the tough territories that can come with any marriage: infidelity, career envy, absenteeism. In version one, Eva finds success with her writing, her star rising steadily, while Jim's art career refuses to get off the ground. Their marriage struggles under the weight of his jealousy and resentment as Eva becomes the primary breadwinner while he teaches art, his insecurities deepening as David, Eva's ex, goes on to become a celebrity actor. In version two, Eva spends years standing in David's shadow, taking time to find herself and someone without whom life is like "[a]n open road ribboning endlessly across flat desert lands." Jim lives in a commune and has a child with another artist but works on a portrait of the captivating married woman he met at a party--Eva. In version three, Jim meets many of the same people who play an important role in his art career in version two, but he remains haunted by his brief relationship with Eva, who comes to regret her decision to leave him.
The versions alternate in five- to 10-page chapters, unfolding as a comparison of the three different lives. Initially beginning with a prologue about Jim's and Eva's parents and births before splitting into the three alternate realities and always ending with a version of the cast "looking out to where the shadows are gathering, and the night coming on," the greater work gives the sense of a universe beginning as a small creation, expanding constantly outward, then gradually drawing back in on itself as the characters age and begin "to know happiness for what it is: brief and fleeting, not a state to strive for, to seek to live in, but to catch when it comes, and to hold on to for as long as you can."
Sensitive Jim usually suffers for his art, and even when he allows his petulance to damage his marriage, his sharp longing to realize his dreams creates a natural sympathy toward him, even when his pride leads him into unnecessary torment. Secondary characters provide drama, like Jim's volatile lover Helena, or comic relief, like self-involved David, whose charisma and deep-seated unconcern for others' feelings make him a joy to dislike. Eva, however, is the uncontested star, continually winning the reader over with her grace, grit and intelligence, and if Jim occasionally accuses her of overshadowing him, readers will realize he is always lucky to find her. Their enduring pull toward each other will move anyone who has had that moment of recognition when meeting a total stranger, but Barnett never tries to make a grandiose statement about fate. Instead, in each storyline, we simply see that the greatest parts of life lie in the journey and the connections we make along the way, the people who help us create the best versions of ourselves. Barnett's ability to turn normal lives into a sprawling, triumphant epic will leave readers excited to see what this brilliant newcomer does next. --Jaclyn Fulwood
Houghton Mifflin Harcourt, $26, hardcover, 9780544634244
---

---
Laura Barnett: Different Paths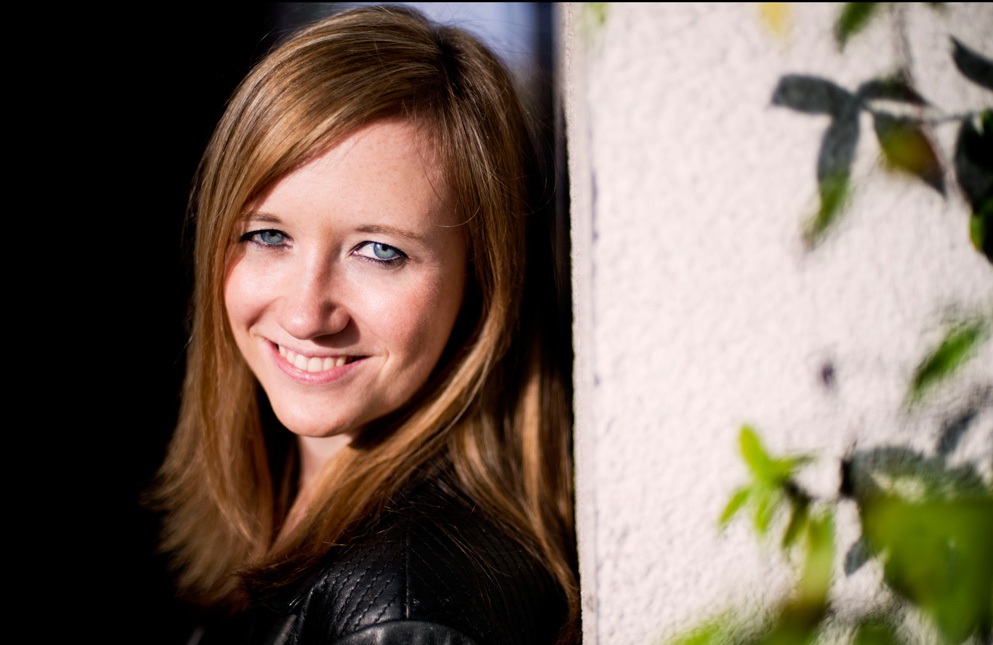 photo: Sara Lee
Laura Barnett is a writer, journalist and theater critic. She has been on staff at the Guardian and the Daily Telegraph, and is now a freelance arts journalist and features writer for the Observer, the Guardian and Time Out London, as well as several other national newspapers and magazines. The Versions of Us is her first novel. She lives in London.
What inspired this work? Did you always intend to write it as three different versions?
I woke up with the idea that would become The Versions of Us one morning in spring 2013. I'd been writing fiction seriously for about 10 years, but I didn't feel I'd quite hit on the right idea yet. That morning, there it was: the story of one couple's relationship, told from beginning to end, in three different versions. Now, looking back, I can see that my inspiration came in part from having got married six months before, and thinking about how easily I might never have met my husband, and how differently both our lives would have turned out in that case.
And yes, the intention to write three versions was there from the start. Two versions, I felt, wouldn't explore the concept fully enough, and I suspected that writing four or five versions would prove too confusing for the reader--and for me.
Are the chapters intended to be read only in publication order? Or could they be read differently?
It's funny--I wrote the book exactly as it is published, plaiting the three versions together, from the very first draft. During the editing process, I worked on many aspects of the novel, of course, but the structure never changed. So it didn't occur to me that readers might read the novel differently. Since the U.K. publication, however, quite a few people have told me that they've read it in the way you describe--reading the whole of version 1, then 2, then 3, or sometimes in a completely different order altogether! If that's how someone chooses to read it, then of course that's fine with me--but I do believe that the fullest, richest reading experience comes from experiencing the three versions interwoven, in the way they were written.
How did you keep the separate timelines on similar tracks?
Before embarking on the first draft, I sat down and sketched out three paragraphs exploring the plotline for each version, and thinking about how I would make each of them distinct from the other, without taking the characters down completely different paths. I was clear about the fact that I didn't want the three versions to be outlandishly different, but to explore the many small ways in which our decisions, and our circumstances, propel us down one path rather than another.
I referred back to these skeleton plans quite a bit as I was writing, but I also departed from them a lot. In life, I love planning (I can't get enough of to-do lists!), but in writing, I like to keep my options open. It always seems to me that if I know exactly what's going to happen next, the reader will, too.
Do you think certain people will be drawn together in life no matter the circumstances?
That is certainly the question I asked myself in writing the novel. I don't believe in predestination--I find the thought of some unseen hand, moving us around like pawns on a chessboard, incredibly depressing. But I don't believe our lives are totally random, either. So, yes, I'd like to think that the person with whom we have chosen to spend our lives is someone we would have been drawn to, no matter the circumstances. But it's the potential impact of those changing circumstances--career, family, illness, financial problems, old age--that I was most interested in exploring in the novel. Could a love that might have blossomed in our 20s also flourish when we are in our 70s, with all that life experience behind us--and vice versa?
Versions draws immediate comparisons to Sliding Doors but in execution, it emphasizes the messy reality of life more heavily.
That was my intention from the start. Of course, as soon as I had the idea of writing three versions of the same relationship, I thought of Sliding Doors,too--I loved the film when it first came out in the '90s, and I guess perhaps that fascination with seeing different versions of the same lives unfold concurrently had stayed with me. But, as you say, Sliding Doors is more classically romantic. As a writer, I am far more interested in less idealized forms of love--love and relationships as they are actually lived, day to day, with all the triumphs and failures and disappointments of everyday life.
Having already been through the U.K. book release, how do you feel about the U.S. launch?
I suppose I feel a little less terrified than I might have had the book come out in both countries simultaneously--knowing that the novel has been a bestseller in the U.K., and having had so many really lovely reactions from both critics and readers, gives me hope that American readers might take it to their hearts, too!
But there is a particular excitement about seeing my book hit the U.S. market. America is a country that absolutely fascinates me; my husband has family in Maryland, so we travel over as often as we can, and we are gradually taking road trips around the country. We drove around New England on our honeymoon, and from Washington to New Orleans two years ago; next, we plan to drive the Pacific Highway. It's just the most beautiful, wide-skied, culturally diverse nation. These days, much of the fiction I read is American, so to see my novel in U.S. bookshops will be just the most exciting thing.
Will your next project be as great in scope as Versions?
Well, I hope so. The novel is certainly just as experimental in structure. It's called Greatest Hits, and it's about a musician--a British singer-songwriter, in her 60s, who retired from music 10 years ago, for reasons she has never divulged to her fans. It's set over one day in spring 2015, when my character is in her home studio, listening to her back catalogue to choose songs for a greatest hits album. Each song she plays becomes a chapter about how and when that song was written. It's the story of her life, basically, told through her art; it's about creativity, and where art comes from, and the difficulties of sustaining a life as an artist, and as a wife, mother, daughter. And it's also about the power of music itself--about how powerfully a song can convey an experience, a moment, a feeling, before it slips off into the past, and is lost. --Jaclyn Fulwood
---
Shelf vetted, publisher supported.

Book Reviews
Fiction

Harper, $24.99, hardcover, 9780062408945
Knopf, $26.95, hardcover, 9780385351881
Knopf, $26.95, hardcover, 9780307958983
Ecco, $15.99, paperback, 9780062458179
Mystery & Thriller

Berkley, $26, hardcover, 9781101987490
Tor, $25.99, hardcover, 9780765378804
Graphic Books
Simon & Schuster, $28, hardcover, 9781451678871
Biography & Memoir
Doubleday, $30, hardcover, 9780385536448
National Geographic Books, $26, hardcover, 9781426216336
Science

W.W. Norton, $27.95, hardcover, 9780393246186
Children's & Young Adult
Clarion/Houghton Mifflin Harcourt, $16.99, hardcover, 224p., ages 10-12, 9780544612310
Sourcebooks Fire, $10.99, paperback, 304p., ages 14-up, 9781492622161
--- SPECIAL ADVERTORIAL OFFERINGS ---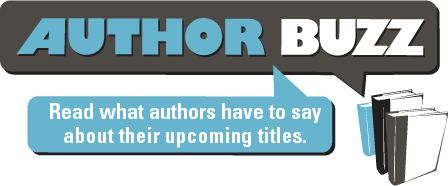 Dear Reader,

Meet Eve, a sensible, intelligent composer who can't recover from a brief relationship she once had. Her obsession is a mystery, so to solve it she "returns to the scene of the crime," revisiting their old haunts. Gradually the dark mystery behind this complex relationship unravels. This is a beautiful novel about love, loss, and the power of music to triumph over darkness.

Write me at nora.gold@sympatico.ca for a chance to win 1 of 5 copies!

Nora Gold









Publisher: Inanna Publications

Pub Date: 05/05/2016

ISBN:9781771332613

List Price: $22.95
Dear Reader,

As a former sex-crimes prosecutor, I try to write thrillers that explore important issues facing women. My latest, THE LAST GOOD GIRL, is about college-campus sex assaults.

Library Journal gave a starred review, saying "Fast paced with strong, vivid characters…. a timely, important issue, this will be high on the to-read list of readers who appreciate Lisa Scottoline, Linda Fairstein, and Gillian Flynn."


Write me: allison@allisonleotta.com for a chance to win one of five copies.

Thank you!

Allison Leotta








Publisher: Touchstone / Simon & Schuster

Pub Date: 05/03/2016

ISBN:9781476761114

List Price: $25.00