From the Shelf
Children's Books: Cats Are Timeless
"Cats are timeless," replied our inimitable editor Marilyn Dahl when I suggested a story on some first-rate cat titles published earlier in 2016. Well put. Here are three delightfully illustrated novels that, sure as tuna, promise to have readers ages 8 to 12 purring.
"I was born on a ship, the runt of a six litter," begins Jacob Tibbs, the yellow-furred star of Cylin Busby's richly told The Nine Lives of Jacob Tibbs (Knopf). Jacob was born on a ship in Liverpool in 1847. In between threats to toss the little cat overboard, the salty sailors scratch him between the ears as he learns the ropes. Jacob bravely perseveres in the face of loss, danger, and his own limitations, and finally proves himself to be a regal cat-o'-sea.
Little Cat's Luck (Simon & Schuster) by Newbery Honor author Marion Dane Bauer (On My Honor; Little Dog, Lost) is a gentle and heartwarming verse novel written in short, playfully arranged lines about a sheltered calico house cat named Patches who can't resist the call of the wild--a beckoning autumn leaf, actually. She's convinced she will find her own special place out there somewhere, "hidden away,/ snug,/ dark,/ quiet." Encountering surprises and scrapes, friends and foes, she discovers a very unlikely hideaway indeed.
How to Capture an Invisible Cat (Bloomsbury) is a rollicking cat tale by Paul Tobin (Prepare to Die!), the whip-smart, laugh-out-loud funny debut of the Genius Factor series. The invisible cat, named Proton, is almost elephant-sized... and he's trying to kill the sixth-grade narrator, Delphine, host of weekly Cake vs. Pie meetings and only friend of Nate. Proton is inventor Nate's nightmare experiment in cat-enlargement... and the life-threatening, city-squashing cat is just the beginning of their troubles.
Ah, cats. Seafaring, adventurous, murderous... and timeless.



In this Issue...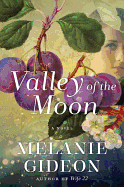 A single mother travels back in time 70 years, and discovers what's been missing in her life.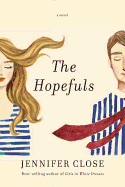 Jennifer Close's third novel charts a complicated friendship between two young political couples in Washington, D.C., after Obama's 2008 victory.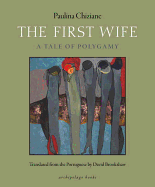 A wife of 20 years befriends her husband's four mistresses in this tale by the first woman to publish a novel in Mozambique.
Review by Subjects:
Fiction ⋅ Science Fiction & Fantasy ⋅ Nature & Environment ⋅ Children's & Young Adult ⋅ Reference & Writing

Book Candy
Harry Potter and Pictures of the Play
While going to London to see the stage production of Harry Potter and the Cursed Child may be beyond your budget, Buzzfeed shared some photos "and they're so magical."

---
Hot enough for you? Quirk Books suggested "bookish ways to celebrate Christmas in July."

---

"Packing a suitcase full of books," for example. Bustle explored "10 weird habits of book-lovers that non-readers don't understand."

---
"For the first time in its 36-year history, a competition seeking the man who most looks like literary giant Ernest Hemingway was won by a man called Hemingway," the Guardian reported.

---
Cassia Beck's Bookworm Rug, "the perfect accent to any room in your home," was featured by Bookshelf.

---
Marc Scimé's Huxley's Ladder "is a bookshelf for full utilization of space," inspired by Thomas Huxley's idea that the "rung of a ladder was never meant to rest upon, but only to hold a man's foot long enough to enable him to put the other somewhat higher."

Great Reads
Rediscover: Fear and Loathing on the Campaign Trail '72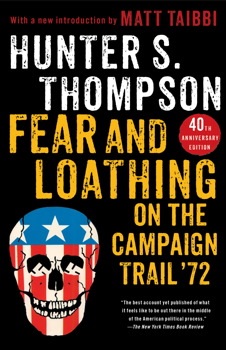 In December 1971, Hunter S. Thompson, armed with a first-generation fax machine he called the "mojo wire," began covering the 1972 presidential campaign for Rolling Stone. From his base in a rented apartment in Washington, D.C., an arrangement Thompson described as being like "living in an armed camp, a condition of constant fear," he spent the next year following every twist of what would be a tumultuous campaign. These collected dispatches became a book, Fear and Loathing on the Campaign Trail '72, published by Straight Arrow Books in 1973.

Thompson was an early fan of the eventual Democratic nominee, George McGovern, calling rival Hubert Humphrey a "hopeless old hack" and saying Maine Senator Edmund Muskie's campaign had a "stench of death." Thompson was especially fascinated by the chaos of the Democratic convention, during which McGovern's nomination was imperiled by party politicking. Throughout his dispatches, Thompson maintained his legendary hatred of Richard Nixon, who he claimed represented "that dark, venal, and incurably violent side of the American character." Fear and Loathing on the Campaign Trail '72 is a pioneering work of gonzo journalism and a reminder that Thompson's insights are sorely missed in this gonzo election cycle. The book was last published with a new introduction by Matt Taibbi in 2012 (Simon & Schuster, $17, 9781451691573). --Tobias Mutter
The Writer's Life
Ridley Pearson: The Price of Darkness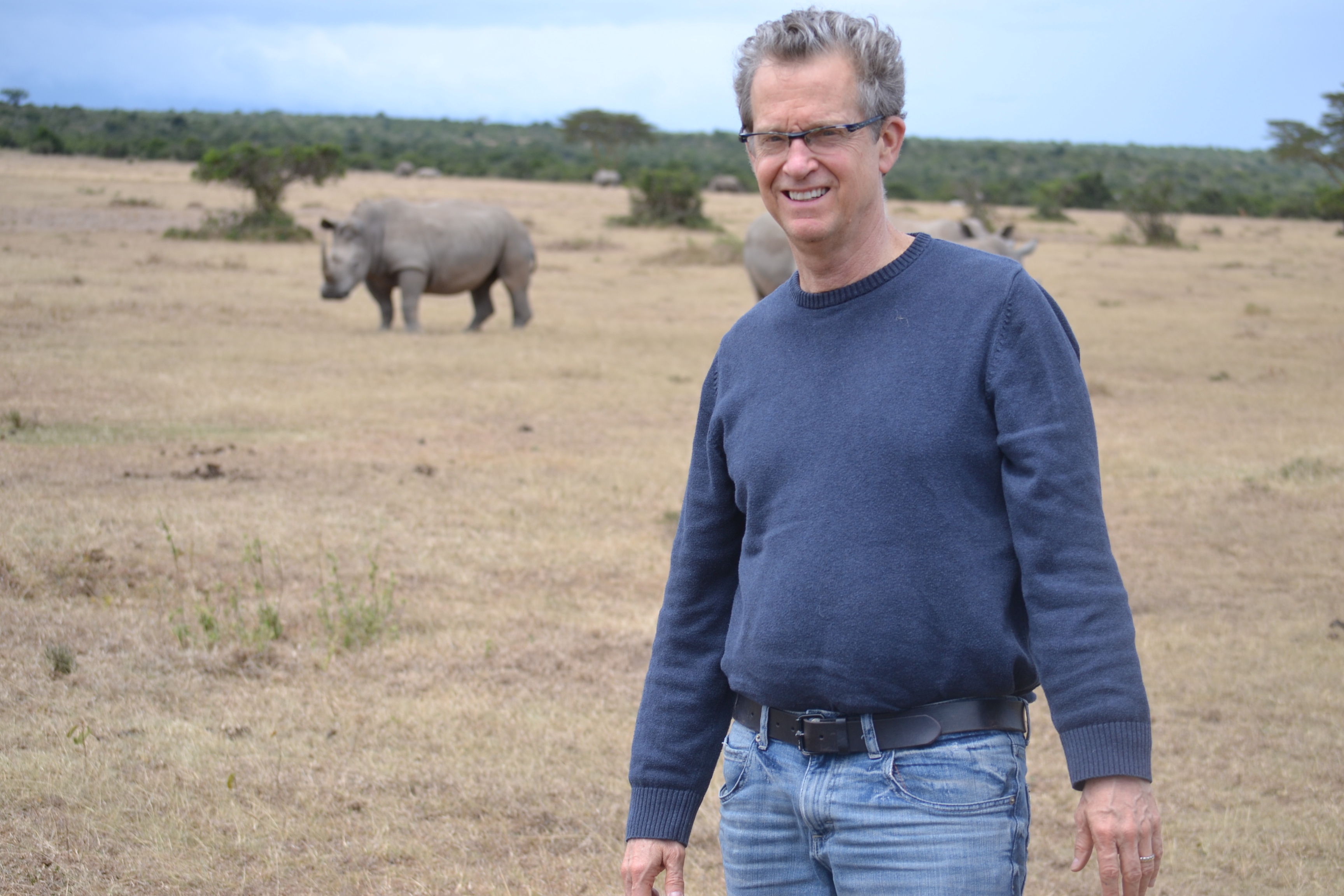 Pearson at Solio wildlife sanctuary: "Time and time again I was a matter of 15 yards from these rhinos."
Ridley Pearson is the author of more than two dozen novels, including The Red Room, Choke Point and The Risk Agent, plus the Walt Fleming and Lou Boldt crime series and many books for young readers. He lives with his wife and two daughters in St. Louis, Mo., and Hailey, Idaho. White Bone is the fourth novel in his Risk Agent series.
White Bone's plot centers on elephant poaching in Kenya. How did this issue come to your attention?
I heard a statistic about elephants, and it really shocked me. In 2014, the first real decent study documented that 100,000 African elephants had been killed in three years. One of every 12 African elephants had been killed by a poacher in 2011. Three-quarters of local elephant populations are declining. In nine years, there would be no more wild elephants in Africa.
Then I met Mikey and Tanya Carr-Hartley, who run a four-generation-old guiding service in Kenya. Eventually I went, under their care, to Kenya to do interviews and see the country and dig into the poaching, and my hair was blown back.
I interviewed 24 people over the course of three and a half weeks, and 23 of them in some way lied to me. These were very trustworthy sources, including our own (U.S.) State Department. Finally, my last interview was an activist lawyer, and we went through my interviews and she told me point by point who had fabricated what. My jaw dropped. There I'd been digging into this to help everyone, and in some way or another everyone had manipulated the truth.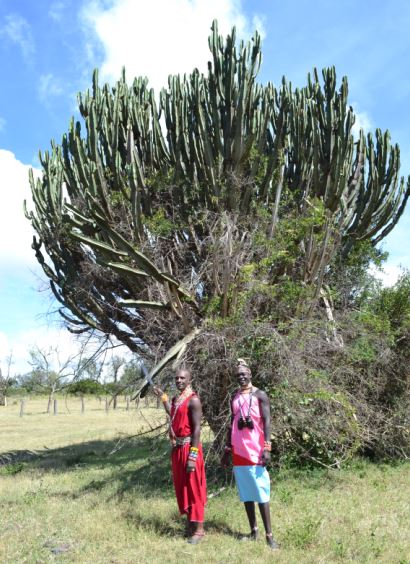 "My guides Ole and Charcoal."
It was eye-opening, and dangerous. I was in Nairobi when there was a terrorist blast that killed 18 people. I was at a lodge when poachers killed a rhino 300 yards away from me while I slept. There's a scene in the book where Grace runs into these herdsman, and they try to rape her. Those were two guys I ran into when one of my guides had to go get a vehicle and I was left--by my own choice--and within 10 minutes I ran into these guys, and they did not like me. It was 20 or 30 minutes of, oh boy, all he has to do is lift that spear and I'm going down.
Is there a point at which research makes it harder to write fiction?
My approach is "faction." My charge is to suspend your disbelief, and I think it works best if I put more fact in than fiction. I do a lot of research. I learned about a guy who was investigating poaching and was a pilot over Mt. Kenya, and his plane happened to go down. A lot of people think that plane was sabotaged; it's never been proven. I told that story, where a guy was killed in the bush who had been investigating. I just made it a little more palpable and believable for the reader.
Were you searching for John Knox and Grace Chu's next case, or was this something you needed to write about first, and they were the best fit?
The latter. I just wondered if I could put Knox and Chu into Africa, and what that would look like.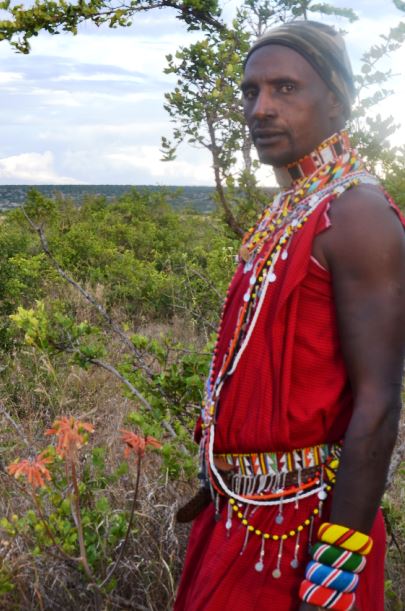 "Ole showed me every plant that could kill you, every root that could heal you: it was unbelievable. I based all that information with Grace off my days with Ole."
I've written 51 books. And I haven't done this for probably 20 years, but I actually wrote the entire book and put it aside and started over. I just wasn't buying my own story. It wasn't lighting me up. And it wasn't the story my editor (Christine Pepe at Putnam, who's just one of the greatest editors who's ever lived) wanted. So I stepped back and thought: What am I doing wrong here? I've always wanted to do a book about a person out in the wild with nothing. I'm an Eagle Scout, so I've gone through some of this in my own teens. When Ole, my guide, told me that a white person wouldn't last 24 hours in the bush, I said, well, how could I last 24 hours in the bush? He showed me every plant that could kill you, every root that could heal you. It was unbelievable. I based all that information with Grace off my days with Ole.
How did you handle characterization?f
I felt a great depth of participation with Grace because of her circumstances. I think this is the book where readers of the series will go, "Oh, that's the Grace I've been waiting for." I learned a lot about her. She has a lot of stick-to-it-iveness that I really wasn't sure about. She's an accountant by trade, but she went through the Chinese army training, and had some short-lived intelligence experience. So I always sensed that she had this potential. This book was her chance to be out on her own, investigating something that's a little more money-oriented than pure fieldwork, and then it ends up Fieldwork with a capital F. In previous books you never really got in with Grace and felt her, and were afraid or proud or achieving with her.
The challenge is not to put everything in. In my fieldwork, there were some amazing moments. I had an encounter with one of the people who had lied to me. On the very last night I was there, he came up to me at a party and said, "Hey, listen. I'm terribly sorry about how I played that when we were at Solio." And I said "Yeah, so am I!" But at least he was man enough at the end to come up and say, "Sorry I just lied to your face." That was a very emotional moment for me. And you can't get them all in.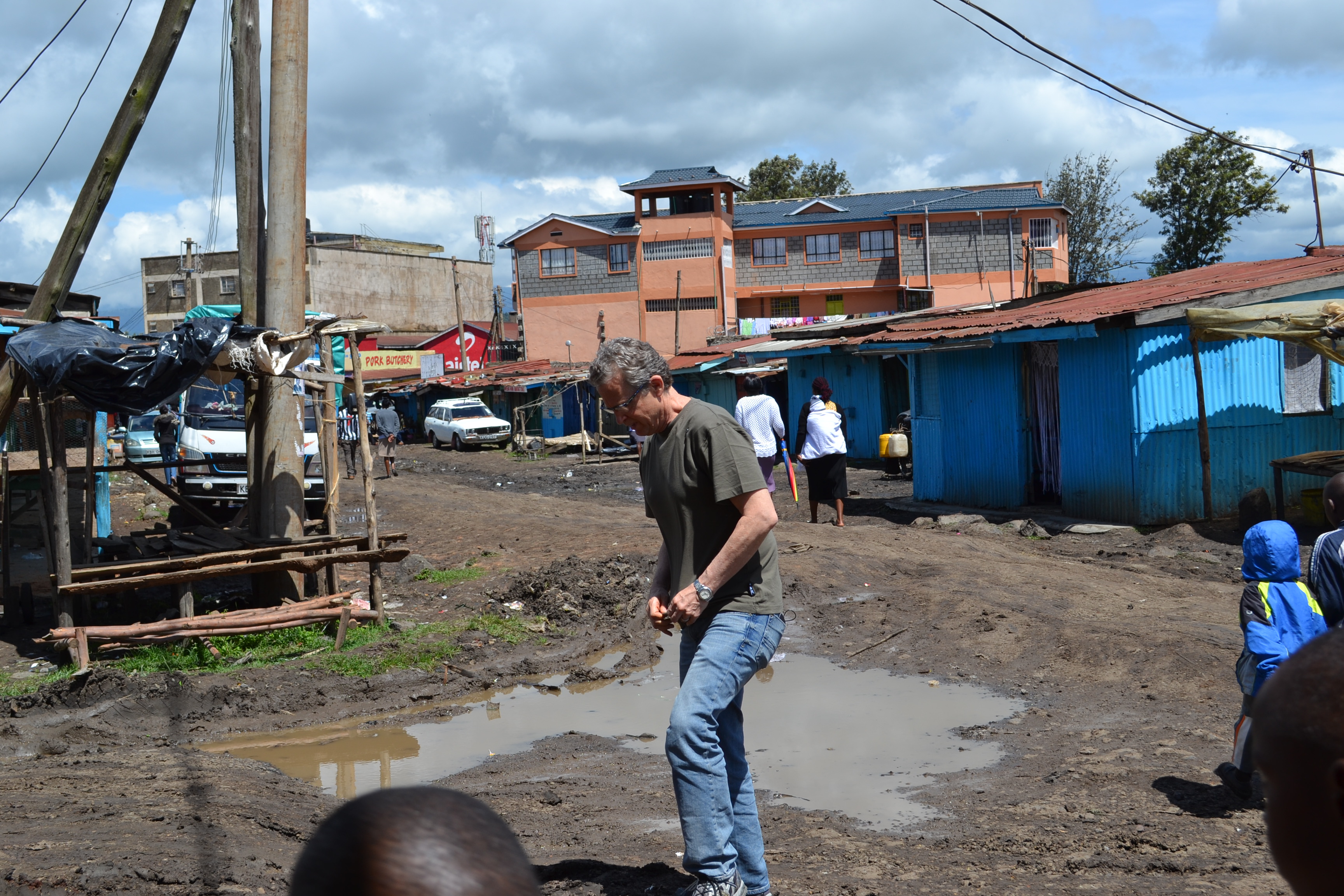 "This is me in what they call a 'nice' town near Solio Lodge."
You regularly write realistically about violence, depravity and corruption. Is this emotionally difficult?
I think you pay for it.
Every day for two years as I wrote this book, these images hung in my head. These stupid idiots come in with automatic weapons on ATVs, they massacre the elephants, they chainsaw their faces off for the tusks, and they're gone in 15 minutes. For all the dark that Grace and Knox went through, those are the images that haunted me. When you're there and you see these animals, just how majestic they are--it's absolutely despicable.
I want to route some of the money from the book there, and get some people at the end of the book to say, "I'll send $10 to them"--it doesn't have to be $100,000. It's just bizarre to me that this is going on, and none of our grandkids will see elephants except in a reserve or in a zoo. An elephant is being killed every 15 minutes, and has been since I started this and long before I started this.
That was the darkness I lived with. Everything else was manufactured. I've done a lot of research over 30 years. I've been inside the mind of a lot of devious criminals. I've spent time in prisons for the criminally insane. I've interviewed forensic psychiatrists who have themselves interviewed 140 mass murderers. I'll say, this is what my guy did, who is he? And we'll be eating dinner, and the stuff they describe stops me from eating. So there is darkness. And I pay for it. --Julia Jenkins, librarian and blogger at pagesofjulia
Book Reviews
Fiction

Ballantine Books, $27, hardcover, 416p., 9780345539281

Knopf, $26.95, hardcover, 320p., 9781101875612

Archipelago, $18, paperback, 250p., 9780914671480
Hogarth, $26, hardcover, 288p., 9780553418873
Knopf, $28.95, hardcover, 400p., 9780451493804
University of Wisconsin Press, $29.95, hardcover, 216p., 9780299306908
Science Fiction & Fantasy
Del Rey, $27, hardcover, 304p., 9780553394450
Nature & Environment
St. Martin's Press, $26.99, hardcover, 256p., 9781250069917
W.W. Norton, $26.95, hardcover, 256p., 9780393253733
Children's & Young Adult
Simon & Schuster, $17.99, hardcover, 336p., ages 14-up, 9781481456777
Knopf, $17.99, hardcover, 368p., ages 12-up, 9780553539479
Reference & Writing
Oxford University Press, $17.95, hardcover, 272p., 9780199337583