From the Shelf
Jonathan Tasini: 'Crashing' a Book
How do you capture the spirit and energy of a lightning-fast movement and get that information to people in a hurry? That's the task I faced in writing about Bernie Sanders and his populist presidential campaign.
I was perfectly suited to writing The Essential Bernie Sanders and His Vision for America (Chelsea Green, $14) because half of my professional life has been in social and political organizing. To be useful, this book had to be about Bernie and speak to the millions of people who want to hear what he has to say. Which means, as the author, I had to get out of the way.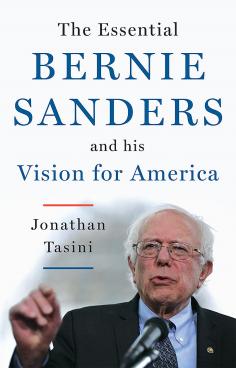 Roughly 95% of the book is Bernie's words taken from his speeches, statements and media appearances over the course of his political career. Because he is relatively unknown to a large swath of the voting public outside of his home state of Vermont, it was important to end each chapter with a few clear examples of Bernie's voluminous, concrete accomplishments.
I also worked to make the book light and easy to carry, and to make sure each chapter is very short so people could easily find the individual issue or issues drawing them to Bernie's campaign.
This whole publishing miracle was made possible by the dream relationship with Chelsea Green. To try to keep pace with the surge fueling Bernie's campaign, I believe we broke a record: only 22 days elapsed from the time publisher Margo Baldwin asked for an outline to the day I submitted the final copy; then only 37 more days until we had bound books! And who better to work with than a Vermont, independent, employee-owned publisher?
The stars aligned perfectly with a movement's messenger, who questions the dominance of powerful corporations, linking up with a nimble publisher dedicated to independent voices. --Jonathan Tasini
Tasini is a writer, organizational strategist and an economics and political analyst. He served as president of the National Writers Union (UAW Local 1981) for 13 years.



In this Issue...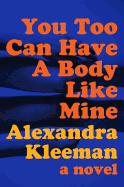 A darkly funny, surreal portrait of contemporary America.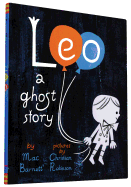 A delightful ghost story by Mac Barnett and Christian Robinson that is a friendship story, too.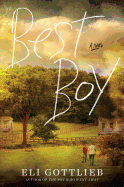 When an autistic man's comfortably predictable life is turned upside down, he determines escape is his only option.
Review by Subjects:
Fiction ⋅ Mystery & Thriller ⋅ Graphic Books ⋅ Science ⋅ Children's & Young Adult

Book Candy
Back to Hogwarts!; Women Writers to Read in Translation
Back to school, wizards! J.K. Rowling "tweeted about James Sirius Potter's first day at Hogwarts, and the Internet lost it," Bustle noted.

---
Flavorwire recommended "22 essential women writers to read in translation."

---
Featuring "10 music videos pulled straight out of literature," Quirk Books noted that when musicians "reference these works in their music videos, that's when things get really interesting."

---
"What is the fifth thing on Margo's list to Q?" As a tribute to John Green, the Guardian offered a Paper Towns quiz.

---
"Travel by book": The Romanian city of Cluj-Napoca "offered free public transportation to anyone reading a book on the bus."

---
Buzzfeed found "31 places bookworms would rather be right now."

The Writer's Life
Alex Sheshunoff: We're All Just Beginners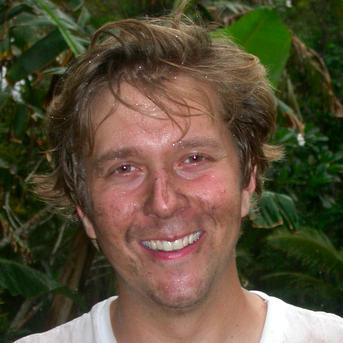 A Beginner's Guide to Paradise (NAL) tells the story of Alex Sheshunoff, a nonfiction writer who quit his Internet job in the late 1990s and headed to the Pacific, eventually settling on Yap, where he met his wife and built a house. The book is full of humorous anecdotes about his almost aimless search for paradise and what he ended up finding among the islanders there.
Returning to the mainland, Sheshunoff earned an MFA at Iowa, spent some time in Anchorage, Alaska, and lives in California, where he and his wife are raising their two young sons, Ian Shenanigan and Andrew Commissioner Sheshunoff.
How were you able to pack up and move to a tropical island?
I really don't think I did anything exceptional. When you're in your late 20s, maybe anything feels possible. I didn't have any dependents and I was fortunate to be in a position where I knew I could slide back into my old life if I needed to. I didn't have a mortgage. I didn't have any kids. It gave me the flexibility that I know a lot of people don't have. That said, I do think it's a story that a lot of people who are burned out at work can relate to. At least that's something my publisher is hoping.
Who hasn't thought of leaving and going to a deserted island?
This is not a self-help book. It's just a personal story with a lot of jokes. I'm not like John Milton who said he wrote Paradise Lost to justify the ways of God to man. In my book, at least, there's a lot of sugar to help just a little bit of medicine go down.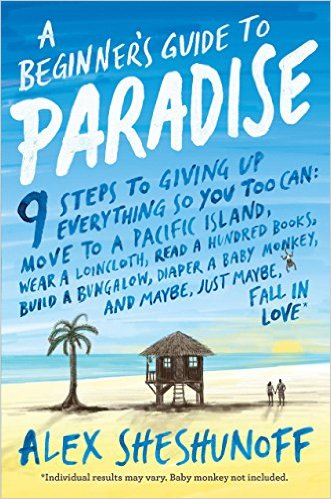 This is a funny book. Why tell jokes? Is that just how you tell stories?
When things don't go well in life, people always say, "At least you learned from it." After five years of working 60-hour weeks in New York, I realized that I was tired of learning by experience. Maybe I could learn from the experience of others. If you go to a small island in the Pacific without a plan, you're kind of a goof. But if you go to a small island in the Pacific with a hundred books, then you're a man on a mission.
How did you live and eat on the island?
The islands are not that expensive, fortunately. I left New York right as the real estate boom was hitting, so I was able to sublet my apartment and it covered all my expenses while I was there. Credit cards helped because beyond the plane flight, once you actually get to a place like Yap, there's not a lot to buy. Your expenses are really kept in check.
There was one ATM on Yap. I would pay for things with cash and, for the most part, my only expenses were food and lodging. It was kind of a depressing thought on occasion to realize that whoever was subletting my apartment in New York was working crazy hours so that, in effect, I could live on a small island in the South Pacific.
What didn't make the book?
At one point, Sarah and I met a guy in a bar in Fiji who claimed to have downloaded some maps from NASA and thought he had found an undiscovered island. He needed a crew to sail 500 miles north of Yap to find this island and see if it was real or if the image was clouds. The short answer is it was clouds, but we did spend a long time at sea on a 28-foot sailboat.
That sounds small.
Yeah, it's really small. The captain was seasick for the first three days, which isn't what you want in a captain. We had no sailing experience, but [we made] the cut. The other thing is that, especially after Eat, Pray, Love, I felt like I had an obligation to not spend too much time gazing at my navel. So, it's a quick read with a lot a jokes.
Good job--it sure kept me reading. What do you think you got out of this experience, besides a book deal?
I guess there were three things I learned out there. The first is to be wary of the time-sucking illusion that commitment to bad choices will somehow make them better. Commitment to bad choices just makes them worse.
The second is to stay focused in the things that I actually cared about. It sounds really simple, but a lot of us spend a huge amount of energy working towards goals that aren't meaningful or are other people's goals.
One thing I learned is if you have a dream, something you really want to do, go ahead and do it. Don't get too tangled up in your own fear, or asking yourself if it's the right thing. Don't listen to the experts because when it comes to the big decisions, the big choices, we're all just beginners.
I didn't get a lot of inner dialogue from your book--at least in the first part.
Right. And then you feel like that changes over the course of the book, or does it stay?
It changes. Was that growth of character?
That's an interesting question.
You need to feel that you're reading about somebody who is different at the end of the book than at the beginning of the book. Something has to have happened to the character. When I went out there, it was really an organic experience. I'm not one of these people who set out to wear blue for a year and write about how it changed them as a person. This is what actually happened, and it just so happened that what I did out there ended up making a nice story for the book because in the beginning I'm moving around all the time, trying to find the perfect place. Then about halfway through I settled down and realized it's not about the place--it's about the person. That is hopefully what comes across in the book as well. Again, mostly it's for jokes.
I liked the way you portrayed the beginning of your relationship with Sarah--as though she was your partner in crime. Someone to sneak up on people with and pour water on their tent.
That's a great way of putting it. Hopefully it will stay that way. But then you have kids and you have to pretend to take things seriously.
It gets more complicated, right?
You have to play the part. --Rob LeFebvre, freelance writer and editor

Book Reviews
Fiction

Harper, $25.99, hardcover, 9780062388674

Liveright, $24.95, hardcover, 9781631490477
Random House, $27, hardcover, 9780812997477
Algonquin, $25.95, hardcover, 9781616204204
Doubleday, $25.95, hardcover, 9780385540049
Mystery & Thriller
Vintage, $15.95, paperback, 9781101873021
Bantam Books, $26, hardcover, 9780345531407
Graphic Books
Seven Stories, $16.95, paperback, 9781609806354
Science
Green Writers Press, $24.95, hardcover, 9780996087261
Yale University Press, $20, hardcover, 9780300206319
Children's & Young Adult

Chronicle, $16.99, hardcover, 48p., ages 4-8, 9781452131566
Kathy Dawson/Penguin, $17.99, hardcover, 304p., ages 14-up, 9780525429487
Readers to Eaters, dist. by PGW, $16.95, hardcover, 32p., ages 4-8, 9780983661573